In an Interview Ron DeSantis rips Kamala Harris 'hoax' about Florida slavery education. Read this full article to know the complete News.
Ron DeSantis 'Scammed' Kamala Harris About Florida's Slavery Education
Gov. Ron DeSantis fired back at the vice president Tuesday night during a Fox News hit.
In July 2023, Vice President Kamala Harris criticized DeSantis for the state's new curriculum, which she said could be interpreted as teaching that slavery was good for black people. Ron DeSantis, the Republican governor of Florida, was criticized for his handling of the state's approach to slavery.
The passage in question states that some enslaved "benefited from learning new skills and crafts," and "some even became successful entrepreneurs." Harris said the clip was "deeply offensive" and "whitewashed" the history of slavery.
Check Out – Ron DeSantis In Car Accident On Drive To Chattanooga, Tennessee
In an interview on Jesse Waters Primetime, the governor argued that Kamala Harris was perpetuating a "falsehood" about Florida's historical education standards about slavery.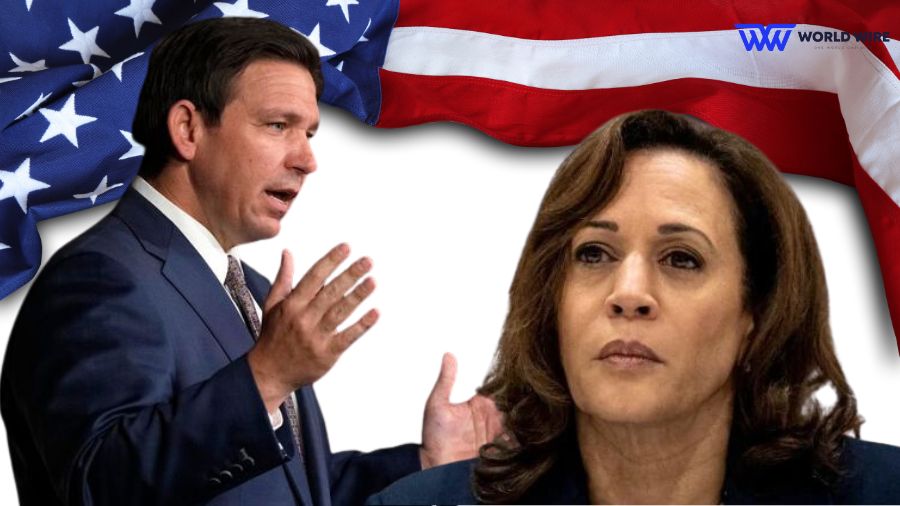 "He got on that plane very quickly on Friday and came to Florida and committed this fraud," DeSantis said, referring to his speech in Jacksonville while in Utah for a campaign event at the state Capitol.
The governor claimed Harris made the visit "to try to push a false narrative about what Florida did."
Harris took particular issue with language in the standards, arguing that slaves "benefited" from slavery by learning skills.
Also, Read – Ron DeSantis Fired Campaign Staffer Who Shared Nazi Video
"Adults know what slavery really involves — come on! It involves rape. Involves torture. It involves taking a child from their mother. And it involves some of the worst examples of dehumanization in our world. It involves subjecting people to the requirement that they consider themselves less than human," Harris said.
"So in the context of this, how is it that anyone could suggest that there was any benefit to being subjected to this level of dehumanization in the midst of these atrocities?" he added. "That in the midst of these atrocities, there were some advantages?"
For DeSantis, that argument was a non-starter.
"They talk in great detail about the many evils in American history, including the injustice of slavery, but she's trying to perpetuate a fraud, and I know they're using that to attack me because the Biden administration and Harris have been there. They have been attacking me since they came into office and always attack Florida
The Florida curriculum controversy is about how slavery should be taught in schools. Some people think that the curriculum should focus on the bad things about slavery, while others think that it should also talk about the ways in which some enslaved people were able to find opportunities.
Ultimately, the Florida curriculum debate is complex and there are no easy answers. But it is important to have this discussion to find fair and respectful ways to help students learn about slavery.

Subscribe to Email Updates :