On Tuesday, the United States had to bring the drone down after it collided with a Russian aircraft over the Black Sea.
The American spy drone was intercepted by two Russian Su-27 aircraft in what the US military called a reckless action in international airspace.
The MQ-9 may have been blinded or somehow harmed as the Russian fighter jets approached it dangerously close, the report said. At 7:03 a.m. (0603 GMT), after about 30 to 40 minutes, one of the jets struck the drone, and it crashed, according to the US military.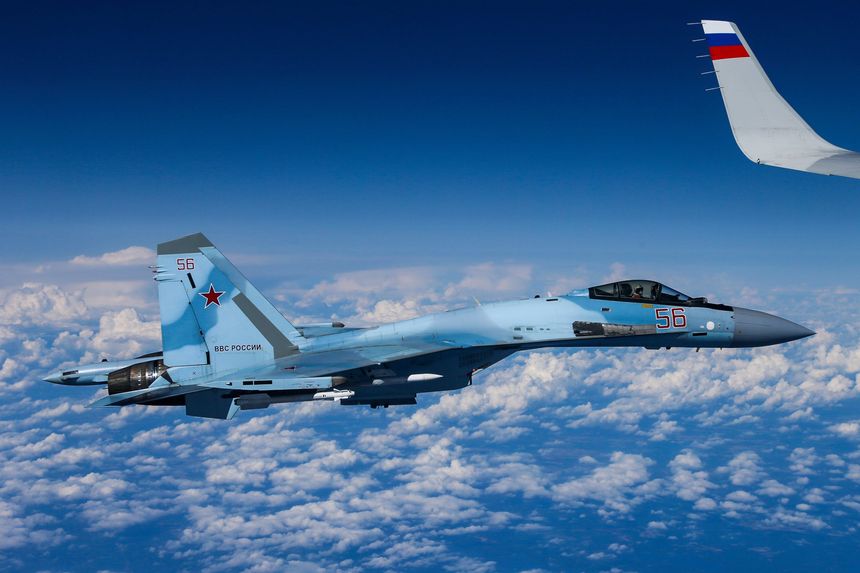 According to the Military, Russia has not recovered the drone, and the jet was probably damaged.
General James Hecker of the US Air Force, who is in charge of the US Air Force in the area, said in a statement that the Russians' hazardous and careless action almost caused both planes to crash.
The Russian defense ministry said that the unmanned aerial vehicle (UAV) had fallen after "sharp maneuvering" but denied that any of its planes had made contact with it. According to the report, the drone was spotted close to the Crimean peninsula, which Moscow annexed from Ukraine in 2014.
According to spokesman Ned Price, the American State Department called Russian Ambassador Anatoly Antonov to explain what occurred.
In comments posted Wednesday on the embassy website, Antonov said the United States plane had "deliberately and provocatively" flown off into Russian territory with its transponders. According to Antonov, a cause for concern is the US military's unacceptable behavior so near their borders.
Elisabeth Braw, a senior scholar at the American Enterprise Institute in Washington, says it's a "very sensitive move in this battle" because this is the first publicized direct interaction between the West and Russia.
The accounts of the event over the Black Sea, surrounded by several nations, including Russia and Ukraine, could not be independently confirmed.
Russia's president, Vladimir Putin, asserts that he invaded Ukraine to defend it from a hostile West seeking to take historically Russian territories.
As to Ukraine and its allies in the West, Russia is waging an unprovoked war of conquest which wrecked Ukrainian cities, murdered thousands of individuals, and driven millions more from their homes.
Signup For Our Newsletter