Sam Bankman-Fried Girlfriend – Days after gathering a legal team and top attorney, Sam Bankman ex-girlfriend is 'cooperating with officials' to spin her tale. They have been dating for a long time and as well as worked together to fraud the association.
It has been exposed that Caroline Ellison was appointed for another business started by Bankman-Fried, who has been accused of using FTX client funds for gambling on dangerous transactions.
However, Ellison appears to be collaborating with authorities against her ex-boyfriend. Bankman-Fried is scheduled to face a Bahama courtroom on Monday following his arrest last week. The investigation is going on for both of them to reveal the truth behind the fraud case.
Let's read further to know more about Sam Bankman-Fried girlfriend –
Sam Bankman-Fried Girlfriend: Who Is Caroline Ellison?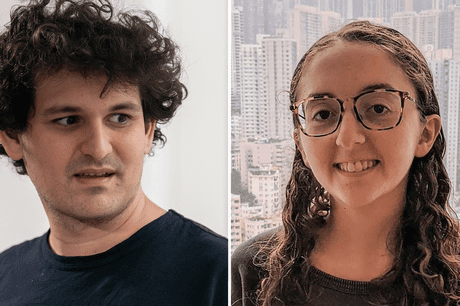 Caroline Ellison is a Business executive from the United States. She is the former CEO of Sam Bankman-quantitative Fried's trading company, Alameda Research. In November 2022, the Wall Street Journal published an unnamed source who claimed that Alameda Research owed cryptocurrency exchange FTX around $10 billion.
Caroline Ellison's father is Glenn Ellison, who is Gregory K. Palm's Professor of Economics at MIT, and her mother is Sara Fisher Ellison, an economist at the same institution. She was raised in a suburb of Boston with her siblings. She attended Newton North High School. In 2012, she received a National Merit Scholarship.
Ellison earned a bachelor's degree in mathematics from Stanford University in 2016.
After completing her graduation, she started working for the quantitative trading firm Jane Street. Caroline met Sam while working in the firm, and they started dating in 2017. After a year, she joined Alameda Research as a co-CEO.
Previously, the disgraced FTX CEO had referred the disaster to Alameda Research, the trading company he formed in 2017, led by Ellison.
Former US Attorney Marc Litt remarked that he wouldn't be shocked if Ellison were working with the Federal Government in an effort to protect herself and said, "She was the CEO of a business that appears to have been directly involved in the alleged fraud, and she is… in the government's crosshairs… and she has the decision to make."

Subscribe to Email Updates :