Senator Tim Scott has announced his decision to withdraw from the 2024 race for the presidential election, surprising his campaign and donors.
Here are the details of the news.
Sen. Tim Scott Abruptly Ends 2024 Presidential Bid
In an unexpected move, United States Senator and Republican presidential candidate Tim Scott has ended his 2024 Presidential run.
The news came on Sunday when Scott, who entered the Presidential race in May, appeared on the Fox News show 'Sunday Night in America' with Trey Gowdy and announced that he is dropping out of the battle.
Scott said, "I love America more today than I did on May 22. But when I go back to Iowa, it will not be as a presidential candidate. I am suspending my campaign. I think the voters, who are the most remarkable people on the planet, have been really clear that they're telling me, 'Not now, Tim.'"
Scott began his political career as a city councillor in Charleston, South Carolina. He had also served in the South Carolina House of Representatives. Currently he has been serving as the junior South Carolina Senator since 2013.
Tim Scott formed an exploratory committee to enter the 2024 Presidential race as a Republican party member. He filed his paperwork to the Federal Election Commission and formally declared his run in May.
However, on Sunday, he stopped his campaign and ended his Presidential bid due to constantly scoring low poll numbers.
According to several polling data, despite facing four criminal lawsuits, former President Donald Trump leads with the highest poll number amongst other candidates for the 2024 GOP nomination.
Florida Governor Ron DeSantis and biotech entrepreneur Vivek Ramaswamy follow the former President as the second and third poll scorers, respectively.
Scott, in particular, was struggling to gain high poll numbers. Although he spent millions on his presidential campaign, he remained unpopular throughout the race compared to his other candidates.
Additionally, it is unknown whether Scott would qualify for the upcoming fourth Republican Presidential Primary debate, which will require the candidate to score high polling numbers and get more donors as eligible.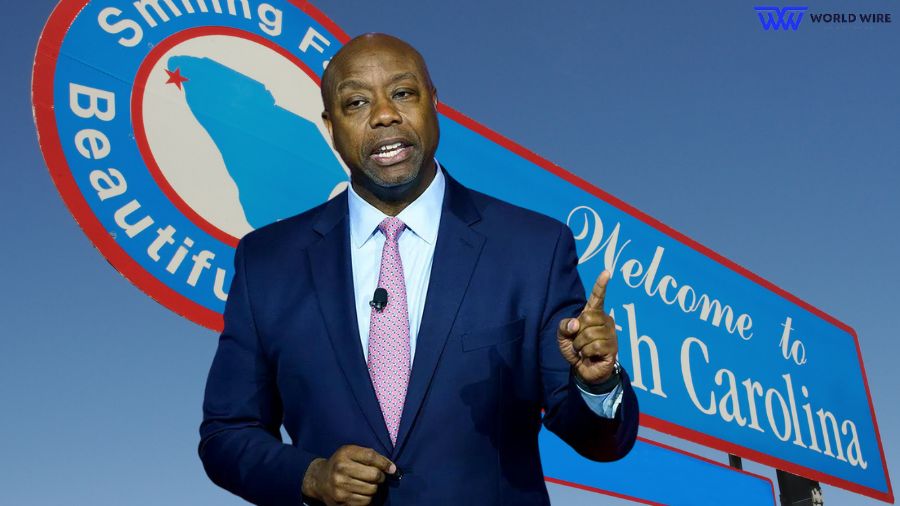 Scott has become the second GOP candidate to end his Presidential bid after former Vice President Mike Pence suspended his campaign last month, announcing, "This is not my time" at a Republican Jewish Coalition gathering in Las Vegas.
However, Scott was polling higher than Pence in many polls.
Tim Scott's sudden departure from the Presidential race after the third GOP debate and before the start of primaries has stunned his campaign and donors.
His campaign team attempted to strengthen his run by sending an email and requesting his supporters for donations to help "Scott's strong leadership and optimistic, positive vision to lead the country forward." The email read, "One last chance to donate this weekend and help Tim reach his campaign goal."
Many other Republican presidential candidates took to social media to comment on news of Scott's leaving the race.
On Sunday, DeSantis praised Scott as a "strong conservative with bold ideas about how to get our country back on track."
The Florida Governor said, "I respect his courage to run this campaign and thank him for his service to America and the U.S. Senate."
Pence called Scott " A man of faith and integrity who brought his optimistic vision and inspiring personal story to people all across this country."
Nikki Haley, former South Carolina Governor who appointed Scott to his second Senate term in 2012, has commended him. In her post on X on Sunday, she described Scott as "a good man of faith and an inspiration to so many.
The GOP primary was made better by his participation in it." Currently, Nikki Haley is the only South Carolinian in the race after Scott's left.
Signup For Our Newsletter