The SNAP income limits for senior 2023 might surprise you, and recent benefits calculation updates have increased recipients' purchasing power.
The Supplemental Nutrition Assistance Program (SNAP), previously known as Food Stamps, is a USDA-administered program under the Food and Nutrition Service (FNS) to help low-income families and adults buy healthy food.
So, without any further ado, let's find out what are the SNAP income limit for seniors and how you can apply for the program–
What are Senior SNAP Income Limits in 2023?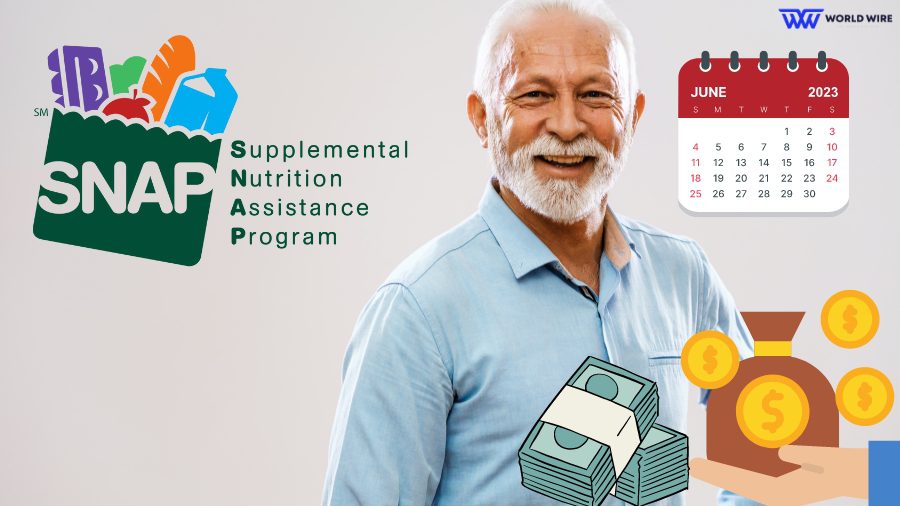 Generally, each senior or disabled person's household member's income applying for Supplemental Nutrition Assistance Program SNAP is considered collectively and compared to the income limits to determine eligibility.
However, this includes income from jobs, self-employment, and sources like the U.S. Social Security Administration (SSA) or retirement payments.
Households with a member 60 years or older or disabled must fulfill the net monthly income requirement to qualify for SNAP.
Here is the table summarizing the senior SNAP income limits- Oct. 1, 2022, through Sept. 30, 2023:
Household Size
Gross monthly income
(130 percent of poverty)
Net monthly income
(100 percent of poverty)
1
$1,473
$1,133
2
$1,984
$1,526
3
$2,495
$1,920
4
$3,007
$2,313
5
$3,518
$2,706
6
$4,029
$3,100
7
$4,541
$3,493
8
$5,052
$3,886
Each additional member
+$512
+$394
Note: SNAP income and net income limits are higher in states such as Alaska and Hawaii. Visit "https://www.fns.usda.gov/snap/allotment/COLA" to learn more.
How Senior and Disabled Can Apply for SNAP?
Seniors or disabled can apply for SNAP on an income limit, but remember that every state has a different application form and process, so applying from your SNAP agency is better.
Below, we have mentioned methods through which you can apply for the program.
By mail
To apply via mail, you need to get an application form from your state SNAP agency office and then mail your completed application form to the same agency. You can Visit "https://www.fns.usda.gov/snap/state-directory" to check nearby state SNAP agencies.
By phone
Contact the SNAP agency in your state and inquire about applying over the phone. They'll tell you how to move forward with the application process.
Online application
Many states offer the option to apply for SNAP benefits online. Visit the website of your state's SNAP agency to access the online application portal.
Note: It takes 30 days to process your application after submission. After submitting, a representative from your local SNAP agency will likely contact you to schedule a SNAP interview. This interview is the final step in determining your eligibility for SNAP benefits.
How Senior and Disabled Can Qualify for SNAP?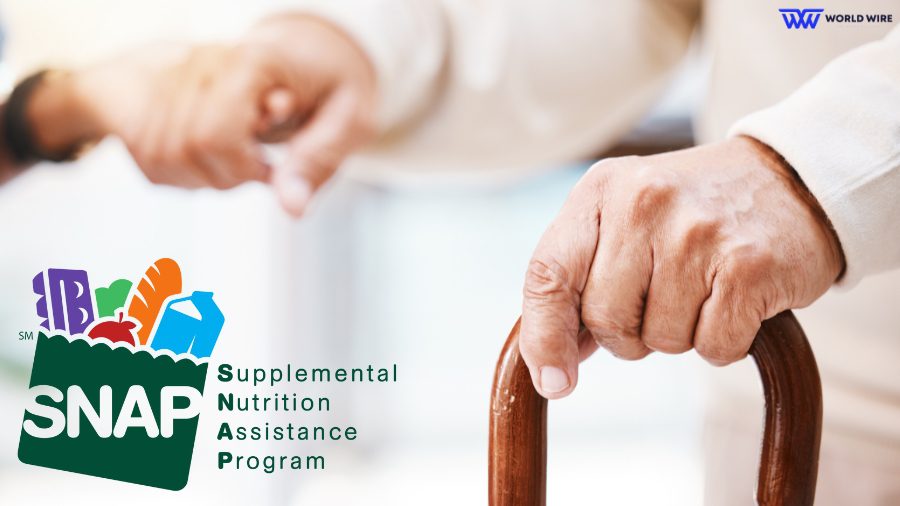 Senior and disabled people must meet specific requirements such as income limits and age to qualify for  SNAP. According to federal rules, individuals aged 60 or older are considered elderly. For disability eligibility, the following conditions must be met:
Applicant receives federal disability or blindness payments under programs like Supplemental Security Income (SSI), Social Security Act, or Social Security disability or blindness payment.
Receiving a disability retirement benefit from a government agency due to a permanent disability.
Receiving an annuity under the Railroad Retirement Act and being eligible for Medicare or disabled under SSI.
Being a veteran who is totally disabled, permanently homebound, or needing regular aid and attendance.
Suppose an individual is 60 or older and unable to purchase and prepare meals separately due to a permanent disability. In that case, they and their spouse may form a separate SNAP household if the others they live with have limited income (no more than 165 percent of the poverty level).
What Are the Senior SNAP Income Limit Guidelines for 2023?
Before you can apply for SNAP benefits, you should know the basic income limit eligibility criteria in 2023.
Your gross monthly income should be at or below 130% of the federal poverty guidelines, and your net income should be at or below 100%.
Your personal assets should cost $4,250 or less. Assest is countable resources such as cash, money in the bank, and a vehicle. However, if you own a house, it will not be counted as an Asset.
Senior SNAP Income Limits with Benefits in 2023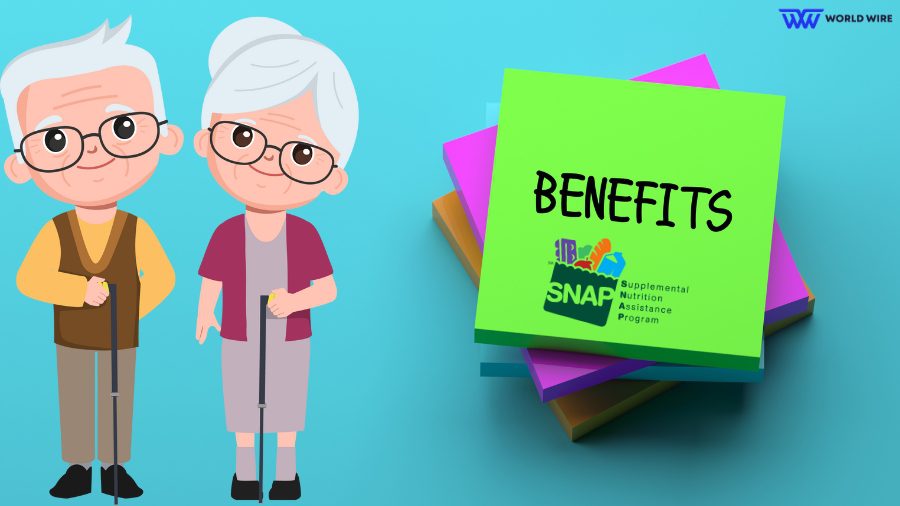 In recent years, senior with eligible SNAP income limits have experienced significant adjustments in their benefits.
First, temporary benefit increases were enacted in response to increased hardship during the COVID-19 pandemic, with a 15 percent increase in SNAP benefits that expired in September 2021. Emergency allotments, which provided additional benefits, will end after the February 2023 issuance, resulting in a substantial cut in household benefits.
Secondly, the USDA revised the Thrifty Food Plan (TFP) used to determine SNAP benefits, raising maximum benefits by 21 percent in the fiscal year 2022 and beyond.
Lastly, food prices rose rapidly in late 2021, leading to a more than 12 percent increase in SNAP maximum benefits for the fiscal year 2023 to offset the impact of higher food prices.
Here How You can calculate SNAP Eligibility with your income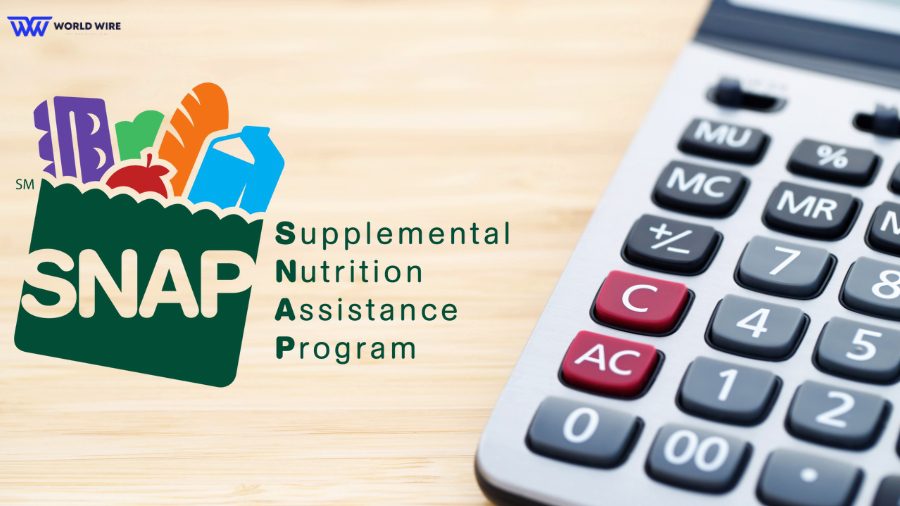 Net income is computed by subtracting permitted deductions from gross income. Assets, known as "countable resources," include cash, money in bank accounts, and certain vehicles.
A two-person household earning $1,526 per month (100% of poverty) may qualify for SNAP in fiscal year 2023. A Fiscal year is counted from (October 1, 2022 – September 30, 2023).
It's important to note that various deductions, such as excess medical expenses, can help meet the net income requirement.
Below, we have mentioned the steps through which you can calculate SNAP income limits as senior or disabled.
Determine your household size and add the gross monthly income of both persons, such as from pensions or SSI benefits.
Then subtract standard deduction, dependent care deduction, child support deduction, medical costs over $35 for the elderly and disabled, and shelter deduction from your gross monthly income.
Then, determine half of the adjusted income and see if shelter cost is more than half of the adjusted income.
From that, subtract the excess amount but not more than the limit
Lastly, apply the net income test for which you can refer to the table above or visit "https://www.fns.usda.gov/snap/eligibility/elderly-disabled-special-rules"
Note Again: The Federal government establishes income limits for SNAP, subject to annual adjustments on October 1. The net monthly income limit for households with a 60-year-old or disabled member is 100% of the Federal Poverty Level (FPL).
FAQ
What is the highest income for food stamps for the elderly?
Food stamps are higher for older persons with net income at or below the federal poverty level (FPL) and assets under $3,750.
Can seniors get food stamps in NY?
Yes, seniors can receive food stamps in New York.
What is the income limit for SNAP in Georgia?
The senior SNAP income limits for Georgia are the same as in other regions in the U.S. You can visit "https://www.fns.usda.gov/snap/eligibility/elderly-disabled-special-rules"
What does SNAP mean to Seniors?
SNAP stands for Supplemental Nutrition Assistance Program. It provides food help to low-income individuals in the United States, including seniors.
Does SNAP have an age limit?
Yes, SNAP does have an age limit. One person should age 60 or older or have a disability.
What is the SNAP score?
SNAP provides important nutrient support for low-income families and people with disabilities. The government provides the best-paying support in this role.
What does SNAP mean in poverty?
SNAP is an American government program that helps low-income households buy nutritional meals.
Are Non-citizens eligible for SNAP?
SNAP assistance is available to individuals with limited income and resources, including citizens and non-citizens who meet specific immigration status requirements set by the program.

Subscribe to Email Updates :