Sheriff Mark lamb currently serves as the Pinal County Sheriff. He began working for the Pinal County Sheriff's Office in 2012. Sheriff Mark Lamb was a member of the Salt River Pima-Maricopa Indian Community police force for 6 years. Here, we present Sheriff Mark Lamb Facebook activity along with a breakdown of Lamb's social media activity.
In a 2021 interview, Lamb stated his duties as sheriff as including upholding the law and defending citizens from "bad guys" and "government overreach."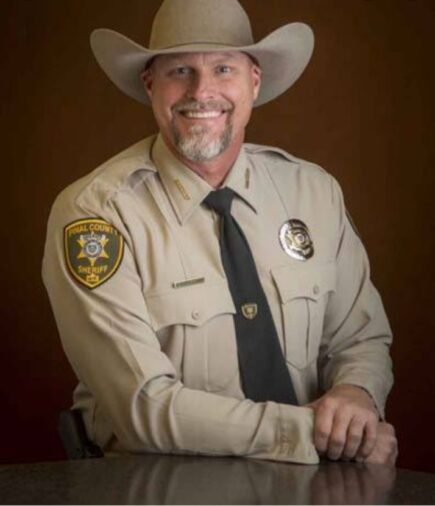 Lamb selectively enforces the law, taking a hard line on immigration while using anti-government rhetoric with regard to COVID-19 vaccine requirements and the validity of the 2020 US presidential election. He opposes any limitations placed on the right to possess firearms. 
Sheriff Lamb -Mark Lamb's Facebook page
Sheriff Mark Lamb's bio on Facebook reads "Husband, Father, God Fearing American, and Sheriff of Pinal County in the great State of Arizona!" Lamb has been active on Facebook since the 4th of November, 2015.
Sheriff Mark Lamb on the crisis of courage and goodness in America
In his public address at the American Freedom Tour on July 21st, Sheriff Mark Lamb said that there was "a ton of crisis" in America but he wanted to zero in specifically on the crisis of "courage and goodness."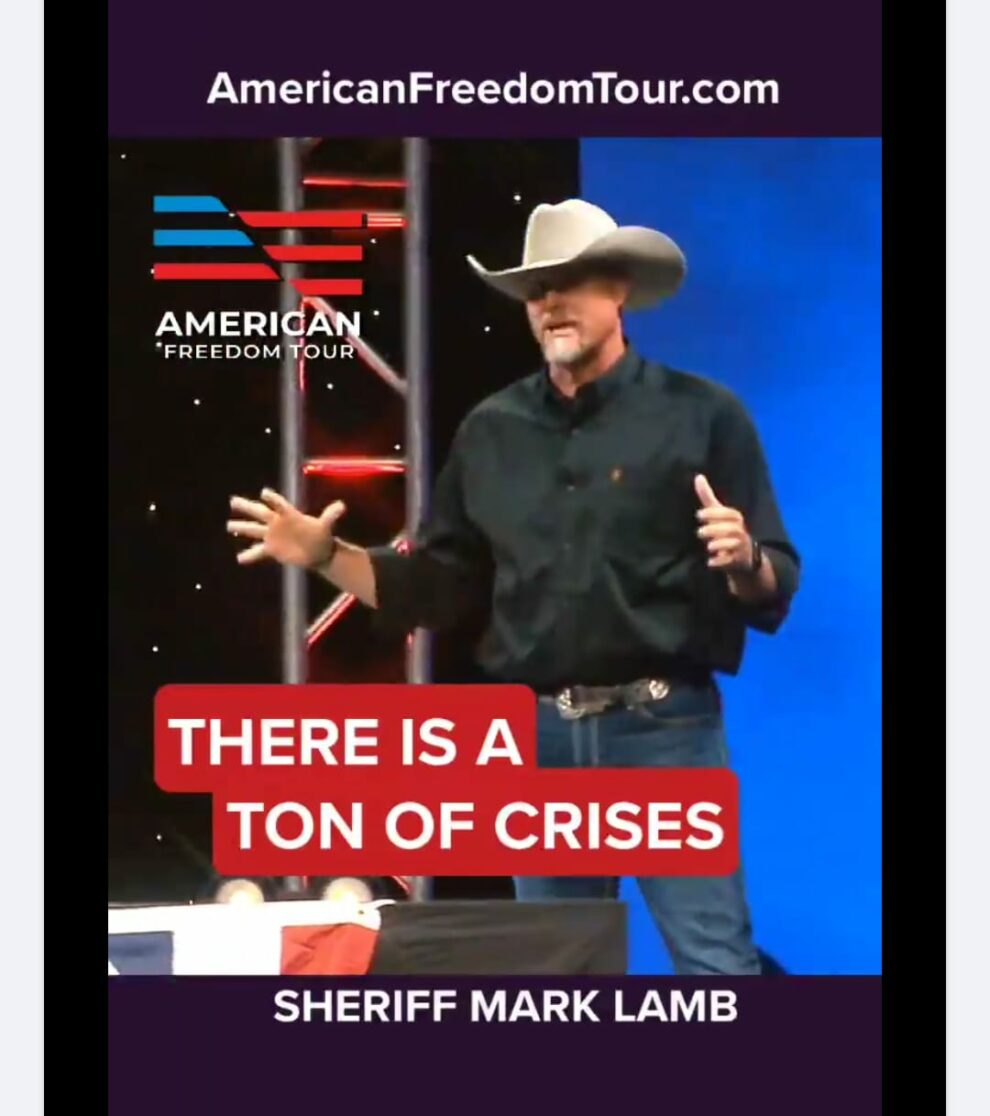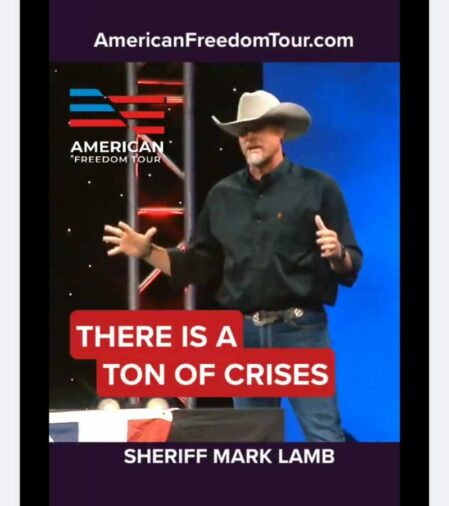 Lamb's Facebook page contains just a 14-second preview of his address.
Sheriff Lamb's take on the border issue 
In another post dated July 28th, Sheriff Lamb enumerates, "The amount of fentanyl pills that we stop alone, I mean, we went from 200,000 pills in 2020 to 1.2 million pills that we seized in 2021 just in my sheriff's office." 
Sheriff Lamb further elucidates the tedious battle against the consequences of the 'wide open border' as Maria Bartiromo of Mornings with Maria fame describes it.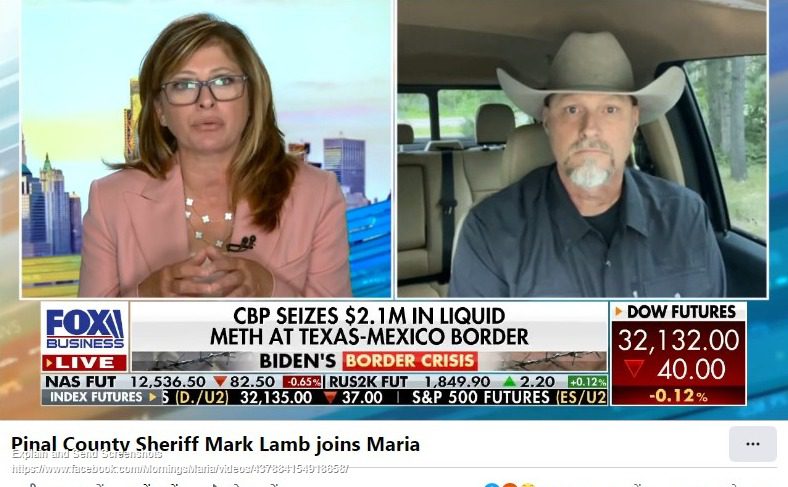 Sheriff Lamb says that there is a segment of people who were 'trying to get away from us all.' These were mostly convicted felons and there might be many whom law enforcement were unable to track and hence, apprehend.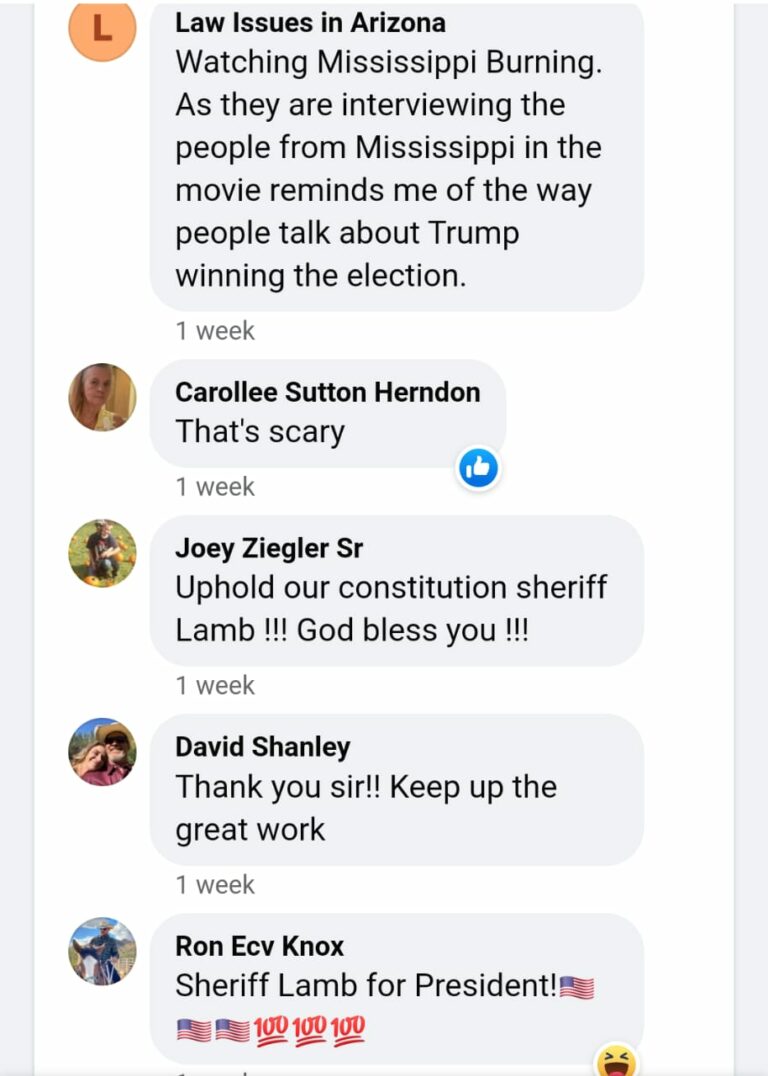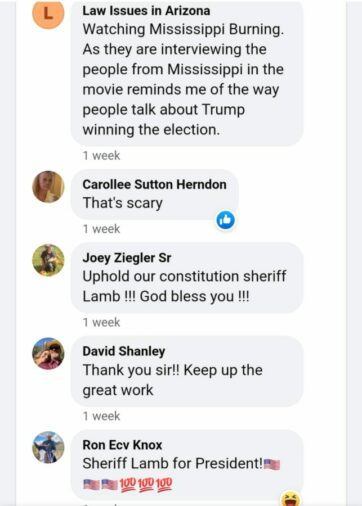 The comments on this particular post echo Sheriff Lamb's concerns and veiled outrage at the Biden administration's lethargy regarding the issue.
Sheriff Mark Lamb's support of Former President Trump
Sheriff Lamb depicts his support of Former President Trump through a post dated 26th July that says, "Had a Family picture taken last Friday. Missing a few of our kids but managed to get President Donald J. Trump to fill in. Hahaha! It was so cool the kids got to meet him. They loved him by the way. He was very kind and personable to all of them."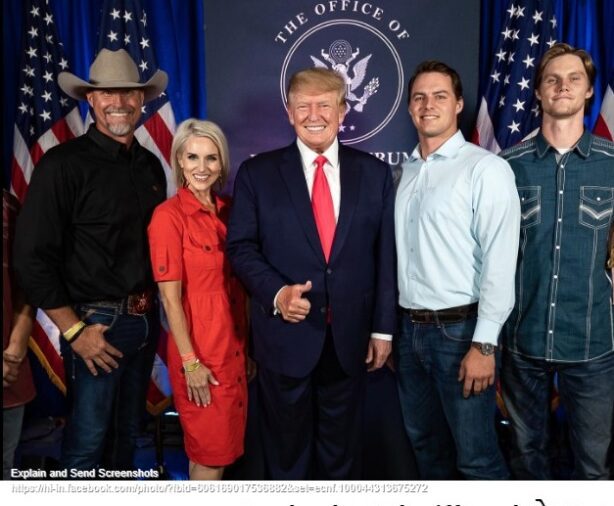 The above picture accompanies Sheriff Lamb's post, which encapsulates Lamb, and others, posing proudly with Former President Trump.
Sheriff Mark Lamb's association with Trump draws the ire of the Biden brigade
Five speakers notified The Pinal County Board of Supervisors, who said Sheriff Mark Lamb's politics were adversely impacting his job.
PinalCentral reported in August that Ralph Atchue of Eloy said Lamb "is crossing a line that we consider to be dangerous. … Due to his extreme right-wing activism, Sheriff Lamb has directly put those of us who disagree with him on notice. He does not represent us, and we fear that he will fail to uphold his oath of office to serve and protect us.
"Sheriff Lamb has publicly aligned himself with radical conspiracies such as anti-vaccinations, 'Big Lie' and 'Stop the Steal.' His voiced support for the Jan. 6 rioters encouraged the formation of militia groups, similar to the Proud Boys and Oath Keepers, now known to have organized and participated in the violent storming of our Capitol."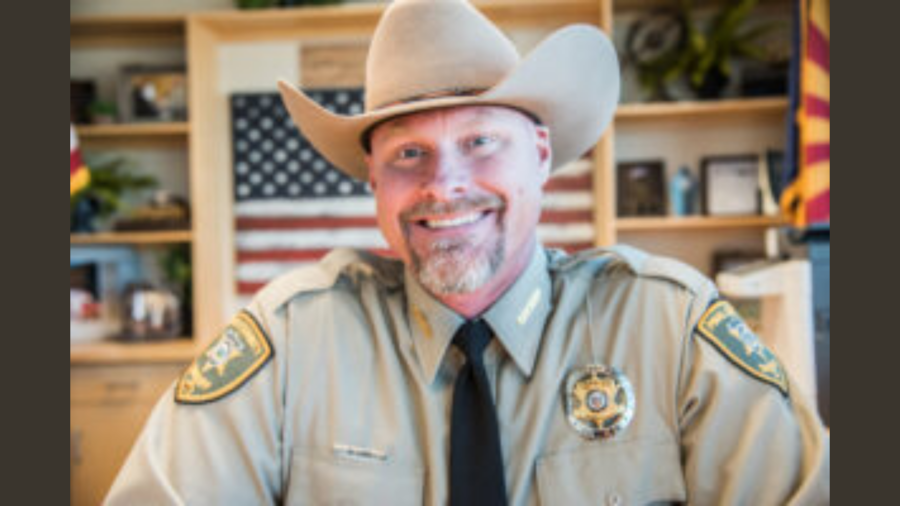 "He's affiliated with Protect America Now and similar organizations that lobby for a more militarized police force and the building of an army to fight against our democratically elected government," Atchue continued.
According to Atchue, Lamb and other purported "constitutional sheriffs" consider themselves to be above both the president and the Supreme Court in terms of legal power.
Lamb denied comment to the attendees of the meeting as well as to PinalCentral.
Signup For Our Newsletter