Sheriff Mark Lamb was chosen in 2017 to take over as Pinal County Sheriff from Paul Babeu. For six years, Sheriff Mark Lamb was a member of the Salt River Pima-Maricopa Indian Community police force. He began working for the Pinal County Sheriff's Office in 2012. Here, we present Sheriff Mark Lamb -Instagram activity and dissect his work ethic and ideology through his Instagram posts.
@americansheriff -Sheriff Mark Lamb's Instagram handle
Sheriff Mark Lamb has a whopping 191K followers on Instagram. His Instagram bio reads, "God, Family, and Freedom…that pretty much says it all. Oh, and Guns." This is indeed a succinct encapsulation of everything that Lamb stands for.
Dedication to the community as depicted on Instagram
Sheriff Lamb's love for the local community he serves shines forth on his Instagram through the following post from a day ago, wherein he posted this adorable picture of himself with a local community veteran.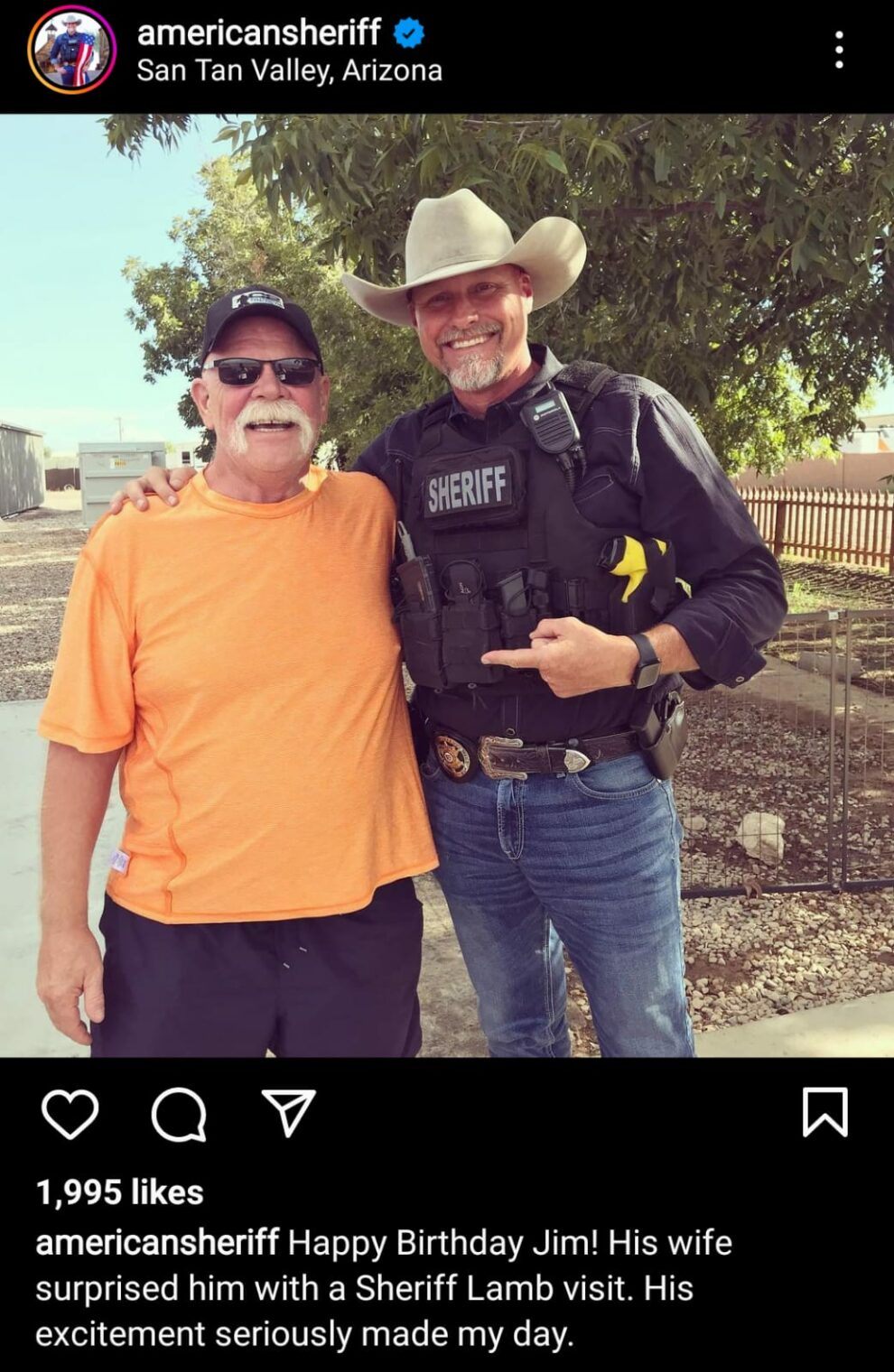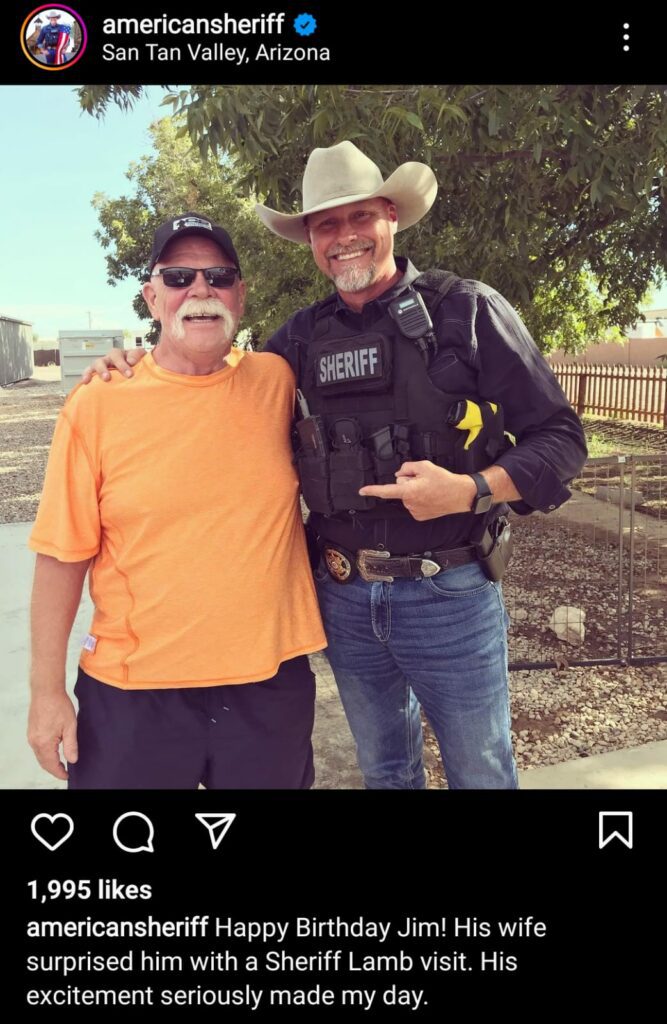 The Sheriff is a local rockstar of sorts, as is evident from the fact that local community members, young and old, revere him as a 'hero.'

Sheriff Mark Lamb's stand against gun laws 
Sheriff Mark Lamb took a bold stance against gun laws at the Save America rally on the 24th of July. He wrote to his followers on Instagram, "We will not give an inch on the second amendment! I was very honored to be one of the speakers last night at the Save America rally with President Trump. The crowd was electric!" 
Sheriff Lamb also posted a video of the 'electric crowd' at the Save America rally, wherein he was filmed midway through his address. "Tell me if you agree with me on this, " he said to the rapt crowd. "This is a message for Washington and all the media- we will not give an inch to the Second Amendment," he continued, to cheers and hoots from the crowd. The crowd's ecstatic response, continued Lamb, gave him 'hope.'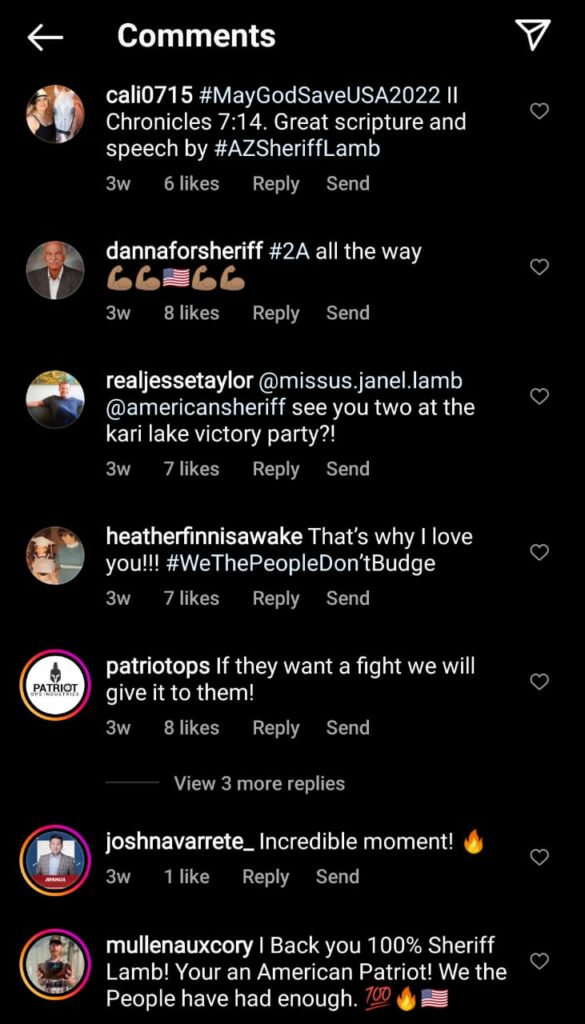 The post garnered a total of 12,611 likes and 372 comments, all of which echoed Sheriff Lamb's sentiments regarding the Second Amendment.
Sheriff Mark Lamb's stand in support of election integrity 
Sheriff Lamb also takes a stand for election integrity via his Instagram page through a post that garnered a whopping 35,476 views. The post reads, "As somebody who is trying hard to fight for election integrity, it was disappointing to have major problems in our own County. I feel for the voters and the candidates, and will do what I can as Sheriff to help regain the trust."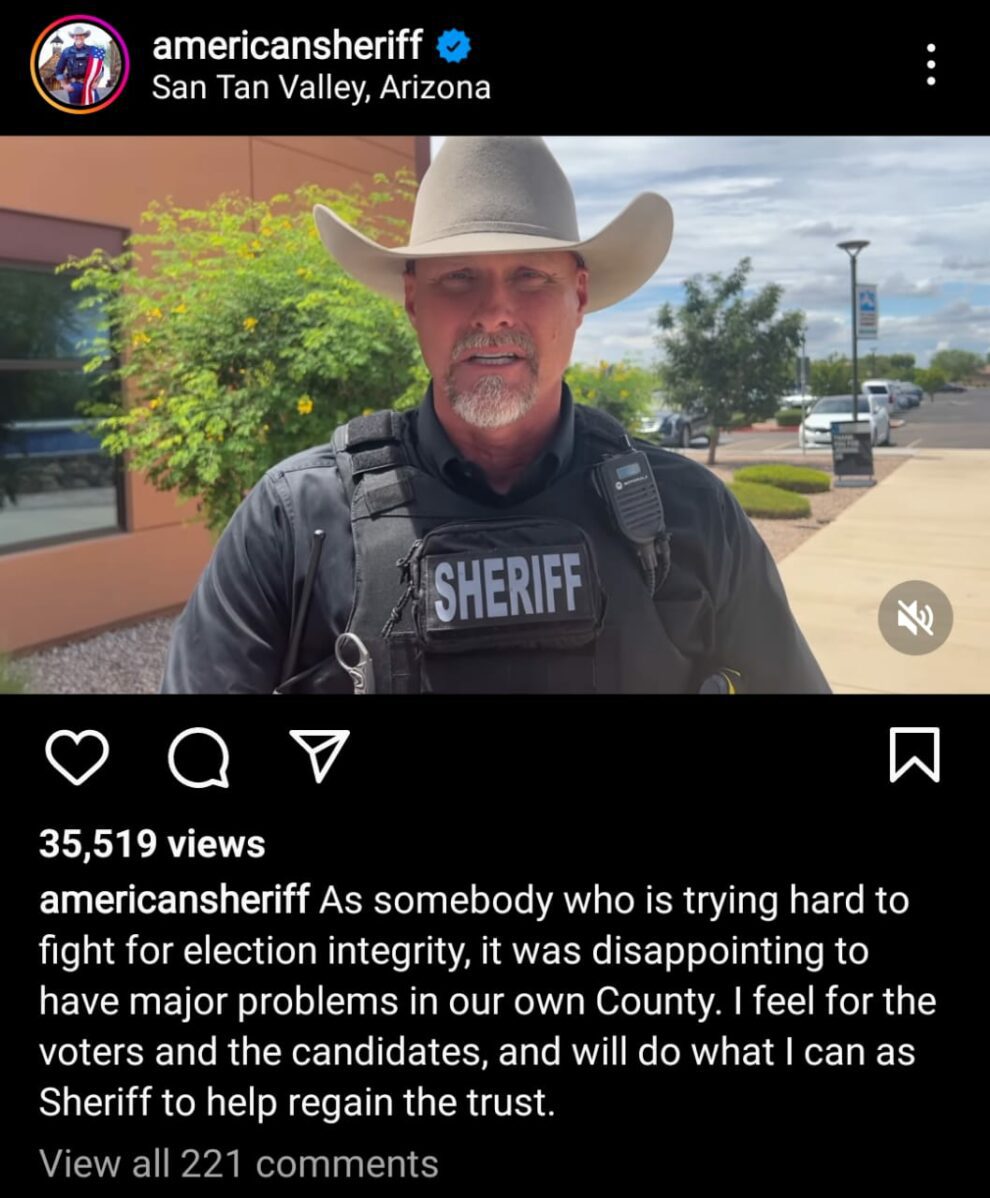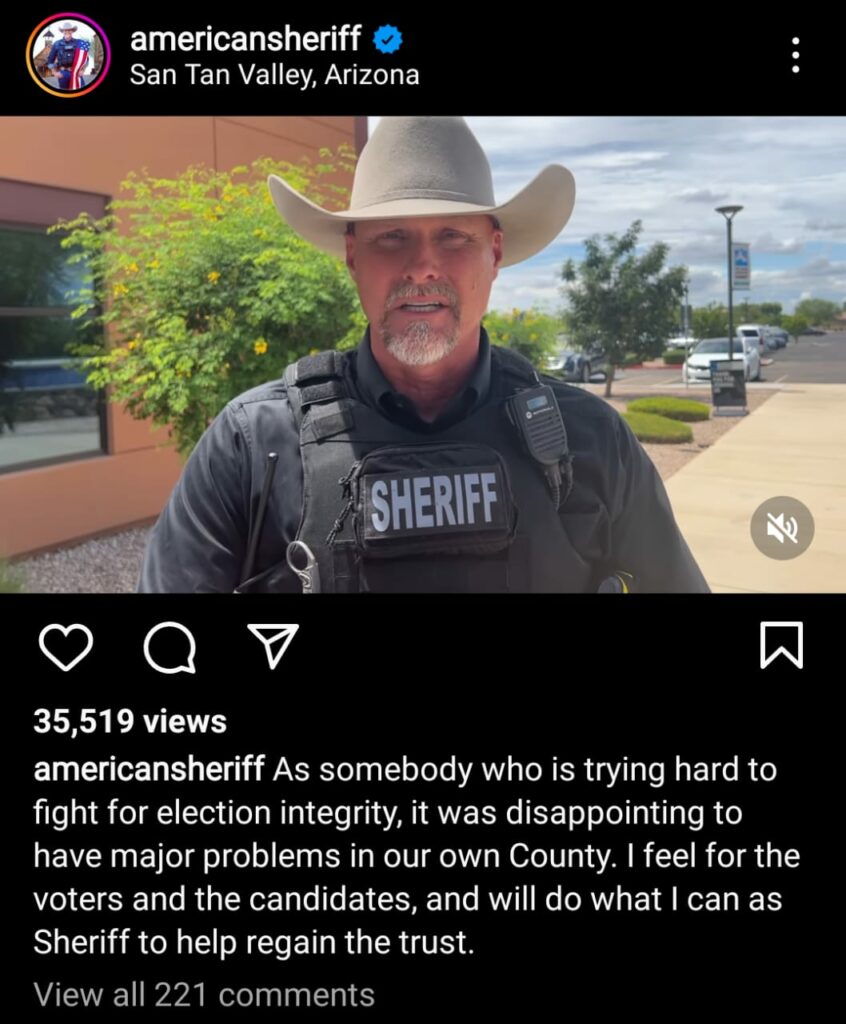 The post also has a video attached to it which depicts the Sheriff expressing his grievances against election fraud. He acknowledged that the law enforcement department of Pinal County had 'heard' the common masses' qualms about election integrity, whether they were submitted to them via emails, phone calls, or personal visits.
He also made the formal announcement that the Elections Department director had been fired and was now replaced by Virginia Ross. He beseeched the community to support her saying that "it is important to understand that these mistakes were not made under her supervision." He also proceeded to say that the law enforcement department of Penal County was 'doing all it could' to make sure a secure election took place on November 8th and that they "regained your (the masses') trust."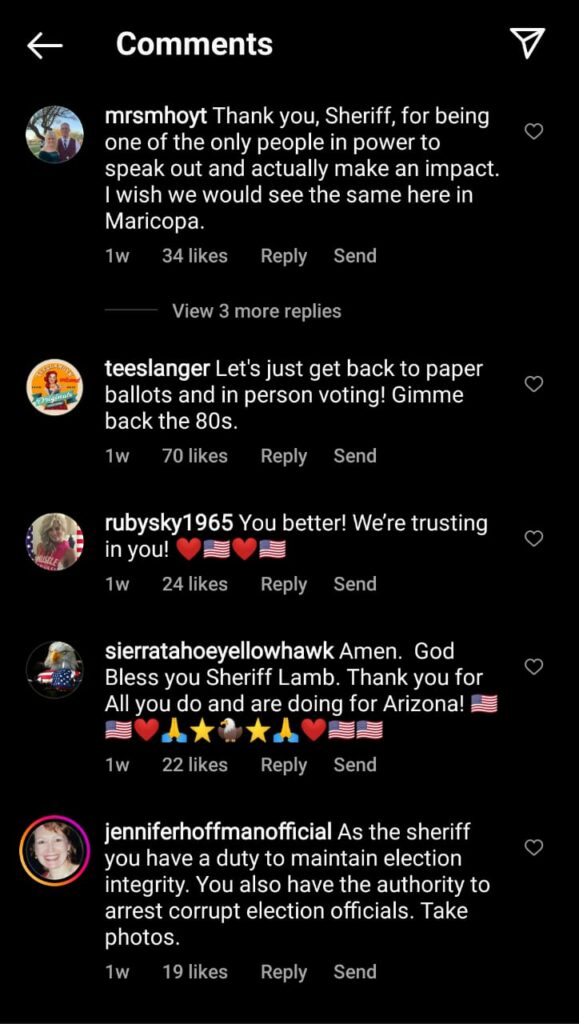 As many as 221 people commented on this post and almost all of them expressed their faith in the Sheriff and his capability to restore election integrity to Pinal County.
What exactly was Sheriff Mark Lamb's post referring to in this instance?
Voting problems hampered Arizona's Pinal County's primary election last week, providing Republicans and Democrats enough chance to advance their opposing narratives of election administration.
More than a dozen polling locations in Pinal, the third-largest county in the state, ran out of ballots on Tuesday. County authorities admitted that not enough ballots were printed to accommodate the demand for in-person voting on Election Day.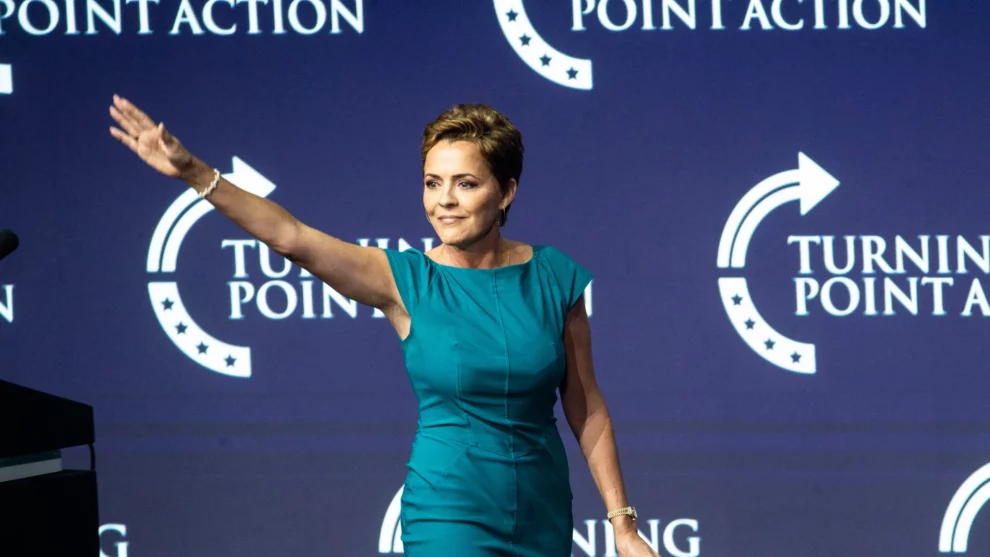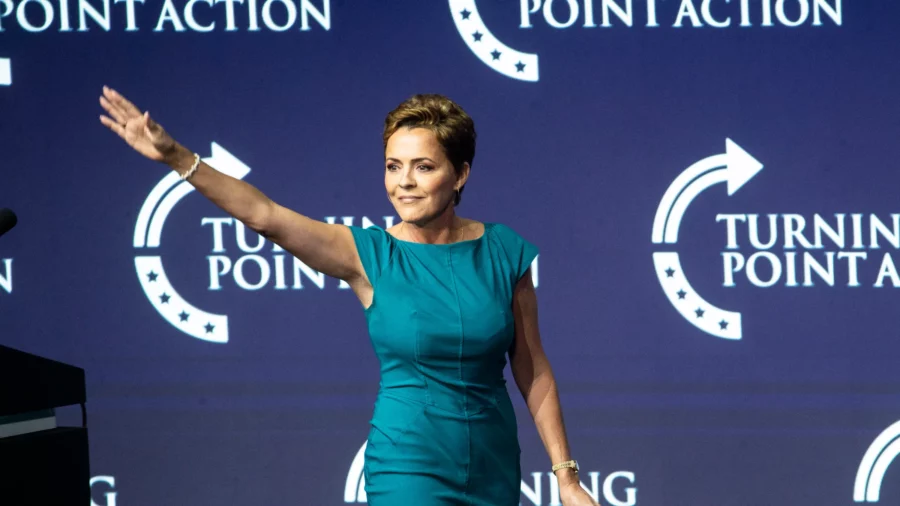 Republicans running for governor in Arizona, notably Kari Lake, who won the GOP nomination, seized on the blunder as proof of the fictitious widespread fraud that was a key talking point in many Republican campaigns, including her own.
"I think if you looked at how last night and yesterday went down, you can see there were some very serious problems," Lake said Wednesday, the day after the election, during a speech in which she prematurely declared victory. "The fact [that in] Pinal County people showed up and one hour into the polls being open, they ran out of ballots — we've seen irregularities, we're monitoring things."
Signup For Our Newsletter