Kari Lake is a prominent conservative politician in America and a former television news journalist. She worked at Phoenix television station KSAZ-TV for almost two decades, after which she stepped down from the post of anchor last year in March. Lake is a candidate in the 2022 Arizona gubernatorial election.
Kari Lake holds campaign rally in Arizona in support of Trump
Kari Lake hosted a rally in Arizona on Saturday to rev up her 2022 gubernatorial election campaign. Thousands of people showed up in support of their favorite GOP influencers in the countryside. The rally featured some controversial figures like MyPillow CEO Mike Lindell and Rep. Paul Gosar.
Conspiracy-spreading candidates are running for elected office in Arizona. Kari Lake, a former TV news host who is spreading Trump's false election conspiracies, is running to be Arizona's next governor.
Mike Lindell spoke critically on the incumbent governor saying, "When your Governor Doug Ducey called the election good here in Arizona, with over 10 hours of evidence yet to be read, I sent him a text I said to lose my number," he said. "Doug, you're disgusting."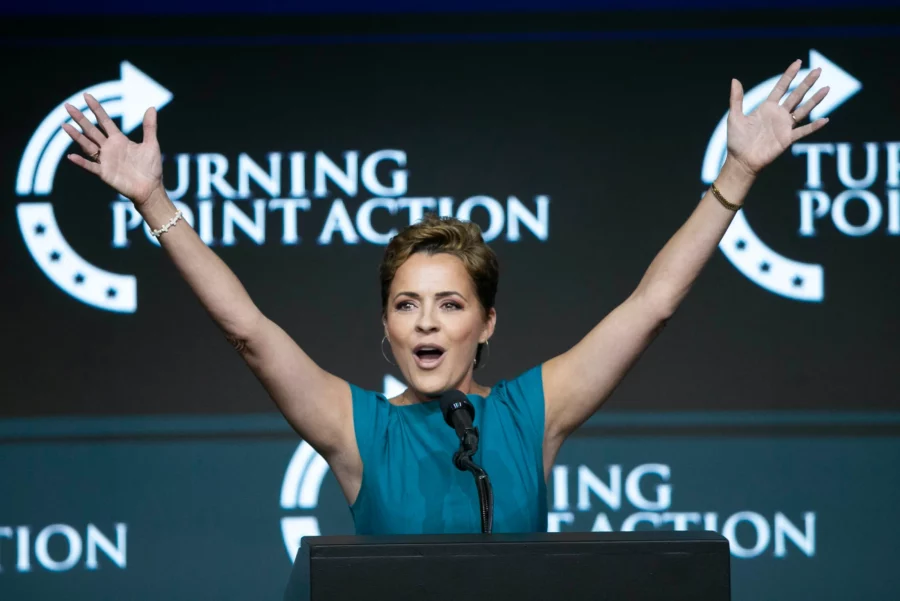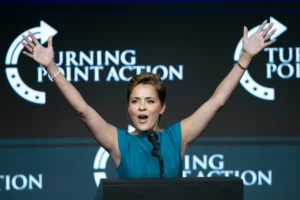 Rep. Paul Gosar said, "We're going to make Arizona great again, We're going to make the United States great again. Imagine for a second, you've got a tenacious governor like Kari Lake on one side of the country, and you got Ron DeSantis on the other side of the country. Those are some bookends, and we can really do some damage to the federal government."
The net worth of Kari Lake
Kari Lake's net worth is estimated at $500k, as of 2020. Her main source of income came through the post of a television news anchor for Fox10. According to sources, she took home an average annual salary of $24,300-$72,500.
Personal info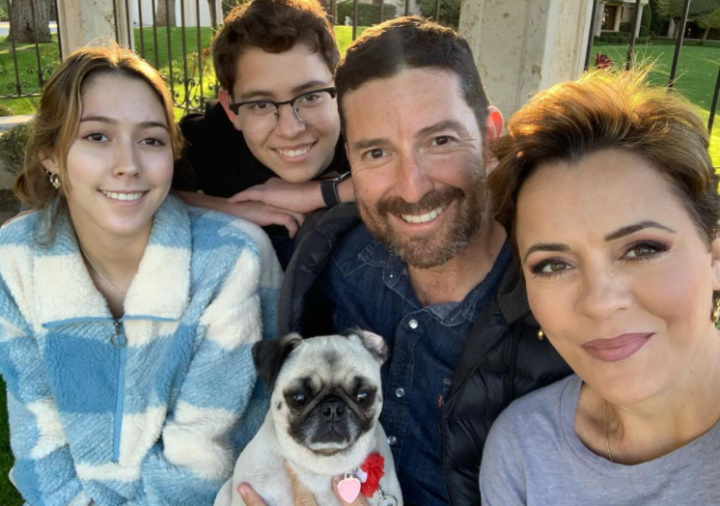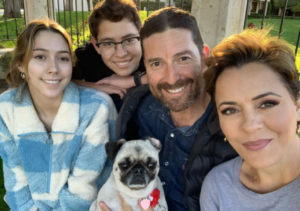 Kari Lake was born on August 23, 1969, and is 52 years of age. She married Tracy Finnegan in 1991 but later got divorced. She later married Jeff Halperin in 1998 and has two kids with him. Her parents are Larry A. and Sheila A. Lake.
Early life and education
Kari Lake was born in Illinois and raised in Iowa along with her nine siblings. She received a bachelor's degree in arts in communications and journalism from the University of Iowa.
Career
The news anchor-turned-politician started her career as an intern with KWQC-TV while graduating from the University of Iowa. She later joined WHBF-TV in Rock Island, Illinois as a daily reporter and weekend weathercaster in 1992. She became an evening anchor for Fox 10 News in Phoenix, Arizona in 1991. While at Fox 10, Lake got the chance to interview President Barack Obama in 2016 and President Donald Trump in 2020. She recently resigned from Fox 10 to step into the political arena.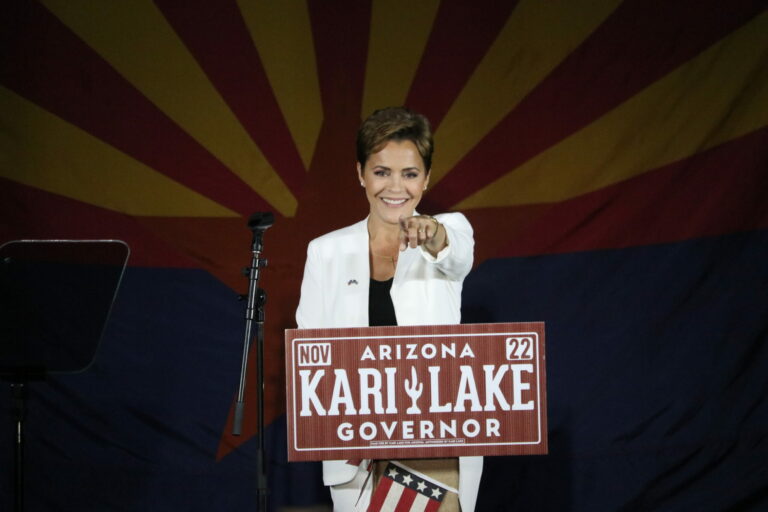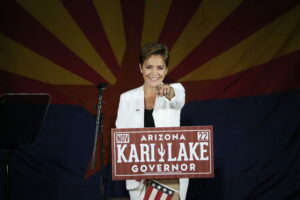 "I didn't believe it was fully truthful or only told part of the story, and I began to feel that I was contributing to the fear and division in this country by continuing on in this profession."- Kari said in a YouTube video regarding her resignation.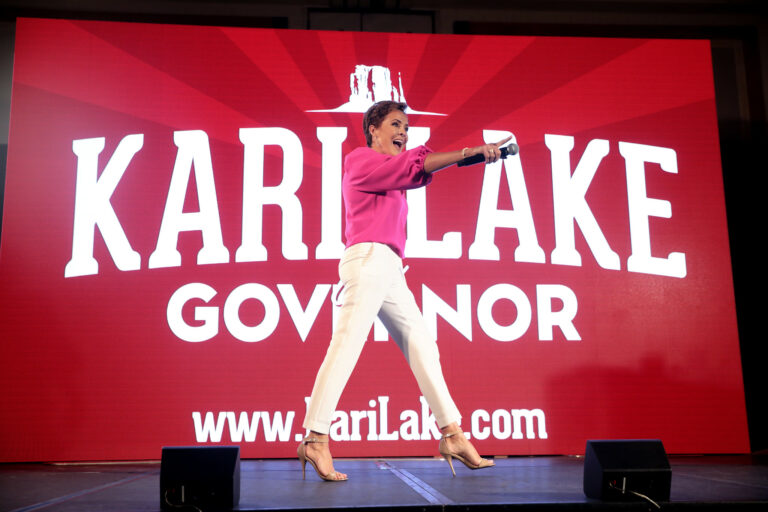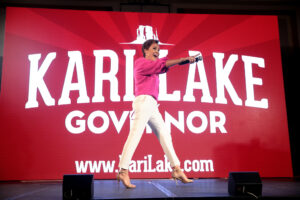 Lake was initially affiliated with the Democratic Party until 2012 when she registered with the GOP. Lake filed paperwork for the 2022 gubernatorial elections in Arizona on June 1, 2021. By December, Kari had raised nearly $1.4 million from over 12000 sources. The former news anchor has been an ardent supporter of Trump, aligning with the former president's " election fraud" narrative.