Kari Lake is a prominent conservative politician in America and a former television news journalist. She worked at Phoenix television station KSAZ-TV for almost two decades, after which she stepped down from the post of anchor last year in March. Lake is a candidate in the 2022 Arizona gubernatorial election.
Who is Kari Lake?
In 1969, Kari Ann Lake was born in the United States, where she became a politician and a television news anchor. Her retirement from KSAZ-TV came after 22 years as an anchor at the Phoenix television station. Currently the Republican nominee for the gubernatorial election in Arizona in 2022, she announced on June 1, 2021 that she would be running for governor.
Kari Lake holds campaign rally in Arizona in support of Trump
Kari Lake hosted a rally in Arizona on Saturday to rev up her 2022 gubernatorial election campaign. Thousands of people showed up in support of their favorite GOP influencers in the countryside. The rally featured some controversial figures like MyPillow CEO Mike Lindell and Rep. Paul Gosar.
Conspiracy-spreading candidates are running for elected office in Arizona. Kari Lake, a former TV news host who is spreading Trump's false election conspiracies, is running to be Arizona's next governor.
Mike Lindell spoke critically of the incumbent governor saying, "When your Governor Doug Ducey called the election good here in Arizona, with over 10 hours of evidence yet to be read, I sent him a text I said to lose my number," he said. "Doug, you're disgusting."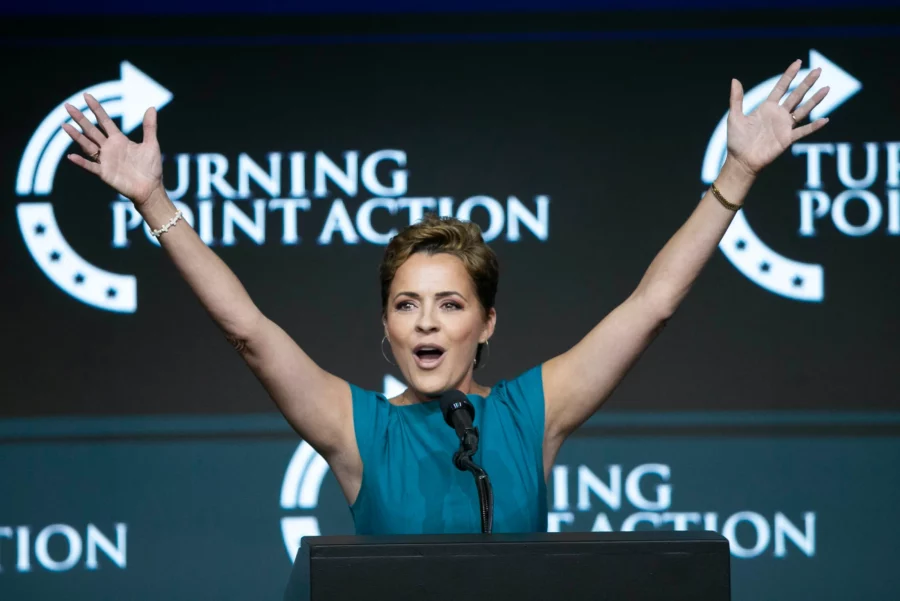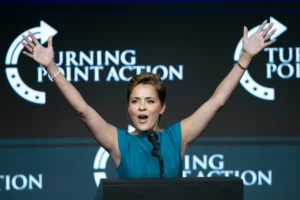 Rep. Paul Gosar said, "We're going to make Arizona great again, We're going to make the United States great again. Imagine for a second, you've got a tenacious governor like Kari Lake on one side of the country, and you got Ron DeSantis on the other side of the country. Those are some bookends, and we can really do some damage to the federal government."
Kari Lake Personal information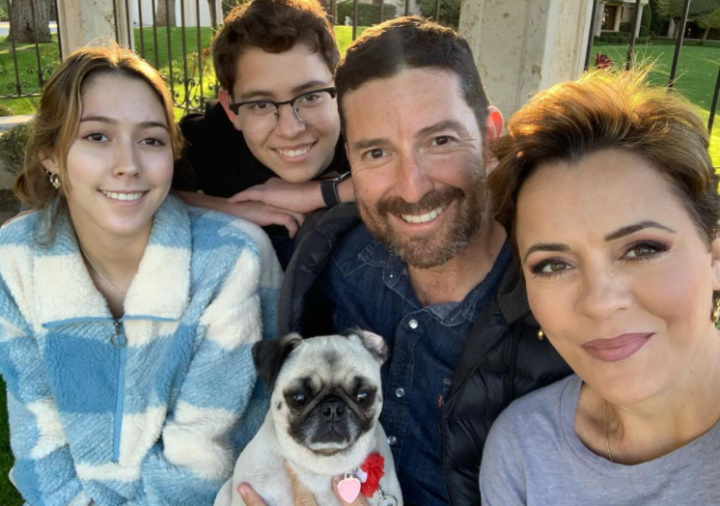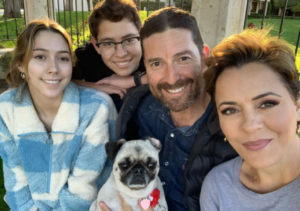 Kari Lake was born on August 23, 1969, and is 52 years of age. She married Tracy Finnegan in 1991 but later got divorced. She later married Jeff Halperin in 1998 and has two kids with him. Her parents are Larry A. and Sheila A. Lake.
Kari Lake Family
The family of Kari Lake was well established when she was born on August 23, 1969, in Illinois, U.S.A. Kari was born into a well-settled family. Born in Illinois, Kari Lake grew up in Iowa with nine siblings. Her parents were Larry A. Lake and Sheila A. Lake (née McGuire), both coaches who live in Richland Center, Wisconsin. In 2004, she graduated from the University of Iowa with a Bachelor of Arts in communications and journalism.
Kari Lake Parents
Kari Lake's parents were Sheila A Lake and Larry A Lake. Her mother used to be a nurse, and her father was a football and basketball coach from Richland Center, Wisconsin.
Kari lake's husband
She also has Jeff as her husband. Keeping off the media's eye is something her husband prefers. After getting married on 26th September 1998, the couple was blessed with two children: Ruby, born on 30 March 2003, and Leo, born on 10 October 2008. New York City is the family's home. She will run for governor in the Arizona primary in 2022 as a Republican.
Donald Trump endorses her, and she is also allied with the Republican Party. It is the second time since 1948 that a Republican has lost Arizona in a presidential election during Hillary Clinton's campaign.
Katie Hobbs, a candidate for governor in 2022, is being accused of criminal conduct related to the 2020 election on unsubstantiated and baseless allegations.
It has been reported that Lake has appeared at campaign events with Nazi sympathizers and QAnon-linked activists, as well as Arizona Congressman Paul Gosar and former Trump national security adviser Michael Flynn.
Kari Lake Biography
| | |
| --- | --- |
| Name  | Kari Lake |
| Date of Birth | 23 August 1969 |
| Age ( 2022 ) | 52 years |
| Place of Birth | Illinois, United States |
| Nationality | American |
| Marital Status | Married |
| Spouse / Partner | Jeff Halperin |
| Children | Two Children |
| Mother Name  | Sheila A. Lake  |
| Father Name  |  Larry A. Lake |
| Siblings | Eight |
| Education | The University of Iowa Profiles |
| Profession | American politician and former television news journalist |
| Last Update | April 2023 |
Kari Lake Early life and education
Kari Lake was born in Illinois and raised in Iowa along with her nine siblings. She received a bachelor's degree in arts in communications and journalism from the University of Iowa.
Kari Lake Career
The news anchor-turned-politician started her career as an intern with KWQC-TV while graduating from the University of Iowa. She later joined WHBF-TV in Rock Island, Illinois as a daily reporter and weekend weathercaster in 1992. She became an evening anchor for Fox 10 News in Phoenix, Arizona in 1991. While at Fox 10, Lake got the chance to interview President Barack Obama in 2016 and President Donald Trump in 2020. She recently resigned from Fox 10 to step into the political arena.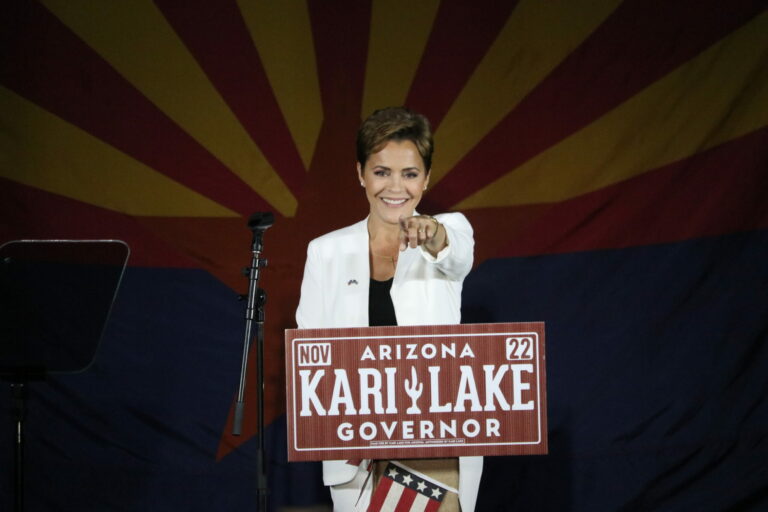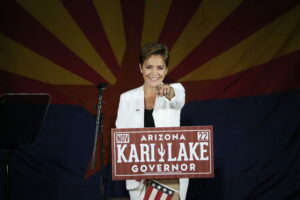 "I didn't believe it was fully truthful or only told part of the story, and I began to feel that I was contributing to the fear and division in this country by continuing on in this profession."- Kari said in a YouTube video regarding her resignation.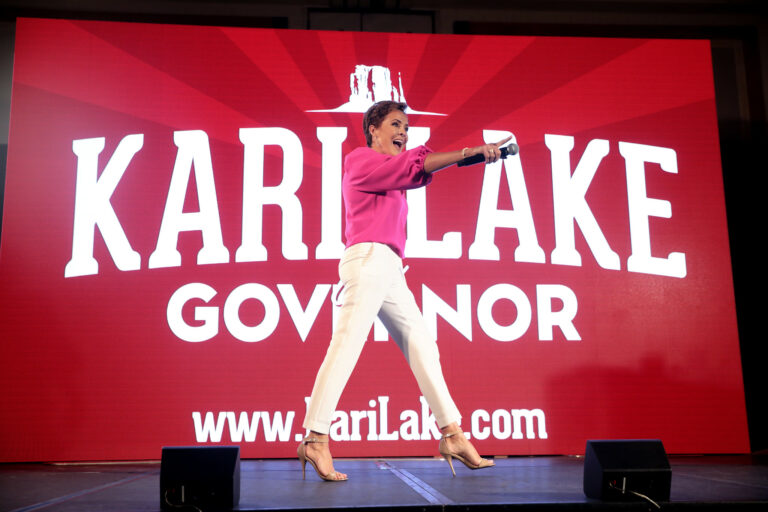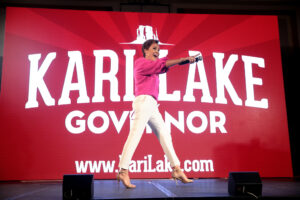 Lake was initially affiliated with the Democratic Party until 2012 when she registered with the GOP. Lake filed paperwork for the 2022 gubernatorial elections in Arizona on June 1, 2021. By December, Kari had raised nearly $1.4 million from over 12000 sources. The former news anchor has been an ardent supporter of Trump, aligning with the former president's " election fraud" narrative.
Kari Lake Hobbies
When Lake has free time, she enjoys reading, swimming, and hiking with her family. Volunteering and lending assistance to children, families, and pets are also some of her other interests in Arizona.
Kari Lake Net worth
Kari Lake's net worth is estimated at $3 million as of 2023. Her main source of income came through the post of a television news anchor for Fox10. According to sources, she took home an average annual salary of $24,300-$72,500.
If you want to get Regular updates on Kari Lake You may join us On Our Telegram So you would get Updated New Trends.

Subscribe to Email Updates :