Are you looking for a way to Self Install your Spectrum kit? If yes, then you have stumbled across the right article.
Spectrum offers one of the best internet services around the United States; however, when you switch to their service, they may send you a self-installation kit which you have to situate by yourself and can be a typical process for someone who has very little knowledge about the process.
This article covers a detailed guide on installing your Spectrum equipment, what tools you need, and more.
So, let's delve right now to learn more –
Can You Self Install Your Spectrum Equipment?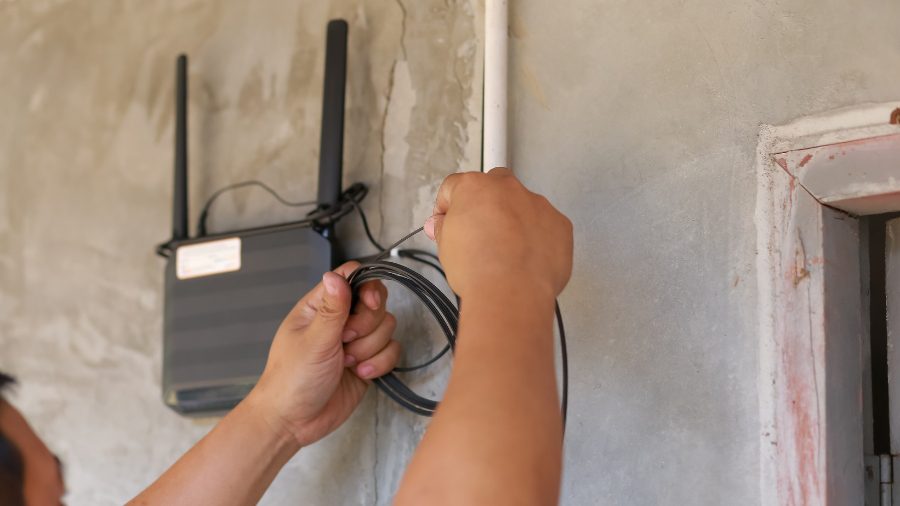 Nowadays, self-installation of devices has become very trouble-free, and most service providers send you a self-assembly kit. Besides, they also send a guide with the kit that you can follow. If you face trouble at any step, you can take help from the internet.
The self-install equipment for Spectrum Internet includes the modem, coax cables for signals, and ethernet cables so you can easily join your computer or other devices with the ethernet ports and a coax splitter if you have a TV connection.
The self-install box for your TV receiver comprises the receiver, an instruction book, the power cord for the recipient, a remote and two batteries, coax and HDMI cables, and a coax splitter, too, if you need one.
Note: To recieve free internet service from Spectrum, do read our guide on "Spectrum free internet with ACP program"
Installing Spectrum TV Receiver
Installing Spectrum TV Receiver is very simple and easy. You must have the following items –
The receiver box
Instruction book
Receiver power cord
Remote and batteries
Coax and HDMI cables
Coax divider
Once you have all these items, you need to follow these simple steps to install the Spectrum TV receiver –
Join the power cable to the receiver and the power outlet.
Join the coax cable to the receiver and the coax cable vent.
Now, join your HDMI cable to your TV and receiver.
Remove the battery cover and put two batteries in it.
Turn on your receiver and connect your TV to the HDMI port.
After completing the activation process, you will be welcomed by a welcome screen on your TV.
Now, complete the instructions on the screen to complete the initial steps and enjoy watching TV.
After activating the receiver, you can connect the remote to make the control easier.
Installing Spectrum Internet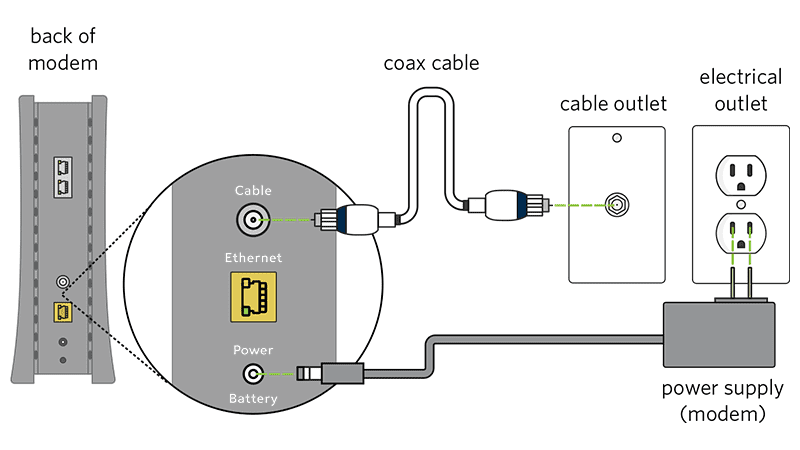 Spectrum Internet can be self-install easily and won't take much time.
Make sure you have all the equipment mentioned below –
Coax Cables
Ethernet Cables
Modem
Power Cord
Follow the steps given below to install Spectrum Internet –
Join your coax cable to your coax outlet and hardware.
Connect your power cable to the power outlet and the hardware too.
Turn the modem on and wait until it connects to the network and the light turns green.
Attach the ethernet cable to your modem, computer, or router.
Start the modem by heading to Spectrum's activation website and following the instructions.
Now, set up a username to handle your internet connection by logging in to the Spectrum website.
That's all! These easiest steps will help you to install Spectrum Internet. Moreover, you can also download the My Spectrum app on your device to handle your modem and change its settings.
Even after installation, if your Spectrum router blinks red light, you must learn how to fix it by reading our guide on "Spectrum Internet issues fix."
What to do If the Spectrum Self Installation Fails?
You can call Spectrum customer support for help if you cannot complete self-install process of the Spectrum Wireless router. They will send a technician to help you out.
The technician will cross-examine the following –
If the tools are faulty.
The reason why the self-installation didn't work.
Problems causing failure of the installation.
You won't have to pay a service or installation fee if the tools are not working.
What does the Spectrum Self-Install kit include?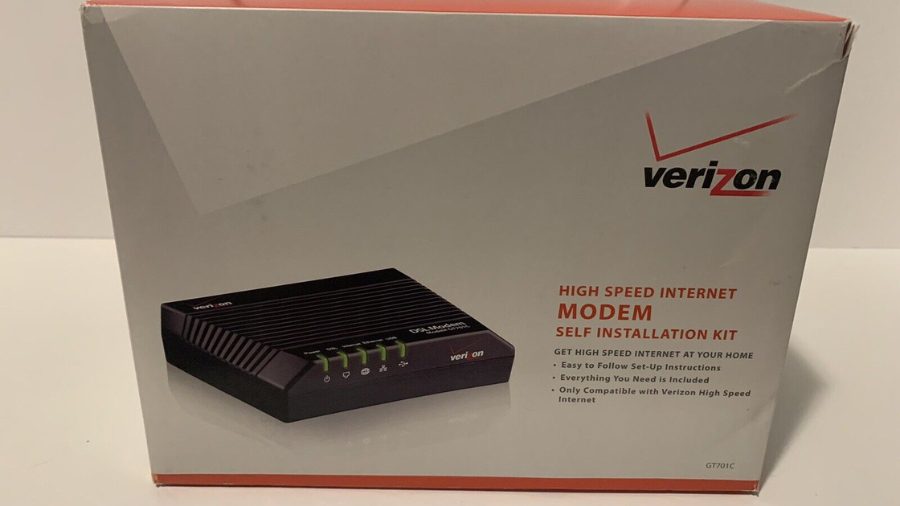 Spectrum self-install kit for internet includes –
CAT 6A Ethernet cable
Coaxial cable
Instruction booklet
Coax divider
Modem
Router
Phone cable
You will get a router and phone cable if you're subscribed to their Wi-Fi and phone service.
The cable kit includes the following –
Coaxial cable
Instructions booklet
Two batteries
HDMI 2.0 cable
Coax divider
Receiver
TV remote
Frequently Asked Questions
Can you install Spectrum by yourself?
Yes, you can install Spectrum by yourself. You need to connect your Spectrum to your TV or router and go through an online activation process, and it will be installed.
What do I need for Spectrum self-installation?
You need a Spectrum self-install kit, compatible modem, or gateway.
Do I need a technician to install my internet Spectrum?
No, you don't need a technician to do so. You can do it yourself effortlessly.
Does Spectrum provide a router?
Yes, it provides a Wi-Fi router and a self-install kit. You can opt to use your own router that you were earlier using if that works with Spectrum.

Subscribe to Email Updates :