President emeritus Donald J. Trump will hold the Save America rally in Arizona on January 15th. Save America is a political action committee that is affiliated with the 45th president. The rally will be the former president's first since he appeared at the Iowa State Fairgrounds in Des Moines in October. 
Mr. Trump is touting 2022 as his comeback year, and this will be his first rally for the new year. The stakes are stacked sky-high in this election year for Republicans in general and Mr. Trump in particular as he is being hailed as 'more than the leader of the Republican party, but the pioneer of a revolution in America.'
Venue and schedule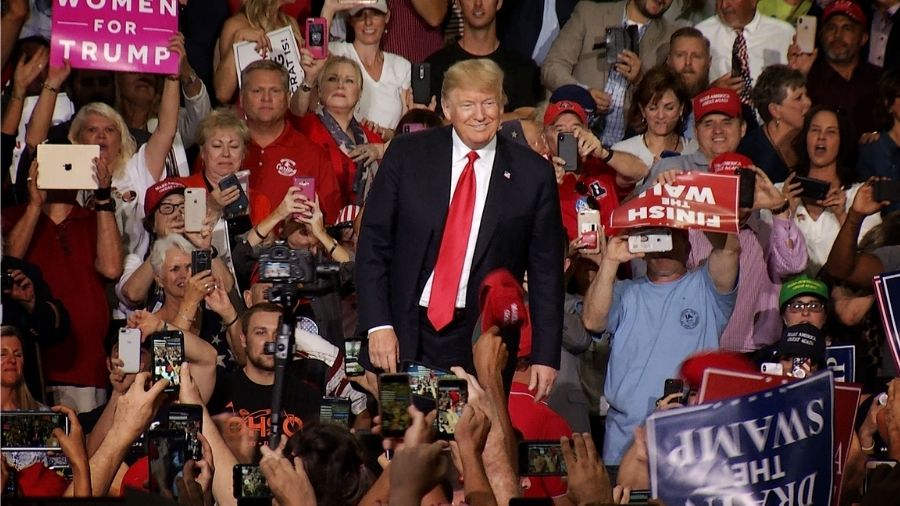 Trump will address the rally at the Country Thunder music festival grounds in Florence, Arizona.
Trump's rally at the Country Thunder Festival Grounds in Florence will take place nine days after he was set to hold a news conference at his Mar-a-Lago resort in Florida on January 6—the first anniversary of the insurrection by his supporters at the Capitol.
The updated timeline for the event is as follows:
2:00 PM- Doors Open

3:00 PM- Live Stream of Iowa Hawkeyes vs. Penn State

4:30 PM- Program begins with Pre-Program Remarks

7:00 PM- 45th President Donald J. Trump Delivers Remarks
Tickets are now available for sale
Tickets to the Save America rally are now available for sale. Available on a first-come-first-serve basis, ticket reservations are limited to two tickets per mobile number. You can book your tickets right now by clicking here.
Steps to book tickets to Save America rally
Dignitaries who will be in attendance at the Save America rally, 2022 
One of several Republican candidates for governor in Arizona, Kari Lake, announced her attendance for the upcoming rally on Twitter. The former president endorsed her in late September. 
Lake's official declaration of attendance on Twitter reads as follows:
"President Trump is coming to Florence, Arizona, on Jan 15 for a Rally. 
There's a state prison in Florence…
LIKE if you think the 2020 Arizona elections were Corrupt."
'There will be a lot of great speakers' –Lindell.
Mike Lindell confirmed that he would be in attendance at the event, saying, "There's a lot of great speakers. They were crammed in," Lindell was quoted saying. "They said there's gonna be 30,000 people. I say there's gonna be 60 to 70,000. It's gonna be huge."
The special guest speakers who are slated to take the stage in this event are as follows:
Secretary Mike Naig, Iowa Secretary of Agriculture

Representative Mariannette Miller-Meeks, United States Representative from Iowa's 2nd Congressional District

Representative Ashley Hinson, United States Representative from Iowa's 1st Congressional District

The Honorable Matt Whitaker, Former Acting Attorney General of the United States

Chairman Jeff Kaufmann, Chairman of the Republican Party of Iowa

Senator Chuck Grassley, United States Senator from Iowa

Governor Kim Reynolds, Governor of Iowa
Mike Lindell slated to be Save America  rally's 'pre-show hype man.'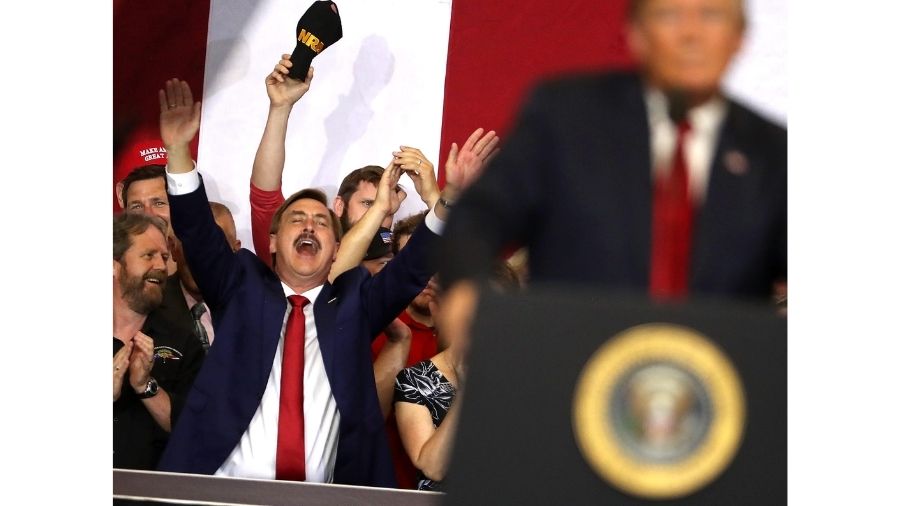 "I will be speaking in the pre-rally," Lindell said. During the Wednesday evening edition of "The Lindell Report," Lindell announced a nightly broadcast on his website, Frank Speech. 
Speaking to Insider on Wednesday night, Lindell said he was initially planning to get tickets to the Trump rally like "everyone else," but decided to approach Trump's team to see if he could get on stage to say a few words and give a "short message of hope."
Insider has reached out to Trump's team to confirm that Lindell will be speaking at the January 15 event. 
Lindell's speech will probably be a message of hope.'
"Most of my speeches are, you know, evangelical. I'm gonna speak out and probably give people a message of hope. I expect a huge, huge crowd," Lindell said. 
Lindell added that he had approached the Trump team and asked for a slot to give a speech.  
"I'm speaking at an event (in Arizona) the day before, so it lined up pretty well. I asked his event team if there's a possibility for a few minutes to speak, and they let me know this week that I have a few minutes," Lindell said.
"I've been to probably 30, 40 rallies," Lindell added. "Usually, I just go there and take pictures, meet people, and talk to the media." 
The pillow executive added that he wasn't sure what he would say at the rally because he "doesn't plan anything."  
Twitter hype surrounding the event
In support of the Republican propaganda, Twitterati is brimming over with enthusiasm regarding the event, whereas leftists are busy drawing attention away from the rally. Leftists criticize Trump because of the canceled press release on the anniversary of the Capitol attack, citing the move as a classic case of a guilty conscience needing no accuser. 
Dr. Carol M. Swain tweeted, "Brit Hume is attacking #Trump for lying about the election and blaming him for January 6th. I find it offensive.  #Foxnews #BritHume"
Andy Ostroy tweeted, "It started with the Little Lie and ended with the Big Lie… #Trump."
This string of tweets, which feature many others, is nothing but a diversion tactic to divert public attention from the hype surrounding the Save America rally in Arizona.
Arizona was the locus of 'the big lie' propaganda of 2020
Trump and his supporters have considered Arizona a key focal point of the "big lie" narrative being pushed by Republicans that the 2020 election was rigged in favor of President Joe Biden.
For weeks, the state's most populous region, Maricopa County, was the subject of an audit by conspiracy theorists as part of attempts to overturn the election results in favor of Trump due to false claims of voter fraud.
In September, the audit found that Biden still won the state of Arizona by roughly 10,500 votes, but Trump had received fewer votes than the original count.  
Trump's rally to coincide with a rally by Martin Luther King's family
Trump's rally is not the only political action Arizona will see that Saturday. Arizona will also host another rally on Jan. 15, which will ensure that the vote is accessible to all eligible participants by Martin Luther King's family.
The date marks what would have been Martin Luther King Jr.'s 93rd birthday, and Martin Luther King III, the son of the slain civil rights leader, is coming to Phoenix with members of his immediate family to rally Congress to pass national voting standards. 
Trump's last visit to Arizona was melancholic.
A melancholic two-hour rally hosted by Turning Point Action in Phoenix comprised Trump's last visit to Arizona on July 24. He reiterated his false claim that he lost the Grand Canyon State to Joe Biden due to massive voting fraud. He came to the state seven times in 2020 before the election.
Also read:
Trump Rally in Arizona- Location, Schedule, Tickets and more

Subscribe to Email Updates :