Tickets for Trump Nevada Rally – Former President Donald Trump is returning to Nevada for a general election campaign rally next weekend to support Republican candidates Adam Laxalt for U.S. Senate and Joe Lombardo for governor.
Don't Miss Trump Nevada Rally Live Stream. Enter your EMail Below, We will Send you Live Stream Article on Your Inbox.
Register Tickets for Trump Nevada Rally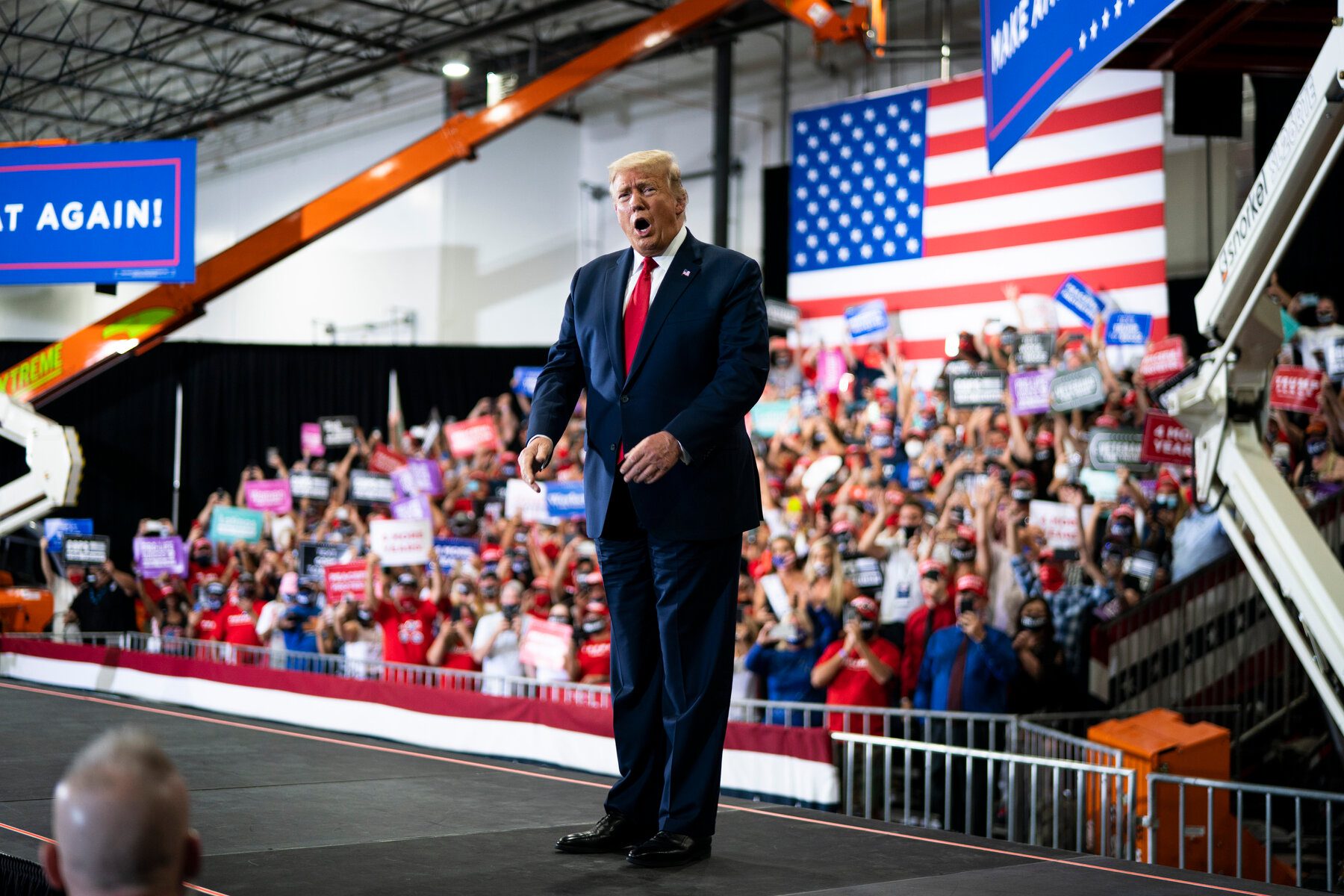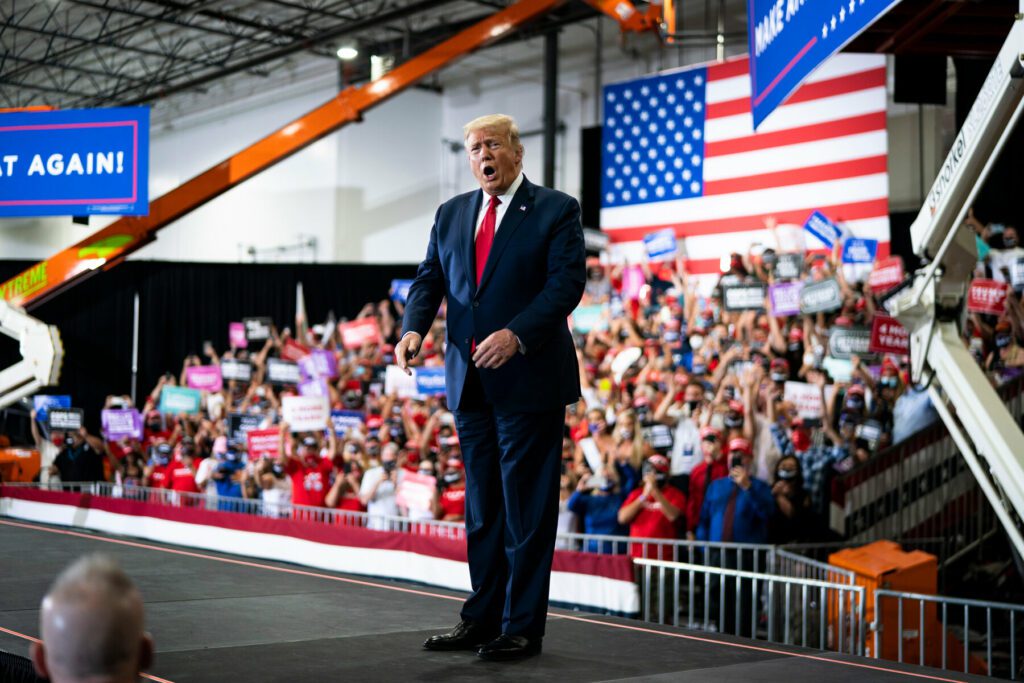 You can book your tickets for Trump Nevada Rally at www.donaldjtrump.com/events.

However, remember that each phone number can only buy two tickets; admission is not guaranteed, and seating is on a first-come, first-served basis, regardless of whether or not you have a ticket.
Steps to Book Tickets for Trump Save America Rally in Minden, Nevada
You can follow these simple steps to book tickets for Trump Nevada Rally –
Visit the Trump official website:www.donaldjtrump.com/events.
Choose your city and state in the upcoming rallies section and click on get tickets.
Provide your name and email address in the next window.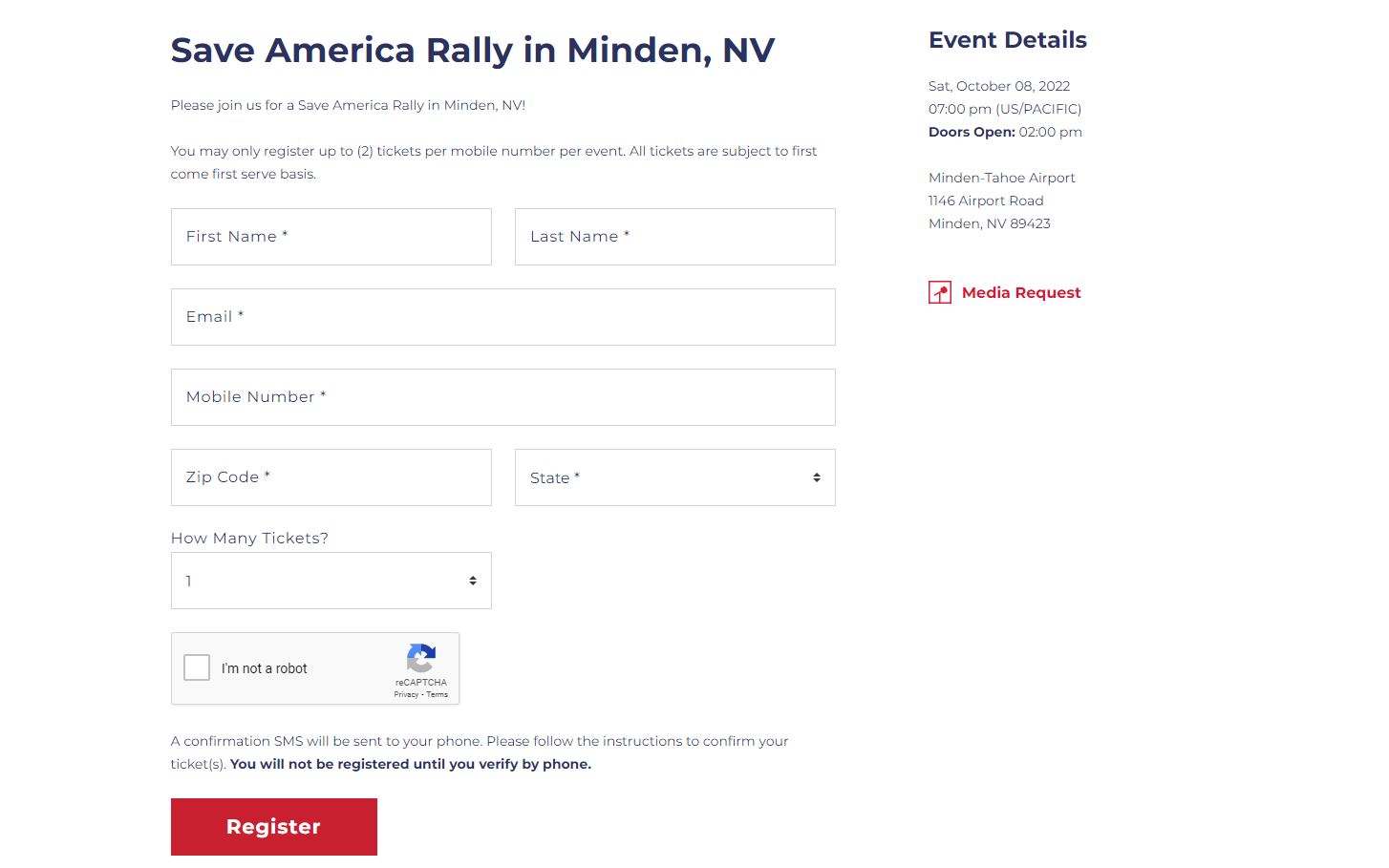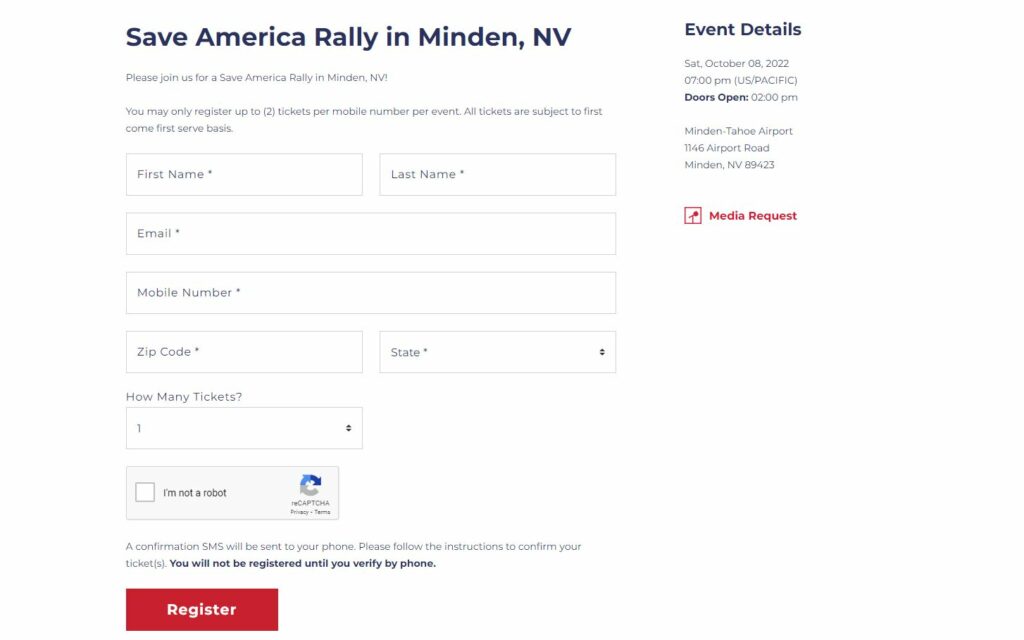 Specify your city and state.
Enter the number of tickets you wish to buy. Please note that registering for more than two tickets with the same phone number is not permitted.
Click on register.
The ticket purchase confirmation will be sent to your phone as a text message.
Trump Minden Rally Schedule, Timing, & Parking
Donald Trump's Save America PAC has announced that they will have a rally in Minden, Nevada, on Saturday, October 8.
Trump's event begins at 7:00 pm at the Minden-Tahoe Airport. PT.
Venue:
Minden-Tahoe Airport
1146 Airport Road
Minden, NV 89423
TimeLine of the event –
Parking Lots, Vendor Row, and Registration counters will open at 8:00 am, but the Attendees can enter the rally only after 2:00 pm.
Guest speakers are set to give their speech starting at 4:00 pm, after which former President of the United States Donald Trump will have the floor at 7:00 pm.
Agenda of Trump Nevada Rally
Due to the impending midterm elections, Trump has recently increased his political activity to support his endorsed politicians. Trump's campaign presence helps the contenders whip up Republican supporters.
Lombardo and Laxalt are in a statistical dead heat with Democratic general election opponents Governor Steve Sisolak and Senator Catherine Cortez Masto (D-NV), according to recent polling, and Trump will be seen supporting Laxalt, Lombardo, and "the full Nevada Trump ticket," at the Minden-Tahoe Airport on October 8, as per the Friday notice by PAC.
Lombardo, the Republican candidate for governor of Nevada, tried to distance himself and Trump in a recent debate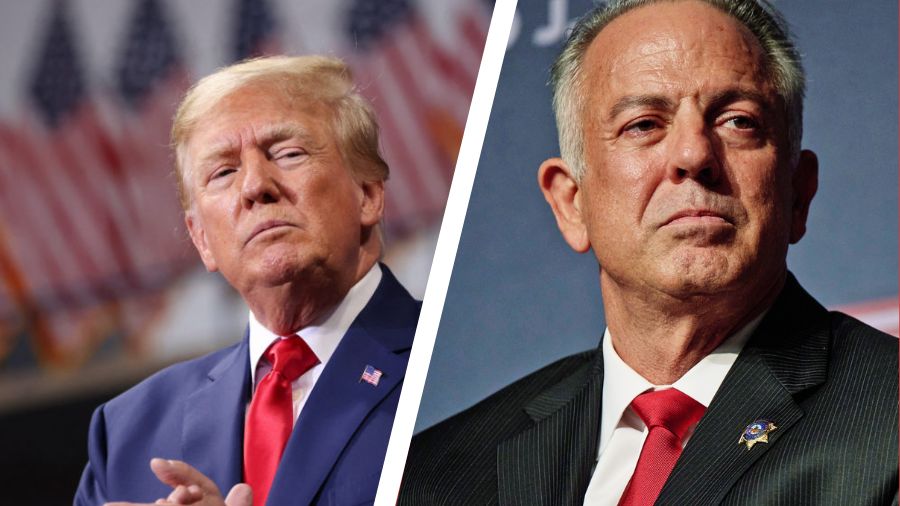 Republican contender Joe Lombardo recently made comments that he distanced himself politically from Trump. Lombardo, who Trump supported, has claimed he does not believe there was any fraud in Nevada's 2020 election and that Joe Biden was properly elected president.
In a generally cordial debate with Democratic Governor Steve Sisolak in Las Vegas, he agreed with the democrats that the 2020 election was not stolen. When moderator Jon Ralston asked Lombardo if he agreed with former President Donald Trump's false claims that the last presidential election in Nevada was rigged, Lombardo said that he does not think that, and when asked if he thought Trump was a great president, he said he wouldn't use that adjective.
Lombardo thinks Trump was a good president and that his programs were helpful to the country, but he is troubled by Trump's claims of election fraud in 2020.

Subscribe to Email Updates :