Nevada Democratic Sen. Catherine Cortez Masto is expected to be challenged by Republican Adam Laxalt in November. It is expected that Laxalt will win the GOP primary over his opponent Sam Brown with support from the top Republican leadership, including the endorsement of Donald Trump.
Who exactly is Adam Laxalt?
Adam Paul Laxalt is an American advocate and politician born on August 31, 1978, in Reno, Nevada. He was Nevada's 33rd Attorney General and a Republican.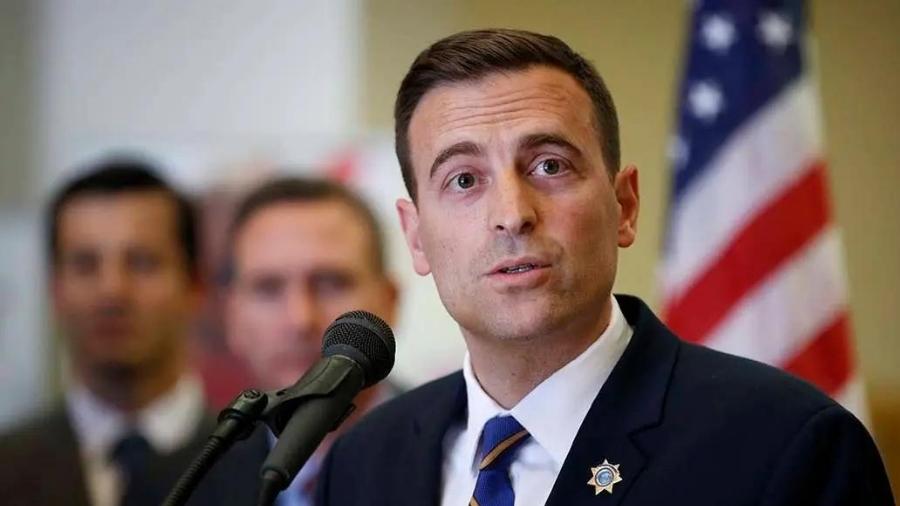 Laxalt is the son of Pete Domenici, a Senator of New Mexico, and the grandchild of Nevada Governor and Senator Paul Laxalt.
His mother raised Laxalt as a single parent. Laxalt's parents only publicly acknowledged his paternity in 2013. Domenici admitted at the time that Laxalt resulted from an extramarital affair.
In 1997, Laxalt was convicted of driving under the influence. Laxalt has admitted to having an alcohol addiction in his teens. He underwent therapy at the Hazelden Foundation and claims he has been sober since he was 19. Laxalt is married to Jaime Laxalt, with whom he has two children.
Adam Laxalt Education 
He attended Tulane University after graduating from St. Stephens and St. Agnes School in Alexandria, Virginia. After two years at Tulane University, he transferred to Georgetown University, where he received magna cum laude. He received his Doctor of Jurisprudence degree from the Georgetown University Law Center in 2005.
Adam Laxalt's Career 
Laxalt began her career working for John R. Bolton, then Secretary of State for Arms Control and International Security Affairs, before joining the office of Virginia Senator John Warner.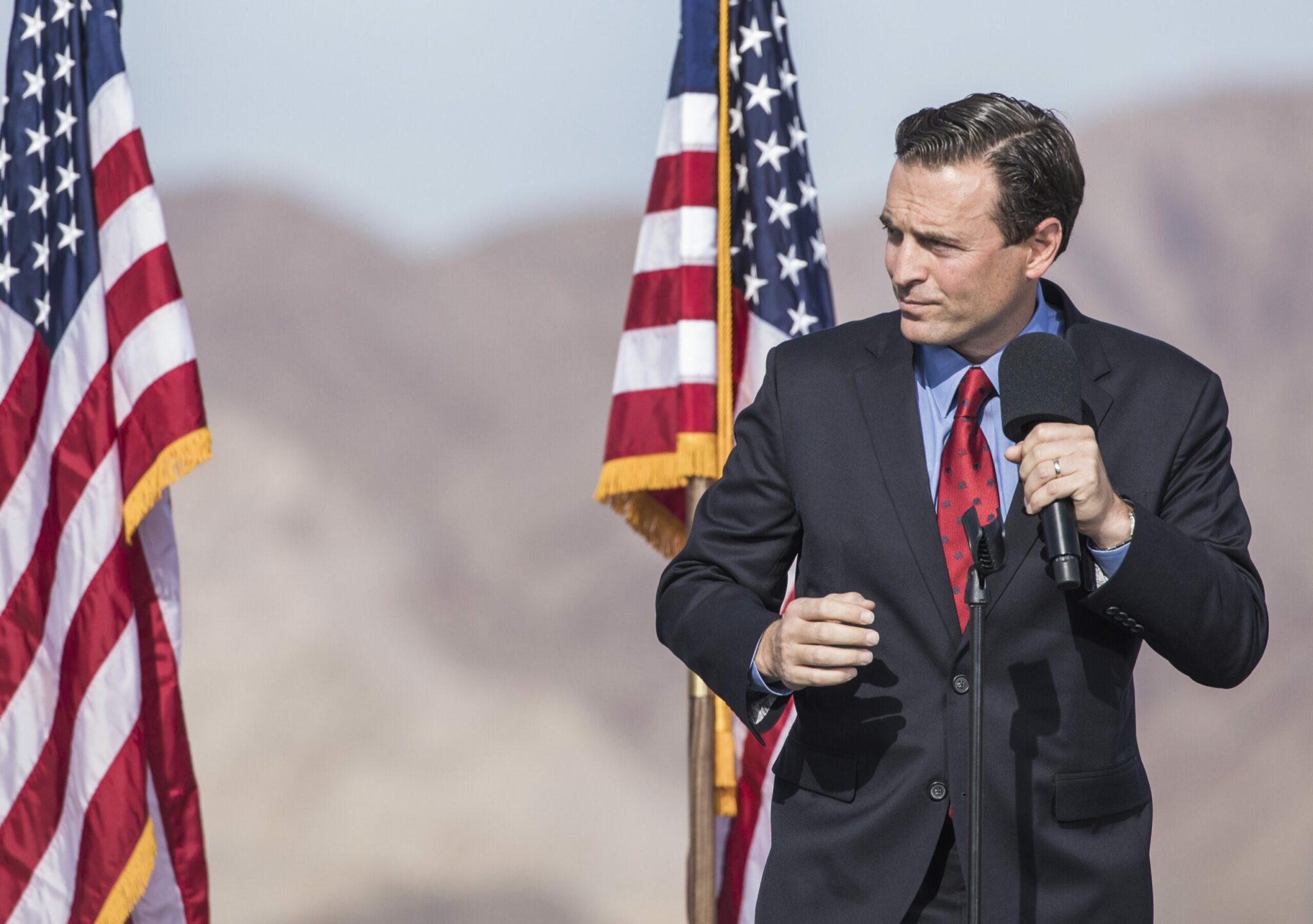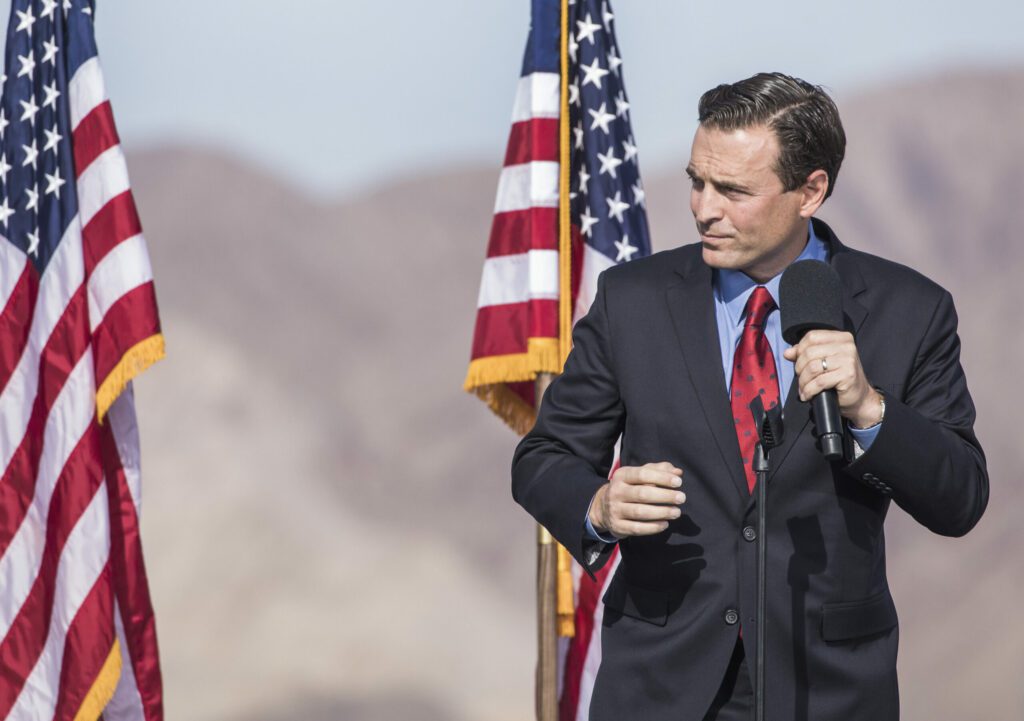 Laxalt served for the legal firm Lewis Roca Rothgerber Christie in its Reno office until 2014 after leaving Washington, when he went to concentrate on his Attorney General campaign.
Adam Laxalt Military service
Laxalt served in the US Navy's Judge Advocate General's Corps for five years. He has performed at the Sigonella Naval Air Station in Italy and Iraq. He also worked as an assistant law professor at the Naval Academy in the United States. 
From 2005 to 2010, he worked as a private practice attorney and a Navy Judge Advocate General's Corps member.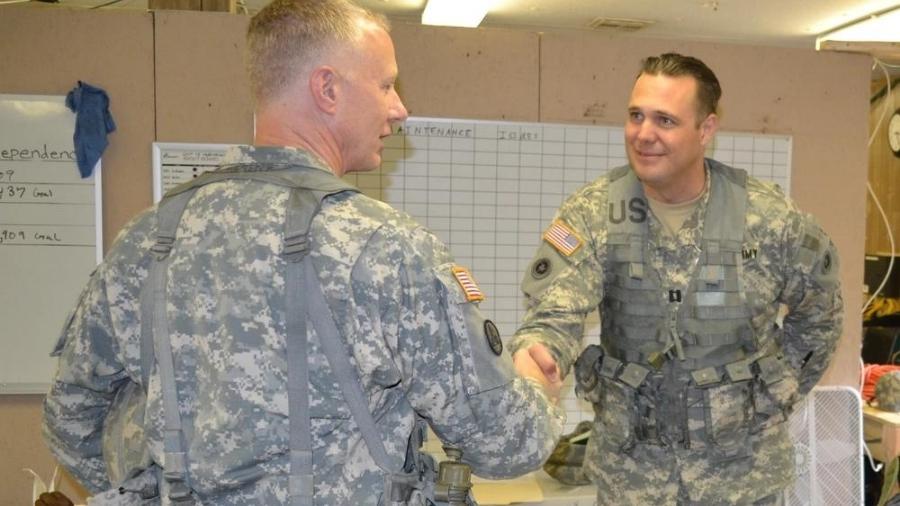 After being elected in 2014, Laxalt served as Nevada's attorney general for one term, from 2015 to 2019. In this capacity, he has submitted legal briefs supporting abortion restrictions, challenging federal environmental protection regulations, opposing specific gun regulations, and opposing state investigations into ExxonMobil's role in climate change.
In January 2014, he declared his candidacy. Laxalt defeated Democratic candidate Ross Miller after a complex and costly campaign. During the campaign, Laxalt stated his opposition to same-sex marriage; in 2010, he openly opposed LGBT people while operating in the military.
He ran unsuccessfully for governor of Nevada in 2018, losing to Democrat Steve Sisolak. Laxalt co-hosted Donald Trump's failed 2020 abortive re-election campaign in Nevada. After Trump fell the 2020 election and declined to budge, Trump and Laxalter made false allegations of massive voter fraud in Nevada to overturn the election result. He is the Republican candidate for Nevada's 2022 United States Senate election.
Donald Trump's 2020 Re-election Campaign 
Laxalt was the co-chairman of Donald Trump's 2020 re-election campaign in Nevada. Before Election Day, Laxalt was unsuccessful in preventing Nevada from counting the county's first ballot from Clark County, Nevada (the state's most populous, Democratic-leaning county, including Las Vegas ).
Laxalt claims Nevada without evidence. After Trump lost Nevada to Joe Biden, there was widespread election fraud and attempts to nullify the election results. Laxalt and other Trump campaign officials have not provided any information to support the allegations of fraud.
Adam Laxalt's Net Worth
Adam Laxalt is one of the wealthiest and most famous lawyers. According to Wikipedia, Forbes, and Business Insider, Adam Laxalt's net worth is approximately $1.5 million.
Who is Adam Laxalt running against?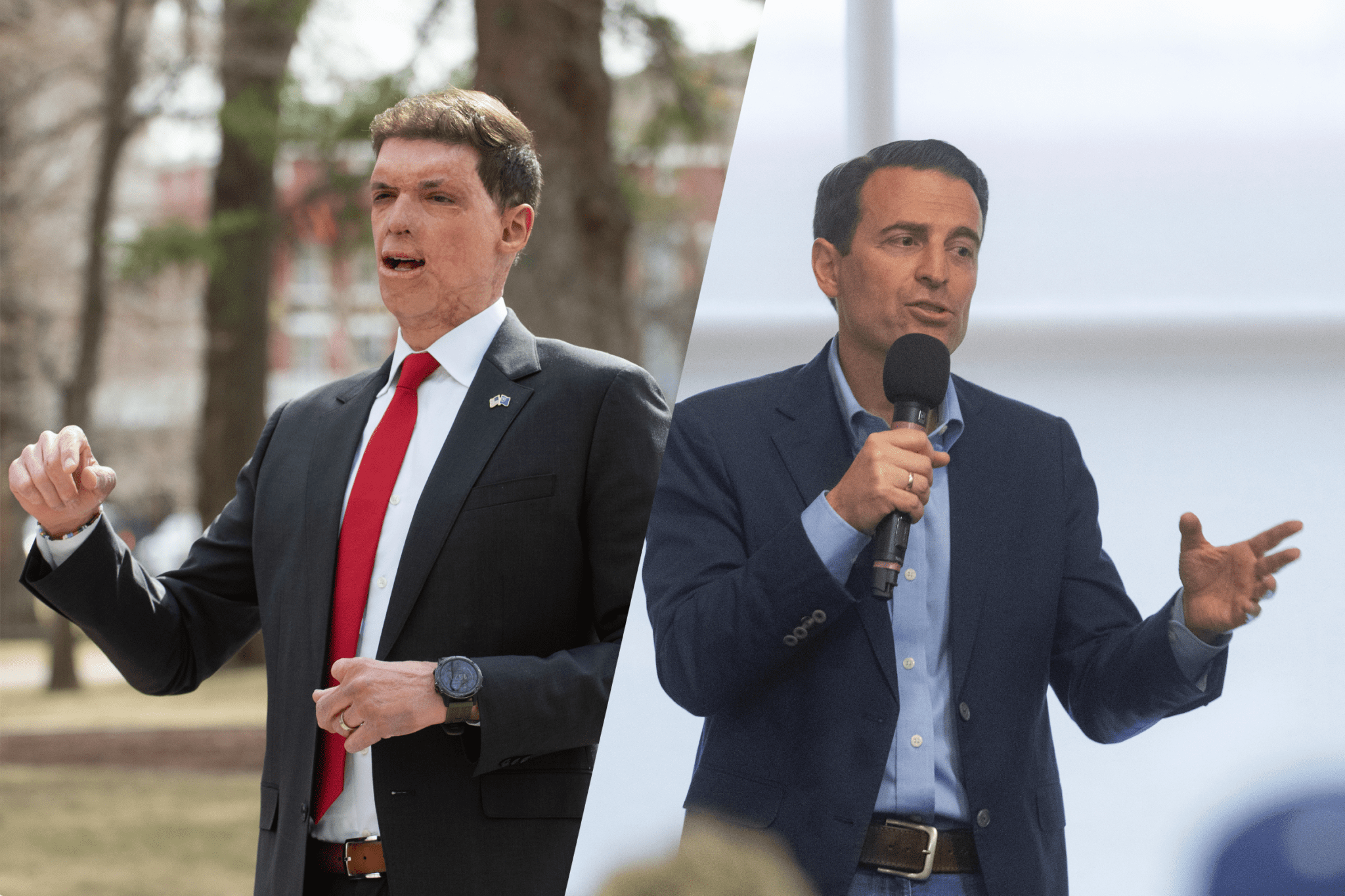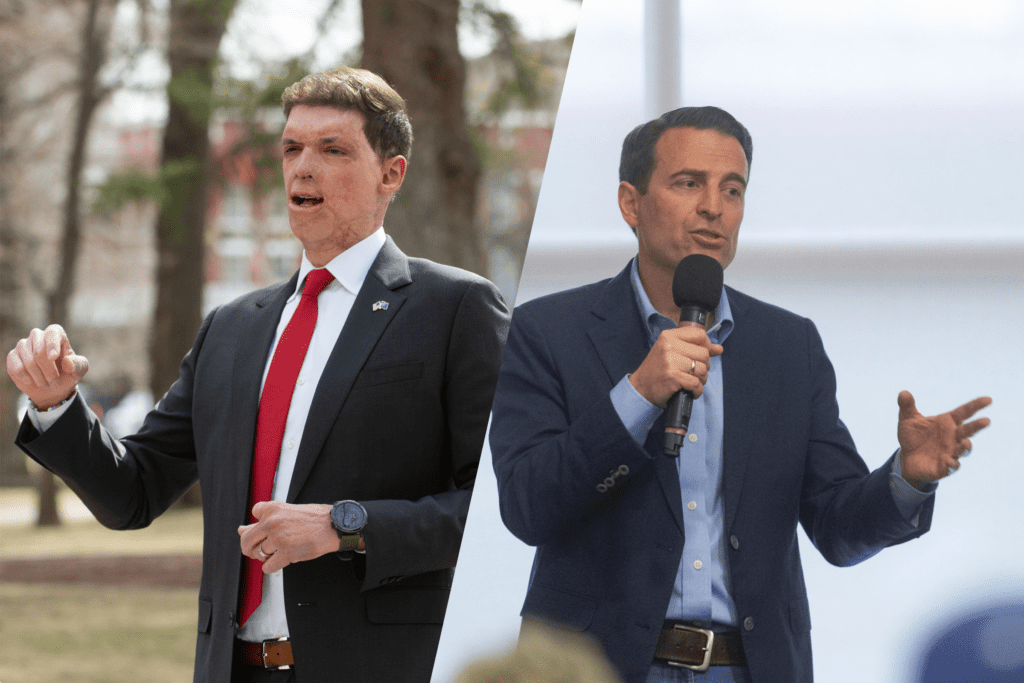 In August 2021, Laxalt declared his candidacy for the 2022 US senate election in Nevada, contesting incumbent Democrat Catherine Cortez Masto. His opponent Sam Brown for the GOP primary.
He announced his candidacy through a video focusing on the "culture war" in which he said: "The radical left, rich elites, woke corporation, academia and the media were 'taking control of America'." The campaign is seen as among the most competitive Senate races in 2022. Laxalt secured the Republican primary in June 2022. 
Also, Read | Top 10 Presidential International Trips by Donald Trump
Adam Laxalt Polls
Former Nevada Attorney General Adam Laxalt, a Republican, aims to unseat Democratic Senator Catherine Cortez Masto to turn her seat red in November. Recent polls showed a potentially close race.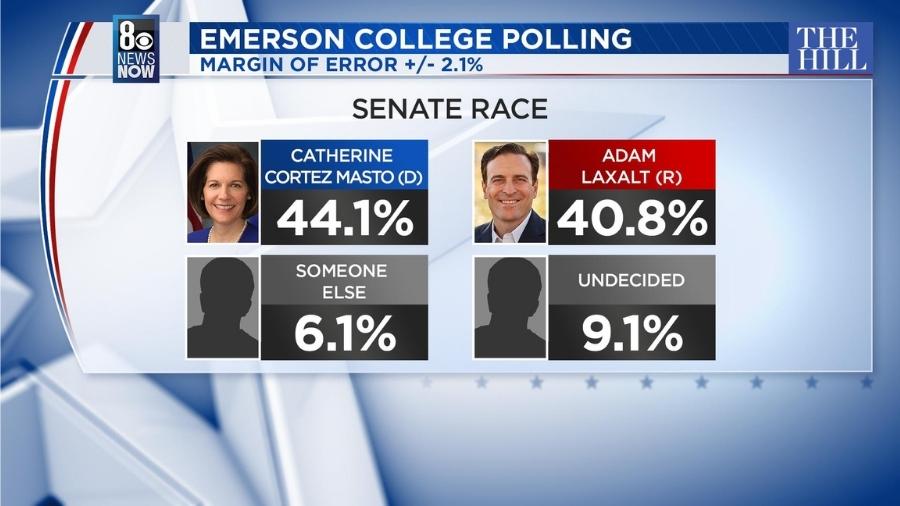 Laxalt, supported by former President Donald Trump, won the GOP primary with well over 50 percent of the vote. In the meantime, Cortez Masto beat her Democratic opponents with about 90 percent support. Recent polls proposed the incumbent has an edge in the race, but Nevada has been inclining toward the GOP, giving Republicans hope of winning the seat in November's midterm race.
In the Nevada Senate race, polling and news analysis site 538 has Cortez Masto leading by 4.3 percent, according to the average of recent polls. About 43.4% of Nevada voters support Democrats, compared with 39.1% who endorse Laxalt. FiveThirtyEight also rated Nevada as 2.5 points of support for Republicans compared to other states. 
However, the latest polls in Nevada showed Cortez Masto leading the Trump-endorsed contestant by a double-digit margin. The survey was carried on from May 17-27 by the University of Nevada in Reno. Democrats led Laxalt by 21 points. Cortez Masto had the support of 48% of respondents, against 27% of the Republican candidate.
The poll surveyed 1,048 Nevadans.

Subscribe to Email Updates :