Ever since the elections, the Donald Trump campaign has filed a number of lawsuits challenging multiple states. These lawsuits were filed for challenging the vote count, vote certification process, and general election processes in states like Michigan, Arizona, Pennsylvania, Nevada, and Wisconsin. The number of lawsuits file has reportedly reached at least 86. Trump, his lawyers as well as follower took a strong stance claiming that there was widespread fraud and systemic failure when it came to the subject of elections.
The Lawsuit
The right-leaning conservative group called the Election Integrity filed a lawsuit against the Election Commission of the City of Detroit on the 4th of November 2020. It was lodged in the Third Judicial Circuit of Michigan. The plaintiffs asked for a motion of 'Injunctive relief' so that the poll workers would stop 'curing' the absentee ballots.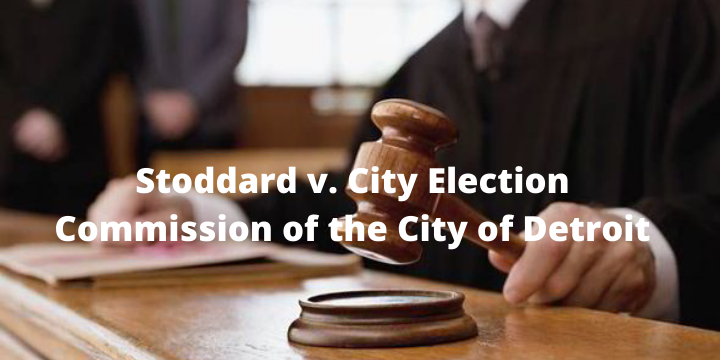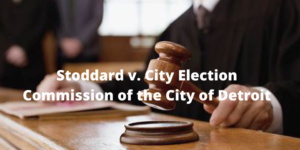 Important Terms
Injunctive relief is a step taken by one side of the lawsuit to stop their opponents from doing certain things or to act in a certain manner which is mandated by law. It is a step taken when there is no other option left and actions on the opponent's side could cause irreparable damage. Curing is the term used when inaccuracies in a mailed ballot vote are changed so that to vote is not counted as invalid. Even small mistakes in signatures or spelling can lead the vote to not being counted. Curing is a process by which the many groups attached to the process can help voters correct their mistake.
Must read article – Joe Seales and the Journey of the Right Side Broadcasting Network
The Verdict
The presiding judge, Timothy Kenny refused the motion of Injunctive relief of 6th November. He mentioned that the plaintiffs did not bring forth any concrete evidence or eyewitnesses to substantiate their claims of fraudulent acts on the part of the defendant. He said that on the basis of the fact that the plaintiffs do not have a strong case, it did not warrant any cause of action on the court's behalf. The judge also said that the plaintiff's accounts were not credible. The case was soon dismissed after that.
Post the case, The Michigan State Attorney General also remarked that Michigan has "always been committed to a fair, transparent, and secure election that ensures every legal vote is counted". The Department of Homeland Security has also said that the 2020 elections were the most secure and unbiased elections in the History of America.
Conclusion
We hope you found this article informative and helpful. We are going to continue our coverage of the various lawsuits and claims filed by the Trump Campaign on our channel. To keep in touch with our continued coverage of the issues, make sure you tune into our channel. We will continue providing you with any and every update that we get about these cases. Also, we write articles about sports, entertainment, technology, politics, and everything in between on our website every day!

Subscribe to Email Updates :