Are you allowed to swim in Lake Michigan? Is it safe?
These are some of the questions that come into our heads when thinking about swimming in Lake Michigan. After all, it is one of the five great lakes in North America. If questions like these are bothering you, you have landed on the right webpage.
In this article, we are going to cover all the things about swimming in Lake Michigan. So, without any further ado, let's get started
Can you swim in Lake Michigan – Full Guide
Lake Michigan is one of the second-largest lakes in volume and is considered one of the five Great Lakes that are situated in North America. It is also notable that Lake Michigan is also one of the largest lakes in the world.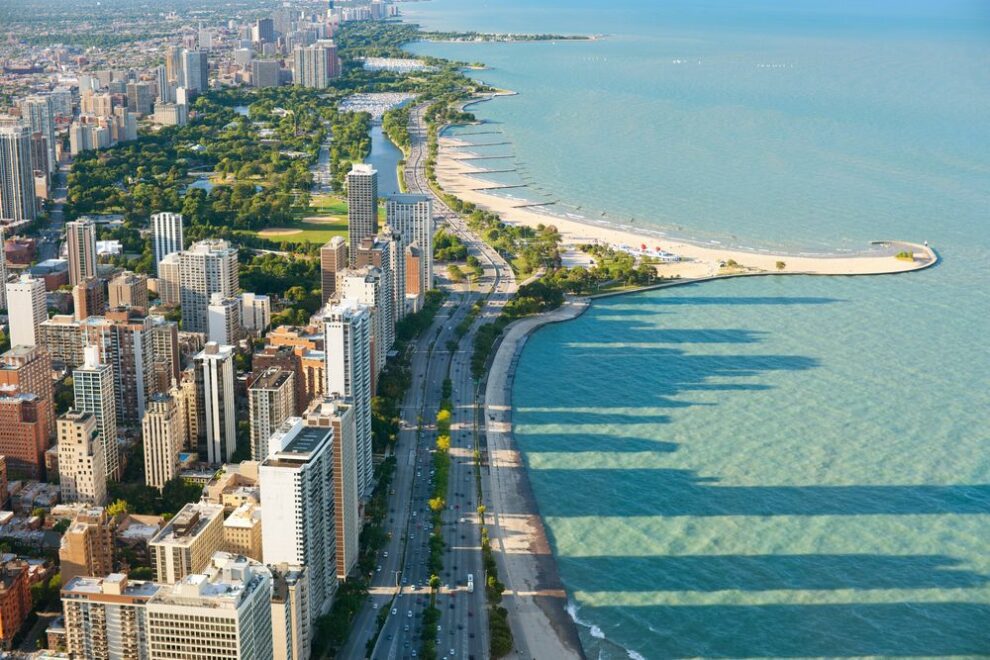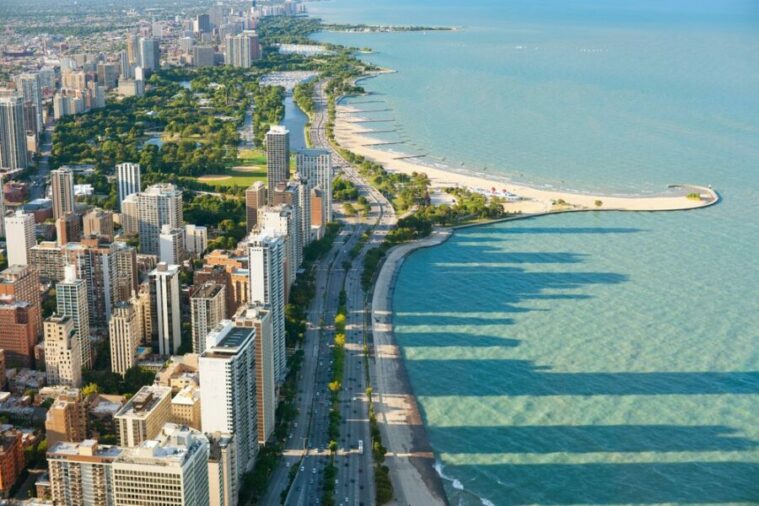 The good thing about Lake Michigan is that you can swim here without any permission but is that enough? I don't think so, as there are a lot of things such as precautionary measures, best swimming locations, and more that you need to know before going to swim. Don't worry, here we have covered all of those questions and other things –
Lake Michigan Swimming Records
If you wish to swim in Lake Michigan, you must keep in mind that the beaches surrounding the lake are open from 11 in the morning to 7 in the evening. Besides that, you must also keep in mind that it is only allowed to swim in the lake during the beach season, not in any other seasons.
There have been multiple records made by people while swimming in the lake. Let's take a look at what these records are –
The first person who successfully swam across the lake was Ted Erikson. He completed this feat in a span of 36 hours in the year 1961.

Later in 1998, Jim Dreyer became the first person to swim in a mid-lake. He achieved this by swimming from Wisconsin to Michigan.
Another swimming record was achieved in 2020 when a team of six swimmers took on a relay swimming task. The team of six men swam across Lake Michigan and finished the swim in 21 hours.
Best Places To Swim in Lake Michigan
Lake Michigan spans four states: Wisconsin, Indiana, Illinois, and Michigan. This expanse allows the lake to have multiple beaches and shores. If you plan to swim in Lake Michigan, you can check out these places mentioned below.
Sleeping Bear Dunes National Lakeshore
The park is home to a multitude of inland beaches as well as sand stretches. The most common places are Platte Point beach and Esch Road Beach.
Silver Beach
Silver Beach provides a perfect atmosphere for people who are into fishing or if you are interested in kayaking or paddleboarding.
North Ave Beach
This beach is situated near the urban areas and is usually quite bustling with activity. The beach is also quite popular for beach volleyball. Other than that, you can also use Jet skis and water bikes.
Indiana Dunes State Park
The park has a 15-mile-long sandy beach and about eight beaches in total. The safest and ideal place is West Beach since it has facilities like restrooms, bathhouses, and even a lifeguard is present at all times.
Holland State Park
This park allows for kayaking and paddleboarding and also provides visitors with other water-playing supplies. The park also features a fine sandy beach for its visitors.
Best Time To Swim In Lake Michigan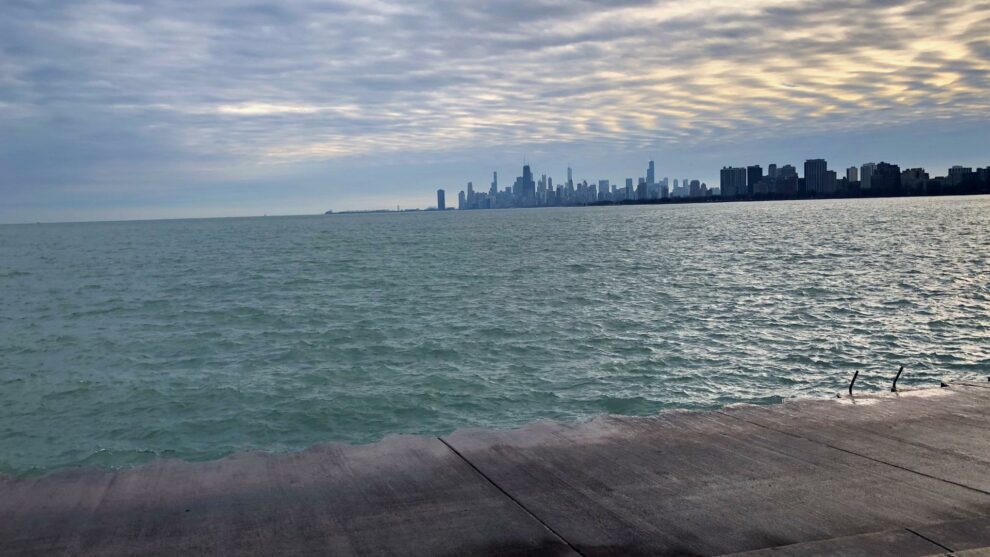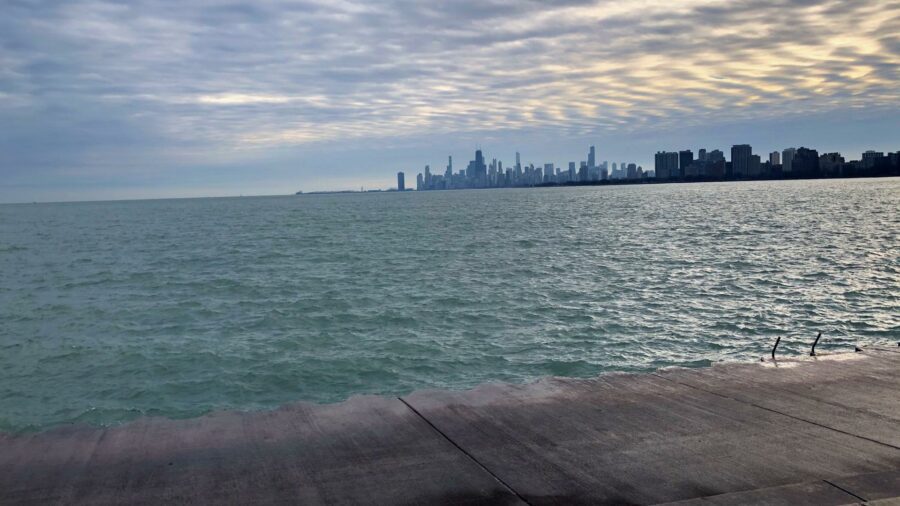 The best time to swim in Lake Michigan is primarily during the summer season. The best time to swim in Lake Michigan is primarily in April, as the waters are warm and not too cold. However, you can also swim in the lake from the months of June to September.
In winter, Lake Michigan becomes very cold, and you feel that you are swimming in Alaska. You can still swim, though; it will get quite risky in winters.
Is It Safe To Swim In Lake Michigan?
Yes, it is safe to swim in Lake Michigan if you keep in mind all the warnings in mind. While swimming in Lake Michigan, you must keep in mind all the preventive measures that are required to swim in the lake. However, it is even safer to swim in Lake Michigan than to swim in the Hudson River.
Why Should You Take Precautionary Measures
There are multiple reasons why you must swim with caution in Lake Michigan. Mentioned below are all the reasons that might be fatal to you if you do not practice caution.
Rip Currents
Lake Michigan is home to deadly currents due to its shape. The orientation of the lake further facilitates these currents. That is why you must not stay to swim in the lake after the allowed time. The authorities have provided proper instructions, and you should also not try to breach the closed beaches.
Presence of bacteria
The beaches surrounding Lake Michigan are primarily loaded with huge amounts of E.Coli bacteria. Even though the presence of the bacteria is not ever-present, usually, the beaches are closed off if there are bacteria in huge amounts on a specific beach.
Reduced Water Quality
Since lake Michigan is not only used for recreational activities, it is pertinent to maintain the water quality in the lake. Water from Lake Michigan is used to supply drinking water, as well as tap water for Chicago.
Risk of Hypothermia
Even though the water in Lake Michigan is somewhat warm in the summers, the water in Lake Michigan is usually freezing all year round. Due to low temperatures, swimmers must not attempt to swim in Lake Michigan during the off-season.
Presence of Parasites
Even though not very huge amounts of parasites are present in the lake, it is always possible that Giardia and Cryptosporidium can be present in the lake waters. These parasites usually enter the water body through fecal matter, and even if the authorities try to keep the lake clean, there are a lot of closed places surrounding the beach that are not monitored at all times.
The Bottom Of Lake Michigan
The bottom of Lake Michigan, or more precisely the deepest part of the lake, is as deep as 900 feet. There have been numerous historical findings by scientists in the depths of the lake. There has been a discovery of a pre-historic species of Elephants on the lakebed. There have also been other discoveries like a stone structure made of rings.
Other notable things at the bottom of lake Michigan include a massive eleven-foot statue of crucified Jesus. The statue is at the bottom of the lake to honor the people who have lost their lives in the lake waters.
Is Lake Michigan Polluted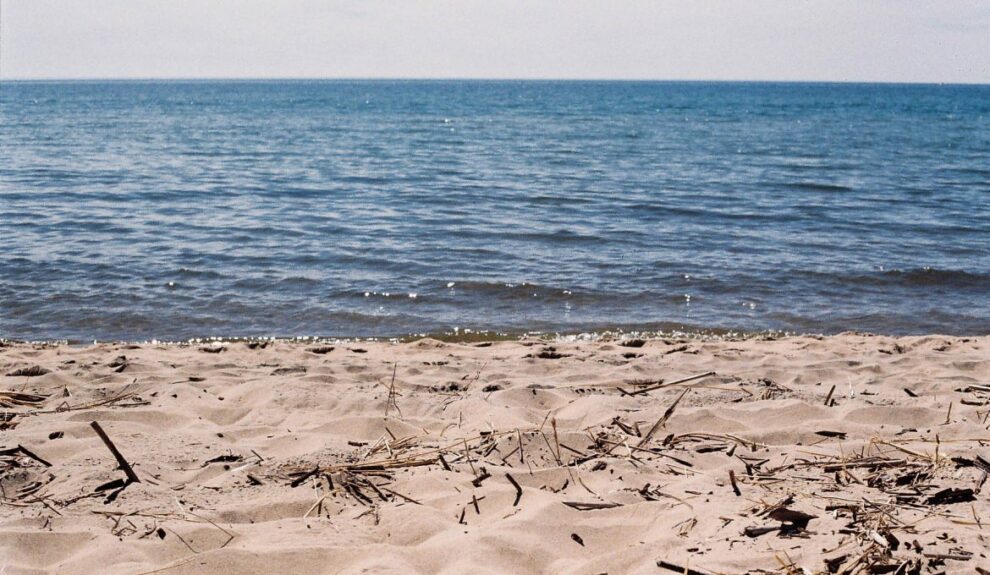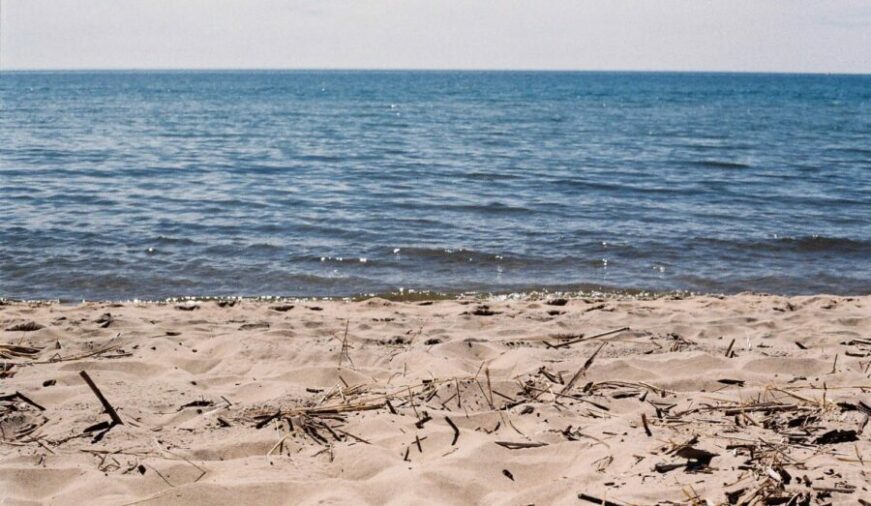 Even if you plan to swim in Lake Michigan, you must keep in mind that the lake is one of the most polluted out of the five Great Lakes. The most prominent factor for the pollution of the lake is the dumping of plastic products in the lake waters. Other than that, there have also been reports about the release of toxic chemicals into the water body by major industries.

Subscribe to Email Updates :