T-Mobile's involvement in the Formula 1 Las Vegas Grand Prix (LVGP) event has reached a new level with its new offerings of enhanced 5G network to ensure reliable connectivity to all attendees and staff of the event.
Here is what you need to learn about the news.
T-Mobile Shifts F1 Grand Prix Role Into Overdrive
America's leading network operator, T-Mobile, has announced its significant presence in Las Vegas, United States, at the Formula 1 Heineken Silver Las Vegas Grand Prix, becoming the exclusive wireless provider for the event.
The company has promised its fans, customers, attendees, and event staff to provide advanced connectivity throughout Las Vegas via a hybrid network from T-Mobile's 5G Advanced Network Solutions (ANS) and T-Mobile Wi-Fi.
Mike Katz, President of Marketing, Strategy, and Products at T-Mobile, has said, "Our leading 5G network sets the stage for an incredible experience for fans, our partners, and the operations team on the ground at the Las Vegas Grand Prix, keeping everyone seamlessly connected for every moment."
"On top of being the network that powers this first-time event, we're putting fans at the center of the action, whether it's through innovative experiences in the app or treating customers to the best views of live entertainment in the T-Mobile Zone," added Katz.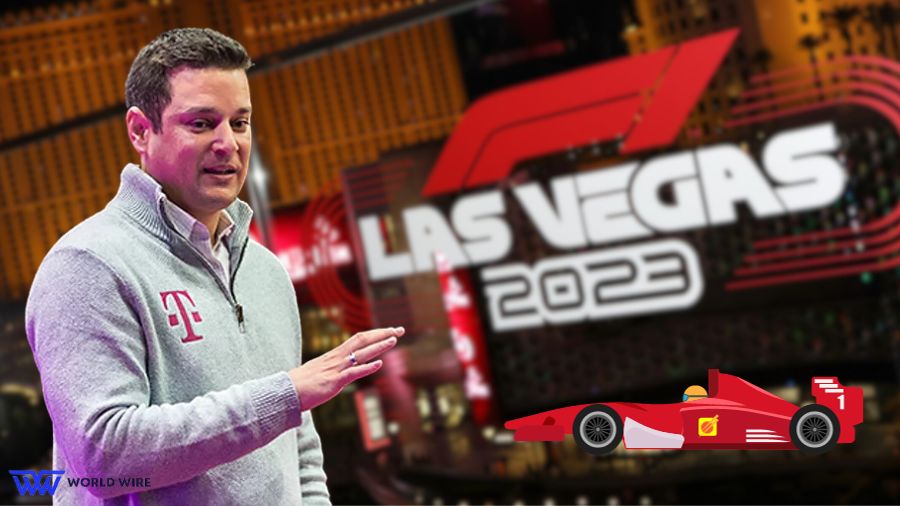 The company has also vowed to provide customers and fans with an interactive driving experience through its F1 Las Vegas app, which features 360-degree high-definition pictures captured by 5G-connected cameras.
T-Mobile has deployed seven cells on wheels (COWs) to cover temporary construction sites for the Las Vegas Grand Prix. It has established four new permanent small cells along the Las Vegas Boulevard track.
In a press release, T-Mobile said it is deploying a 5G Standalone (SA) Network to power many point-of-sale terminals to allow fans to "pick up their refreshments and swag without delay."
The T-Mobile network informed us that it had upgraded two airports, North Las Vegas and Henderson, by establishing 62 permanent macro upgrades in Las Vegas last year. Most of the upgrades are built on Ultra capacity, N41/2.5 GHz.
The company is working with F1 and the Las Vegas Grand Prix to select the best network upgrades and enhancements areas.
T-Mobile's involvement in the Las Vegas Grand Prix event is significant in providing customers with superior network connectivity and experience through innovative 5G applications.
T-Mobile has taken an extraordinary approach in preparation for the Super Bowl, which will be held for the first time in Las Vegas In February.
It has made permanent upgrades in Allegiant Stadium and has deployed permanent small cells in areas outside the stadium for fans to enjoy tailgating.
Signup For Our Newsletter