David Harold McCormick was born on August 17, 1965. He was previously a hedge fund executive and is an American politician now. He served as the CEO of Bridgewater Associates. 
Bridgewater associates is a hedge fund with more than 140 billion dollars in assets. McCormick served as CEO from 2020 to 2022. He served in the Bush administration as Under Secretary of the Treasury for International Affairs. Dave assumed office in August of 2007 and left on January 20th, 2009. 
He was preceded by Timothy D. Adams and succeeded by Lael Brainard. He also had a strong military career in the United States Army from 1987 to 1992. He was a captain in the 82nd airborne division and fought in the Persian Gulf war. 
Early life and education
David McCormick was born and raised in Pittsburgh, Pennsylvania. He attended High School in Bloomsburg. James McCormick, his father, was president of Bloomsburg University and chancellor of the Pennsylvania State System of Higher Education.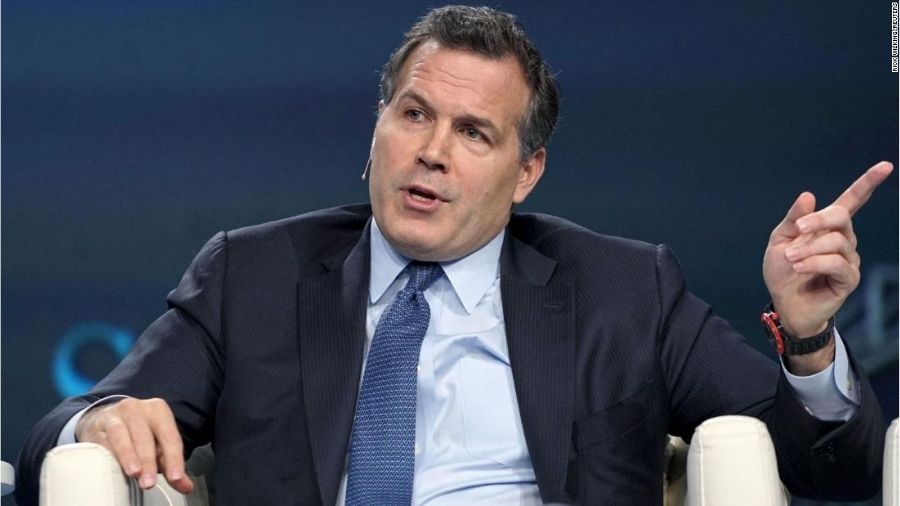 Mccormick graduated from West Point in 1987 with a bachelor of science degree in mechanical engineering. In 1996, he also earned a PhD in international relations from Princeton University's School of public and international affairs. 
He then published a book based on his doctoral thesis called the "Downsized Warrior." The book was about the downsizing of the US army at the end of the cold war. Most recently, in 2021, McCormick received an honorary degree from Dickinson College.  
David McCormick Business career
From 1996 to 1999, McCormick worked as a consultant at McKinsey & Co. In 1999 McCormick joined FreeMarkets. FreeMarkets is a global provider of software and services. 
Later that same year, the company conducted an initial public offering. Mccormick was then promoted to president of the company in 2001 and was named chief executive officer in 2002. He successfully sold FreeMarkets to Ariba in 2004 for approximately $500 million. 
Mccormick later joined Bridgewater Associates in 2009. He became co-CEO in 2017 and was responsible for overseeing the management of the farm. In December of 2019, it was announced that McCormick would become the sole CEO of Bridgewater in 2020. 
This marked the end of a 10-year management transition of the firm. Mccormick had raised 11 billion yuan ($1.3 Billion) for a private fund in China by November 2021. He left Bridgewater on January 3, 2022. 
David McCormick announces the 2022 Senate Campaign.
Now for the most recent news about David McCormick, it was reported in December 2021 that Republicans were recruiting McCormick to run for the open Senate seat in Pennsylvania. The seat was held by retiring Senator Pat Toomey. This resulted from former front-runner Sean Parnell withdrawing from the race amidst accusations of domestic violence from his ex-wife.
Mccormick then confirmed the reporting and announced his candidacy for the Senate on January 13, 2022. He then faced massive backlash and criticism for most recently being a resident of Connecticut and for leading a hedge fund that invested in China.
Super PAC accused McCormick of outsourcing jobs from Pittsburgh to India while McCormick was CEO of FreeMarkets. "As a combat veteran, I watched the Biden Administration's disastrous handling of our withdrawal from Afghanistan and the way he has continued to project weakness to the world. At the same time, in my business career, I've seen wokeness damage our great companies and hurt good people," he said in a 30-second advert promoting his campaign.
"Weakness and wokeness are on the march across all of society. They are threats to our country's future and antithetical to who we are as Pennsylvanians. I am running for Senate to stand up to the movement of weakness," he continued.
David McCormick campaign rally, all information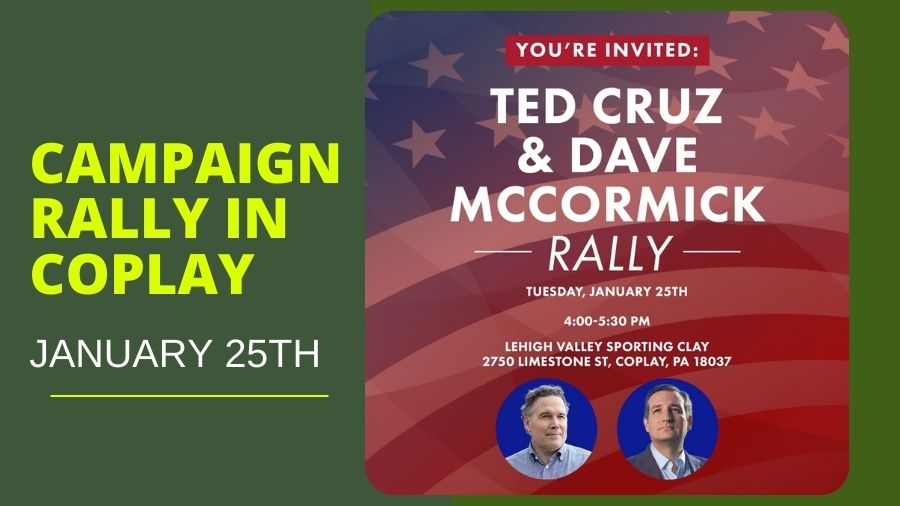 The campaign rally will be held on Tuesday, January 25, 2022, from 4 p.m. to 5:30 p.m. EST. The rally will be held at Lehigh Valley Sporting Clays, 2750 Limestone Street, Coplay, PA 18037.
Speakers at David McCormick campaign rally
The speaker's list is unknown but is suspected to be Christine Toretti, David Urban, Robert Gleason, Jim Schultz, Mike DeVanny. 
David McCormick Personal life
Mccormick married Dina Powell in 2019. Powell was an executive at Goldman Sachs and was deputy national security advisor in the Trump administration. Mccormick and Powell have six children and reside in Connecticut.
Also read:
Signup For Our Newsletter