In this article, we look into the details of how the Temporary Assistance for Needy Families Program TANF functions – examining its purpose and application process. We will also closely examine eligibility requirements and benefits within this initiative.
So, without any further ado, let's get started –
What is the Temporary Assistance Program for Needy Families?
The Temporary Assistance for Needy Families program TANF, established in 1996 under the law Personal Responsibility and Work Opportunity Reconciliation, is a federal government assistance program administered by the United States Department of Health and Human Services. The program's main goal is to promote self-dependency through various services and resources to help Low-income families with children overcome financial challenges.
TANF is a state-administered program, meaning each state has the ability to tailor its program to meet the specific needs of its members while complying with federal guidelines. States receive federal block grants to fund their TANF programs and have the right to set eligibility criteria, benefits, and work requirements.
How to Apply for Temporary Assistance for Needy Families Program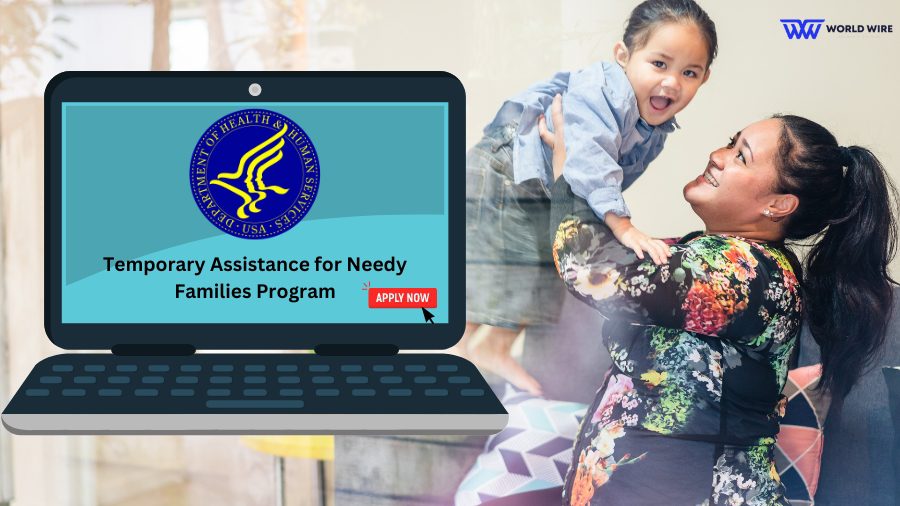 Every state has a different application method for the Temporary Assistance for Needy Families Program TANF, some states may offer an online application, or some may require you to visit the state TANF office.
You can look for the available application method in your state by visiting "https://www.acf.hhs.gov/ofa/map/about/help-families"
The application process usually involves filling out an application and providing necessary documentation, such as proof of income, identification, and family member information.
Applicants may also be required to attend an interview to verify eligibility and assess the availability of support services. The process may vary slightly from state to state.
Once you have submitted your application, the TANF office will review it to determine eligibility.
Once approved, eligible families will start receiving TANF benefits, which are typically provided as cash assistance.
Temporary Assistance for Needy Families Program Eligibility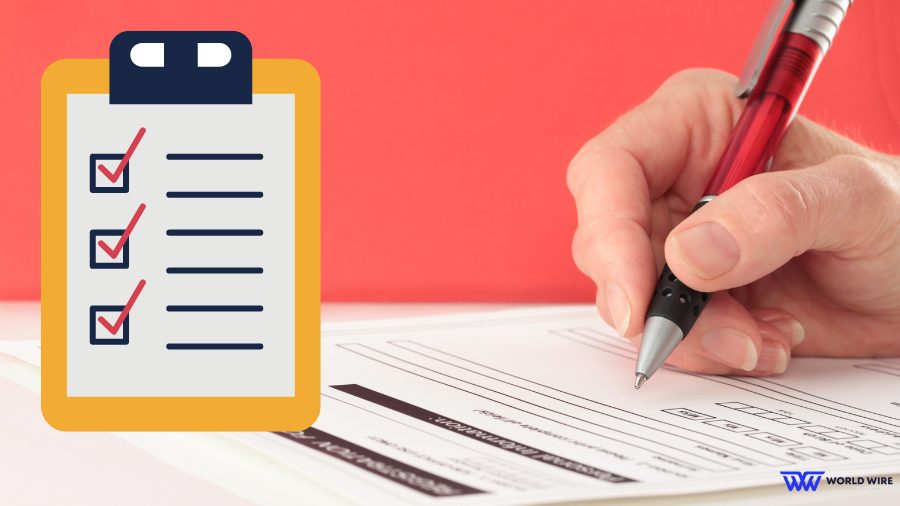 While TANF aims to assist those in need, certain eligibility criteria ensure that the program caters to the most deserving candidates. Biding on federal guidelines, each state determines its own criteria for eligibility. However, certain general eligibility criteria apply nationwide.
To qualify for this benefit program, applicants must be:
Residents of the state in which they are applying,
Be a U.S. citizen or qualifying noncitizen.
Must be unemployed or underemployed, have low or very low income, and asset limits.
The family has dependent children under 18 or younger.
Be pregnant, or have a child under 19 living with you.
If the child is 18 years of age, he or she must be a full-time high school student.
A pregnant woman living with her husband can still receive the benefits even if they have no children in their home.
Additionally, most states require applicants to participate in work-related activities, such as job training or employment, as a condition of receiving TANF benefits. You can visit "https://www.acf.hhs.gov/sites/default/files/documents/opre/work_requirements_0.pdf" to learn more about TANF work requirements.
Note: Factors such as household size, income, and expenses are taken into account during the eligibility determination process. It is important to note that TANF assistance is not an entitlement program, and meeting the eligibility criteria does not guarantee approval or a specific benefit amount.
Temporary Assistance for Needy Families Program Income Limit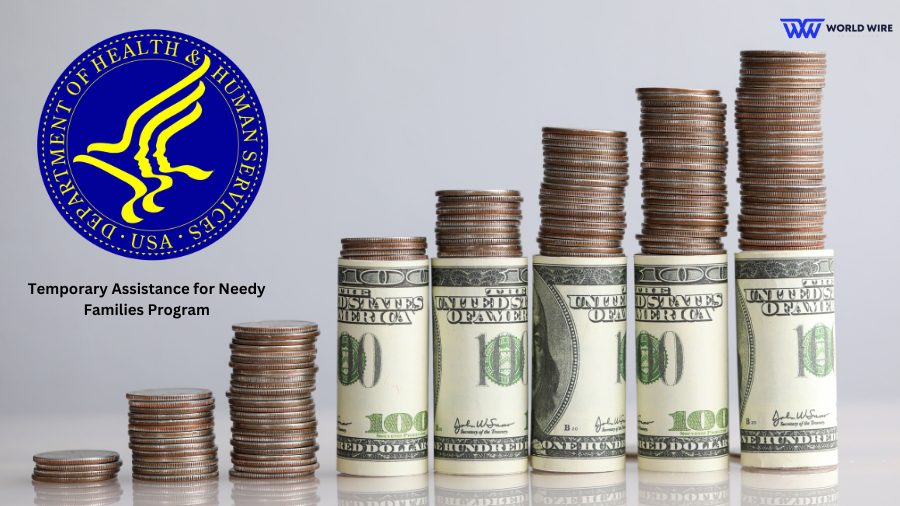 The program sets specific thresholds based on family size and income to determine eligibility for assistance. Usually, the income limit is set according to Federal Poverty Limits.
However, income limit may vary among states and undergoes periodic revisions to accommodate evolving economic landscapes. For example, in Alabama, the income limit is $215 per month for a family of three, whereas in Georgia, it is $784 per month.
Therefore, individuals have to seek advice from their local social services center or visit the TANF state website for more accurate information.
Benefits of TANF Program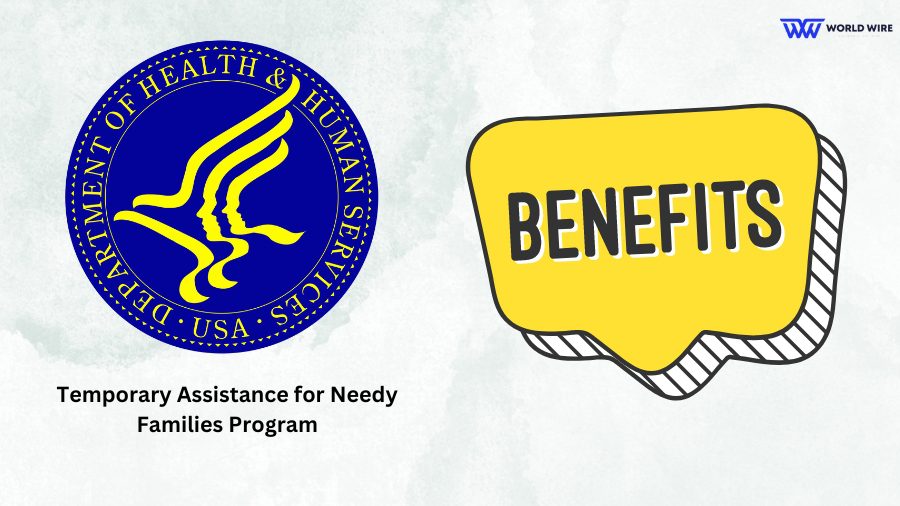 The advantages offered by the Temporary Assistance for Needy Families Program TANF extend far beyond monetary assistance alone. To mention a few, the program offers the following benefits:
Cash Assistance
TANF provides temporary financial assistance to cover basic needs such as food, housing, and clothing. Preventing families from falling into poverty and extreme deprivation.
Job Training and Placement Services
TANF provides Job training and placement services to promote self-sufficiency for low-income families. This may include help with resume writing, job search skills, and interview preparation.
Child Care Assistance
TANF provides child care assistance to help families pay for child care while they are working or participating in training programs.
Health Insurance Coverage
TANF also helps low-income families with children to get health insurance coverage through programs such as Medicaid or the Children's Health Insurance Program (CHIP)s.
In addition, TANF-qualified families can also receive other benefits, such as transportation assistance, help paying bills, and parenting education.
FAQs
Can I apply for TANF if I am already receiving other forms of public assistance?
Yes, eligibility for TANF is not contingent on receiving other public assistance. Each program operates independently, and you may qualify for TANF even if you receive support from other sources.
What happens if my income exceeds the TANF program's income limit?
If your income exceeds the income limit set by TANF, you may no longer qualify for financial assistance. However, consulting with your local TANF office is advisable, as they can provide guidance and information on alternative support services that might be available to you.
How long can I receive Temporary Assistance for Needy Families Program TANF benefits?
The duration of TANF benefits varies by state. Some states may offer you benefits for 24 or 60 months. However, it cannot exceed more than 60 months.
Can I use TANF benefits for any purpose?
TANF benefits are intended to cover basic needs like food, shelter, and clothing for eligible family members. However, each state may have specific rules on fund usage. Review the guidelines your state or local TANF office provided for more information.
Signup For Our Newsletter