Ana Violeta Navarro-Cárdenas is a political strategist and commentator of Nicaraguan-American origin. She can be seen in several news programs and television shows, such as Telemundo, CNN, CNN en Español, ABC News, and CNN.
In addition, she co-hosts the daytime talk show The View, for which she has been nominated for an Emmy Award. She has called her political stance "centrist" and is a Republican Party member.
'The View's Ana Navarro On Univision Cozying Up To Trump
Ana Navarro is unhappy about Univision's decision to shift its strategy around coverage of former President Donald Trump, and she has resorted to social media to express her dissatisfaction.
Acknowledging the Spanish-language network as "a good player in the Latino community," Navarro expressed her concerns regarding the network's recent interview with Trump conducted from his Mar-a-Lago property, which was conducted by Enrique Acevedo, the most popular broadcast news anchor in Mexico.
She declared, "It was a ridiculous interview. It was embarrassing. It was an interview with no pushback." She added, "You would have thunk they were interviewing Barney the dinosaur. It was a love fest,"
Additionally, Navarro reminded the viewers that Trump "played the immigration card" to start his 2016 presidential campaign and that he "made it his habit to insult, target, otherwise Latinos and Latin immigrants."
Trump, in the past, has referred to Mexicans as criminals and rapists and labelled them as s—holes. He made several insulting remarks, one of which was that should he win the presidency, he would erect a wall between the United States and Mexico and would make the Mexican government pay for it.
Navarro expressed, "The interview was a disgrace, journalistic disgrace," She added:
"To see the largest network, the most important network in the Latino community — Univision — giving this man a one-hour platform where there was no push… There was a ton of smiling faces. There were references by Donald Trump during the interview to his friends who were there, from Univision and Univision executives. It's raised a lot of questions. I don't know what the hell is going on in Univision but I do think we need to talk about it. I do think we need to demand transparency and accountability from that very important and crucial network for the Latino community."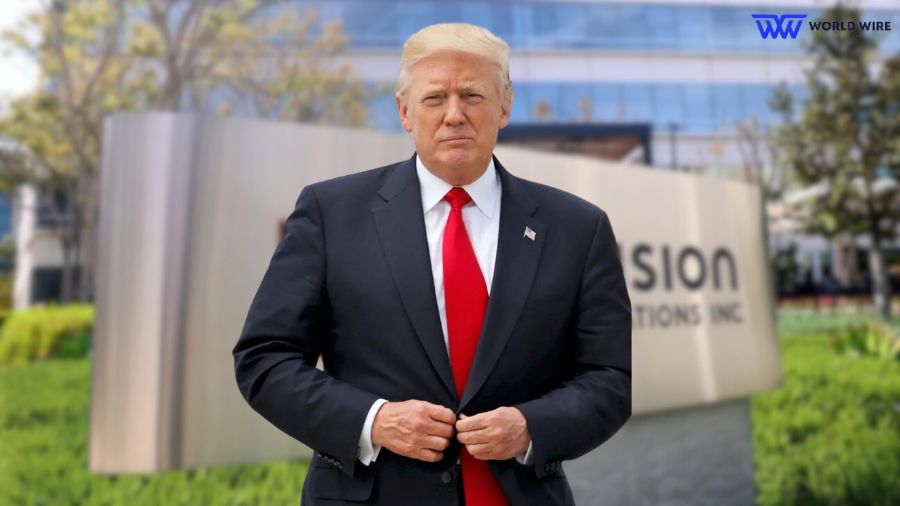 Navarro posted on Instagram that she thinks it's good when politicians from both parties and candidates are trying to win over Latino voters. She continued, "What we can't have, though, is a lack of accountability for those that have come for our community, belittling and insulting us."
Additionally, she points out that since Jorge Ramos was thrown out of a campaign event 2015, Trump has not offered Univision an interview.
Navarro persisted in her attempted criticism. She stated that Acevedo is a good journalist and expressed her confusion over what happened. She said, "It truly makes you wonder if there was some sort of order he was under to act that way."
She also brought up Univision's abrupt cancellation of the Joe Biden advertisements, which raised the question of why a Biden spokesman interview scheduled to air following Trump's interview was called off.
Navarro pointed out, "Then we find out Jared Kushner is involved in all of this and has been having conversations and getting friendly and cozy with the Televisa executives,"
Navarro questions whether TelevisaUnivision is attempting to court Trump in the hopes that, should he win the presidency, he will be able to loosen the regulations prohibiting foreigners from owning a majority share in an American network.
She concluded by saying, "We are very worried about what a shift in ideology led by the folks from Mexican Televisa wanting to warm up to folks in America can mean for U.S. elections. So this is the time to get active,"
Navarro is not the only well-known individual worried about Univision's strategy change. Others, including actor and activist John Leguizamo, have called for a boycott of the network due to how it handled the interview.
Signup For Our Newsletter