Tom Brady Wife and Relationship – The 13-year union of Tom Brady and Gisele Bündchen has ended, as revealed by the couple on Friday through separately uploaded posts on Instagram, claiming they had "amicably" come to a decision.
Both Tom Brady and his wife, Gisele, have huge net worth, and the divorce process between the two seemingly went smoothly as they did not need much from each other.
Who is Tom Brady Wife, Gisele Bündchen?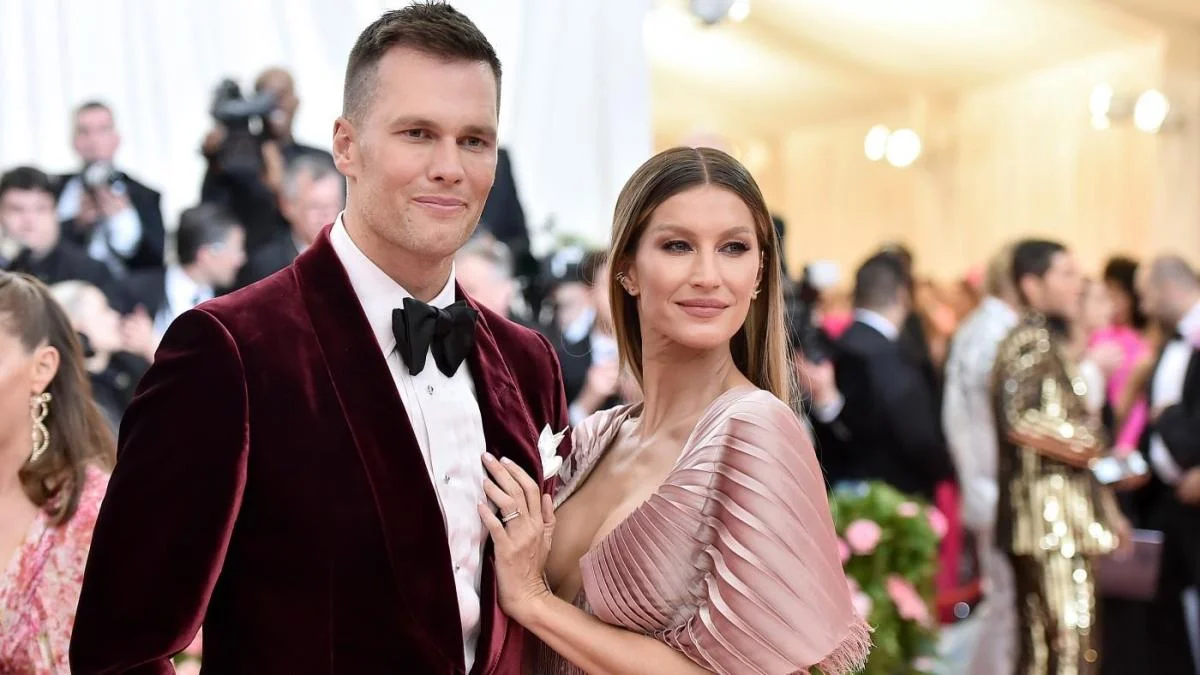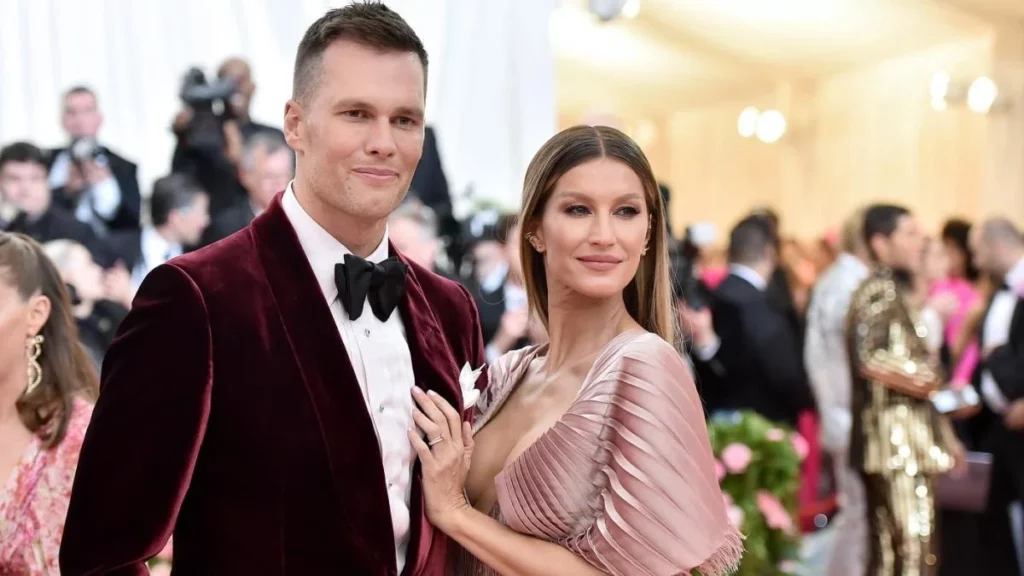 To those who are interested in fashion, Gisele Bundchen doesn't require an introduction. Gisele Bundchen, who is regarded as the highest-paid model in the world, earns considerable profits from the more than 20 fashion and personal care companies she represents as well as her line of clothing.
Her transformation from a shy teenage model at age 14 to a full-fledged multiplatform business mogul has frequently been the topic of conversation in the fashion industry.
This tall leggy beauty with blue eyes and honey-colored hair became well-known worldwide after she was awarded a record-breaking contract by the American lingerie company Victoria's Secret.
She became the most sought-after supermodel thanks to her appearances in international fashion editorials and magazines and her regular catwalks at fashion shows.
Gisele Bundchen has been ranked on Forbes' list of "top-earning models" for eleven years and is Brazil's most famous fashion expert. She leads the nonprofit Rainforest Alliance, which works to conserve biodiversity and promote sustainability, and serves as a goodwill ambassador for the United Nations Environment Programme.
Tom Brady Wife Net Worth
Nobody could have foreseen that Gisele Bundchen would become the highest-paid and richest supermodel in the world for eleven consecutive years when she started her career.
The predicted value of Gisele Bündchen net worth in 2022 is $400 million, which places her among the wealthiest supermodels. Gisele Bündchen's annual salary is estimated to be between $40 and $50 million, and she was at the top of the list of highest-paid models every year from 2002 to 2017.
Forbes has even said she has a good chance of becoming Brazil's first self-made female billionaire and the first billionaire in her sector.
She began her modeling career in Brazil and made her New York Fashion Week debut in 1996. In 2000, she signed on to become Victoria's Secret model. Later, the Brazilian supermodel collaborated with Chanel and Carolina Herrera on numerous profitable fragrance and cosmetics projects before being named the face of Chanel's fragrance, Chanel No. 5, in May 2014.
She has invested in several businesses and is also a successful businesswoman. She owns the Brazilian hotel Palladium Executive and the lingerie line Gisele Bündchen Brazilian Intimates. She has also introduced a line of designer sandals named Ipanema under the umbrella of Brazilian shoemaker Grendene. With her lingerie and cosmetics lines, she is arguably one of the highest-earning models in the fashion world.
Tom Brady Wife Age
Gisele is 42 years old and was born on July 20, 1980, to German immigrants Valdir Bundchen, a university professor, and Vania Nonnenmacher, a bank employee, in the Brazilian municipality of Tres de Maio, Rio Grande do Sul.
Gisele Tom Brady Wife Height
Gisele stands at 5 feet 11 inches, a few inches shorter than Brady, who is 6'4.
Tom Brady and Gisele Bündchen in an epic fight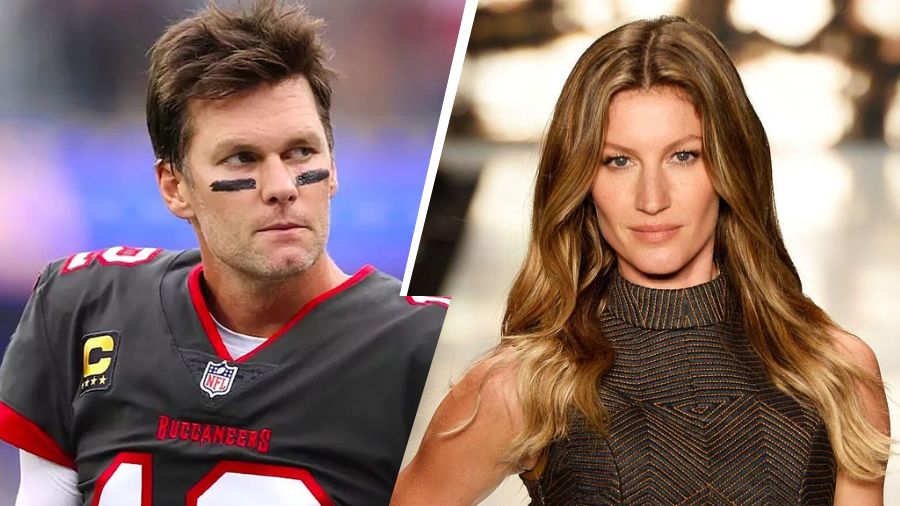 Tom Brady and Gisele Bundchen were well-known power couples who have long been regarded as the gems of the sports and entertainment industries. However, Tom Brady and Gisele Bundchen relationship is over now.
After months of speculations that the couple, who have been together since 2007, were living in different homes, Brady confirmed he and Tom Brady wife, Bundchen, had finalized their divorce.
The couple announced their separation just months after Brady, a seven-time Super Bowl champion, ended his brief retirement during his 23rd NFL season. The Tampa Bay Buccaneers quarterback, who had previously expressed the wish to give more time to his family, initially declared his intention to leave the sport in February before changing his mind 40 days later.
Early in September, rumors about the couple's marital problems began circulating. Brady skipped Bucs training camp, and the circumstances behind his absence were vague, which fueled rumors about the state of his marriage.
Later, several stories claim that Brady and Bundchen have been living separately for some time, stoking further speculation that the couple's marriage may be on the verge of dissolution.
According to TMZ, Bundchen has threatened divorce over football multiple times as she wanted Brady to give their children more time as a father, and she has already separated from him due to those threats.
Bundchen finally hired a divorce attorney on October 4, 2022, and on October 28, 2022, Brady officially acknowledged the divorce had been finalized in an Instagram post.

Subscribe to Email Updates :