Donald Trump applauds GOP Rep. Elise Stefanik, Saying, 'She'll Be President In 6 Years.' Read the article for details.
Trump applauds GOP Rep. Elise Stefanik: 'She'll Be President In 6 Years'
Elise Stefanik, a Republican representative from New York, is one of the party's rising stars and has the support of former President Donald Trump. The 45th president recently applauded Stefanik's quick ascension within the party, even making the joke that she might take office soon. Trump had high comments for Stefanik, the third-ranking Republican, and chairman of the House Republican Conference.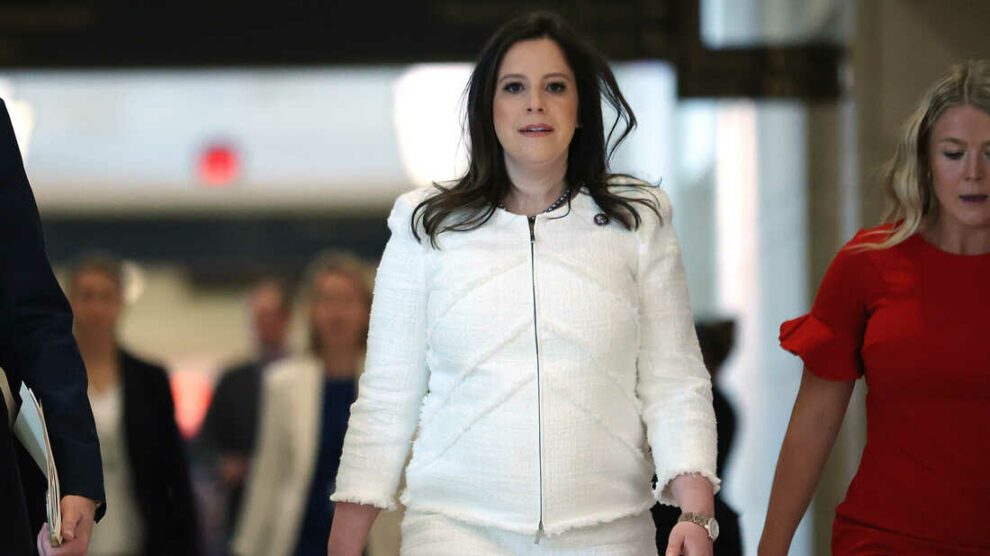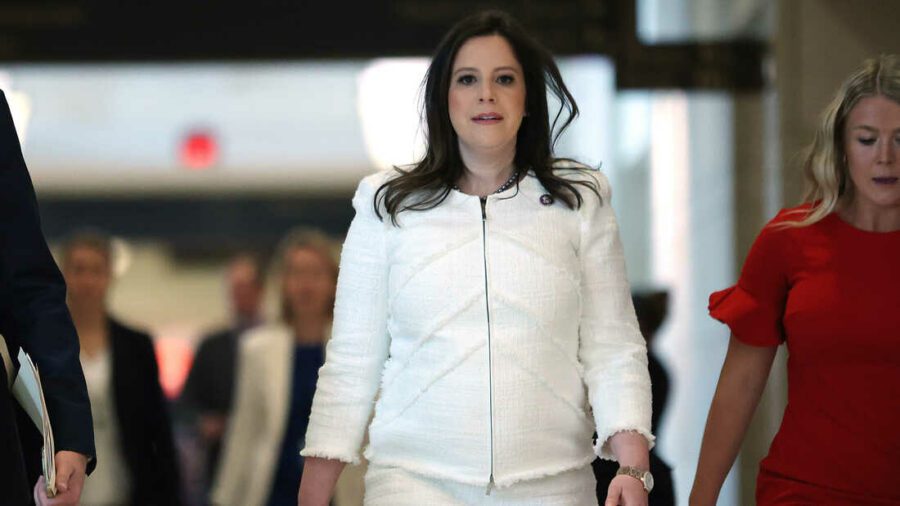 "I would like to congratulate Elise on her achievement. She moves so quickly, man. She will become President in roughly six years if things continue this way," Trump noted. "She's always been a buddy, and I hear she's on the rise. She arrives in Washington as a young, attractive woman who has taken charge, and then suddenly, she transforms into a rocket ship and becomes the boss. She's been a great boss, a strong boss." According to a new rumor, Stefanik might serve as Trump's running partner in 2024.
Trump has been polling close friends and supporters about Stefanik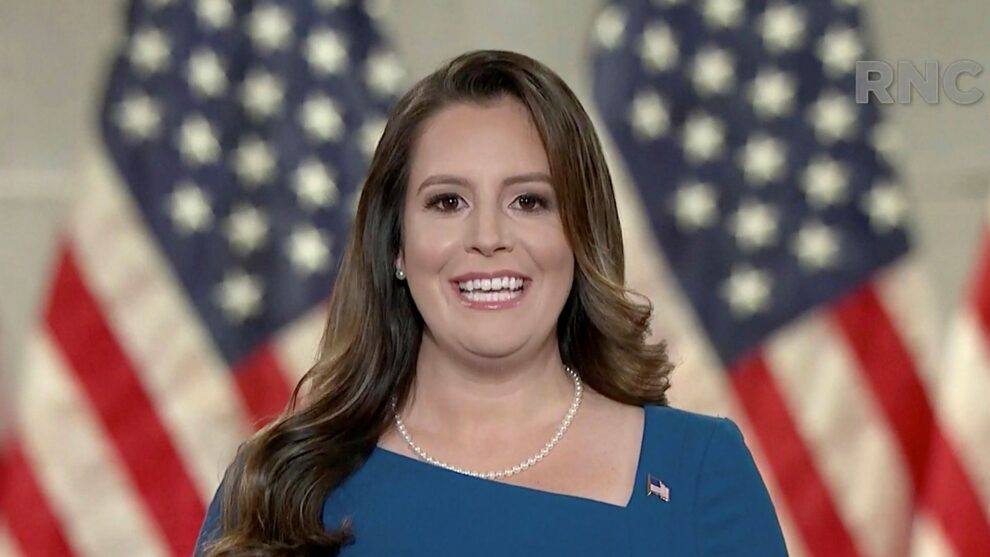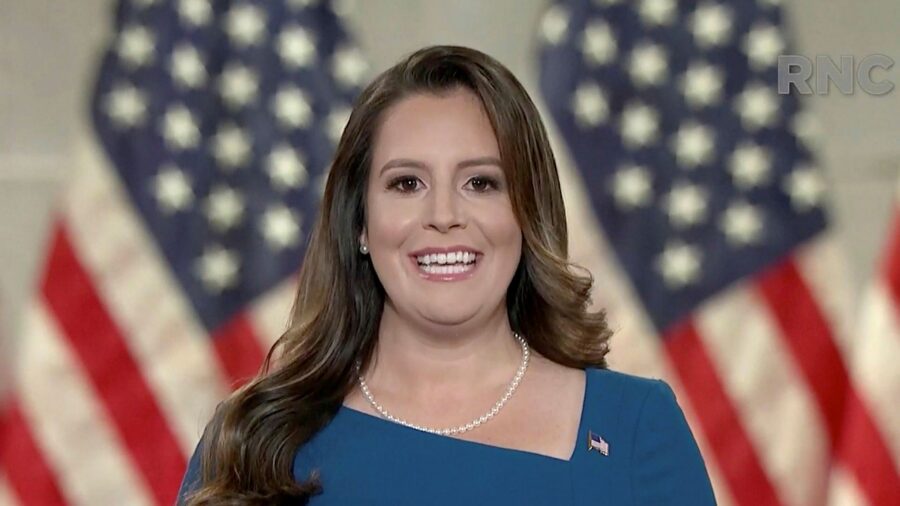 According to a recent report, if Trump decides to run for President in 2024, Stefanik may be his running mate. Although speculation about a 2024 vice-presidential candidate is early, sources indicated that Stefanik had been brought up more frequently in recent weeks at Mar-a-Lago and in other Republican circles. Trump's circle, including current and former advisers, have privately argued that the New York Republican, who took Rep. Liz Cheney's place as the third-ranking House Republican last year, is a fierce and devoted attacker and that, should he run again, Trump would benefit from picking a woman for vice president.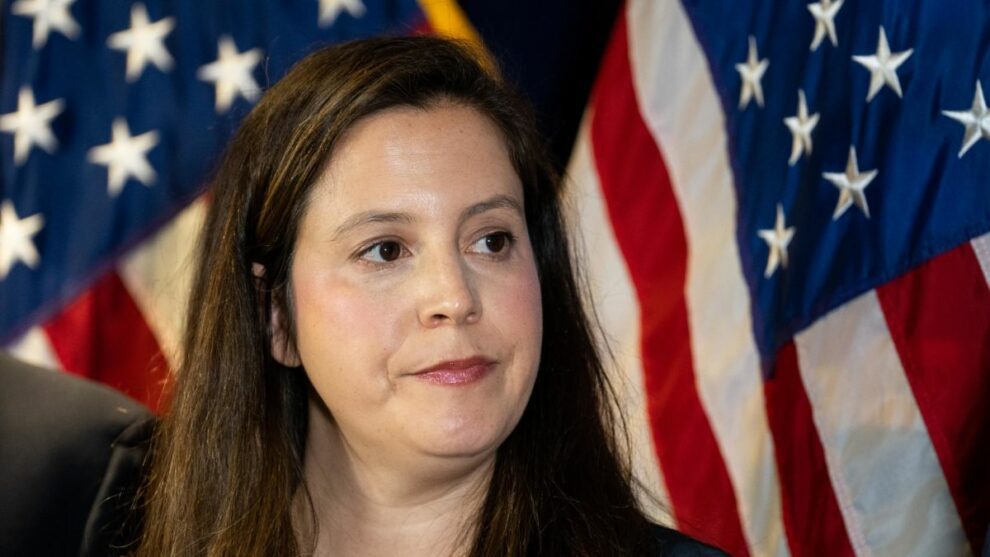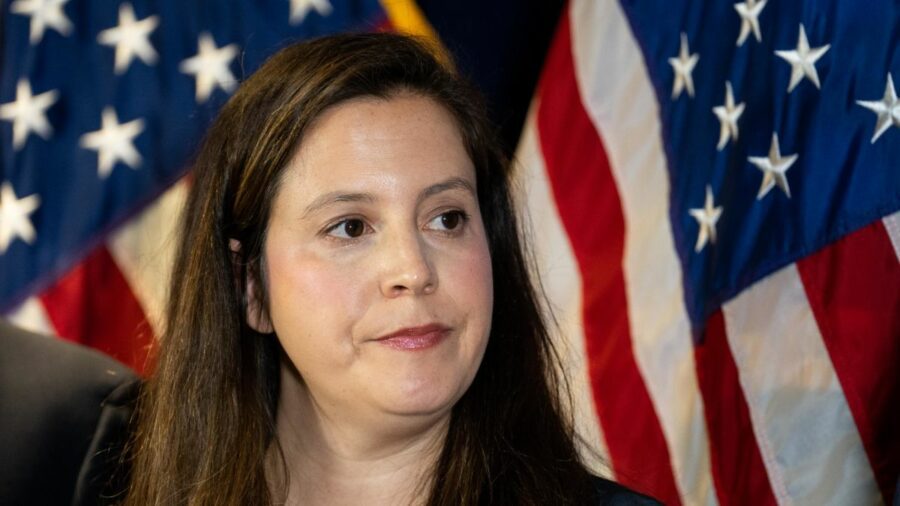 According to those familiar with the situation, Trump has been polling close friends and supporters about Stefanik, one of several Republican women he may be considering for the prospective VP position. Still, he hasn't ruled out some male prospects too. According to one of these individuals, the former President thinks Stefanik has experienced a true change, defecting from the party's moderate wing to join its increasingly potent "America First" flank.
"Trump has a part of him that believes he needs a female Vice President," said Trump's advisor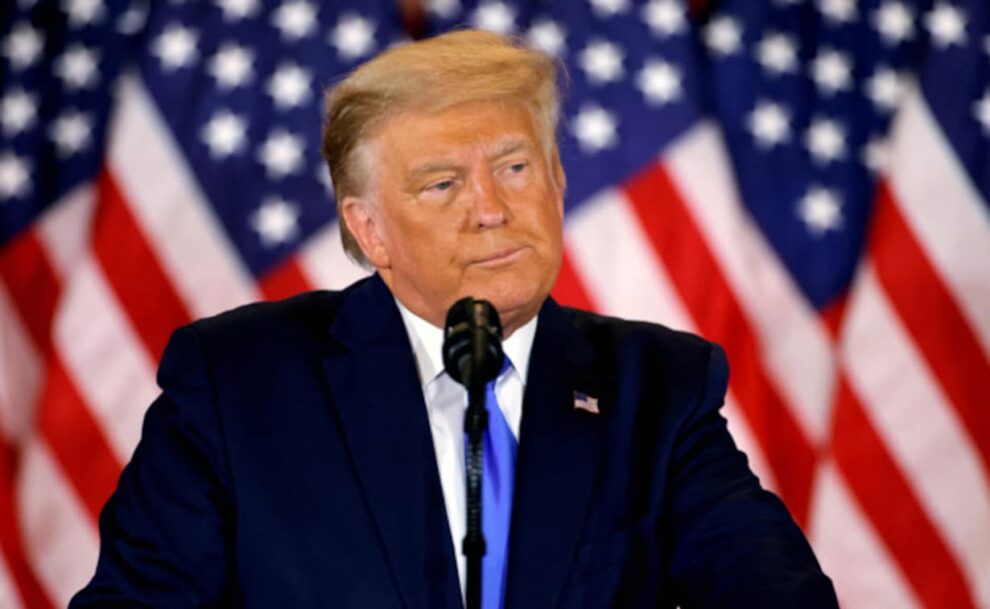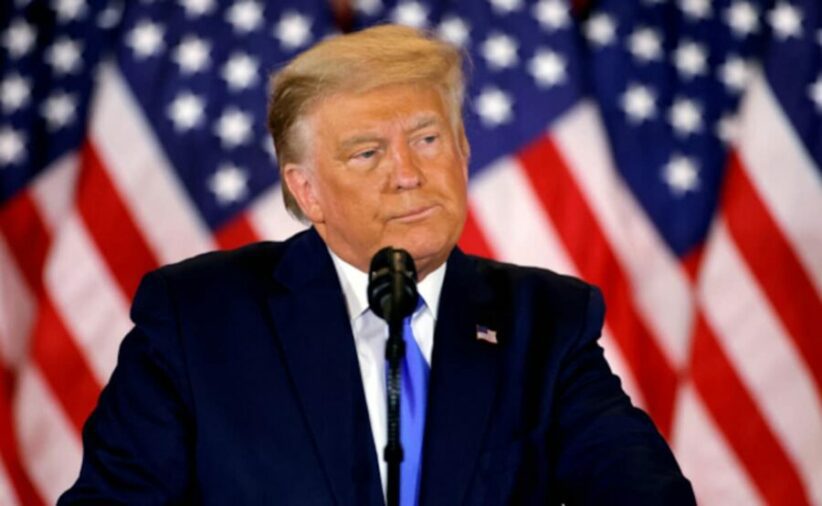 "Trump has a part of him that believes he needs a female vice president. He clearly likes her, probably due to how gushing she is toward him, according to a Trump adviser. Trump's old pal Chris Ruddy expressed a similar opinion. President Trump highly regards Elise Stefanik. He said she has been discussed as a prospective vice president in circles close to him. "And there's a sentiment among many Republicans that they need a woman on the ticket this time," the author continued.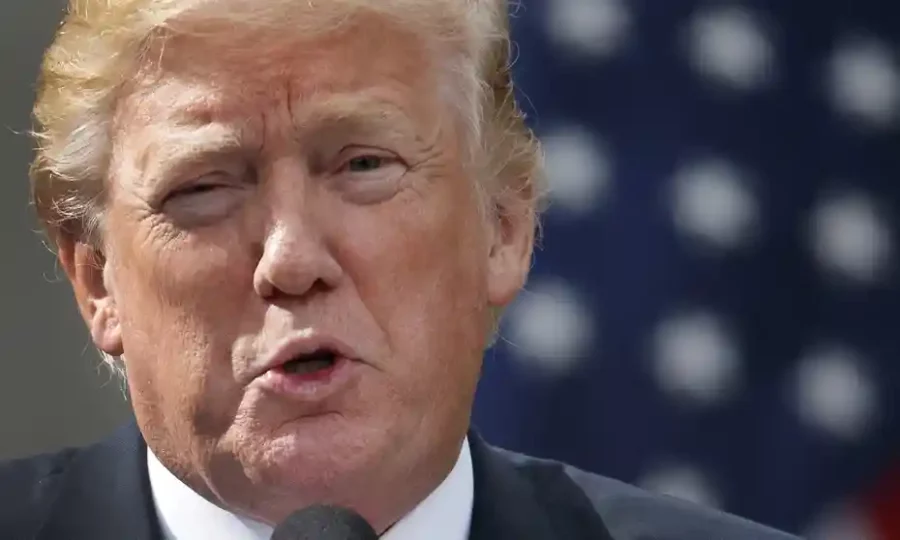 "It's unknown whether Stefanik would be interested in serving as Trump's running mate, but it's apparent she has ambitions beyond her current Post in leadership: she has been eyeing the GOP whip job if Republicans reclaim the House majority next year. She could potentially make a move for the top Post on the House Education and Labour Committee," according to GOP lawmakers familiar with Stefanik's thinking. Being backed by Trump could help Stefanik in anything she chooses to do, particularly inside a convention that is still respectful of the former President, according to the news.
What did Stefanik reveal about Trump?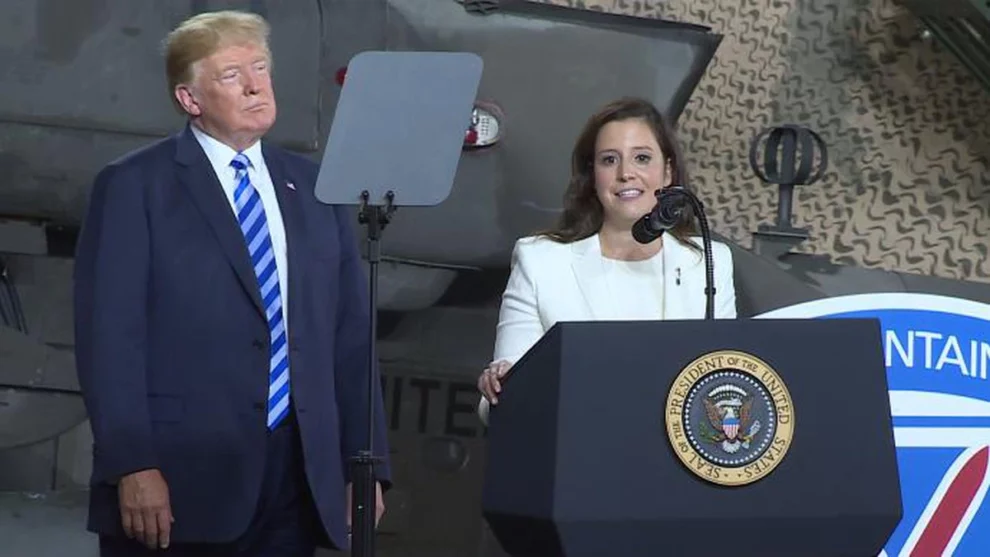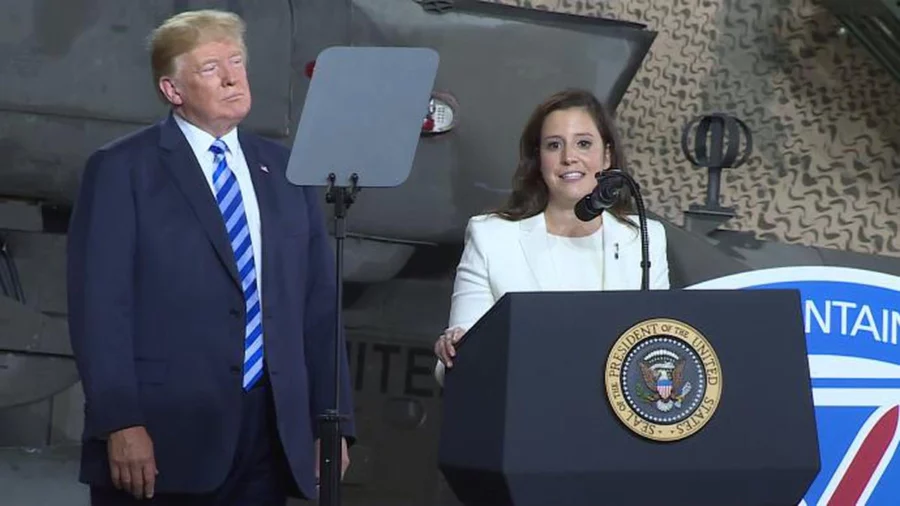 Last week, Stefanik revealed Trump would play a significant role in November's midterm elections as Republicans attempt to take back control of Congress. "He's going to play a tremendously crucial role. We're working together to ensure that our voters turn out, and I can assure you that voters across the nation are regretting their decision to support Joe Biden because they are already experiencing the negative effects of his policies while benefiting greatly from President Trump's administration," Stefanik said.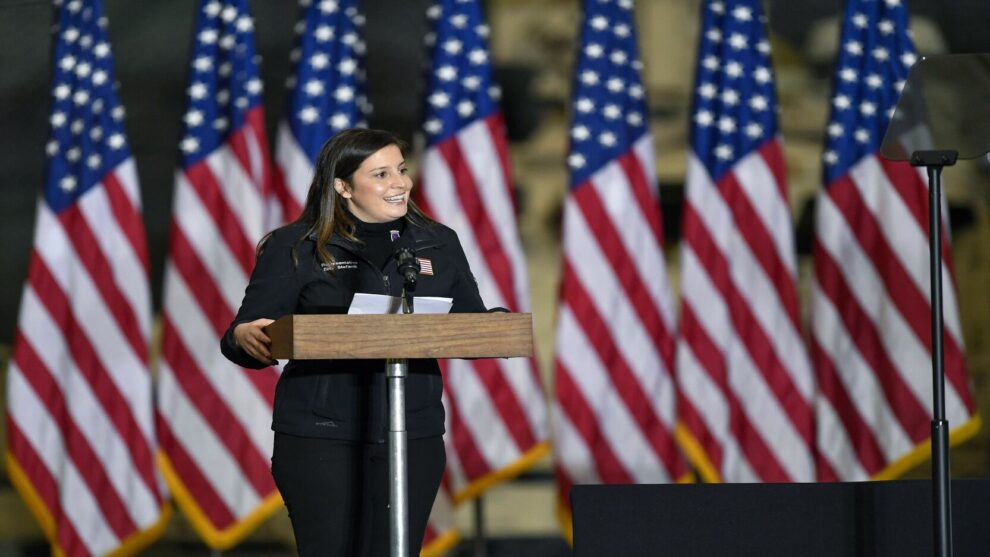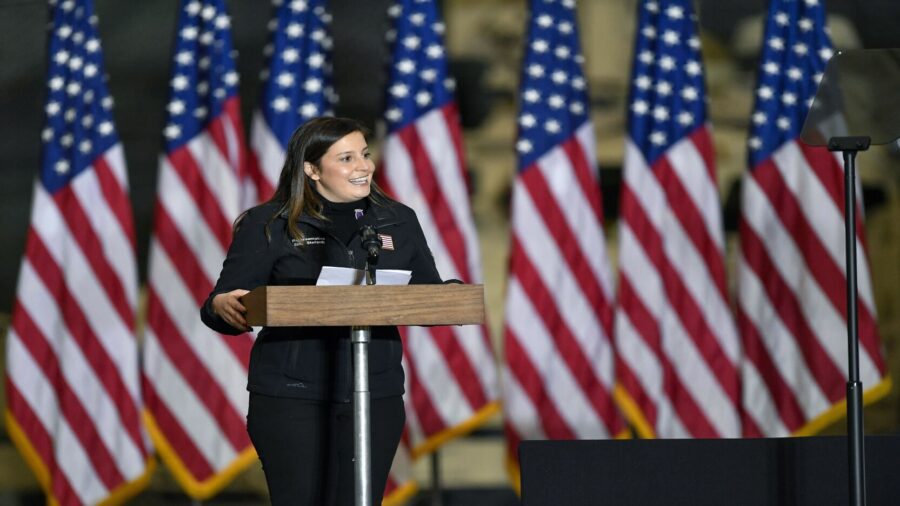 "In other words, we have a chance to win, not against Republicans, but against independents and Democrats. That's how I was able to win my district, and it can work anywhere else in the nation. District of Mayra Flores is one illustration. We collaborated as a team to win back supporters who may have supported Joe Biden in the past but have changed their minds after seeing the inflation and soaring oil prices," she continued.
Donald Trump praised Rep. Elise Stefanik and suggested that she would become the head of the House GOP Conference in 2028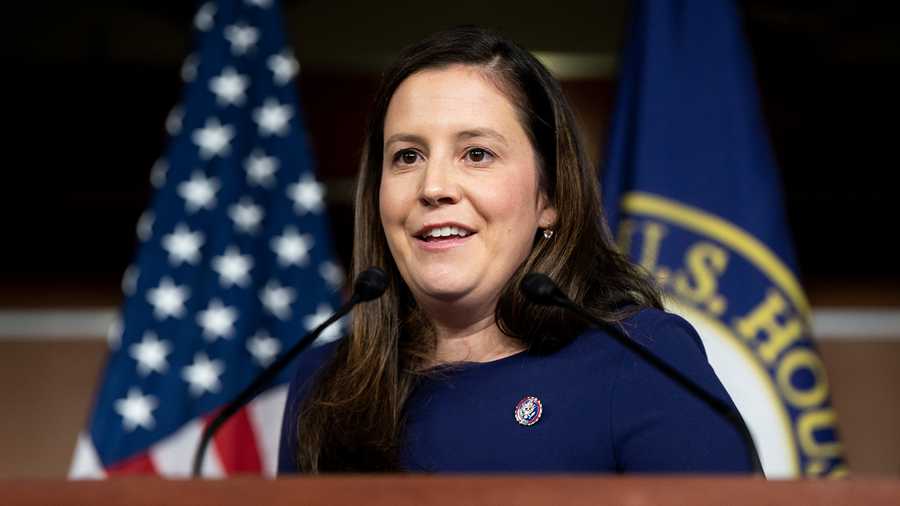 During a Florida-sponsored fundraiser on Tuesday night, former President Donald Trump praised Rep. Elise Stefanik and suggested that she become the head of the House GOP Conference in 2028. With the event at his Mar-a-Lago club in Palm Beach, Trump assisted in raising $3.2 million for the New York Republican, his political action committee, and other GOP candidates on Capitol Hill. That implies that at this rate, the 37-year-old chair of the House Republican Conference will be President in just six years, according to Trump.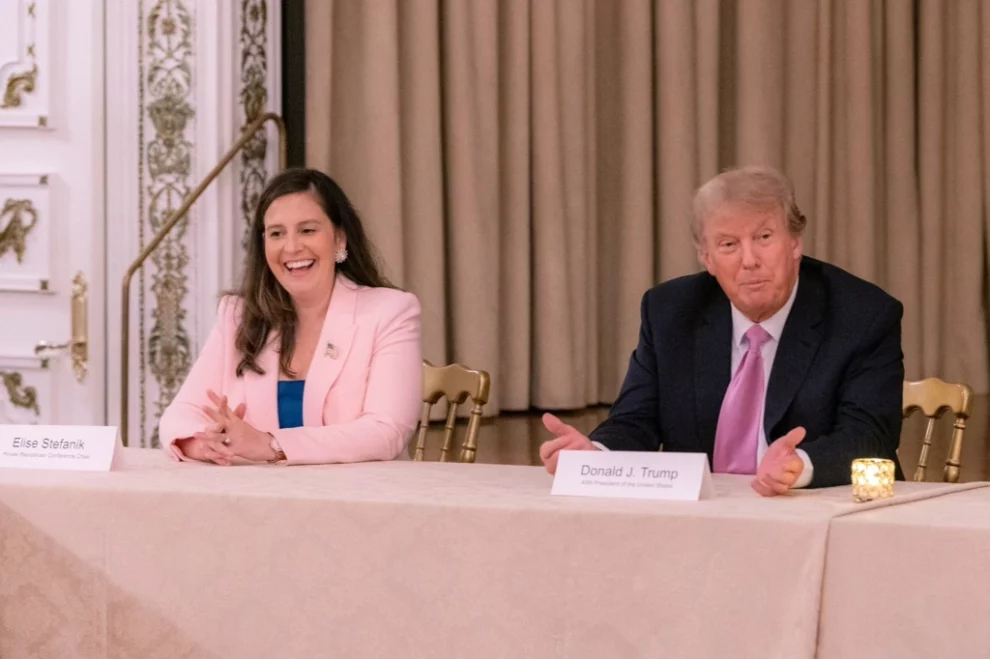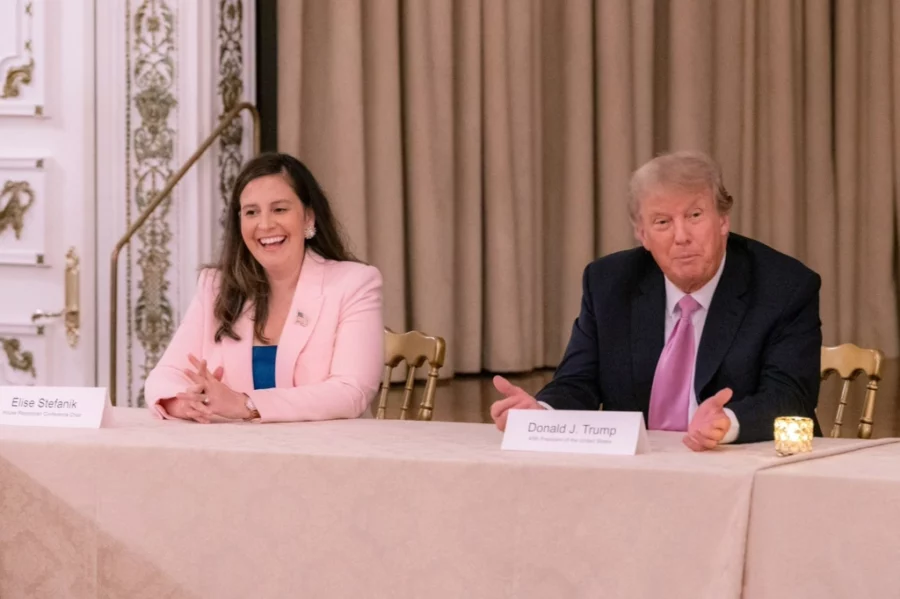 The former President, 75, continued to hint about throwing his hat in the ring for a second White House term as attendees screamed "four more years" and "2024." Following a speech to roughly 200 fundraising attendees who had each paid $1,000, Trump and Stefanik hosted a roundtable with 30 high rollers who had each paid up to $25,000 for a ticket in the resort's "white and gold room." Stefanik praised NYS Conservative Party Chairman Gerry Kassar and said she and the late President benefited from early support from the party in their first primary. Kassar was there.
Read More: Eric Bolling Net Worth – How much is he Worth
About Elise Stefanik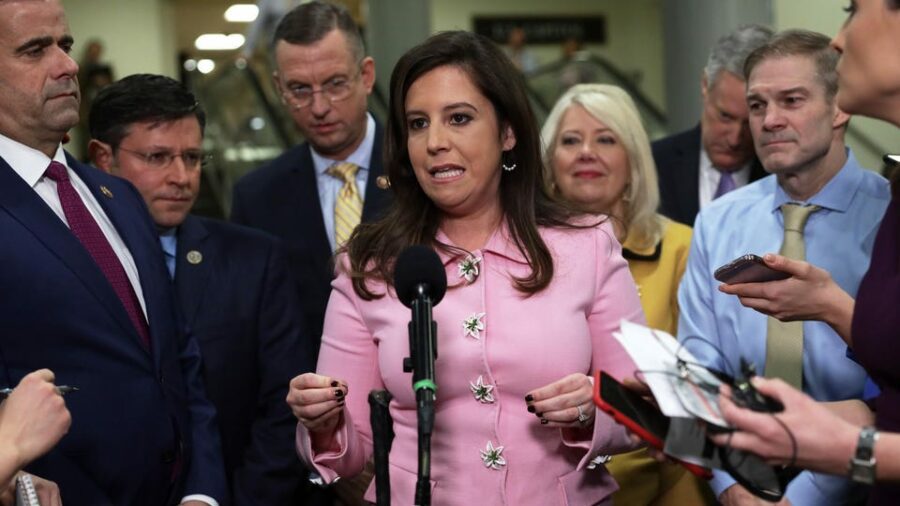 Elise Marie Stefanik is a politician from the United States who has been the 21st congressional district of New York representative since 2015. She is the third-ranking House Republican and has been chair of the House Republican Conference since 2021. Stefanik, a Republican, represents a district in New York that includes the Capital District, some of the outer suburbs of Utica, and the majority of the North Country and Adirondacks. Stefanik was the youngest woman ever elected to Congress when she was first elected to the House of Representatives in 2014 at 30. Stefanik, who was initially chosen as a centrist, has leaned more and more to the right.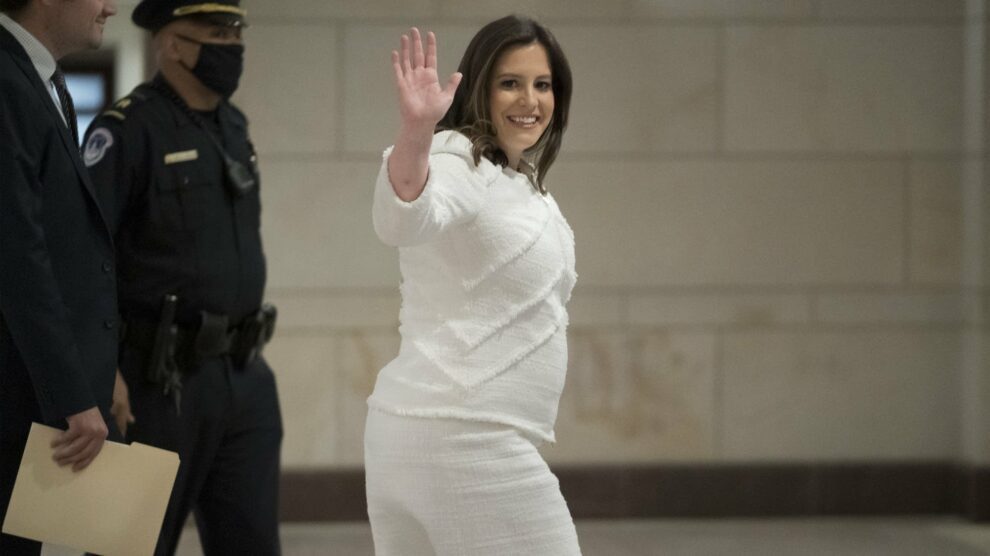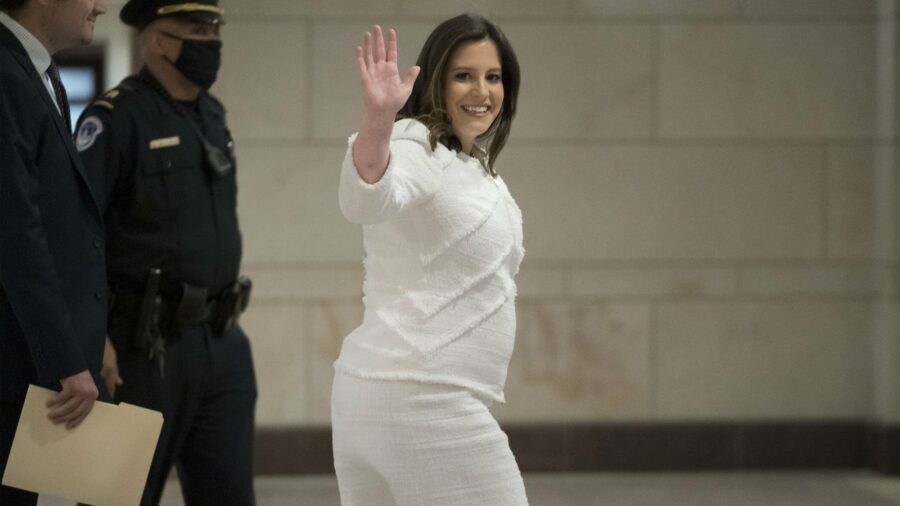 She praised President Donald Trump's efforts to rig the 2020 presidential election and was a vocal supporter of Trump during his impeachment proceedings in 2019 amid the Trump–Ukraine crisis. She objected to Pennsylvania's electoral votes when Trump fans attacked the U.S. Capitol. Stefanik said Speaker Nancy Pelosi was to blame on the first day of a House probe into the assault. After incumbent Liz Cheney was dismissed, Stefanik was appointed head of the House Republican Party in May 2021.

Subscribe to Email Updates :