Former President Donald Trump announced on  Friday that he would be holding a rally in Selma on 9 April 2022. The rally will be held five weeks before North Carolina's primary elections, and Trump has pledged his support to candidates in some key Republican races, comprising the U.S. Senate race, where he authorized current U.S. Rep. Ted Budd.
Trump has also approved first-time candidate Bo Hines in the eight-way GOP primary in North Carolina's 13th Congressional District, which includes Johnston County.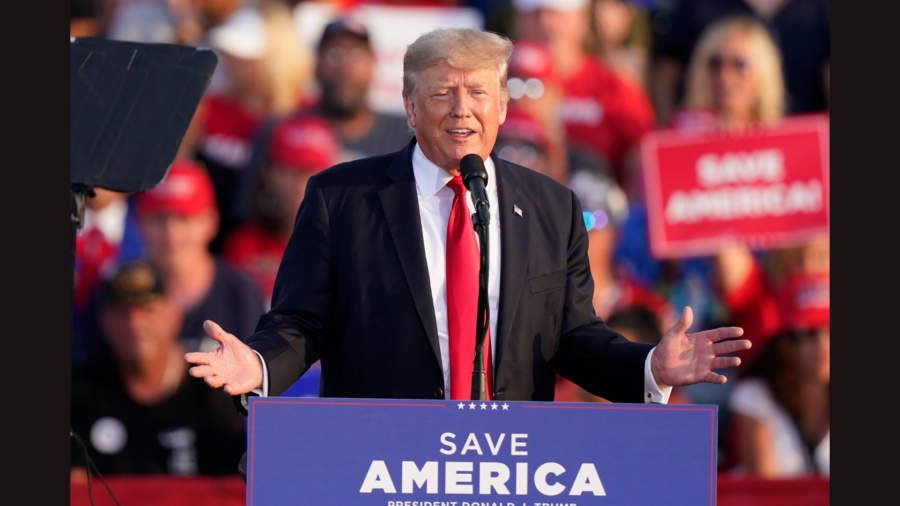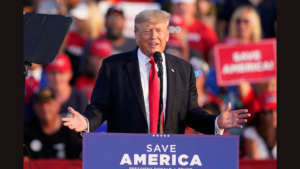 Jonathan Felts, senior advisor to Budd's campaign stated, "There might have been a couple of guys in the audience who didn't enjoy his speech, but North Carolina Republicans had a great time when President Donald Trump was last in North Carolina and we are thrilled to welcome him back," and also mentioned that "It's always great to hear from a Chief Executive who knows how to win back-to-back victories in our great state."
Speakers at the Save America Rally, Selma
According to the programme journal, several current Republican candidates or politicians like former Sen. David Perdue, who is campaigning for the governor's seat, and former Georgia Bulldogs star and current U.S. Senate candidate Herschel Walker, have been announced to speak at the event.
Prohibited items 
Aerosols, Alcoholic beverages, Electronic Appliances (like toasters), Backpacks, bags, roller bags, suitcases bags, Balloons, Balls, Banners, signs, placards, Chairs etc.
Coolers, Drones and other unmanned aircraft systems, E-Cigarettes Explosives items (like firearms, Glass, thermal and metal containers, Laser lights and laser pointers, Mace and pepper spray, Noisemakers, such as air horns, whistles, drums, bullhorns, etc.
Watch Save America rally, Selma Livestream
If you are unable to attend the event live, a live stream of the event will be presented right here at World Wire.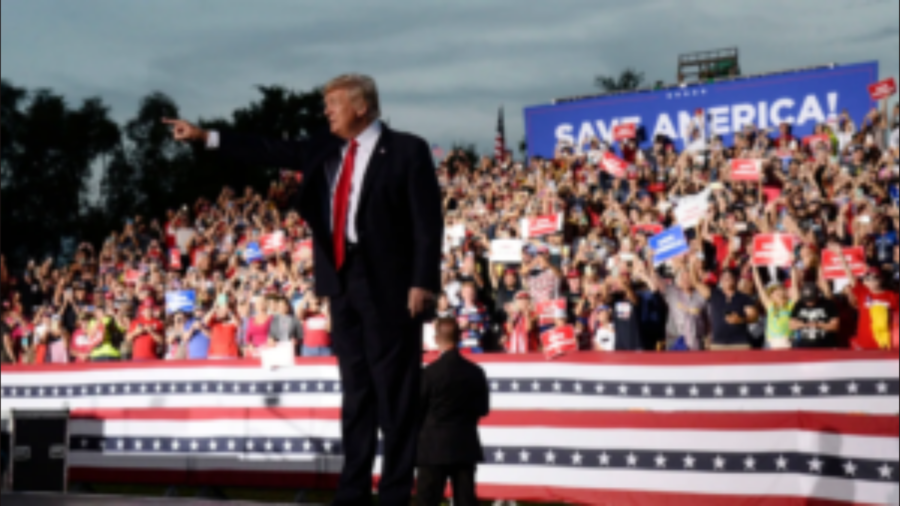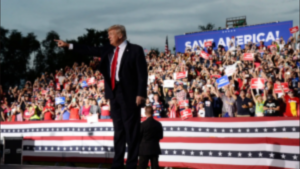 You can join our telegram channel for more updates regarding the rally and any upcoming Conservative events.
The previous Save America Rally at Commerce, Georgia
Save America rally was held by the former president of the United States Donald Trump in Commerce, Georgia last weekend. He has condemned the performance of the current US President Joe Biden as a "Catastrophe" and has also criticized the current administration for the crimes taking place in the state.
Trump repeated claims that he lost the 2020 election due to fraud at Save America rally, Commerce, Georgia. He urged his supporters to support him in their midterm campaigns as Republicans fight to take back control of Congress from the Democratic Party next year.

Subscribe to Email Updates :