Former US President Donald Trump will create his own social media program, TRUTH Social, that he claimed will "stand up to Big Tech" firms such as Twitter and Facebook who have banned him from their platforms.
TRUTH Social will be established via a new business formed by a combination of the Trump Media and Technology Group and a special acquisition company (SPAC), according to a news statement issued by both organizations.
Trump Speaks On The Launch Of Truth Social Media
In his way of making statements, Trump said to the press, "We live in a world where the Taliban has a big presence on Twitter, but your beloved American President has been silenced. This is intolerable."
"I am thrilled to send out my first TRUTH on TRUTH Social very soon. TMTG was established to provide a voice to everyone. I'm thrilled to shortly begin expressing my views on TRUTH Social and to fight back against Big Tech," he added.
The social network, scheduled for a Test debut next month and full deployment in the first quarter of 2022, is the first of three phases in the company's plans, followed by a subscription video-on-demand service dubbed TMTG that will include entertainment, news, and podcasts, according to the press release.
A Trump official who refused to be identified verified the contents of the TMTG press release to Reuters. Trump spokeswoman Liz Harrington also tweeted a copy.
Truth Social Media App Available For Pre-order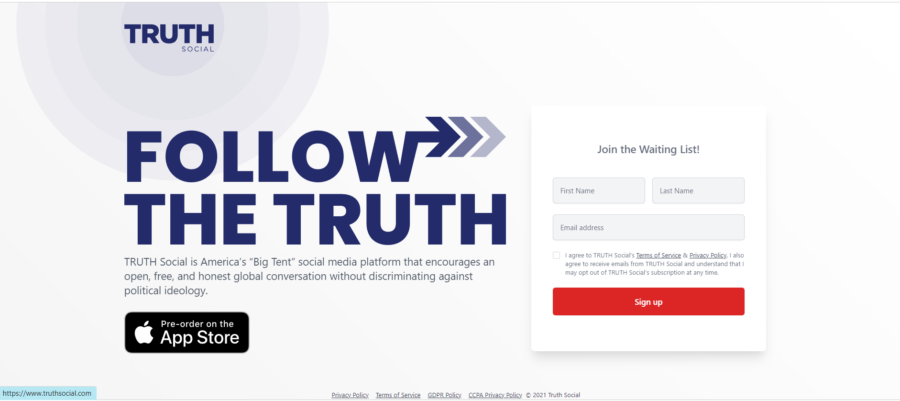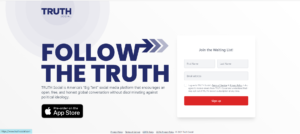 TRUTH Social will be accessible in beta in November for "guests." Full roll-out of the new social media network is anticipated in the first quarter of 2022. For those who wish to join the waitlist, they may go over to TRUTH Social and sign up using their name and email address.
Twitter, Facebook, and other social media companies blocked Trump from their services after hundreds of his fans rioted at the US Capitol on January 6.
In July, Trump sued Facebook. Twitter And Google reportedly censored him. Facebook intends to revisit the judgment after two years, but both businesses have so far backed the ban and suspension of the former president, that protest occurred after a speech by Trump in which he erroneously claimed that his November election defeat was due to widespread fraud, an allegation rejected by numerous courts and state election authorities.
Also read: How to join Truth Social Media App waitlist
"For so long, Big Tech has repressed conservative views," the former president's son, Donald Trump Jr., said to Fox News in an interview. "Tonight my father signed a formal merger deal to create what will eventually be the Trump Media and Technology Group and TRUTH Social – a platform for everyone to voice their views."
Trump Forms A New Company For Truth Social Media
The transaction would list Trump Media & Technology Group on Nasdaq via a merger with Digital World Acquisition, a blank-check acquisition company headed by veteran investment banker Patrick Orlando.
Trump Media & Technology Group would get $293 million (approximately Rs. 2,190 crores) in cash that Digital World Acquisition held in trust, provided no shareholder of the acquisition company decides to redeem their shares, according to the announcement.
The ex-US president has created a new company for this business named Trump Media & Technology Group. The business is already encouraging customers to join the queue on its website while putting its software for pre-order on the App Store.
The app description says that it's a social network that promotes "open, free, and honest worldwide discussion without discriminating against political ideology."

Subscribe to Email Updates :