Update 12 October 2022: The Waiting List is going to be over here because the play store has approved the Truth Social to download on Android Devices. In August 2022 the app was banned by Play Store Download on Android Devices. But Now We can make it done and Download it to our Android Device.
Waiting for the android users is now over, Truth Social app was Relishead but in August 2022 the App was banned by google Playstore for downloading Further on Android devices. But Now the waiting period over the Play Store has been approved to Download on Android Devices.
Overview: In this article, we've written about how to join Truth Social App Waitlist.
Truth Social
recently got launched and is available to download on Apple Appstore. The social media app was launched on 21 February 2022. The app is currently trending on Apple App Store and is
#1 in Social Networking.
The app was available to download before 21 February 2022 at midnight ET. Users can create truth social accounts but due to massive demand, every user is on the waitlist.
Every user who has created an account on truth social will receive an email notification once their account is ready to use.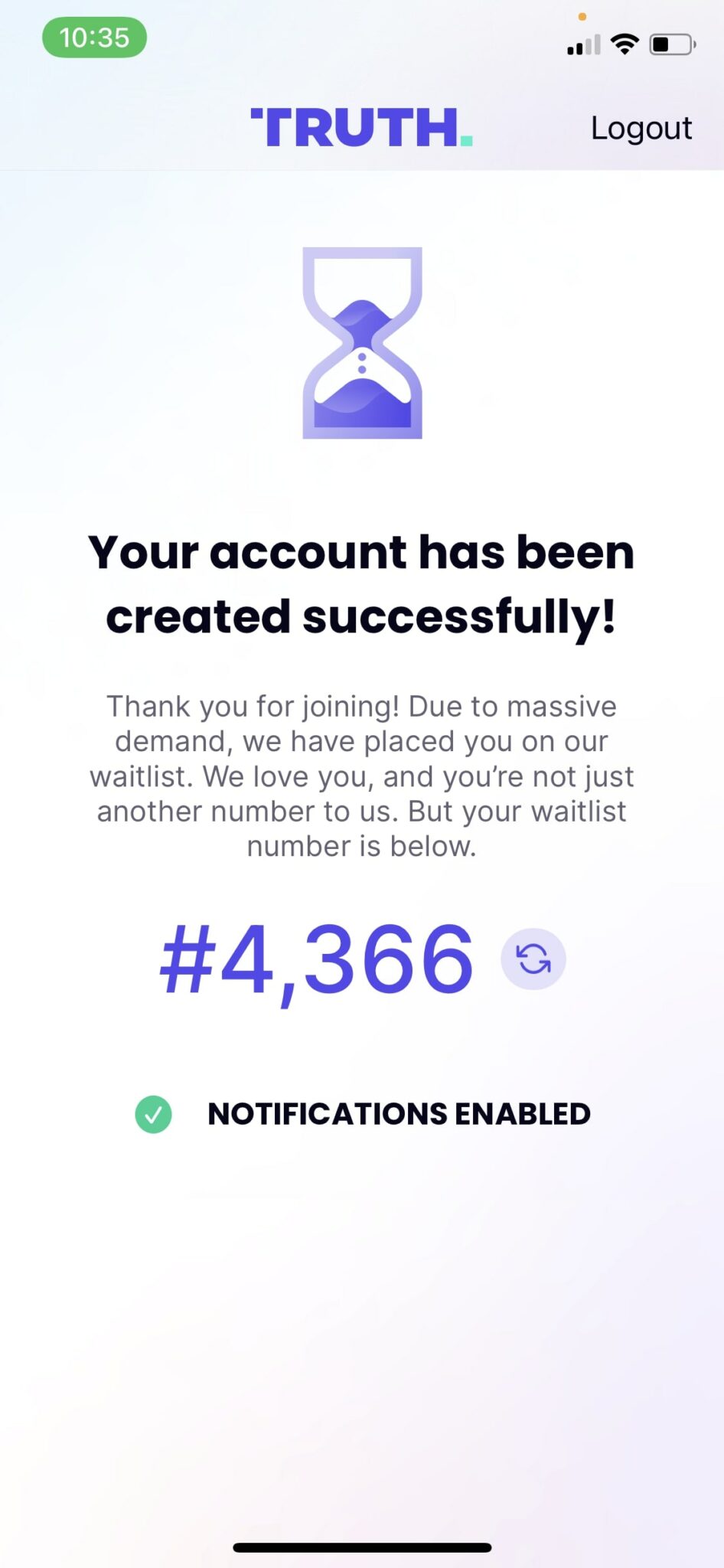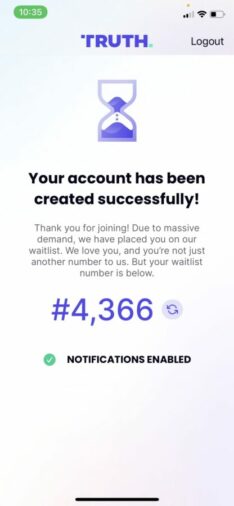 Former US President Donald Trump on Wednesday, 20 October, announced the impending launch of
his own social media network named "TRUTH Social."
He stated he established this network intending to offer a voice to everyone.
The United States is not what we have known of before, the USA has turned itself into a country that censors true free speech every day.
The former Republican president is certainly not the one who can be bow down in front of all these social media giants. In this article, we are going to have a look at how to join the Truth Social Media app waitlist. Make sure you read this article till the end
Video Explanation of Truth Social App – Watch Video below
Full Guide –  Steps to Pre-order Truth Social app by Donald Trump
Truth Social media app is America's "Big Tent" social media network established by the former 
president, Donald Trump. That's why the TRUTH social app is also being described as the Trump social
media app. 
It is owned by Trump Media & Technology Group (TMTG) and sold on Appstore through T
Media Tech LLC, which is owned by the TMTG organization.
TMTG promotes an open, free and honest worldwide conversation without
differences in political viewpoints. The ideology behind the launch of truth social is Truth and Free speech.
Truth Social Media App Features Explained
Truth social media app has all the features of popular social media apps that are there in the market like FB, Twitter, etc., and has some even better and optimized features, let's have a look at them. As per the first look, it has features like feed, search, and repost which resembles the major social media giant Twitter.
One can express their individuality by customizing their profile, avatar, and background. One can also Start monitoring their
connections via the history of your posts and likes, along with followers and following numbers.
Truth Social is building a social media platform for truth and free speech for all. A place where everyone is free to speak their mind despite their political and religious beliefs. 
Get the scoop on the newest ideas and actions from the people, organizations, and news sources
that interest you. The TRUTH feed includes all the posts you follow with the aid of thumbnail 
pictures, links, etc. The truth feed will be the homepage of the app.
Truth Social begins to get fascinating as you interact with others. Find voices that interest you and
simply follow them from the search list or check out their profile before making a choice.
Stay active as you develop a following. See who is following you and who is engaging with your truth. Get notified when your favorite profiles post/repost.
Get notified about the posts that are trending on the app by using the notification option that is inbuilt within the truth social app. You can always control these notifications on your iOS and Android devices.
How To Join Truth Social Media App On Android?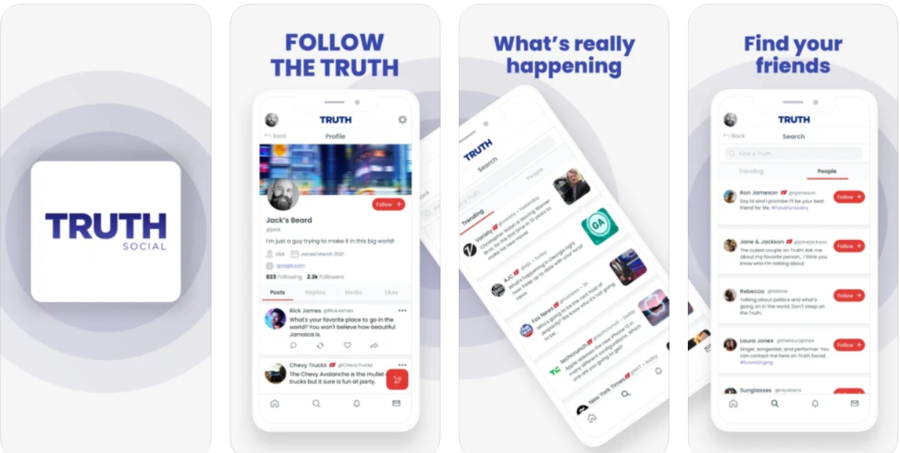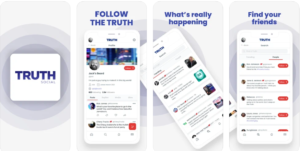 Donald Trump Social Media App or Truth Social App is now available for pre-order on Apple
Appstore. Unfortunately, It has not been released on Android devices yet. As soon as the "Trump Truth Social App" will be
available for Android, you may follow the steps provided below to join Truth social media app waitlist on Android:
To download the Truth Social for android, you need to open the Google Play store first.

Then type "Truth Social" and search for it.

Once you locate it, select the app which is released by T Media Tech LLC.

After that click on the Install button and 

Wait

 for it to be installed properly.
How To Join Truth's Social Media App On iPhone?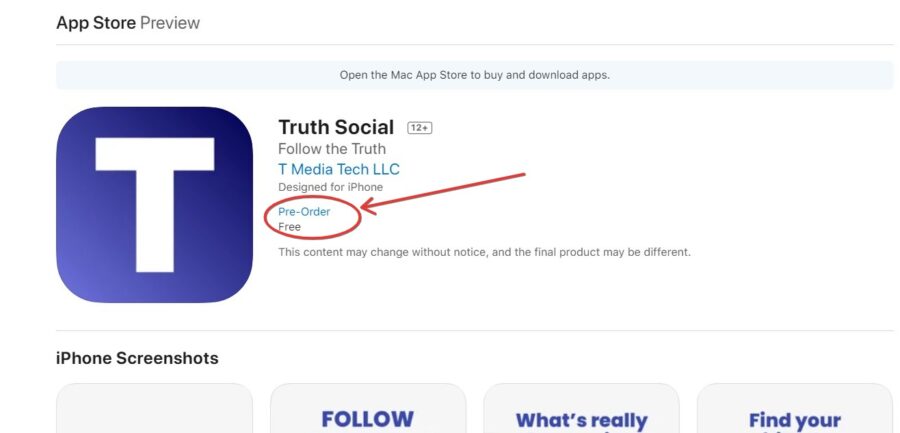 Currently, Trump social media app or Truth Social is available for Pre-Order, you can simply Pre-Order
and pre-register using the following website and instructions. because it is accessible on the Apple
Appstore for iPhone, iPad, and iOS users.
Follow these steps to register for Truth social media by Donald Trump on iPhone:
First of all, you need to go to Apple Appstore to Pre-order

the app.

Then search the "Truth Social" or "trump social media app" in the search box.

 
You must choose the app released by T Media Tech LLC.

( Important step )
Finally, 

Tap

 on the pre-order option and install it on your iPhone.

 
How To Join Truth Social Media Waitlist Online?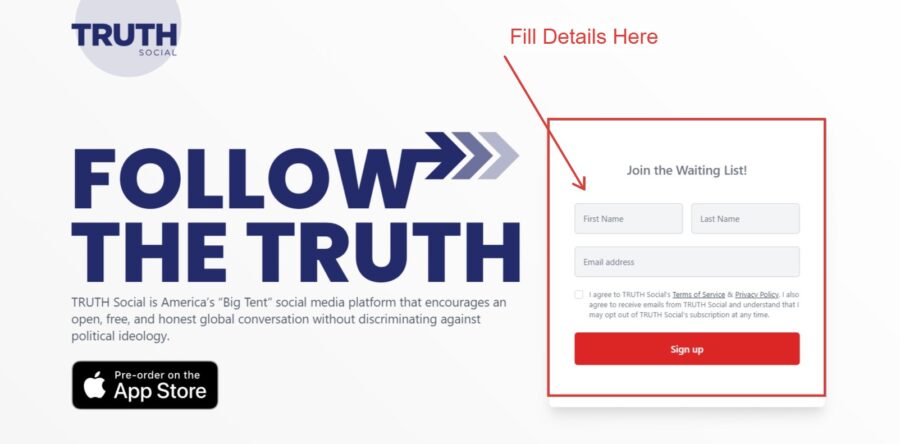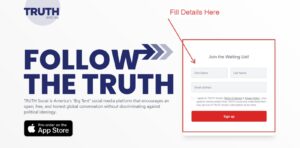 You may simply join the Truth Social Trump waiting list by following these steps:
The waitlist is available on the Truth social website. You can also fill out our form to get notified once the app is released and other app-related help and tricks articles.
Alternatively, Visit Truth's social website.
Then see the "Join 

The

 Waiting list!" form.

 
Now, provide your First name, Last name, and email address.

Next click on the registration button.
You will be enrolled on the waitlist and further information will be provided to you in your inbox. Hope this article helped you find all the relevant information you needed regarding the truth social app and its launch. You can browse other truth social related topics by clicking here
Also read:

Subscribe to Email Updates :