Trump Media & Technology Group (TMTG) launched Truth Social, a social networking site. Former US President Donald Trump addressed the potential of creating a new social media site after getting banned from Facebook and Twitter in 2021. The attack on the US Capitol in 2021 had this result.
Create Account On Truth Social Web App – Detailed Guide
In May 2021, Trump launched "From the Desk of Donald J. Trump," a website where he sent out brief tweet-like alerts. After less than a month, it was shut down.
On October 20, 2021, Trump Media & Technology Group released a news release. According to the corporation, the platform would launch in the "first quarter of 2022." In November 2021, it was supposed to launch into restricted beta on the Apple App Store for iOS.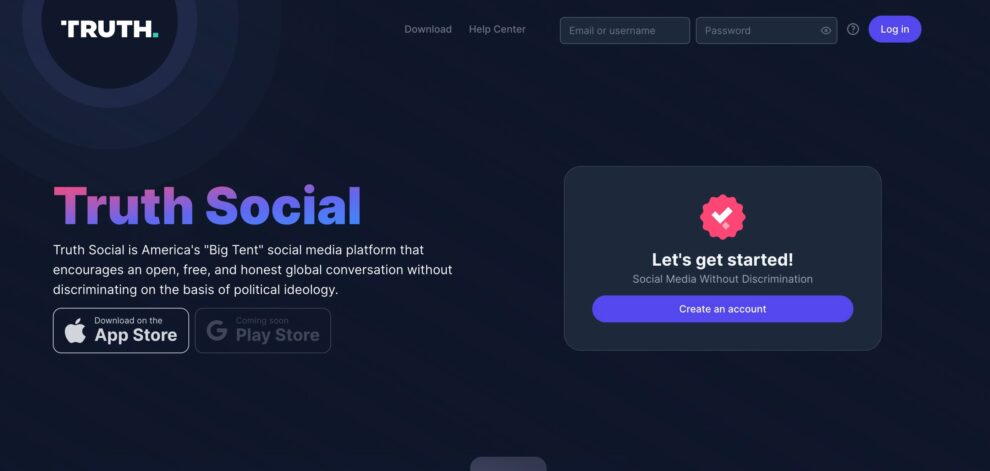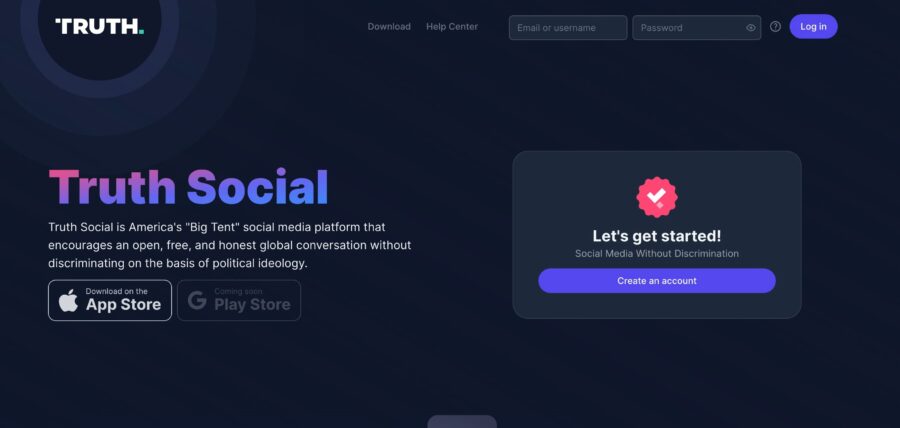 Despite the fact that the test site did not meet the date, Trump claimed in December 2021 that "invited visitors" were already using it. Users began trolling the website, creating fictitious profiles and posting complaints and jokes. Users may create profiles using the usernames of well-known figures like Donald Trump, Mike Pence, and Jack Dorsey. The link was later removed.
According to the Software Freedom Conservancy on October 21, 2021, Truth Social violated Mastodon's license by not making its source code available to all users.
The Mastodon developers then requested Truth Social to strictly adhere to the terms of the software license. On November 12, 2021, True Social published its source code as a ZIP file on its website.
Truth Social's Technology
Twitter has a big effect on Truth Social. Users will be able to upload their own "truths" and share the contributions of others ("retruths"). The platform will include a "truth feed" news stream as well as a notification system.
In October 2021, the Truth Social platform was still under construction and ran on a modified version of Mastodon. It's a free and open-source social networking hosting software that's frequently used to connect to the Fediverse, a bigger collection of social networking websites.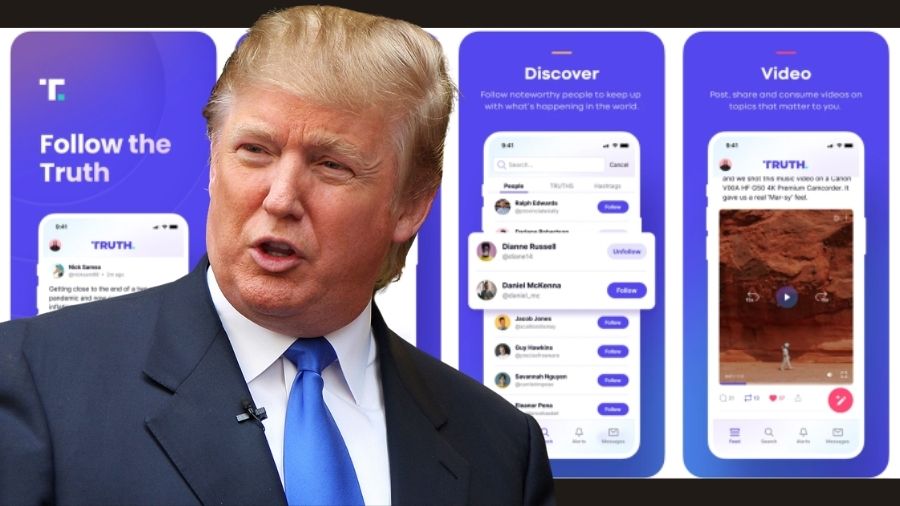 In the Truth Social version, several Mastodon features were removed, including as polls and post visibility options. On December 14, 2021, Rumble and TMTG formed a partnership. The Truth Social beta website was already using Rumble's cloud services.
Late on Sunday, 21st February 2022, Donald Trump's new social networking site, Truth Social, was released in the Apple App Store. Several people reported being unable to establish an account or being placed on wait after receiving the message. "We've added you to our queue due to high demand." Devin Nunes stated, "We'll start rolling out on the Apple App Store this week."
Truth Social Web App Launch Date
The launch date of the Truth Social Web app is said to be at the end of May, according to David Nunes. Nunes stated, "We will introduce PWA (Web Browser) at the end of May, which will allow access from any device." "After that, we'll release an Android app… pending Google permission!"
Trump Media & Technology Group, the parent firm of Truth Social, was founded with the goal of standing up to Big Tech after Trump was banned from Twitter, Facebook, and YouTube for allegedly encouraging or praising violence during the January 6 riots in the United States Capitol.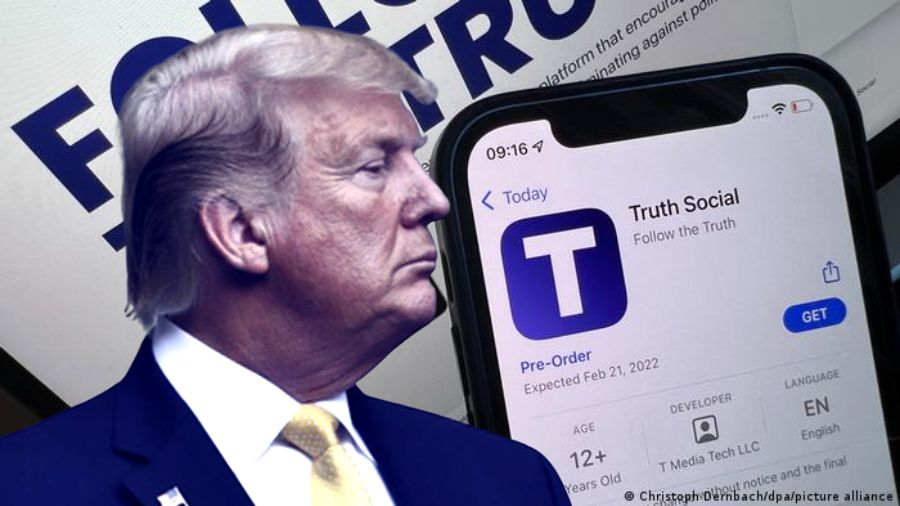 However, the social media initiative is constrained by its dependence on Alphabet's Google and Apple, which run the world's most popular app stores.
Through a merger with blank-check business Digital World Acquisition Corp., TMTG intends to become public. The Securities and Exchange Commission is reviewing the acquisition, which is expected to take months to complete.
Social Media Activity of Donald Trump
Trump's social media engagement received international attention when he joined Twitter in 2009. He tweeted often throughout the 2016 election campaign and as president until he was prohibited in the last days of his presidency.
In the previous twelve years, Trump has sent about 57,000 tweets. He utilized Twitter on a regular basis to interact with the public, ignoring the press.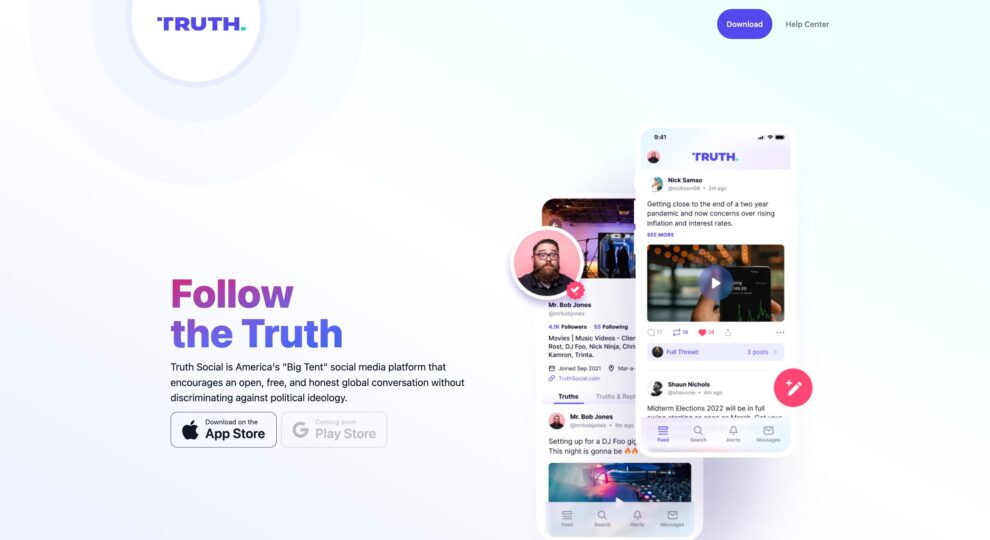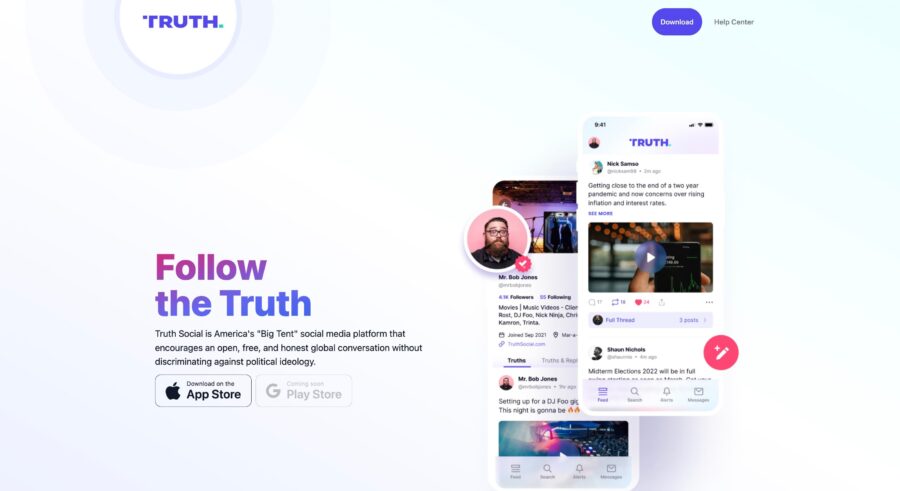 According to a White House press secretary in June 2017, Trump's tweets were the official presidential views. Trump announced the firing of key administration officials and cabinet members on Twitter.
Following years of criticism for allowing Trump to spread disinformation and falsehoods, Twitter began to tag some of Trump's tweets with fact-checking alerts in May 2020.

Subscribe to Email Updates :