A Fox News statement released Monday states, "Fox News Media and Tucker Carlson have agreed to part ways. We thank him for his service to the network as a host and, before that, as a contributor."
Carlson's last program was Friday, April 21, and he didn't get the chance to sign off to his viewers. According to Axios, Fox News reached an 11th-hour settlement for $787 million with Dominion Voting Systems.
Shares of Fox Corporation fell on Monday after the media business abruptly announced the departure of star personality Tucker Carlson. The sudden departure cast doubt on Fox News's future and the conservative network's prime-time lineup. The Fox news network announced their host's departure on Monday.
He had an audience of 334,000, comprising the 25 to 54 age group. He sought a larger audience than other Fox News hosts and rival networks like CNN and MSNBC.
Tucker Carlson leaving the network created a big impact on their schedules. The Fox network has decided to rotate hosts to fill in the absence of Carlson's 8 PM slot. They are trying to fill in their schedule until a proper successor can take over in Carlson's stead.
Carlson's abrupt departure occurred less than a week after Fox settled a $1.6 billion defamation lawsuit with $787.5 million. Dominion Voting Systems had sued the business for the network's coverage of the 2020 presidential election.
Carlson's private messages were leaked during the court filings in the Dominion lawsuit. His messages were made public, which contained his criticism of Fox Management. According to The Washington Post, the comments and criticism influenced his departure from Fox.
https://twitter.com/sarafischer/status/1650522842818134024?s=20
A source stated that Carlson wasn't aware of him leaving Fox News. He was only informed on Monday morning, the source added.
Previously O'Reilly was in the 8 PM slot, and he quit the network in 2017 following sexual harassment charges made against him. Carlson was the one to replace O'Reilly. According to the Hollywood Reporter, O'Reilly had an average of 728,000 viewers during the first quarter of 2017. Carlson's ratings were significantly lower than O'Reilly's. The average viewership for Carlson for the first three months of this year was 443,000.
A former producer of Carlson's show named Abby Grossberg has also sued Fox. She claimed that Dominion's attorneys had forced her into delivering false testimony during depositions in a sex and religious discrimination lawsuit filed last month.
Abby Grossberg claimed in her court filings last month that she had to work in an environment that "subjugates women based on vile sexist stereotypes, typecasts religious minorities and belittles their traditions, and demonstrates little to no regard for those suffering from mental illness."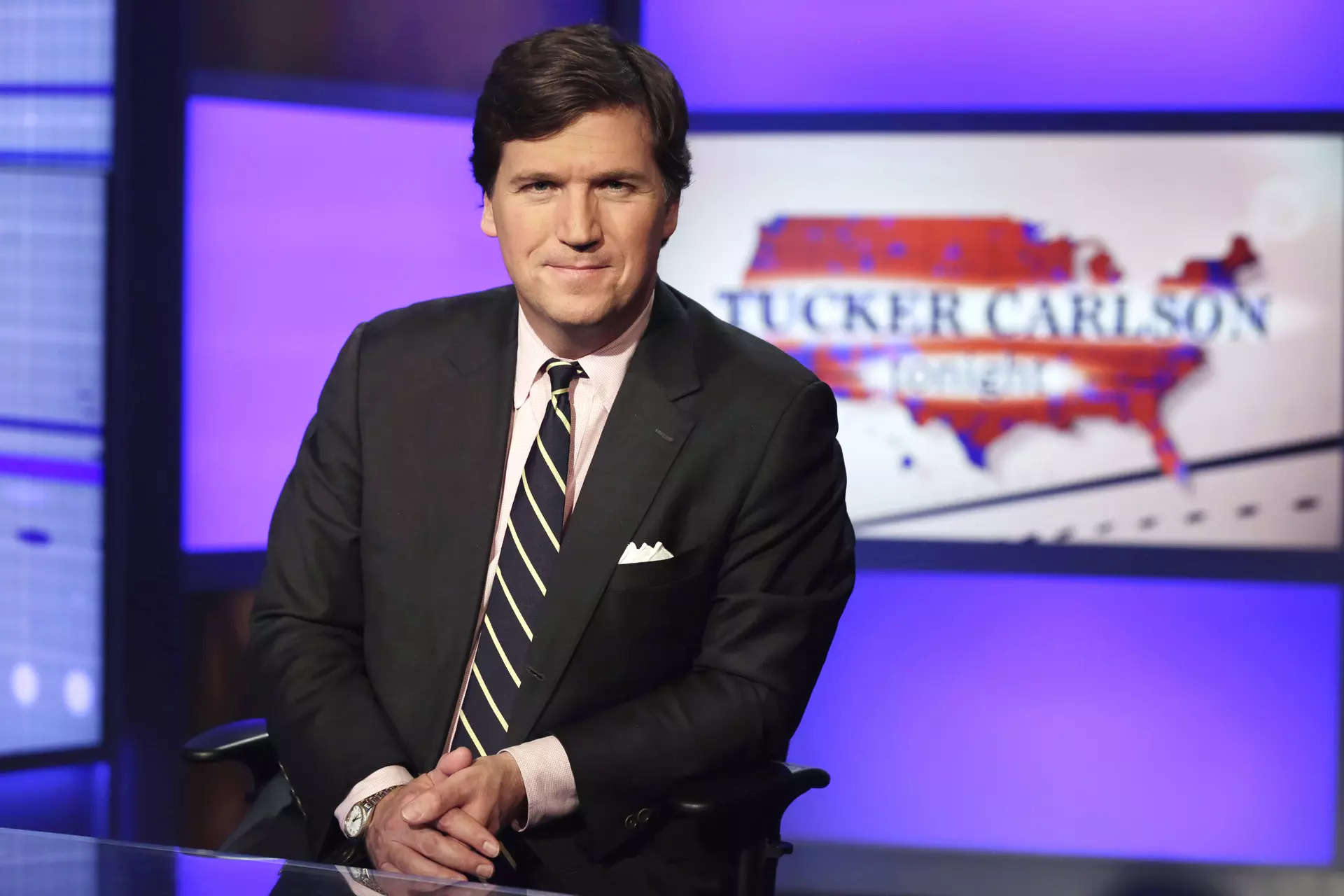 Fox has refuted her claim. However, Bloomberg News has claimed that the possibility of her private recordings being played during the trial pushed Fox News to settle.
The Murdoch family owns Fox, and its stock dropped as much as 5.4% to $31.80 in New York, marking the biggest decline since October. They closed at $32.64, down 2.9%.
Carlson was formerly an editor at the Weekly Standard and CNN co-host and has developed into the network's biggest star in recent years. However, Carlson's controversial commentary caused many issues in Fox's business. Many advertisers even boycotted his show for his commentary.
Andrew Tyndall, who publishes a newsletter about broadcast news, stated that he thought the loss of Carlson would be fine with Fox News since the network's public relations team would build a star out of whoever took over his time slot.
According to Tyndall, Fox News "has survived and thrived as it lost (or got rid of) Glenn Beck, Bill O'Reilly, Megyn Kelly, and Shep Smith," He further added, "Its viewers don't watch the personality; they watch the channel."

Subscribe to Email Updates :