After being suddenly fired from Fox News last month, Tucker Carlson announced to start his show on Twitter.
In a tweet called "We're back," Carlson shared a video discussing his next moves on Tuesday. The previous host announced that he would move his program to Twitter, which he called "the last remaining platform in the world" that permits free speech.
We're back. pic.twitter.com/sG5t9gr60O

— Tucker Carlson (@TuckerCarlson) May 9, 2023
Carlson offered little information and pledged to provide a "new version of the show we've been doing for the last six and a half years," but the details of when the program might air were not provided.
However, Carlson repeated many of the same ideas he has frequently argued, such as how the so-called mainstream media is full of propaganda and lies.
Tucker Carlson stated, "Twitter is not a partisan site, everybody's allowed here, and we think that's a good thing, and yet, for the most part, the news you see analyzed on Twitter comes from media organizations that are themselves thinly disguised propaganda outlets."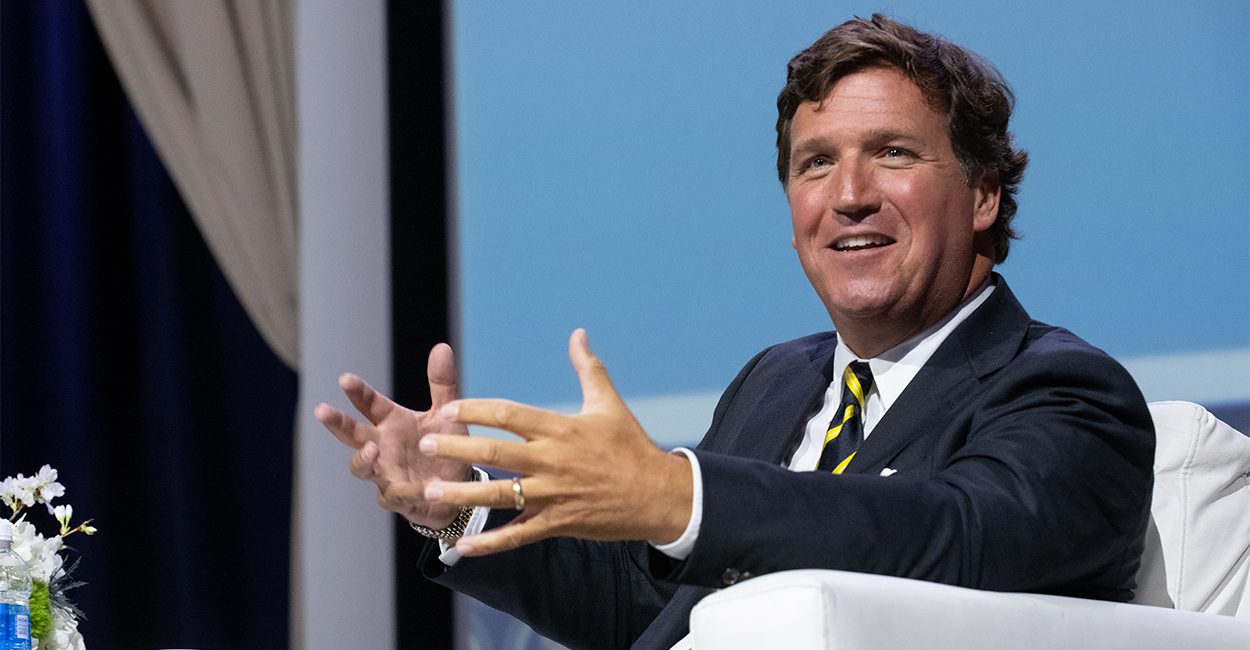 Carlson switched to Twitter after the platform came under Elon Musk's new leadership and opened its doors to most conservative accounts previously banned for disinformation and hate speech. In October 2022, the billionaire acquired control of the platform and immediately allowed accounts that had been banned in the past to reappear, including Donald Trump's.
Carlson should have mentioned Musk in his video. Twitter used a poop emoji as a response to a comment request.
The "free speech absolutist" Musk tweeted on Tuesday: "We have not signed a deal of any kind whatsoever. Tucker is subject to the same rules & rewards of all content creators."
Carlson's ambitions for the remainder of his Fox contract, which runs until 2025, are still being determined.
According to Axios, Carlson's attorneys wrote to Fox on Tuesday, charging the media outlet with fraud and breach of contract. Usually, when someone leaves the air, television firms frequently incorporate a non-compete agreement. According to the letter, Carlson's contract with the network's non-compete clause is no longer valid.
When contacted for comment, neither Fox nor a Carlson representative was available.
Carlson has established himself as one of the network's most popular hosts during the presidency of Donald Trump, attracting a devoted audience while spewing racist and xenophobic remarks on his show.
His program was canceled last month due to the $787.5 million settlement of a $1.6 billion defamation lawsuit filed by Dominion Voting Systems after the airing of Donald Trump's false claims of voter fraud in his loss to Joe Biden in the 2020 presidential election.
Fox News has not offered any comments regarding why Carlson left the air. However, several publications have claimed that the decision was influenced by offensive remarks made against executives. Carlson's allies have denied that.
Since his departure, leaked texts and videos have revealed Carlson making sexist and derogatory remarks, calling the Fox Nation streaming channel "sucks" and a Dominion lawyer a "slimy motherfucker."
Following Carlson's resignation from Fox News, his former employers have stepped in to replace his popular program with an interim one called Fox News Tonight, which features a rotating cast of network pundits until a replacement can be found.

Subscribe to Email Updates :