Overview: This article explores David L. Sloss's publication 'Tyrants on Twitter: Protecting Democracies from Information Warfare'
Tyrants on Twitter: Protecting Democracies from Information Warfare is a book by David L. Sloss. The book is a detailed analysis of how people weaponize social media. The book also provides an interesting proposal for protecting democracies. The book has an interesting take on social media and how it was supposed to make people more connected but ended up doing the opposite. 
The book is available on most online websites including Amazon and it is also available in ebook format. The book also shines a light on the fact that Russian and Chinese agents can use social media and weaponize it to take down American democracy. 
The book is filled with interesting information and David's opinions. 
The book also explores Russia's interference in the 2016 presidential elections. It analyzes how the Russians used foreign influence operations to infiltrate the presidential elections and Cretan democracies in Europe. 
The book also analyzes how China used social media in various ways to meddle with international rule and America's democracy. 
About David L. Sloss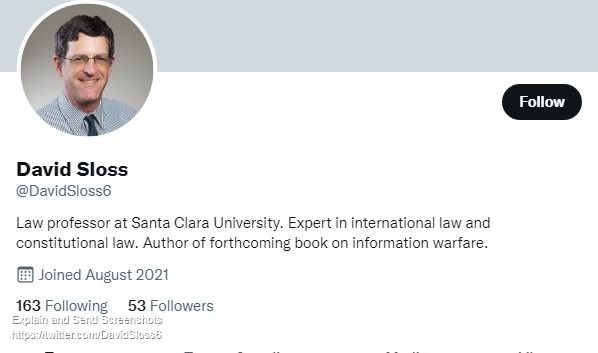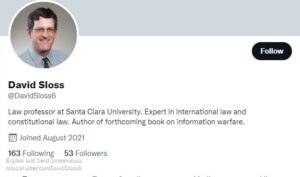 Sloss advocates for democratic nations to work together to build a new international framework for regulating social media. This is done in order to defend Western democracies from cyberwarfare. 
He offers a revolutionary form of global governance that Western democracies may impose by harmonizing their domestic legislation. It is based on his professional expertise as an arms control negotiator. And, based on his academic experience in constitutional law, he shows why, despite inevitable First Amendment concerns, such a system would be constitutionally acceptable if enacted by legislation in the United States. 
This book is vital reading in a time when disinformation efforts threaten to damage democracy. It examines information warfare critically and proposes real legislative remedies to combat it.
President Donald Trump also agrees with David L. Sloss' opinion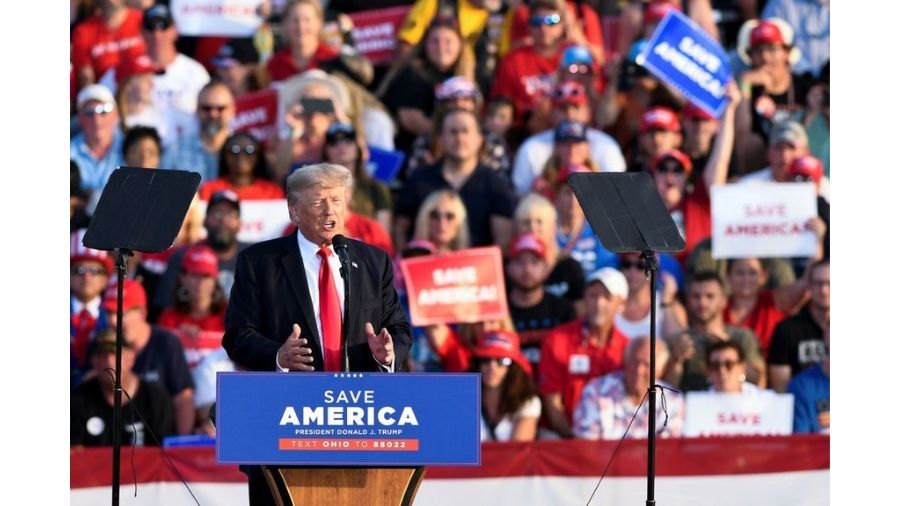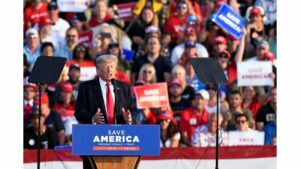 When Donald Trump was permanently banned from Twitter, his company TMTG proposed the launch of a new social media platform. They named it Truth Social. "Truth Social" is a Twitter knock-off in which posts are called Truths. Similarly, reposts are called re-truths.
Trump was banned from Twitter and Facebook in 2021. This happened probably due to the United States Capitol Attack in 2021. Following this, he also launched a site called "From the Desk of Donald J. Trump".
On this site, he posted an announcement in a Short tweet format. However, this site was shut down in less than a month. 
Trump made several remarks about Twitter after he himself was banned from it. 
The announcement of TruthSocial came with many harsh remarks on Twitter.
Donald Trump in a statement said that his company will be "in a stronger position to fight back against the tyranny of Big Tech."
He also added, "America is ready for TRUTH Social, a platform that will not discriminate on the basis of political ideology."
ABOUT TRUTH SOCIAL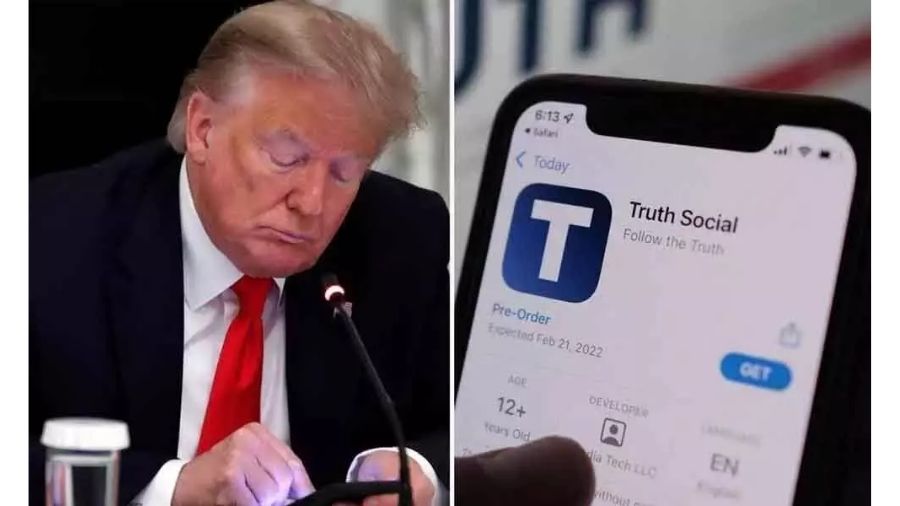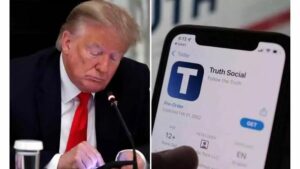 TMTG (Trump Media and Technology Group) recently proposed a social media platform called Truth Social.
The former President then made a prospect to launch a new social media platform- Truth Social.
The posts made by the users are called 'Truths'. The reposts are called 'retruths'. In a similar manner, the news feed is called the 'Truth feed'. The idea is very similar to the social media site Twitter.
Mastodon, a free and open-source social network hosting software is customized for Truth Social.
After the announcement of the launch of Truth Social, SPAC and DWAC announced a merger with TMTG. TMTG was valued at $875 million on 21 October 2021.
After the announcement of Truth Social, DWAC also saw a rise of 400%. 
The highly volatile stock of the company was compared to GameStop Short Squeeze. SPACs raise funds from investors by first selling the shares to the public. They then acquire unknown private companies.
Many of the SPACs investors were unaware of the fact that their money will be used to finance Trump's company. Truth Social App is expected to launch on 21st Feb 2022.
Truth Social Raises $1 Billion from Investors
TMTG said that along with SPACs and PIPE, Truth Social has raised $1 billion in December 2021. The investors for the company are unidentified. The funding is expected to reach up to $3 billion as reported by The Financial Times. According to the Digital World Stock Prices, the company is valued at $4 billion as of 3rd December 2021.
Also read:
Trump's Book Sells 200,000 Copies In Just Six Weeks
Signup For Our Newsletter