Unlock Sprint Phone – Sprint's unlocking policies are rather strict, but there are a few ways to unlock your Sprint phone for free, so you can use it on other networks.
This article covers all those methods that you can follow for the same.
So, without any further ado, let's get started –
Do I need to Unlock my Sprint Phone?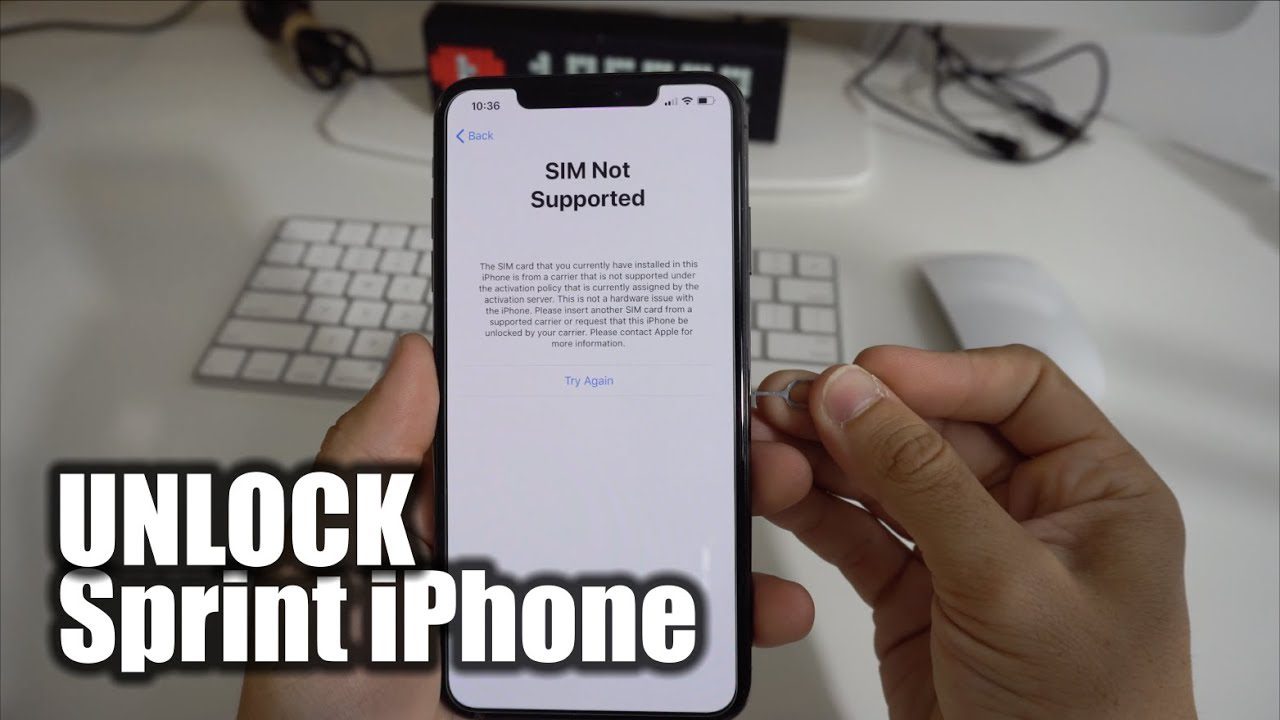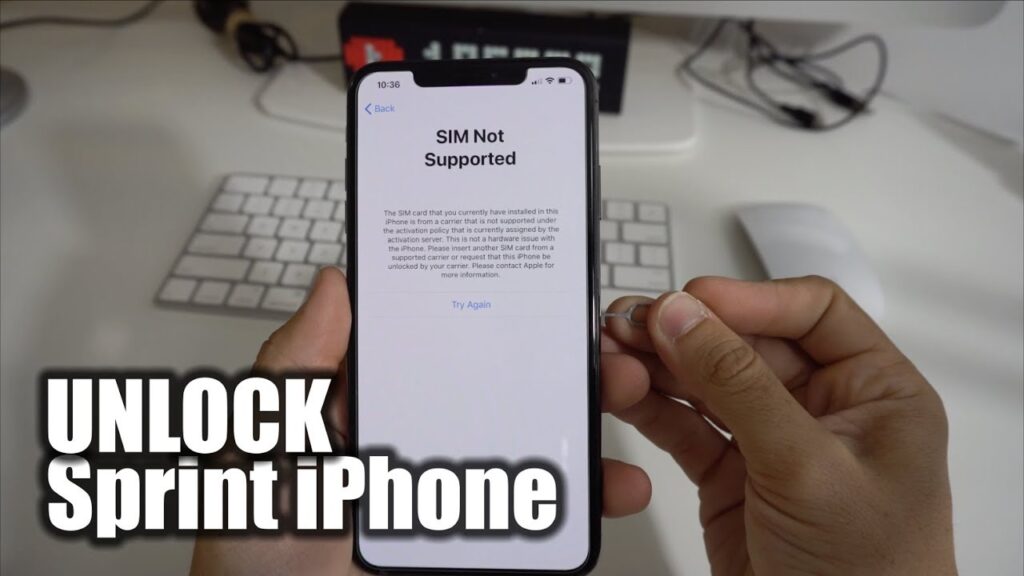 If you want to utilize just Sprint services in the future, you do not need to be concerned about unlocking your Sprint phone. However, you'll need to look into unlocking possibilities if you wish to use your current phone with other SIM cards.
How to Unlock Sprint Phone
Before attempting to unlock your Sprint phone, you must ensure you have a good cause. Furthermore, you should be aware of the minimal essentials regarding your phone, such as its serial number, manufacturer, model, IMEI, and so on.
The first step to unlocking your Sprint phone is to contact Sprint customer service and explain why you want to do so. Sprint's unlocking service phone number is 888-211-4727.
If your account and device are eligible, they will inform you exactly what to do next.
You will need the following information ready before calling Sprint's helpline to unlock your Sprint phone –
Your full name
Your account number
Password to your account
Your social security number's last four digits
Your phone's International Mobile Equipment Identity (IMEI or MEID)
While Sprint has an automatic unlocking policy, you may consider utilizing a non-Sprint unlocking provider if your phone is still locked.
Is unlocking your Sprint Phone worth it?
Unlocking your phone is essential as after you unlock it, you can use it the way you want, such as traveling internationally and using local SIM cards, utilizing numerous national carriers simultaneously, selling your phone, or moving service providers.
Requirements to Unlock Sprint Phone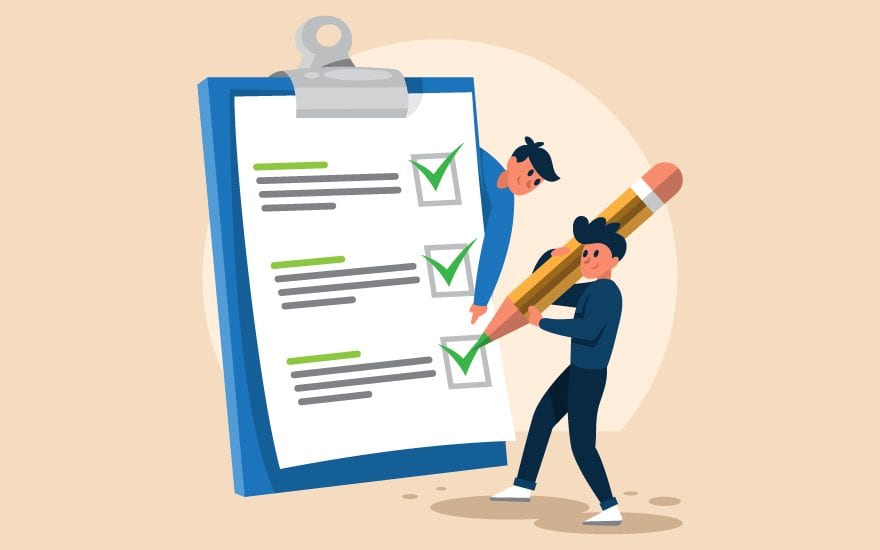 Sprint offers distinct unlocking requirements for three categories of devices – Sprint Postpaid, Sprint Forward, and Inactive.
Sprint Postpaid Devices
Sprint will unlock your handset so you can use it on any GSM network under certain conditions –
SIM card unlocking is possible with the phone.
When linked to Sprint, there must be 50 days of network usage.
All charges payable under any Service Agreement (or Minimum Service Term, as applicable), Installment Billing Agreement, or Lease Agreement have been paid in full, including but not limited to –

A fine for leaving early.
Early lease or installment payment.
Purchase options at the end of the lease.
Because the consumer does not own leased devices, the SIM unlock process must be delayed until the end-of-lease purchase option is used and paid in full.
Everything is fine with the associated account.
No one has reported this device as lost or stolen or linked it to fraudulent activity.
Sprint Forward Devices
Sprint Prepaid will assist in unlocking a Sprint Forward device under the following conditions –
No red flags, such as a lost or stolen status.
A device has to be linked to an active account for a minimum of 12 months.
Sprint Prepaid Customers who meet the above conditions and want to unlock their SIM-unlockable device should call 855-639-4644 to talk with a professional.
Sprint Inactive Devices
If a customer owns a passive device, they must contact Sprint Customer Service to unlock it so it can be used with a different SIM card.
An OTA update may be required to determine whether the device's unlocking instructions were successfully given, and there may also be a requirement for additional eligibility verification.
Please keep in mind that Sprint does not guarantee that an unlocked handset will work on any other network, and Sprint devices whose owners have attempted to modify or reactivate their network settings with a new operator may no longer function properly on the Sprint network.
That carrier's regulations and infrastructure determine the acceptance and activation of a device by a different carrier.
Minimum requirements to Unlock Sprint Phone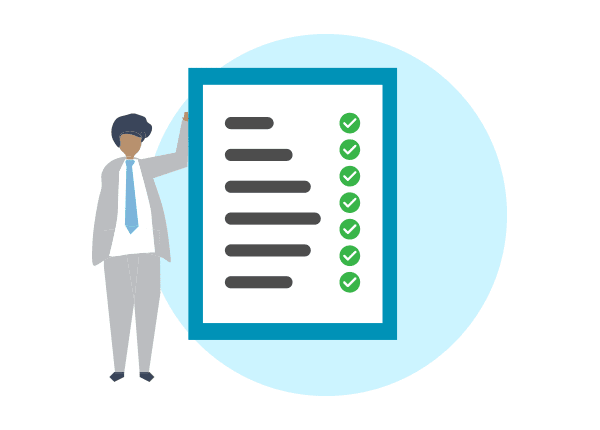 Before being eligible for unlocking, Sprint requires postpaid devices to have at least 50 days of service and prepaid devices to have at least 12 months of service.
However, keep in mind that Sprint has an auto-unlocking system for devices that fulfill all of the prerequisites, and if your phone is still locked, it is likely that it does not meet the unlocking criteria.
Unlocking Your Sprint Phone for Free
Sprint is the only provider that allows you to unlock your phone for free, but of course, you must meet the Sprint Unlock eligibility requirements listed above to use their unlocking services.
The method to get it done is to call Sprint's customer support and request an unlock. Sprint's customer support number is 888-211-4727 for postpaid phone users, and customers with prepaid Sprint Forward can contact customer care at 855-639-4644.
If you cannot unlock Sprint Phone straight from Sprint, your best choice is to turn to an independent unlocking source. Once you've given them your phone's information, they'll either send you an unlocking code or unlock your smartphone immediately, depending on the make, model, and carrier.
These procedures can cost anywhere from $5 to $50.
Here is a list of reliable external unlocking resources –
Official iPhone Unlock – BEST FOR iPhones
Doctors Unlock service
Unlock Base
iPhone IMEI – another option for iPhones
Mobile Unlocked
Cell Unlocker
DirectUnlocks offer very fast results and promise to unlock your phone in less than six hours.
How to Unlock Sprint Phone by IMEI
Each device is allocated a specific 15-digit IMEI number, also known as Phone ID. The IMEI number is used in all unlocking techniques for phones manufactured after February 2015, and a third-party service can unlock your phone if you provide them with your IMEI number.
How to Unlock Sprint CDMA Phone
Sprint just joined the T-Mobile family, which employs GSM technology, and despite the changeover, their older devices continue to operate on the CDMA network.
All CDMA phones capable of connecting to 4G networks will require the same unlocking method described above, but unlocking is handled very differently for smartphones built before February 2015.
It should be noted that these devices can only connect to CDMA networks and are not SIM Unlock enabled, so the MSL code was used to encrypt many devices manufactured before February 2015. Sprint may be able to provide a Master Subsidy Lock (MSL) code for use on devices that do not enable SIM Unlock for customers who qualify.
However, this does not guarantee that the device will be compatible with other networks or recognized by other carriers.
Sprint will send you a bill alert and a text message when you are qualified to get your MSL code for certain MSL-based devices. That carrier's regulations and infrastructure determine the acceptance and activation of a device by a different carrier. Sprint devices whose owners have attempted to modify or reactivate their network settings with a new operator may no longer function properly on the Sprint network.
How do I Unlock My Sprint iPhone?
You can unlock your iPhone on your Sprint account by following the steps and directions mentioned below –
If you still have issued related to a device unlock after obtaining confirmation from Sprint that your phone has been unlocked, try the following –
Check that it is powered on, inside Sprint's service area, and either tethered to a Wi-Fi network or capable of receiving cellular signals.
Restore your iPhone's factory settings.
Please back up your iPhone before restoring it.
The phone must have been activated and used on Sprint for at least 50 days to qualify.
Once unlocked, your Sprint phone can only be used with other GSM networks.
FAQs About Unlock My Sprint iPhone?
What exactly makes it a good idea for me to unlock my phone?
After unlocking, you can use your phone with any GSM carrier's SIM card. In other words, you can switch carriers without losing service, use local SIM cards in other countries, and enjoy total freedom from your phone.
Can I change carriers from Sprint to another?
Yes, but only if you first unlock it.
Why are phones locked when purchased from a carrier?
Carriers lock customers' phones for security, to prevent fraud, and to ensure customers use their services at least until they've paid off their handsets in full and to keep users tied to their services.
Signup For Our Newsletter