ZEE5 Film Unlock The Haunted App Featuring Hina Khan & Kushal Tandon Watch Now: A Zee5 original movie with the television superstars Hina Khan and Kushal Tandon made his premiere on the 13th of March. This movie is packed with thrill and drama that kept the audience gripping their teeth in terms of what would happen next. The film revolves around the story of an app that grants one dark wish and how the lives of the characters change after this revelation sets the movie in motion. For the first time, Hina and Kushal were seen together with many other actors from the television industry.
Read Here: Punjabi Song Baazar
ZEE5 Unlock The Haunted App
So with this today we'll have a look at the characters of the movie and the roles they've played:
Read Here: Nisha Guragain TikTok Star Viral Videos
Hina Khan
Hina Khan plays the character of Suhani in the film. She has been in a relationship with Amar, her long-term boyfriend. Life turns around for Suhani when she has a roommate, and she realizes that he is losing her relationship, this is when she decides to download an app that grants her one dark wish. And things change after that drastically for her.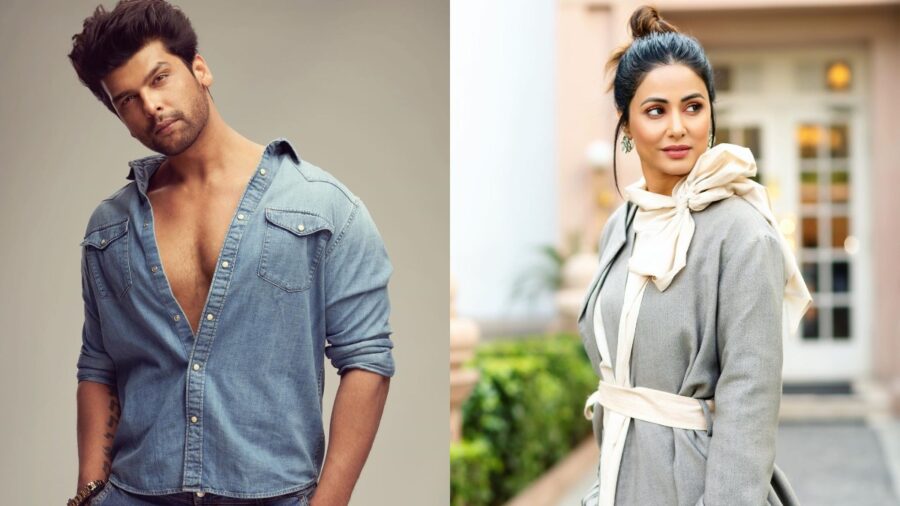 Kushal Tandon
He plays the role of Amar, who is his long-term boyfriend of Suhani. Things start to fall apart for him and Suhnai when the roommate enters their life, and he finds himself drawn to her. Their bond starts hitting a horrible patch right after, and things slowly start getting messier.
Aditi Arya
Aditi Arya is a former titleholder of "Miss India World 2015," She plays the role of Ridhhi in the movie. She has played a part in the roommate of Suhani, and she is the reason why most of the turmoil in their relationship takes place. Watch the movie to know more about the roles that the upcoming actress has played in the series.
Rishabh Sinha
The "Qubool hai" Actor plays the role of Anubhav in the movie. His role in the film is quite essential and vital.
The movie is produced by Krasnaya corporation LPP and Horse Films LPP. If you are someone e who enjoys thrillers and horror movies, then this is a must-watch.

Subscribe to Email Updates :