Are you dealing with Verizon visual voicemail not working? If yes, you have stumbled upon the right webpage.
Verizon visual voicemail displays a list of your voicemails on a Verizon Wireless smartphone. You can use this tool to find out who left you a voicemail and when it was left.
Sometimes, you may face some issues with the Verizon visual voicemail, and it may not work properly. There can be many reasons for this.
In this post, we'll discuss the causes of your Verizon visual voicemail not working error and how to fix it.
So, without any further ado, let's get started –
How to fix Verizon Visual Voicemail Not Working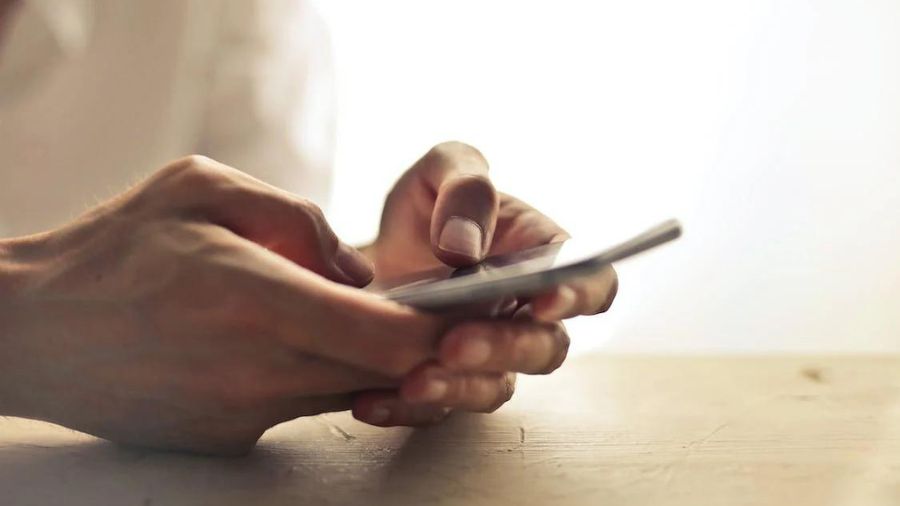 Firstly check if you're connected to the internet if the Verizon visual voicemail software keeps saying it is not working. If you have this issue, try removing and reinserting the SIM card to reset the app.
If the issue still persists, try following the below-shared methods to fix this error –
Use Android Repair
Install the Android repair tool to resolve the issue with the Verizon visual voicemail. It is the simplest and easiest solution if you have problems with your Android phone or tablet and need help fixing them.
Android repair is basically a fixing tool that can assist you in resolving various bugs and problems. With these repair tools, you can solve faults like the stuck-on boot loop, the black screen of death, apps constantly crashing, and many similar problems.
Permit Using Background Data for Verizon Visual Voicemail
If you have restricted Verizon Visual Voicemail from accessing data in the background, you may face Verizon Visual Voicemail not working error.
In such scenarios, you can follow the below-shared steps to enable the use of background data for visual voicemail –
Open the Settings app.
Choose "App Management" from the "Additional Settings" menu. This step can be different depending on the type of phone you have.
You will find many system programs that you have downloaded to your Android phone. Just search and tap on "Visual Voicemail."
Next, select "Mobile Data."
Lastly, turn on "Allow background data usage."
Turn-on and off Airplane Mode
Just turning on or off airplane mode is a straightforward solution to most internet and network-related issues.
For this, simply slide down the notification bar and select Airplane Mode on your phone's home screen. Once turned on, reverse the process to turn it off. The positioning of the Airplane Mode might differ depending on the device you use. However, you can slide to the settings section and search for the same.
Clean Verizon Visual Voicemail Data & Cache
All applications frequently gather usage statistics and caches to enhance functionality. However, these data and cache files may sometimes get damaged and cause problems like this.
You must remove the app's cache and data to resolve this issue. For this, you can follow these simple steps –
On your Android device, go to Settings.
Go to Applications options to see installed applications.
From the list of installed apps, select Verizon Visual Voicemail.
Now select Storage from the menu.
Choose the Clear Cache and Clear Data buttons.
That's it. This might help you fix Verizon Visual Voicemail not working.
Update Verizon Visual Voicemail Application
There could be program issues that prevent you from using the service. These minor problems will likely arise if a program or the Android version needs to be updated.
Search for Visual Voicemail by Verizon on the Google Play store to see whether an update is available. Updates provide bug fixes and new features, which should help resolve the Verizon visual voicemail not working issue.
Why am I facing Verizon Visual Voicemail Not Working issue?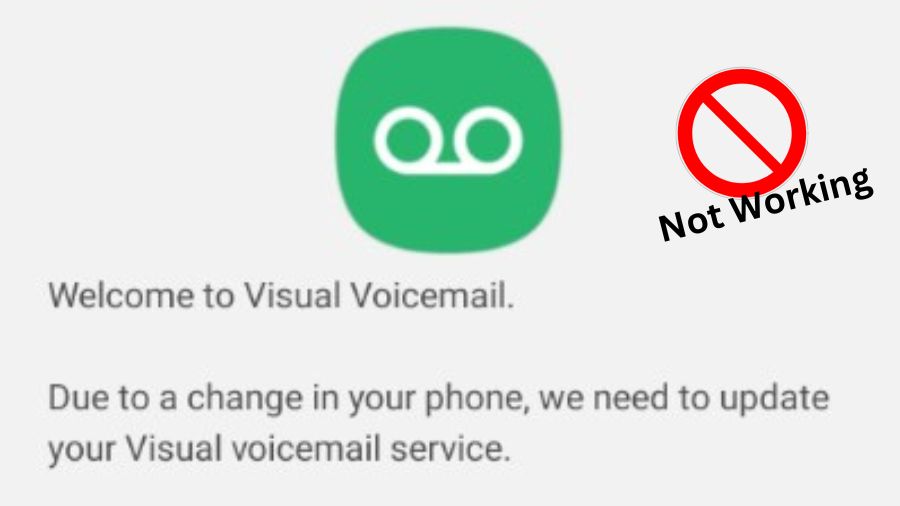 There are a few possible reasons you are facing Verizon visual voicemail not working.
Below, we have mentioned all these possible reasons –
Network Issues – These issues occur because of your phone's network settings or the network you are connected to.
Application bug – When apps become outdated, they produce corrupt data. It, therefore, can be a reason you face errors like this.
Corrupt program files – This issue could be the consequence of deleted pieces of files from the Visual Voicemail application.
Background permission – No permissions are established for the visual voicemail application to operate in the background. This could be a possible reason why you are facing this error.
What is the difference between Voicemail and Visual Voicemail?
When someone cannot answer a phone call, they can use voicemail or visual voicemail systems to leave and receive recorded messages.
The conventional way to send and receive recorded messages is via voicemail. When someone leaves a voicemail, they can access the message by dialing a specific number and listening to the instructions. Usually, voicemail messages are delivered in a linear form. Each communication is heard by the user in the sequence it was delivered.
With the help of the Verizon visual voicemail tool, you can have proper control over your voicemails. Your voicemails are listed and organized like email, with caller ID information, phone number, duration, date, and time. For managing incoming voicemails, it has a dashboard, which boosts efficiency.
What distinguishes a voicemail from a visual voicemail?
Suppose the person you are calling is not accessible or is engaged in another discussion. A typical voicemail is a recorded audio message the caller leaves for the intended recipient. Whereas Visual voicemail is a feature of VoIP business phones that allows users to display their voicemail messages as email or text messages and listen to them in any order.
FAQs
Is internet access necessary for Visual Voicemail?
Yes, a mobile data connection is necessary. Ensure that cellular data is enabled in your device's settings and you are connected to the internet.
Can Visual Voicemail be recovered?
Once deleted, your visual voicemails cannot be recovered unless you have backup your voicemails.
How do I set up voicemail on Verizon?
Launch the dialer app and dial *86 to configure your Verizon voicemail. Choose your language by responding to the automated prompts, then confirm by pressing #. Press # once more after entering your password when prompted. Following the instructions and entering the # key after each, you may set up your signature and greeting.
How can I access my Verizon Voicemail from abroad?
If you live outside of the United States, you can still check your voicemail with the help of Verizon Visual Voicemail.

Subscribe to Email Updates :