Looking for a guide to fix Verizon WiFi Calling not working issues? Though Verizon is the second largest network provider and offers reliable network coverage, many Verizon customers complain about their WiFi Calling issue.
If you are one of them, kindly read our comprehensive guide to learn about the cause, fixes, and more regarding the Verizon WiFi Calling problem.
So without further delay, let's begin.
Why Is My Verizon WiFi Calling Not Working?
Before we read the fixes to Verizon WiFi Calling, knowing the probable causes behind the issue is better, as it could help to get a solution faster.
Here are the most likely justifications for which you experience problems while placing a WiFi call as a Verizon customer.
Probable Roaming
If you are visiting a roaming area, you may be unable to make WiFi calls. If this is the case, you may be required to adjust your phone's settings and connect your device to the network you have subscribed to.
Incompatible Device
Device incompatibility is the most common reason behind Verizon WiFi Calling not working. You may face the issue if you have an old phone from Verizon. Since old Verizon phones do not have a WiFi calling feature, you must ensure that your phone has this feature.
Wrong SIM
You may also face a Verizon WiFi Calling issue if you use a SIM card from another network operator that doesn't offer WiFi Calling. This happens because WiFi calling features depend upon your network carrier and the SIM card.
Disabled Feature
It may be possible that the WiFi Calling feature is disabled on your device. This feature gets automatically enabled when you activate your device on Verizon, but if you turn it off accidentally, you can enable it again by visiting your device settings.
Let's look for the fixes to the problem in the next section.
Steps To Fix Verizon WiFi Calling Not Working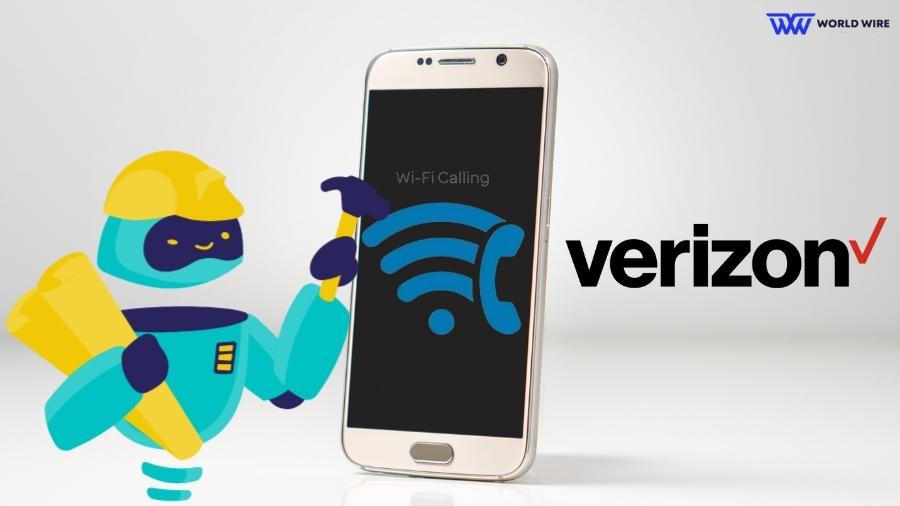 There are several fixes for the Verizon WiFi Calling issue. These include restarting, installing updates, factory reset, device activation, enabling WiFi Calling, etc.
Restart your device
Restarting your device will solve the issue most of the time, and you may be able to use WiFi Calling. Therefore, restarting your device is the first fix you can try for your Verizon WiFi Calling.
Check for Software Updates
If your phone is using an outdated version of its software, you may be unable to place WiFi Calls. Hence, checking for updates and installing them can help you solve the issue.
Enabling WiFi Calling
You may face Verizon WiFi Calling not working if the feature is disabled on your device. If this is the case, you will have to enable WiFi Calling.
The steps for enabling WiFi Callings differ for Android and iPhone devices.
For Android devices
Go to "Apps."
Click on the "Settings."
Go to the "Advanced calling menu."
Then click on "WiFi calling" and turn it on.
For iPhone
Go to the "Settings."
Select "Phone."
Tap on "WiFi calling."
Please turn it on.
Activate your device
You may face a Verizon WiFi Calling not working issue if your device is not activated, making your phone unable to place WiFi Calls. Therefore, you must ensure whether your device is activated or not. If not, you can activate your device by following the steps below.
Visit www.vzw.com.
Sign in to your "My Verizon account."
Go to "Devices."
Select the "Activate" or "Switch device" option.
You will have two options: Activate on an existing or new line.
Choose your preferred option.
Select "Device."
Select "old device" and click "Check device" from your device history if replacing your old device.
When activating a new device, select "No" and click the "Next" option.
Enter the device ID.
Confirm the customer is using the device.
Once you enter the details, you will receive a code via SMS for authentication.
Enter the code.
Your device is now activated.
After waiting a few seconds, please try placing WiFi calls to see if it works.
Factory Reset your device
You can try the factory reset to solve your Verizon WiFi Calling not working issue. However, before factory resetting your device, it would be best to back up your data, including contacts, photos, videos, etc., to the cloud. There are different factory reset steps based on the phone type you use.
If you are on Android, please follow the below steps to factory reset your device.
Go to "Settings" on your phone.
Click on the "General & Backup" option.
Select "Reset."
Select "Factory data reset."
Click on the "Reset device."
Lastly, tap on "Delete all."
You should wait for the reset to complete, try WiFi Calling, and check if you still face the issue.
If you use an iPhone, you can look for the below steps to factory reset.
Go to "Settings" on your iPhone.
Locate "General."
Click on "Transfer or reset iPhone."
Select "Reset"
Click on "Erase all content and settings."
Once you carry out these steps, your iPhone will reboot.
After your device starts, try placing WiFi calls to see if it is working.
Contact Verizon
We always have the network's customer service team to contact when we don't find solutions to any issue. If none of the above fixes for Verizon WiFi Calling not working solve your problem, you should contact Verizon customer care. The company agent will hear from you and make the best attempts to help you.
How Does Verizon WiFi Calling Work?
Verizon WiFi Calling uses a wireless connection to send messages and place phone calls rather than your cellular data. WiFi calling offers the benefit of placing a call even in weak network zones.
When WiFi Calling is enabled on your device, your phone will automatically pick the strongest network available after you dial. Then, it will route the call through a cellular or WiFi network, whichever appears to be the strongest during your call.
Please note that enabling WiFi Calling does not mean you become bound to routing calls solely through WiFi. But, your call will only route through a WiFi network if it is stronger than your carrier's cellular network.
In most cases, your cell phone carrier will treat WiFi calls as regular calls, meaning there are generally no additional charges to use this feature, and your WiFi call minutes will be deducted from your phone plan monthly allotment.
The Future Of Telephone Calls: WiFi Calling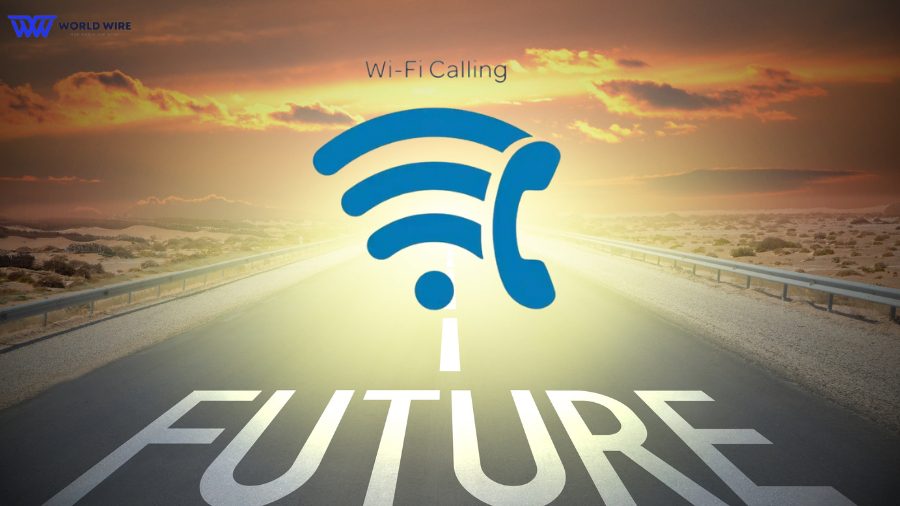 With many advantages over normal phone calls, the future of WiFi Calling seems incredibly outstanding. WiFi Calling does not lock you into making phone calls only through a WiFi connection. Rather, it offers a backup solution for your phone calls.
It is always good to have a backup plan if you accidentally lose cellular network service coverage. WiFi calling offers other benefits, like saving your data while placing international calls, with no hidden charges. It needs no additional hardware, as calls can be placed from personal devices.
While telephone calls are still in use, the WiFi Calling feature is gradually becoming popular on a large scale as nowadays, most cellular companies and devices offer this feature.
WiFi Calling vs. VoIP Phones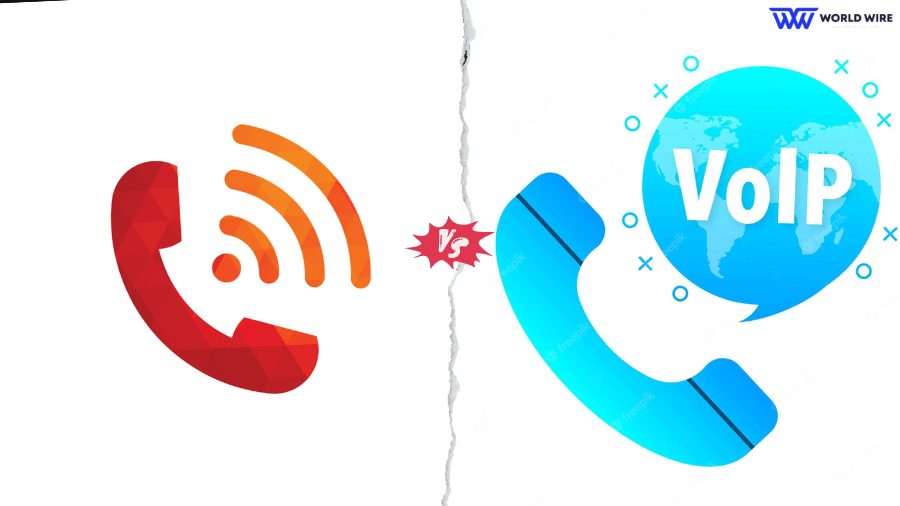 WiFi calling is one of the basic features of all Verizon smartphones. But most people need help differentiating between WiFi calling and VoIP (Voice over Internet Protocol) calling as these both operate on similar principles.
However, there lies a little difference between them. WiFi Calling and VoIP calling use different routes to transfer your voice. VoIP transfers your voice into data packets sent via the Internet to a telephone network and then redirected to the person you have called.
On the other hand, WiFi calling works by using an internet connection to reach your mobile network operator to place the call.
The other difference is that VoIP does not depend on a mobile carrier but depends on ISP (Internet Service Provider). In contrast, WiFi calling does, it needs to be enabled by the mobile network operator, and you also require a SIM for it.
FAQ
How to fix Verizon WiFi calling not working?
There are several fixes for Verizon WiFi calling, such as, Restarting your device, Enabling the WiFi calling feature, Updating your device software, and more.
Can I make WiFi calls without service?
Yes. You can place WiFi calls without cellular service. WiFi calling helps you to make smooth calls over a WiFi network when your cellular data becomes unreliable.
Why must I call Verizon to turn on WiFi calling?
The FCC mandates Verizon to deal with 911 calls and gather a registered location to provide phone service over the Internet, and this is the reason you have to call Verizon to turn on WiFi calling.
How can I make calls without a SIM using WiFi?
The steps to make calls without a SIM using WiFi are given below.
Turn on Airplane Mode on your device.
Enable WiFi and sign in to your WiFi network.
Then sign in to the Google Voice app.
Click on the "Menu" in the upper left corner.
Select "Make and Receive Calls under "Calls."
Choose "Prefer WiFi mobile bill."
Does WiFi Call utilize phone data?
If the call is routed through a WiFi network, it doesn't use data from the phone plan.
Can I use WiFi Calling overseas?
Yes. You can use Verizon WiFi calling feature to call overseas, but if it's not working, you should check your device balance, as international charges may apply.

Subscribe to Email Updates :