Watch Exclusive Interview with Sam Bankman-Fried – Ever since Sam Bankman-Fried was arrested, there has been much fuss around him. People are trying to know more about him and to do the same YouTube JP Sears recently held an interview. However, this interview was quite unconventional.
Below, we have covered how you can watch the exclusive interview with Sam Bankman-Fried!
Watch Exclusive Interview with Sam Bankman-Fried
JP Sears is unapologetically pro-individual liberties, especially the right to free expression and the promotion of a life free of tyranny. His videos have over 4 million followers and over 600 million views.
JP recently had an interview with Sam Bankman-Fried in which he questioned him about FTX's dramatic decline from its previous $32 billion valuation.
However, what is interesting about this interview is that it was a parody interview made with the sole purpose of making the audience laugh.
Why is Sam Bankman-Fried arrested?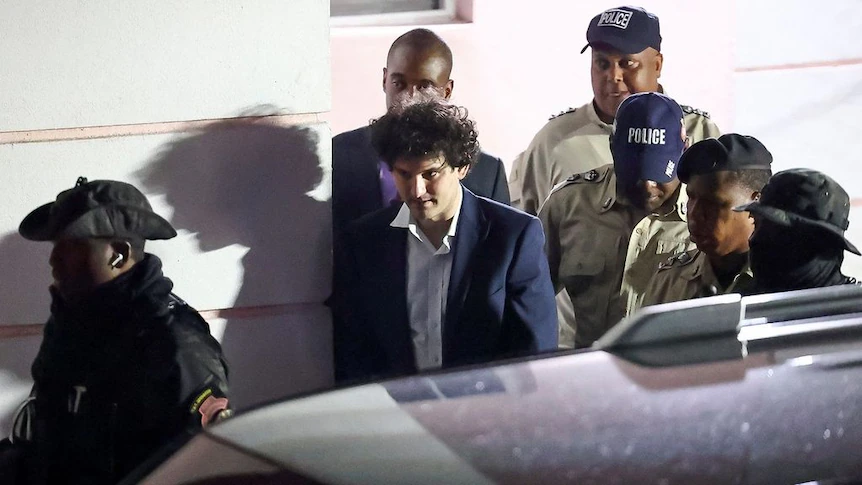 Sam Bankman-Fried, the founder of FTX, was detained in the Bahamas on Monday and charged with fraud by the US Department of Justice on Tuesday. Bankman-Fried is now expected to be extradited to the United States, where he will be formally arraigned, and a judge will decide whether he will be detained pending trial or freed on bond.
Bankman-Fried, on the other hand, declared on Tuesday about not waiving his right to a hearing before extradition.
Sam Bankman-Fried started FTX in 2018. Its value was projected to be $32 billion, and Forbes valued Fried's worth at $26.5 billion.
On November 11, FTX filed for bankruptcy as traders rushed to withdraw $6 billion from the site in only 72 hours, and rival exchange Binance abandoned a proposed rescue deal.
Prosecutors said that Bankman-Fried used FTX client deposits to pay Alameda's bills and debts and to make investments. Bankman-Fried, according to two Reuters sources, secretly transferred $10 billion in FTX client cash to Alameda Research, causing a liquidity problem at FTX.
Prosecutors believe he also tried to conceal the proceeds of wire crime while cheating Alameda's lenders by providing incorrect and misleading information about the hedge fund's state.
The Securities and Exchange Commission charged Bankman-Fried with defrauding FTX shareholders out of more than $1.8 billion by concealing the company's practice of rerouting client payments to Alameda while raising equity and the Commodity Futures Trading Commission charged Bankman-Fried and his enterprises with fraud and false misstatements of fact.
Legal experts believe prosecutors and regulators would generally agree to pursue criminal charges, which have a higher standard of proof, while staying civil cases.
According to experts, authorities may have difficulty recovering any assets earned through Fried's illicit activity, and Bankman-Fried may attempt to reach a compromise that addresses both the criminal and civil processes.

Subscribe to Email Updates :