Watch Devin Nunes discussing Truth Social's big week on Just the News
What's the interview about?
The video features the CEO of TMTG Devin Nunes and the hosts of 'Just the News', Amanda Head and John Solomon respectively.
Nunes discusses the latest developments with Truth Social including the beta testing of the Truth Social's web app and TMTG and DWAC's S-4 filing. Further, Nunes mentioned that "We started various testing, web browsing versions which mean you are going to get Truth producing any device which they have," Nunes stated.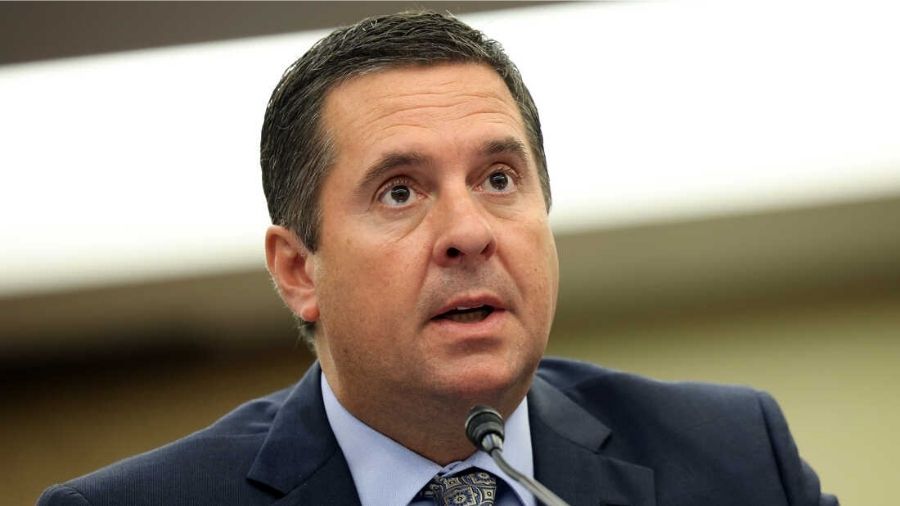 Nunes discussed the problem that Truth Social was having since its launch and that users were facing login issues and also the way they were being put on the waiting list. He said that they are working on the problems.
Also read|CEO Devin Nunes talks about Truth Social on the Joe Pags Show
Amanda Head enquired about the Truth Social users and if the number of users has increased. In reply to this Nunes said the social media outlet has a good amount of followers.
About Amanda Head
Amanda Head, also known as Amanda Maze, was born and raised in Birmingham, Alabama. She graduated from Auburn University. She then lived in Los Angeles where she pursued a musical career. She has been much influenced by both personal and professional life. Amanda is the hostess of the Hollywood conservative which is a rapidly-growing conservative talk show. She is also the National Spokesperson for one of the largest pro-Trump political action committees to defend the president. She is a fabled personality in the Hollywood industry. She is currently known as a woman who confidently defends herself and her views whenever she is condemned by her opponents and speaks and puts forth her views and what she believes in without any fear.
She is a well-known and well-trained singer who has performed in California at the Hollywood Bowl, in New York at the Ford Amphitheater, as well as in Texas at the SXSW music festival. Because of being engaged in her musical contracts between 2006 and 2016, she couldn't take political stances properly.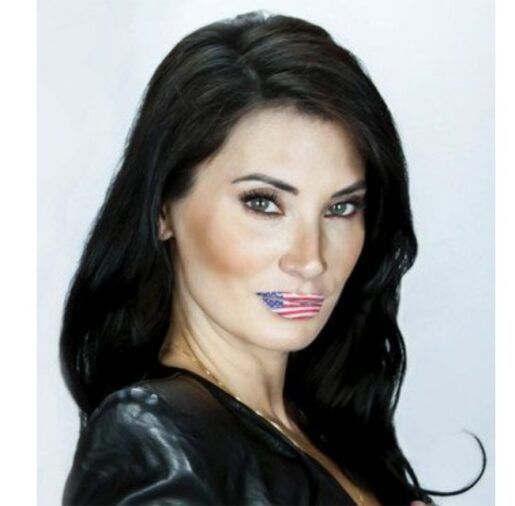 So, she decided to leave the industrial industry behind and started her career in politics to make a difference in the world of politics. Besides her involvement with The Hollywood Conservative, Amanda Head has also made her presence as a guest and has filled in as a host for the Talkers Top 100 show, The John Cardillo Show. She is also a regular guest on different news channels including, CBC, BBC and Fox News.
Amanda started a video blog" The Hollywood Conservative" in February 2016, where she came in contact with several followers who were not satisfied with the country's political leaders as they were taking the country. Amanda debuted as a co-host on the John Cardillo Show on AM 880 The Biz' and also on the CRN digital talk radio show in March 2016.
She also stated regular conversation on current issues on the conservative YouTube channel named as 'The Rebel Media'. Amanda is also a writer whose works have gained immense popularity.
About John Solomon
John F. Solomon is an American journalist, and contributor to Fox News until late 2020. He was formerly an executive and editor-in-chief at The Washington Times. Solomon has graduated from Marquette University with a bachelor's degree in journalism and sociology.
Solomon worked at the Associated Press, where he became the assistant bureau chief in Washington, to help to develop some of the organization's first digital products, such as its online elections offering. From May 1987 to December 2006, he served as The Washington Post's national investigative correspondent.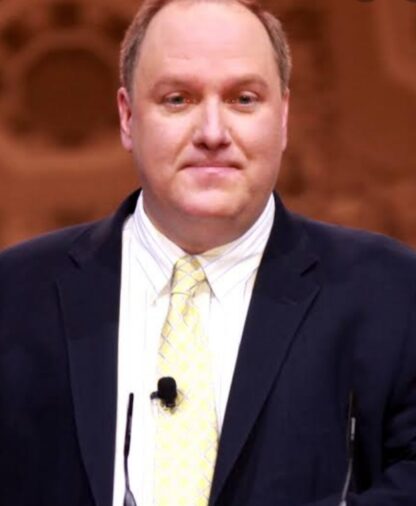 He has won a number of awards (including the 2008 Robert F. Kennedy Journalism Award) for his investigative journalism. He has been accused of magnifying small scandals, creating fake controversy and advancing conspiracy theories in current years. He played an important role in advancing conspiracy theories about alleged wrongdoing involving Joe Biden, and his son Hunter Biden in Ukraine. He also promoted Trump-friendly stories during the Donald Trump presidency.
Solomon has received a number of awards for investigative journalism, notable among them are:
Robert F. Kennedy Journalism Award
Society of Professional Journalists' National Investigative Award, which he won together with CBS News' 60 Minutes for Evidence of Injustice.
In 2002, the Associated Press's Managing Editors Enterprise Reporting Award for What The FBI Knew Before September 11, 2001.
The Gramling Journalism Achievement Award for his coverage of the war on terrorism.
In 1992, the White House Correspondents' Association's Raymond Clapper Memorial Award for an investigative series on Ross Perot.
About Just The News
In January 2020, Solomon launched Just The News, a news media outlet and website. He hosts a podcast named John Solomon Reports, on the website.
John Solomon is the founder, CEO and Editor-in-Chief at Just the News media outlet. It is a non-biased news media brand based in Washington, D.C. which is committed to just reporting facts from journalists.
About Devin Nunes
David Nunes (full name Devin Gerald Nunes) was born October 1, 1973, is an American businessman, politician, and former dairy farmer who serves as chief executive officer of the Trump Media & Technology Group (TMTG). Before resigning from the House and joining TMTG, Nunes served first as the U.S. representative for California's 21st congressional district and then California's 22nd congressional district from 2003 to 2022.
He is from the Republican Party. Nunes was the chair of the House Intelligence Committee from 2015 to 2019. He was also a member of President Donald Trump's transition team. Nunes's former district numbered the 21st from 2003 to 2013 was the 22nd after redistricting. He was in the San Joaquin Valley and encompassed most of western Tulare County and much of eastern Fresno County.

He is the former CEO of the Trump campaign and Steve Bannon, the chief strategist has called Nunes Trump's second-strongest ally in Congress.
Los Angeles Times described him as "one of Trump's most ardent and outlandish defenders in Congress" who "parroted the president's conspiracy theories" and used his position "to try to undermine [the] investigation into Russian interference in the 2016 election."
About Truth Social App
Truth Social (also stylized as TRUTH Social) is a social media outlet created by Trump Media & Technology Group (TMTG). TMTG is an American agency and technology company founded in October 2021 by former U.S. President Donald Trump. The Truth Social outlet is a free and open-source circulated social network.
Former President of the U.S.A Donald Trump raised an outlook on creating a new social media platform. He made the decision after he was prohibited from Facebook and Twitter after the Capitol Hill attack of 2021.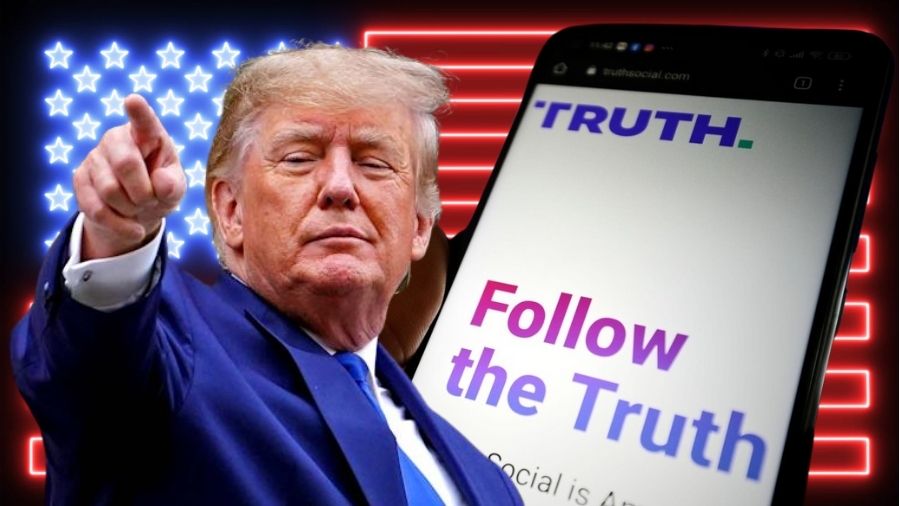 Trump's primary objective behind bringing the social media platform into existence is to develop an opponent to the liberal media association and fight back against the "Big Tech" organizations of Silicon Valley, which have used their unilateral strength to silence opposing voices in America.
The service was inaugurated on 21 February 2022. It has undergone drastic and constant scaling difficulties from the beginning, overseeing a lower than believed user base. It is accessible to limited users in the United States.

Subscribe to Email Updates :