At the Save America rally on Saturday night in Pennsylvania, former US President Donald Trump referred to his successor Joe Biden as an "enemy of the state." The American President had criticized the "extremism" of his Republican opponent. 
WATCH: Trump calls Biden an "enemy of the state"
On Saturday, September 3, former US President Donald Trump responded to Joe Biden's criticism of him as a danger to democracy by branding him an "enemy of the state" and putting his case on trial. ineptitude, during a Pennsylvania midterm election campaign event.
In response to the vicious criticisms of his successor, who accused him of standing for "the 'MAGA Republicans'", an extremism that "threatens the very foundations of our Republic," Donald Trump said in front of the crowd, "It's him [Joe Biden], the enemy of the state."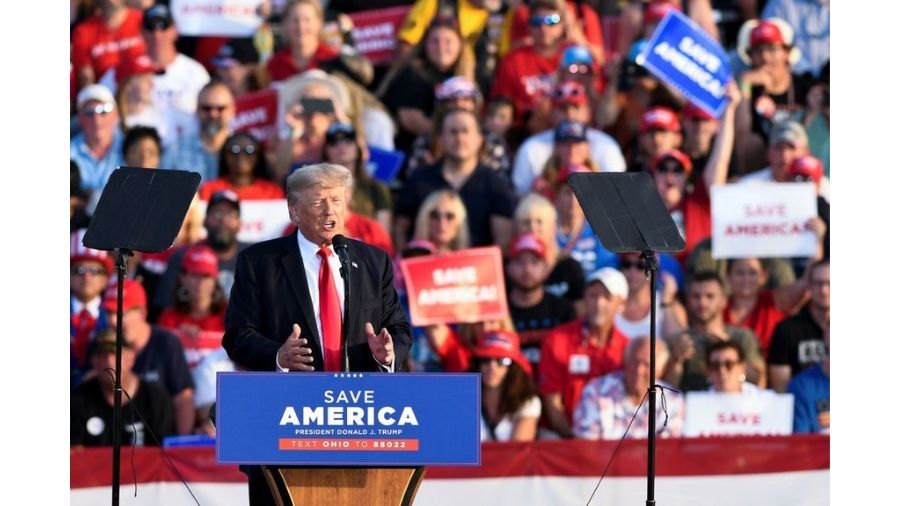 "His speech was only hatred and anger", denounced Donald Trump, also categorizing it as "the most vicious, hateful and divisive speech ever delivered by an American president".
Joe Biden criticized individuals who "do not respect the Constitution," "do not believe in the State of right," and "do not recognize the will of the people" in his speech on Thursday in Philadelphia, the birthplace of the United States, in which he called for saving "the soul of America."
Trump calls the FBI raid on his Mar-a-Lago residence a "flagrant abuse of the law"
The Republican billionaire also called the dramatic August 8 FBI raid of his Mar-a-Lago home in Florida one of "the most shocking abuses of power by an administration in American history".
Donald Trump also declared that this investigation was "the most striking example of the threats to American freedom". This was also Trump's first public appearance following the spectacular FBI search of his Florida home on August 8.
"The shameful raid and raid on my house in Mar-a-Lago was a travesty of justice," insisted the former president, who openly courts a 2024 presidential rerun.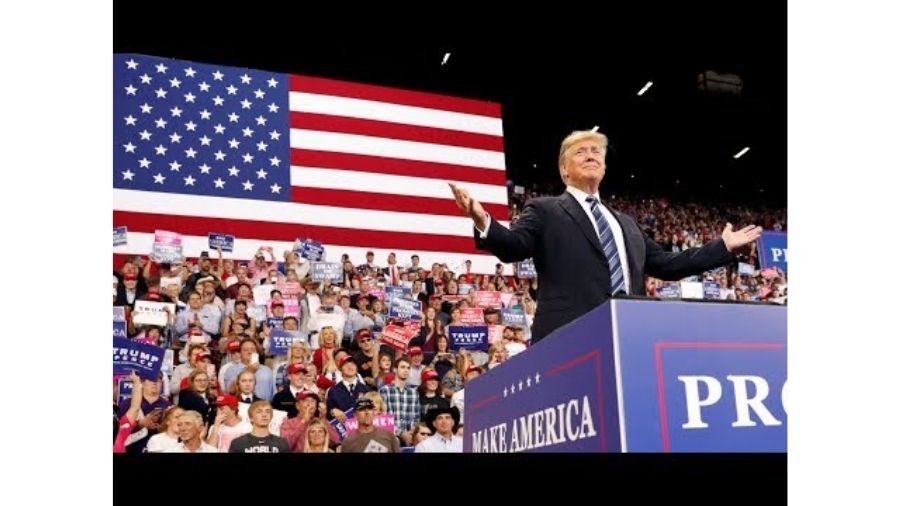 The FBI conducted this search because it believes the former president may have illegally stored sensitive records during his tenure at the White House.
According to a document from the Department of Justice, federal agents think that among the 30 boxes confiscated are top secret papers that are "probably hidden" to obstruct the inquiry.
But according to Donald Trump, there would be "a backlash like no one has ever seen" as a result of this "flagrant abuse of the law."
The outcome of the 2020 presidential election, in which he lost to Joe Biden, was also questioned once more by the former president. "American elections should be decided by the American people. And it didn't happen like that in 2020," he said.
Signup For Our Newsletter