Are you planning to visit Wells Fargo Center? If yes, this Wells Fargo Center parking guide will be a lifesaver for you. In this guide, we have covered all the official and unofficial parking options, parking costs, tailgating rules, and more.
So, without any further ado, let's get started –
Wells Fargo Center Parking Guide – Tips, Maps, and Deals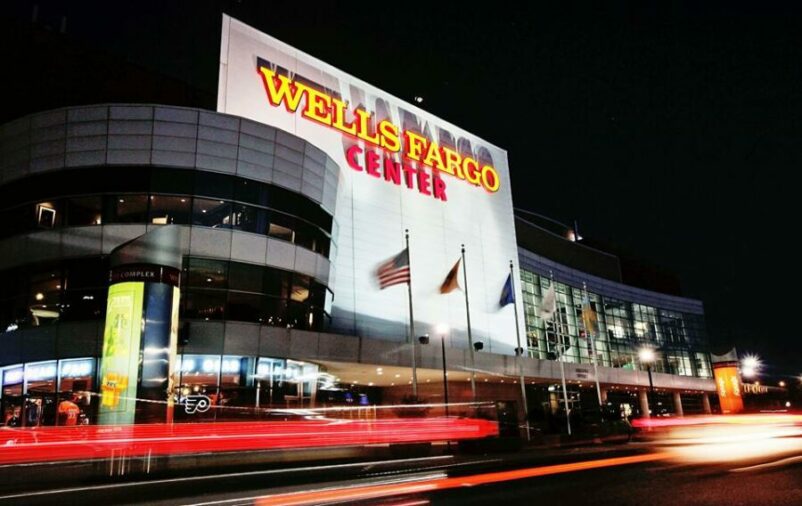 The arena in Philadelphia, Wells Fargo Center, beholds the madness of a significant number of people every day because of its popular shows. This multipurpose arena used to be known as Wachovia Center, and later it changed the name to Wells Fargo Centre after hosting its first live event. However, the Center started its journey with different names, and under naming rights, the name kept changing.
In the southwest corner of Philadelphia, besides South Philadelphia Sports Complex, the tower of Wells Fargo Centre is set up. Apart from that, the Center is famous for NHL Philadelphia Flyers and the NBA Philadelphia 76ers, as Well Fargo Centre is abode to them.
We understand that finding a parking spot during games and events can be challenging. That's why we have created this parking guide that you can read to find different parking options at Wells Fargo Center.
Wells Fargo Center Official Parking Options and Price
The authority of Wells Fargo Center has chalked down very simple parking lot maps with multiple entries and exit points. Almost eight parking lots will lead you to the arena, most of which are self-service. However, you can get reserved parking in E and Broad street lots. 
The official website of Wells Fargo Centre has a special window where you can book your parking area, and over 6000 parking spaces are available. The Xfinity parking area is located on the northwest side of Wells Fargo, and this place offers valet parking. 
As the arena gets a huge number of people, it is highly recommended that you must book your parking slot before. The fare of the parking area varies depending on the event. However, the official parking space in Wells Fargo Center will cost you somewhere between $20-$25 if you opt for the parking ticket online.
But if you do not pre-book the parking slot, you can opt for the on-spot booking. However, you will have to pay a higher rate for the parking space, and there are also good chances that the parking space might not be available. Another thing to know is that they do not accept cash, so you have to pay with credit/debit cards, apple pay, or Google pay.
Unofficial Parking Options Near Wells Fargo Center and Parking Cost
The authority of Wells Fargo Center has different facilities regarding the parking area, and pre-booking parking areas help the visitors a lot. However, the parking rates and availability can be an issue. In such situations, you can opt for unofficial parking lots and garages to save some bucks and reserve your parking.
The Center is surrounded by sports complexes where you can find the Lincoln Financial Field and Citizen's Bank Park. You can use their parking lot at a lower cost though it also depends on the vehicles and the events. Apart from that, the Citizen's Bank Park is the nearby place where you can park your car. These nearby Wells Fargo Center parking lots are much cheaper than Target Center Parking options, in comparison.
Apart from these, there are many other unofficial parking lots near Wells Fargo Center that we have mentioned below –
1745 Sherman St

– This is the cheapest parking lot near Wells Fargo center, and you have to pay only $5 for parking. This is an indoor parking area in north capitol hills, so you have to cover approx 280 ft to reach Wells Fargo Parking Area.

125 E 18th Ave

 – This is another cheapest parking lot close to Wells Fargo Centre, and for parking your car, you have to pay only $5.

333 S- Flower S

t- This is the World Trade Center parking lot, and they will charge $8 for parking. You can locate this place near Walt Disney concert Hall. Million Dollar theatre.

461 S. Olive St

 – The Gas Company Tower Garage parking lot is secured and affordable. The parking charge is $10, just 0.2 mi from the Center.

2033 Penrose Ave Parking

 – This is outdoor parking near the Center, and Penrose Hotel operates this parking lot. You have to pay only $15 for the entire day.
Wells Fargo Center Handicap Parking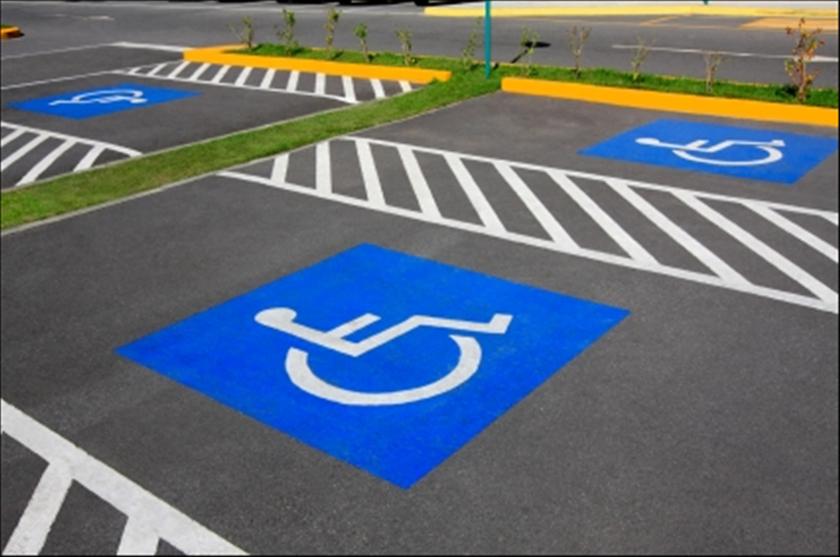 The good news is that the official parking lots of Wells Fargo Center offer handicap parking options. This allows handicapped people to park their cars inside the official parking of the arena.
In addition to that, disabled people also receive special assistance from the staff. Currently, Lot C and D offer reserved parking for handicapped individuals.
However, you will have to opt for the advanced booking to avoid any inconvenience on the event day. In addition to that, your vehicle also needs to have a handicapped license plate on it, and you may be asked to provide an official handicapped certificate issued by the government.
You can locate these handicapped parking areas mostly in the eastern parts of 11 street. The Universal sign will help you to detect the place.
Also read – Spectrum Center Parking Guide
Public Transit to Wells Fargo Center 
Taking public transport will be best for you if you want to come to this place at a low cost and avoid traffic jams. It also eliminates the tension of finding a perfect parking spot.
You can come here through different routes. The nearby stop is NRG station, from where you can take a 6-minute walk to reach the spot. NRG is the best route to reach any sports complex the south Philadelphia, and SEPTA also offers special bus services when some major events take place.
If you are coming from North or center Philadelphia, you can come by the orange subway route. People who are coming from west Philadelphia can come easily via the SEPTA subway.
Tailgating at Wells Fargo Center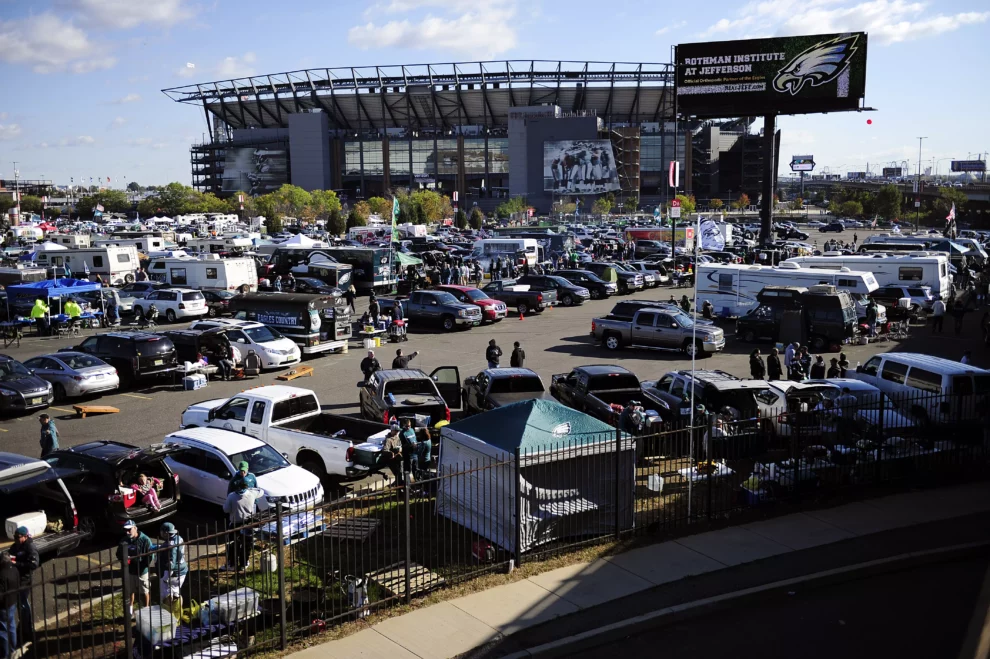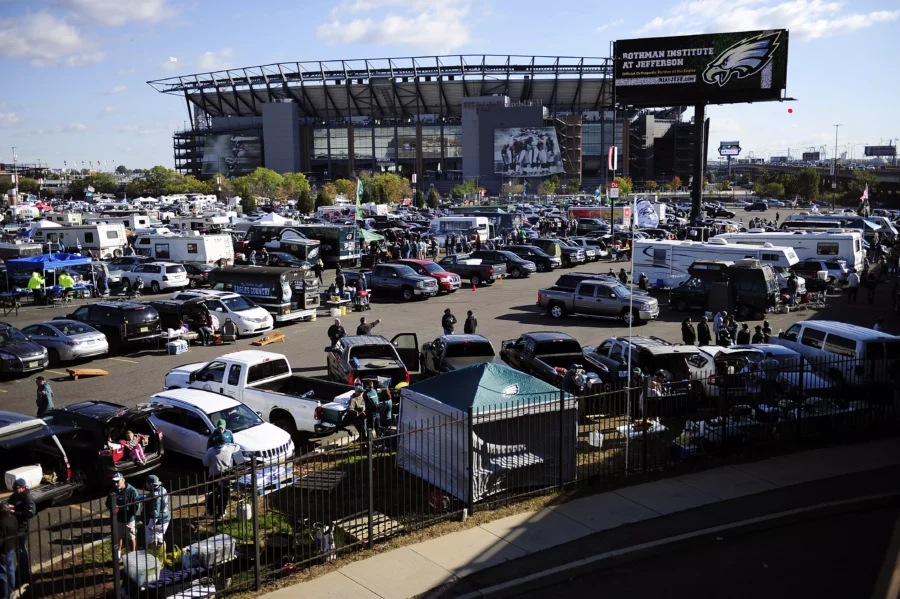 Tailgating creates an atmosphere more exciting around any stadium or arena, and Wells Forgo Center is no exception. The good news is Wells Fargo Center allows tailgating.
The Center sometimes offers handcrafted beer called "beer, Wine, and spirits." However, some different bars and restaurants serve beers and other meals. If you are looking for a dining place within the stadium, The Cure Insurance Club, The Cadillac Grille, and The Lexus Clubs can fulfill your demands.
In the parking area, the Xfinity Live complex also offers different dining and amusement options.
Getting to Wells Fargo
If you are sticking to this article, you have already known about Wells Fargo Center and its popularity. For entertainment and sports lovers, Wells Fargo Center is a wonderful place. If you come to this place, there are so many things you can enjoy. The Citizens Bank Park is a great place for baseball fans. Xfinity Live is located at 1100 Pattintion avenue, the nearest place to Wells Fargo Center. Another place around this complex is Lincoln Financial field which is also a great place to visit.
Wells Fargo Center Parking Guide Video

Subscribe to Email Updates :