Ever since the elections, the Donald Trump campaign has filed a number of lawsuits challenging multiple states. These lawsuits were filed for challenging the vote count, vote certification process, and general election processes in states like Michigan, Arizona, Pennsylvania, Nevada, and Wisconsin. The number of lawsuits file has reportedly reached at least 86. Trump, his lawyers as well as follower took a strong stance claiming that there was widespread fraud and systemic failure when it came to the subject of elections. Most of these lawsuits have either been dismissed by the court due to insufficient evidence or dropped by the plaintiffs themselves.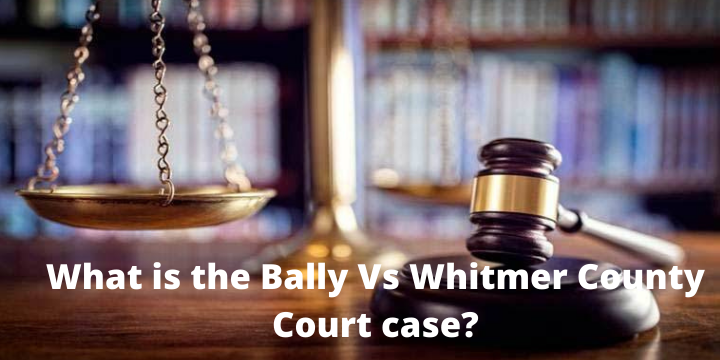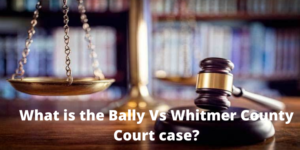 Bally Vs Antrim County Court case
A lawsuit was filed against the registered voters in Michigan who sued state officials which included the Governor of the State, in the federal district court. The lawsuit was filed on November 11, 2020. The plaintiffs alleged fraudulent voting practices, inconsistencies in the voting process among the most cited issues. Another big claim they made was about the expulsion of poll watchers from the canvassing process. They asked the court to exclude all the votes from Ingham, Wayne, and Washtenaw counties from the State of Michigan.
Related Article – Stoddard Vs City Election Commission Of the City Of Detroit case
The Verdict
In their case, the plaintiffs cited similar problems like the ones in the Trump Vs Benson and Constantino Vs Benson Cases. We have covered both these cases in-depth on our channel if you wish to read about them. But much like the other cases mentioned before this, this case did not have a shred of much evidence to back it up. Most of the accusations made by the plaintiffs were based on theories and ideas and not on concrete proof. It was therefore dismissed by the plaintiffs themselves on the 16th of November voluntarily.
Must Read Article – Donald Trump for President Vs Benson Court Case
Important Term
By definition, Poll watchers are people assigned by a particular political party/candidate to observe the entire process of vote counting in each and every polling place. Their job is to pay attention to any systemic fraud or illegal vote-counting process occurring in the polling place and making sure to either stop it or report it to the concerned party.
Conclusion
We hope you found this article informative and helpful. We are going to continue our coverage of the various lawsuits and claims filed by the Trump Campaign on our channel. To keep in touch with our continued coverage of the issues, make sure you tune into our channel. We write articles about sports, entertainment, technology, politics, and everything in between on our website every day! If any of these topics pique your interest, world-wire.com is the place for you!

Subscribe to Email Updates :