Ultra-MAGA is a phrase coined by Vice President Joe Biden to describe a subset of "extreme" Republicans. Biden used the words for the first time in a speech about economic growth and jobs on May 4, 2022, and then on May 10.
The term "ultra-MAGA" went viral in the days that followed, as many Republicans embraced it, creating memes and items with the catchphrase, just like they did with Let's Go, Brandon.
How Did Ultra MAGA start?
President Joe Biden delivered a speech on economic growth on May 4, 2022. During his address (which can be viewed here), he discussed Senator Rick Scott's financial plan, saying, "Senator Rick Scott of Florida, a United States senator who leads the Republican National Senatorial Campaign Committee, unveiled what he terms the 'Ultra-MAGA Agenda.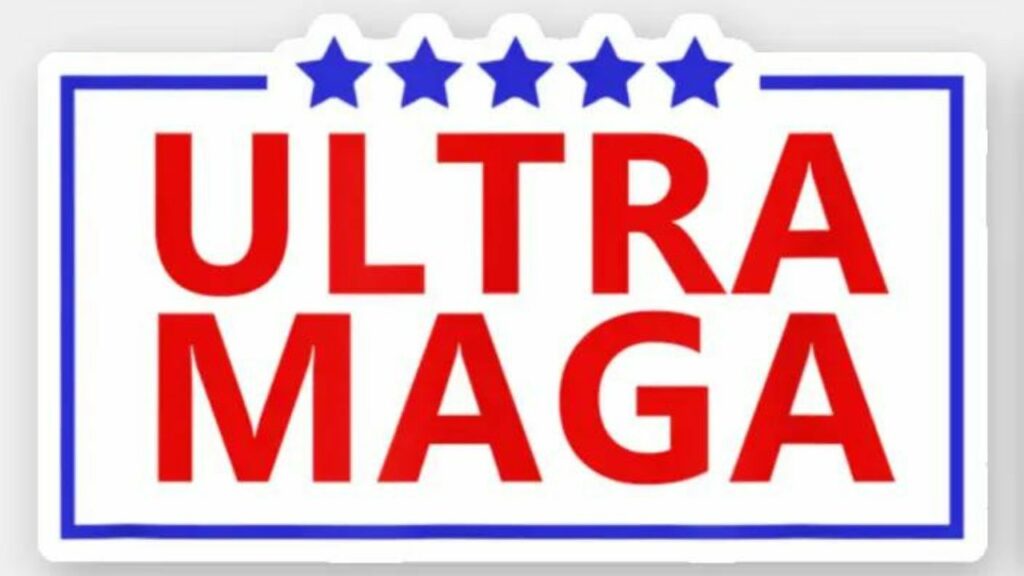 '" President Joe Biden highlighted in a short address on inflation that the Ultra MAGA Republicans had taken over a part of the Republican party, making government practically hard given his thin majorities in both the House and the Senate. He went on to say that it would "increase taxes on 75 million American people."
On the same day, Biden used the phrase "ultra-MAGA" to emphasize the same point, garnering over 35,000 likes and 11,500 retweets in two weeks.
Biden delivered another economic speech on May 10, 2022. During his speech, Biden mentioned Rick Scott again, saying, "Americans have a choice right now between two paths," Biden's path, which "attacks inflation and grows the economy by lowering costs for working families," and the ultra-MAGA path, which will "raise taxes on working families, lower the incomes of American workers, threaten the sacred programs Americans rely on like Social Security, Medicare, and Medicaid, and give big corporations and billionaires break after the break" (shown below). After six months of research on how to target Republicans, Biden reportedly used the term "ultra-MAGA."
How does Ultra MAGA Spread?
Shortly after the remarks, many Republicans and those with right-wing political convictions embraced the word. In early May 2022, the House GOP and the Save American PAC began selling shirts with the wording on them.
Memes containing the slogan became popular on sites such as 4chan and Twitter in the days that followed, as did the hashtag "#UltraMAGA."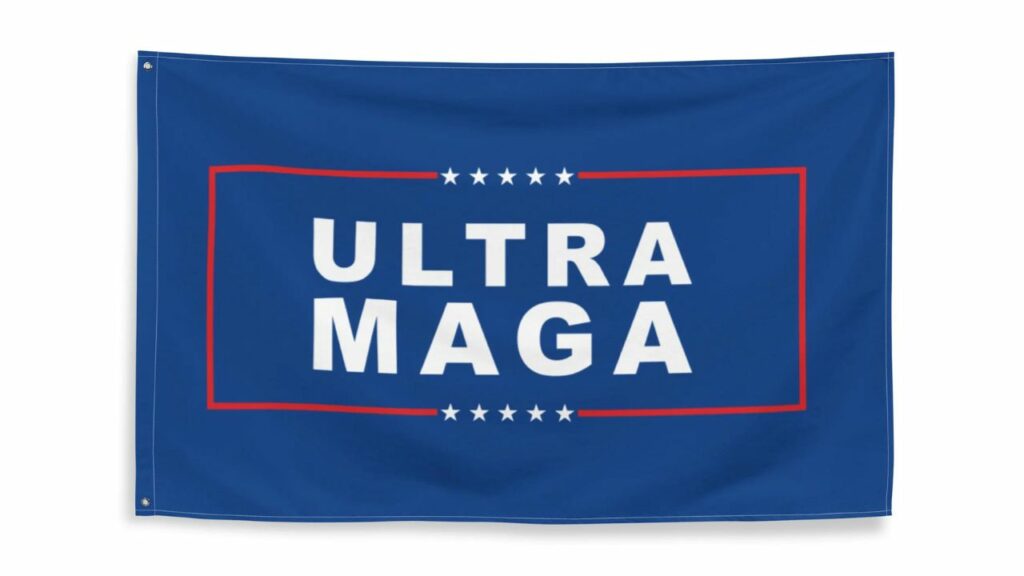 Republican representative Marjorie Taylor Greene used the hashtag in a May 6 tweet, "When it comes to Make America Great Again, I'm all in, and I can't even comprehend anyone who isn't," garnering over 50,000 likes in 10 days.
The definition of 'ultra MAGA' 
Voters may be familiar with the abbreviation MAGA, which stood for Make America Great Again and gained popularity during Donald Trump's presidential campaign in 2016.
However, it appears to have taken on a new connotation with Biden's current usage of the phrase, which he added "ultra." In a press conference, White House press secretary Jen Psaki addressed the president's use of the words.
During a briefing at the White House, press secretary Jen Psaki fielded questions concerning President Biden's usage of the word "ultra-MAGA." According to Psaki, the statement refers to what the president considers "radical" ideas and initiatives emanating from "a certain wing of the Republican Party." 
With the addition of "ultra" to the acronym for Make America Great Again, Biden's phrase has been inferred to relate to "Republicans aligned with the party's far-right," The Independent reports.
Possible Headquarters for Ultra Maga Movement
The Sunshine State, Florida, has de facto become the de facto headquarters and launch pad for the far correct Republican agenda.
The destiny of the Republican Party in Florida and nationally lies entirely on the shoulders of two individuals – Donald Trump and Ron DeSantis – who have converted Florida into the epicenter of the Republican Party's arch-conservative moment.
It may appear strange that Florida would be the originator of much of the Republican policy agenda and the home of the top GOP candidates. In contrast to other reliably conservative states in the Deep South, the state's political leanings are purple.
Beyond the campaign, Trump's frequent visits to Florida elevated the state to the symbolic center of the MAGA movement. Trump dubbed his Mar-a-Lago club the "Winter White House," spending a lot of time there throughout his presidency and conducting formal presidential business there, including hosting a lot of foreign heads of state. After departing the White House, Trump designated the resort their official residence, potentially illegally, and relocated there.
Also, Read | Donald Trump to visit Mike Lindell's MAGA rally on June 12
Even though Trump came to Mar-a-Lago for rather mundane reasons — tax savings, of course – his presence has transformed the resort into a conservative pilgrimage site. Dozens of Republican officials, not to mention GOP "heroes" like acquitted shooter Kyle Rittenhouse, have paid Trump public visits at his property to get his electoral approval.
Florida was one of the first states to expressly prohibit "critical race theory" from being taught in public schools. However, DeSantis, who won the 2018 governorship, has taken such censorship a step further than other states by enacting the obliquely titled "Stop WOKE Act," which prohibits not only schools but also private corporations from conducting teaching or pieces of training that may cause people to "feel discomfort, guilt, anguish, or any other form of psychological distress on account of his or her race, color, sex, or national origin.
" He also pushed Florida's infamous "don't speak gay" bill through, taking a more anti-LGBTQ position than Trump or many of the GOP's other rising stars. DeSantis has also established himself as one of the nation's foremost opponents of vaccines and masks, despite his opposition to both.
Florida's Republicans have built a political structure that provides the GOP disproportionate influence while undermining Democrats' chances in the state.
Also, Read | What is MAGA? – MAGA frank rally
After Florida voters restored voting rights to felons, indicating that the state's population was becoming more liberal, Republicans were concerned that the re-enfranchisement would favor Democrats. As a result, they enacted additional laws that violated the spirit of the law by denying the vote to hundreds of thousands of people who incurred fines or fees related to their convictions.
DeSantis and the Republican legislators also attempted to establish one of the strongest voting suppression laws in the country, but the move was primarily rejected in federal court. 
The Republican supremacy in Florida appears to be a self-perpetuating tendency. The Democratic Party appears less ready to invest in competing for the state as Republicans win more victories and implement more regulations that limit political competition.
For example, Representative Val Demings, a rising star in the Democratic Party, has received virtually no national support in her bid to challenge Senator Rubio. Indeed, the Democrats will run in Florida in 2024, but it may be too late to make up lost ground by then.

Subscribe to Email Updates :