This week, the U.S. House of Representatives elected Mike Johnson as its new speaker. Now, several news outlets are discussing the newly elected speaker's perspective on social security.
Here are the details regarding what the Speaker has said about Social Security and his stances.
What Mike Johnson Has Said About Cutting Social Security
Since the election of Louisiana Representative Mike Johnson as the Speaker of the United States of Representatives has ended the long-standing chaos and resumed the regular House activity on Wednesday, his perspectives on social security have become a subject of discussion.
Johnson represents Louisiana's 4th Congressional District in the U.S. House and became the 56th Speaker of the House with a full vote of 220 Republicans on Wednesday.
Several news outlets confirm that the Speaker opposes social security programs and considers them a threat to the government.
Johnson has been a vocal supporter of cutting benefits and proposing new restrictions on various social security programs since he entered Congress in 2016.
He earlier proposed trillions of dollars in cuts to Social Security, including Medicare and Medicaid, while suggesting that minimizing the program's benefits or completely ceasing them should be the top priority of Congress.
According to Bobby Kogan of the Centre for American Progress, Johnson drafted budget resolutions when he was chairperson of the Republican Study Committee (RSC) between 2019 and 2021.
The resolution stated around $2 trillion reduction in Medicare, $3 trillion cuts in Medicaid and Affordable Care Act, and $750 billion in Social Security Cuts.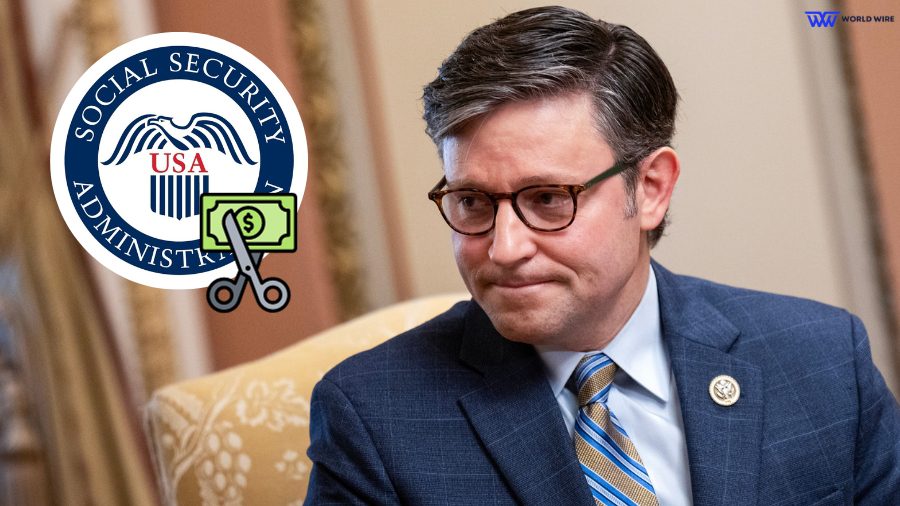 Before being nominated House Speaker, Johnson criticized the social security programs at an American Enterprise Institute for Public Policy Research event, saying that Medicare, Medicaid, and Social Security pose an 'existential threat' to the American lifestyles and the 'whole form of government.'
In a press release after he was elected Speaker, the left-leaning advocacy group Social Security Works labelled the Speaker as an 'enemy of Social Security.'
Social Security Works executive director Alex Lawson said in a statement, "Representative Mike Johnson has a long history of hostility towards Social Security and Medicare. As Chair of the Republican Study Committee from 2019-2021, Johnson released budgets that included $2 trillion in cuts to Medicare and $750 billion in cuts to Social Security."
Reducing social security benefits such as Medicare, Medicaid, and Food Stamps could have a long-term impact on low-income, vulnerable people who rely on these programs for their necessities.
Such a sudden huge cut in the benefits could lead to losing access to crucial programs and benefits for millions of American citizens.
However, some also suggest controlling or checking the social security program cost is necessary for fiscal health. At the same time, some others argue that cutting the social security benefits is morally and economically unjustifiable.
Johnson, who vowed to rebuild trust in Congress after being elected as the Speaker, faces multiple challenges, such as the possibility of House deadlock or debates over aid packages to Ukraine or Israel.
As such, he needs to manage and shape his personal beliefs over several issues concerning the welfare of the American people.
Signup For Our Newsletter