In this New Mexico travel safety guide, we have covered all the questions, such as how safe is New Mexico for travel, the safest places to visit, places to avoid, and more.
So, without any further ado, let's get started –
How safe is New Mexico for Travel – New Mexico Travel Safety Guide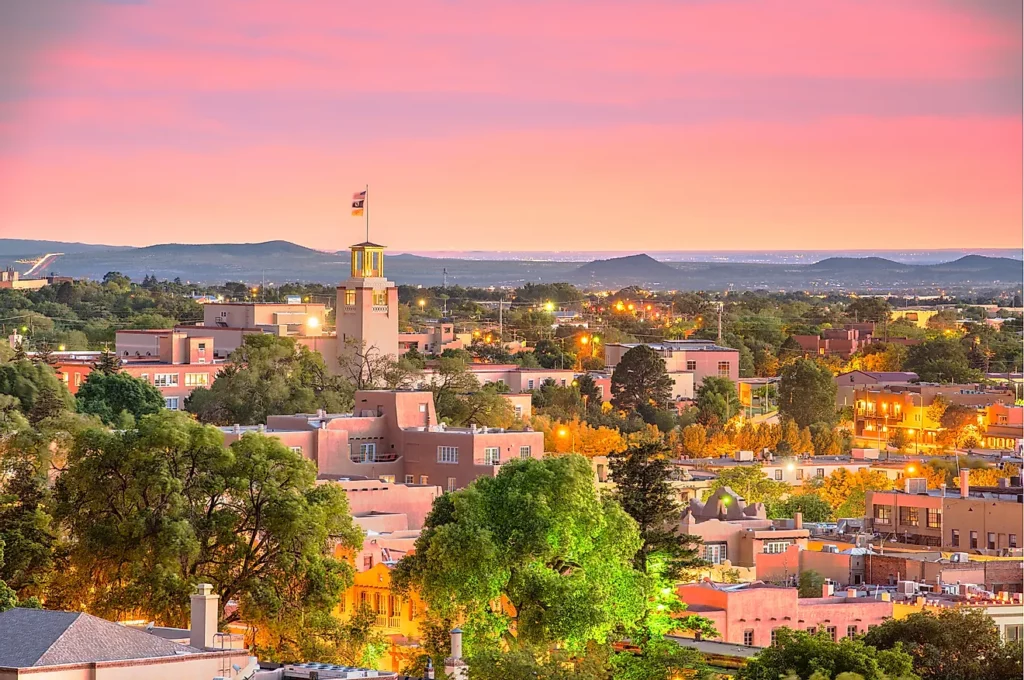 New Mexico, the land of enchantment, is located southwest of America. The state is famous for its clear night sky and landforms, existing since the ancient period. New Mexico is the 5th largest state in America, with a lower population. Being a low-density population state, local people in the state rely on tourism for its economy.
The scenic beauty with magnificent desert views, fantastic food, and culture invite tourists to visit the place. This is the land of ancient pueblo people, the native Americans who have lived here for more than 4000 years.
Besides that, the state is also known for several other incidents, like finding the debris of a UFO, which made New Mexico famous.
However, New Mexico is ranked number three in the list of US states with the highest crime rates, making people question whether New Mexico is a safe state to visit. But the good thing is that the crime rates in New Mexico are declining. On top of that, the state looks scary because it is ranked third based on crimes per 100,000 people.
In reality, the total recorded crimes per year are far less compared to other states. Therefore, it could be a great travel destination for you.  
However, we recommend you to read this guide until the end to understand more about the state from a safety point of view.
Warnings & Dangers in New Mexico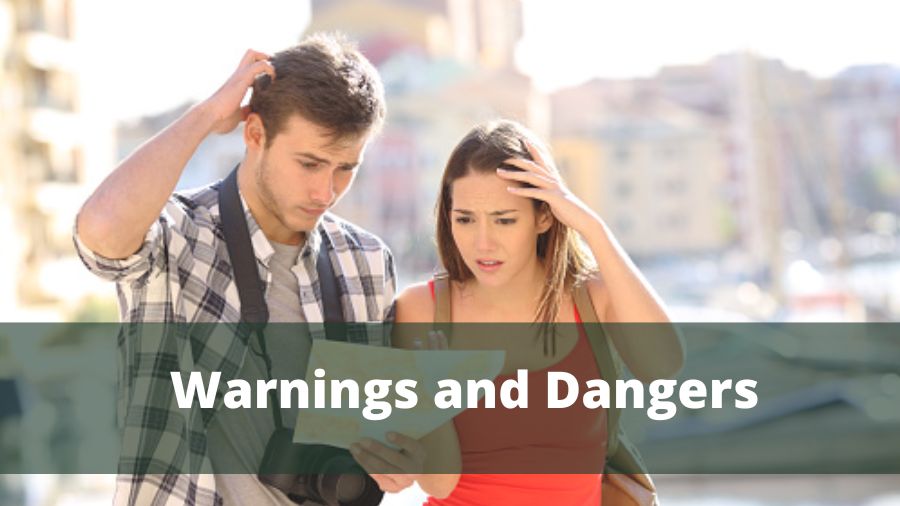 Overall Risk – Medium
The overall risk in New Mexico is medium. The stats or ranking available on the internet looks scary, but in reality, this rural state is quite safe to travel. However, remember to take all the safety measures we have shared in this article to keep yourself safe. 
Transport & Taxi Risks – Low
New Mexico is quite safe for transportation as public transport, buses, and Light rail services are available in the majority of cities. Using public transport is also very safe and affordable. You can also find taxi services in the cities, but in rural areas, you might get trouble finding public transport options or taxis.
Pickpockets Risk – Medium
The state was not known for crimes like pickpockets, but this has increased recently. The reason is its popularity among tourists. You can be a victim of pickpocketing in crowded areas. Therefore, be aware of your surroundings in such areas.
Natural Disaster Risk – Low
New Mexico has not recorded any significant natural disasters in the last decades. The climate is mild, and people mostly get attracted by it. So the natural disaster will not pose any danger to the tourists.
Mugging Risk – Low
Mugging-related crimes in New Mexico are not that common. However, in recent days, the state has recorded some mugging cases. You must take safety measures to save yourself.
Terrorism Risk – Low
The state is free from any significant terrorist attacks. In the last few decades, the state hasn't recorded any terrorist attacks. Domestic terrorism can be a concern as some extremist groups sometimes attack, but the chances of that happening against visitors is very low. 
Scams Risks – Low
Due to New Mexico's popularity among tourists, scammers try to offer cheap hotels and services and loot people. However, these crimes don't occur in a significant amount.
Woman Travelers Risk – Low
This state does not pose any significant risks to female travelers. Cities like Santa Fe and Albuquerque have mostly open-minded people, so women are safe here. However, crimes can be committed anywhere at any time, so it is suggested that women should take care of them.
Tap Water Risk – Low
Though the state has a primarily deserted area, the lower population of the state reduces the water-related risk. Travelers can easily access water from any place.
Also Read – How safe is New Jersey for Travel
Safest tourist places to visit in New Mexico
Being one of the largest states in the US and tourists' top-most choice, New Mexico has plenty of safe places to stay that are close to several tourist attractions.
Below, we have shared some of the safest tourist places in New Mexico –
Corrales
Corrales is named the safest city in the state. This city has a population of 8544, and the crime rate is below 79% of the average national crime. The rural atmosphere of the town makes it safest.
The community does not bear any crimes and maintains a society with several restrictions. The town is quite popular for its city historical galleries, restaurants, and other tourist spots.
Los Alamos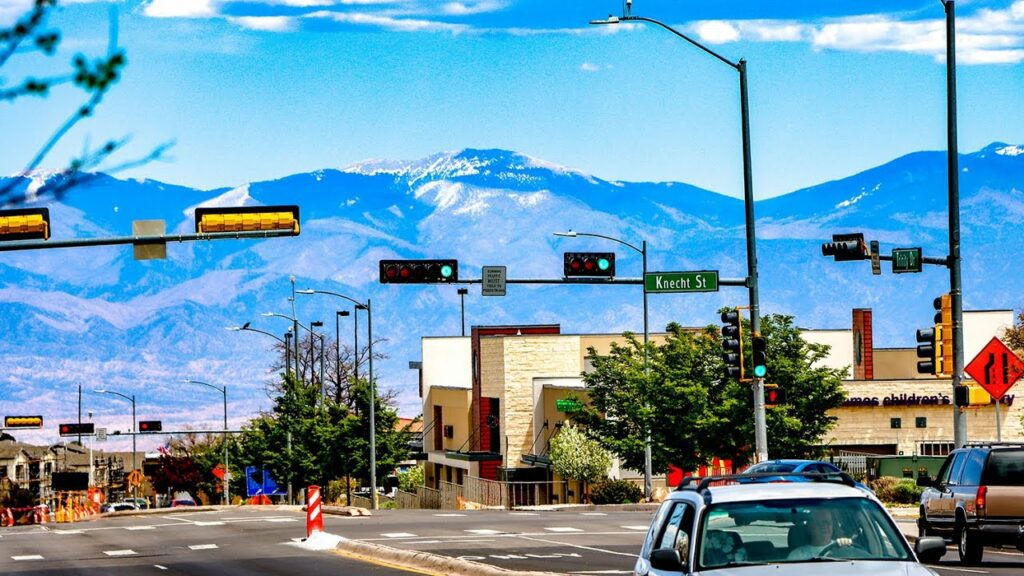 Los Alamos is the second safest city in New Mexico. The crime rate is 72% below the average national crime rate. Among the committed crimes, property thefts are prominent. Nonviolent crimes are rarely seen here.
You can be a part of many fun activities in Los Alamos, including a visit to Bandelier National Monument, Los Alamos History Museum, Ashley Pond Park, Frijoles Canyon, and much more.
Rio Rancho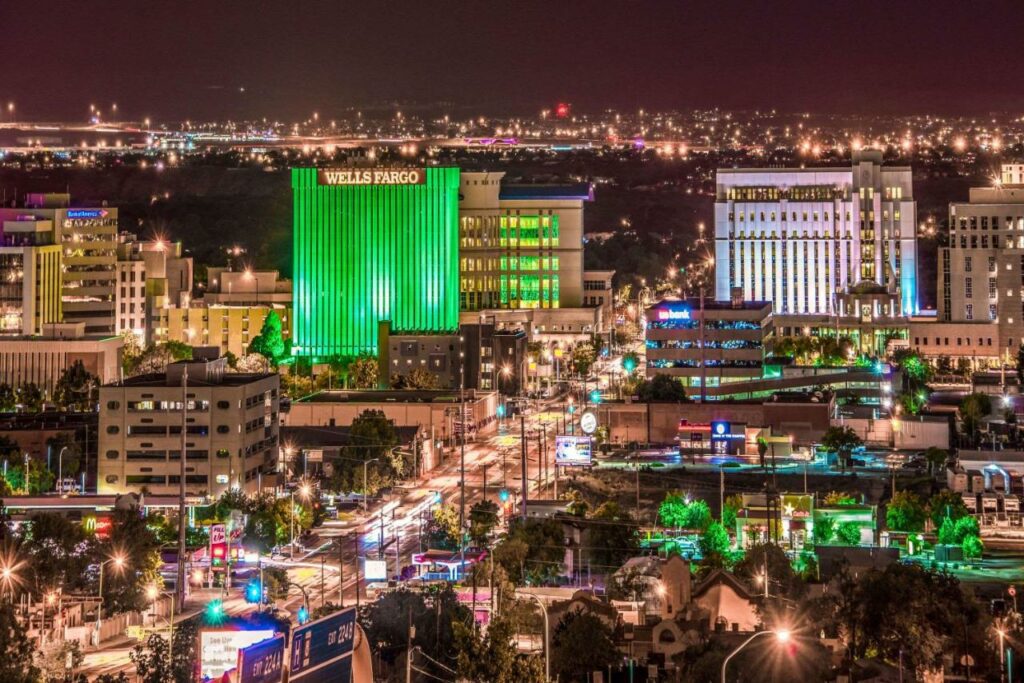 The nearer town of Albuquerque, Rio Rancho, is the third safest place in New Mexico. The population is a little higher here. When it comes to the crime rate, the city is 28% below the average national crime with rare violent crimes. 
The city is famous for its cultural diversity and its national parks. Apart from that, the town has several archeological sites and world-class museums. The landscape beauty of the place is excellent for a road trip or weekend outing.
Grants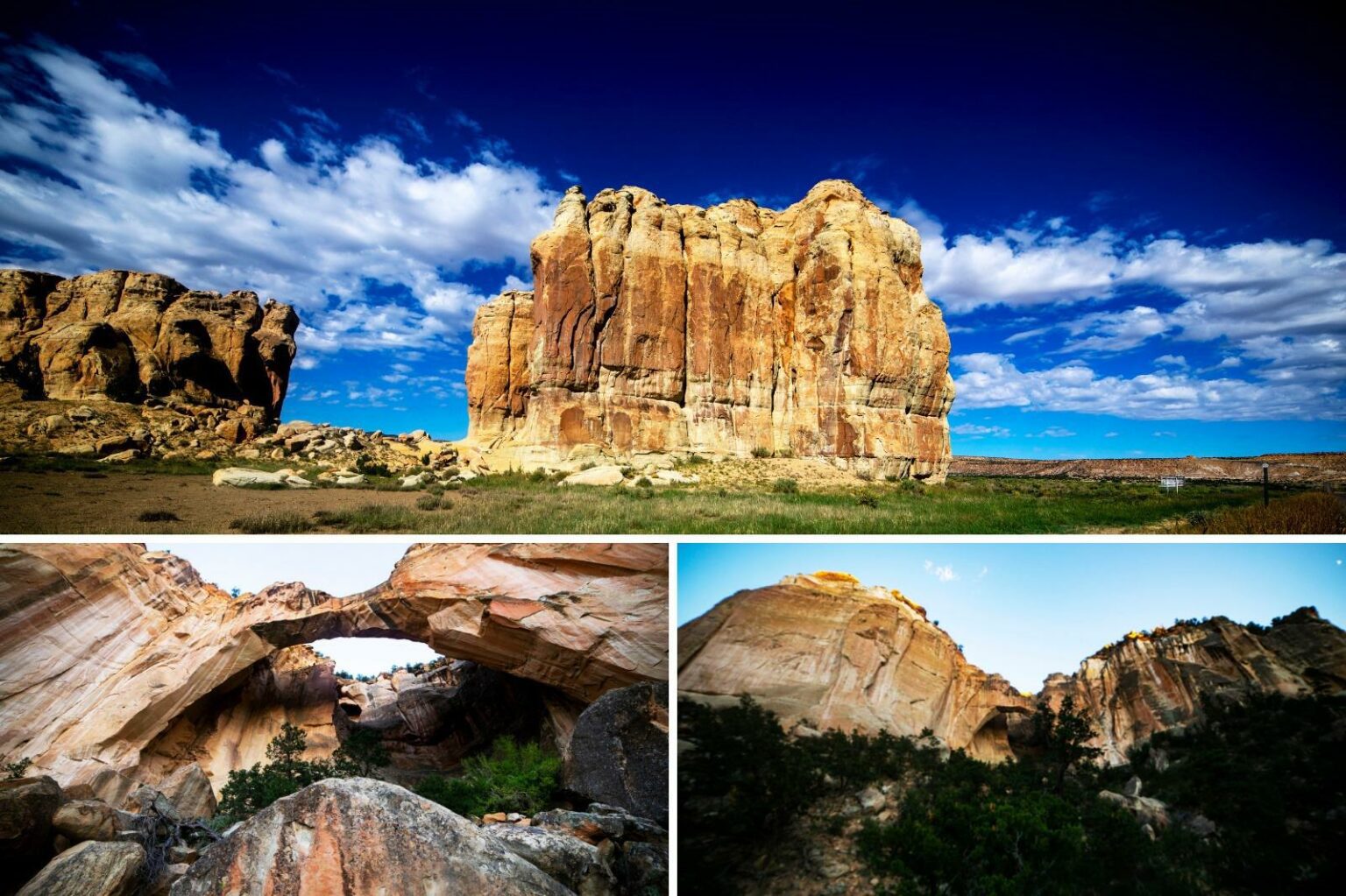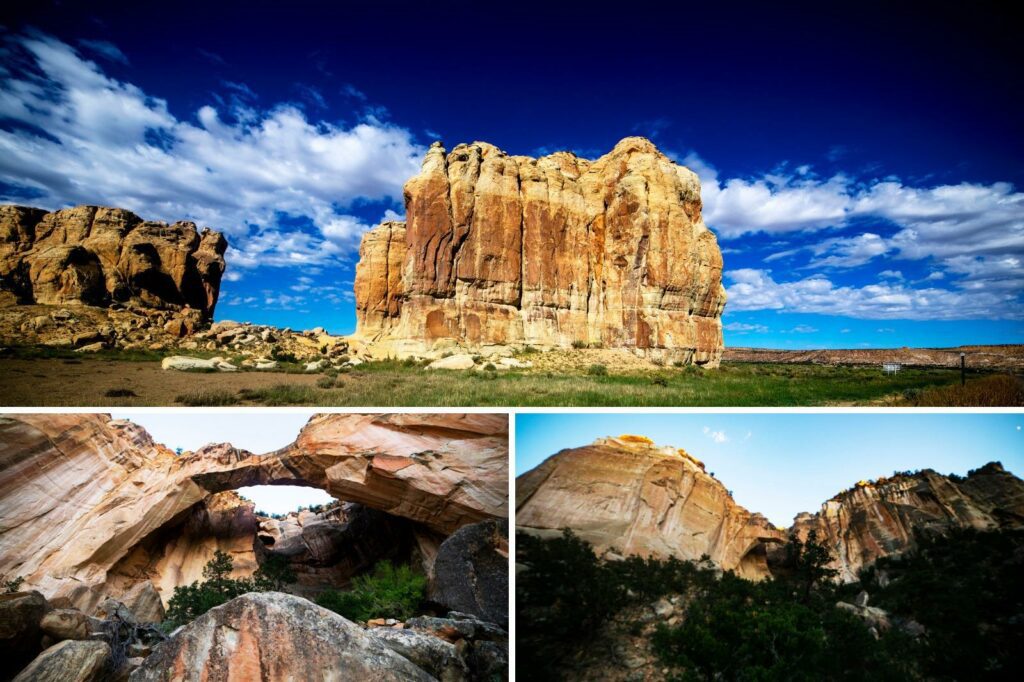 Grants is the 4th safest city in New Mexico, located on the west side of Albuquerque. The population is around 9000, and the crime rate is 33% below the average national crime.
The city is famous for its Uranium mining. Also, the community of leading street farmers and their Saturday market allure tourists to learn about their lifestyles.
Lovington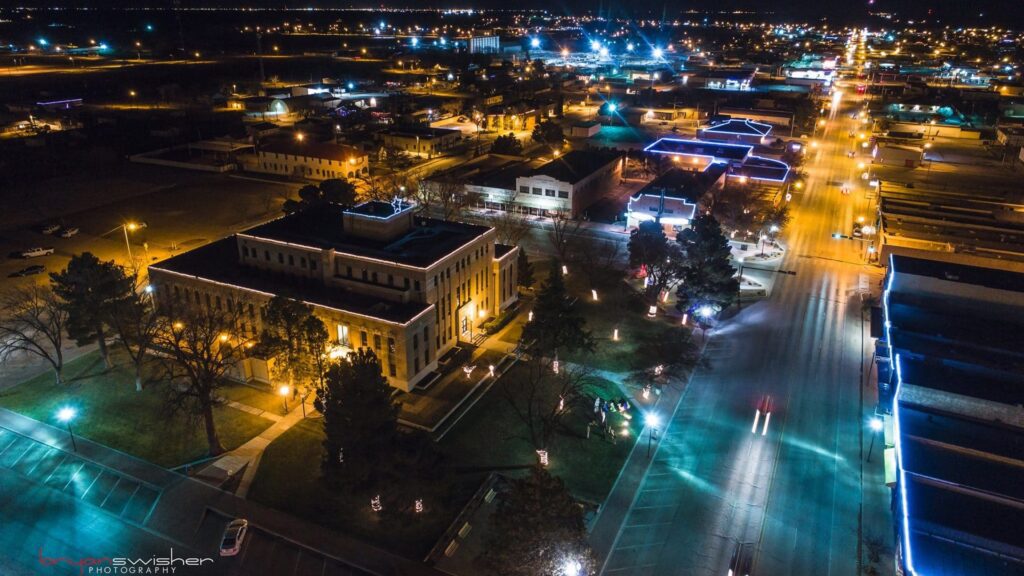 The city ranks as the 5th safest city in the state, with a population of less than 11 thousand. The crime rate is 35% below the average national crime. Property theft is the most prevalent crime here.
The city is famous for its rural beauty, and the living cost is also cheaper here. You can enjoy a visit to Green Meadow Park and local cuisine.
Anthony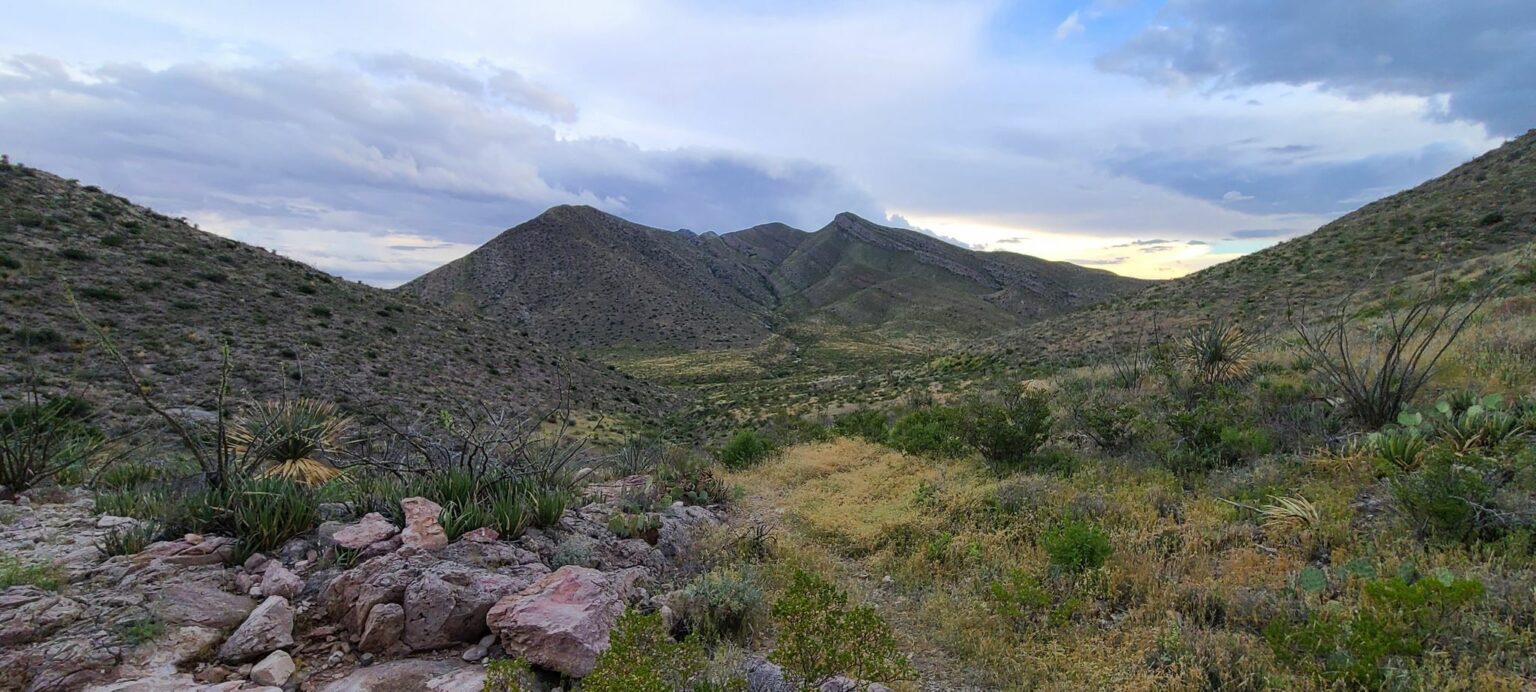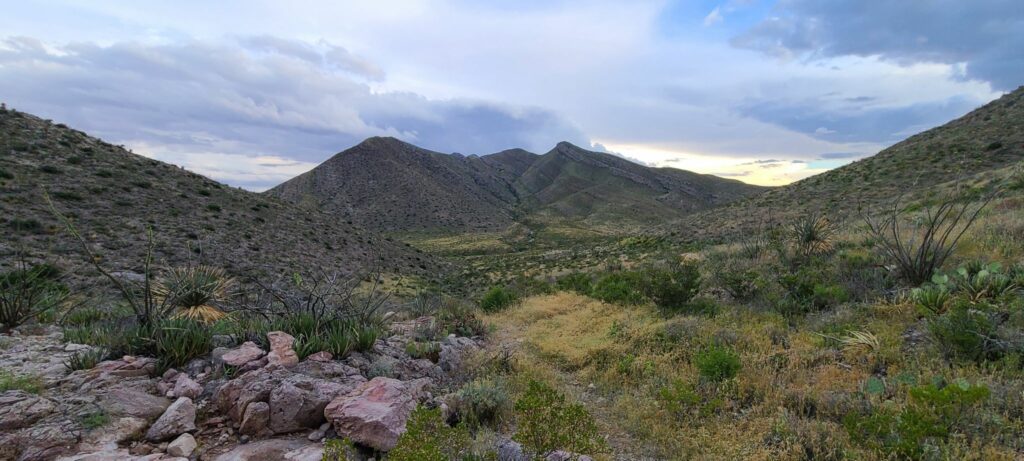 The city shares the border with Texas and is another safest city in New Mexico. The average crime is 66% lower than the standard rate. Though violent crimes are common here, the population is low. For that reason, the crime rate is down here.
Anthony is one of the most popular tourist attractions because of its La Vina Winery and Misa Vista winery tasting room. Apart from this, the city is the favorite destination of Golf lovers.
Also Read – How safe is New Hampshire for Travel
Places to avoid in New Mexico
According to the FBI, the state is not prone to crime, and the crime rate is decreasing. However, some places in the state are known for crime, and you must avoid them – 
Gallup
The city has seen no crime in the last 140 years, but in recent years, it has recorded more than a thousand violent cases.
Belen 
The city is one of its busiest cities, converting its calm nature into bustling. It also increases the crime rate here. In every 49 people, there is a chance of one murder, making it an unsafe city in New Mexico.
Deming
The city is counted as one of the most dangerous places in the state, with a record of 963 violent crimes in 100000 people. The crimes are in this city quite severe, including murder and robbery.
Roswell
In 2020, 849 crimes were registered by law enforcement in Roswell, making it a very unsafe city in New Mexico.
Safety tips for traveling in New Mexico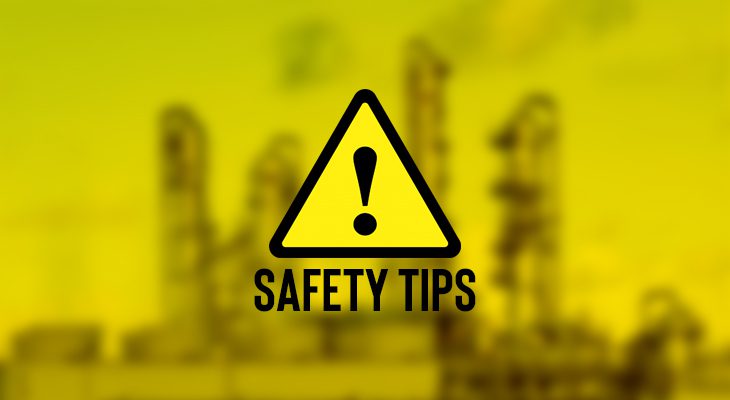 Avoid showing off your costly items 

– People in New Mexico are primarily poor, and if you show off your cards or expensive materials, there is a high chance that you can be attacked or snatched.

Beware of wild animals 

– You can encounter some vicious animals like scorpions, snakes, and many more. Though they do not attack you unless you hurt them, staying away from them is the key to being safe.

Go with extras

 – It is very witty to keep an extra supply of everything; food, water, even a blanket, especially in rural areas.

Hydration 

– New Mexico has a lot of deserts, and the weather remains warm most of the time. In this weather, dehydration is prevalent, so keep yourself hydrated.

Check on locks

 – Some areas in the state are prone to property theft. To avoid such situations, keep your valuables in safe places such as your hotel's safe or in the bag.

Rely on your instincts

 – You must rely on your instincts as there are some places you might not feel good, so try not to go there.
Also Read – How safe is Arkansas for Travel
How safe is New Mexico to travel alone?
Generally, New Mexico is safer for any traveler. However, following all the safety tips is recommended if you travel alone.
How safe is New Mexico for solo female travelers?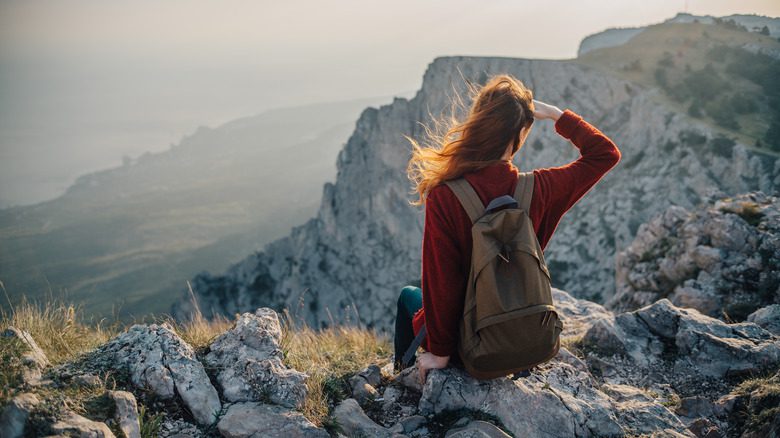 New Mexico people are broad-minded, and therefore, solo female travelers can feel safe in this state. However, due to a lower population, this state has vacant places. So, solo female travelers should be aware of their surroundings before stepping somewhere. Also, ensure to gather enough information about the place you are visiting.
So, how safe is New Mexico for travel?
It isn't easy to declare a final verdict on how safe is New Mexico for travel. The state population is deficient compared to other states, and the overall crime rate is insignificant. Whenever it comes to per capita crime, the rate is high.
The state has recorded approximately 892 violent crimes per 100000 people, and the property stealing rate is also higher. All those numbers point that the state crime is double the average crime.
However, there are plenty of safe places to explore, and the good thing is that most crime-related cases do not involve tourists. So, it can be said that New Mexico, with safety measures, is safe for tourists.
With that said, it's time to wrap up this article. If you have any questions, feel free to shoot them in the comment section below. Our team will try to respond ASAP.
Signup For Our Newsletter