Xfinity Router Blinking Orange Light – Xfinity router makes streaming video and playing online games easier. This high-performance router supports throughputs of up to 3 Gbps, is equipped with MU-MIMO technology, and has built-in robust safety measures.
To further facilitate remote management of your home network, the Xfinity router is also compatible with Comcast's Xfinity xFi app.
If your Xfinity router begins blinking orange light, it will stop functioning properly. In this article, we will help you fix this Xfinity gateway blinking orange light problem.
Xfinity Router Blinking Orange Light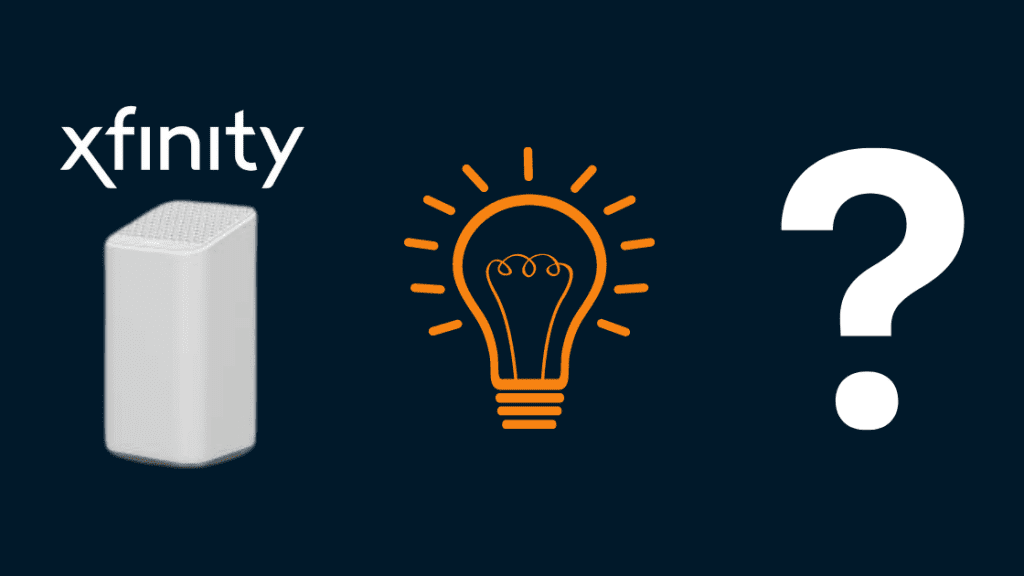 There can be several reasons why the Xfinity router might blink orange lights. However, the most common reason can be that your Xfinity router is updating its firmware.
No matter what the reason is, here is how you can fix the problem –
How to fix Xfinity Modem Blinking Orange Light?
There are several ways you can fix Xfinity routed blinking orange light –
Check for an Outage with Comcast
If you have access to the internet, checking the website is one of the simplest ways to see if Comcast is down.
Visit the Comcast website.
Log in with your Comcast username and password.
Select Help & Support from the menu bar.
View the Status Menu by scrolling down.
Check the status of your connection and any detected service issues.
Select Show Downtime Map. See if there is any outage on the map that's close by.
Restart Your Router via Comcast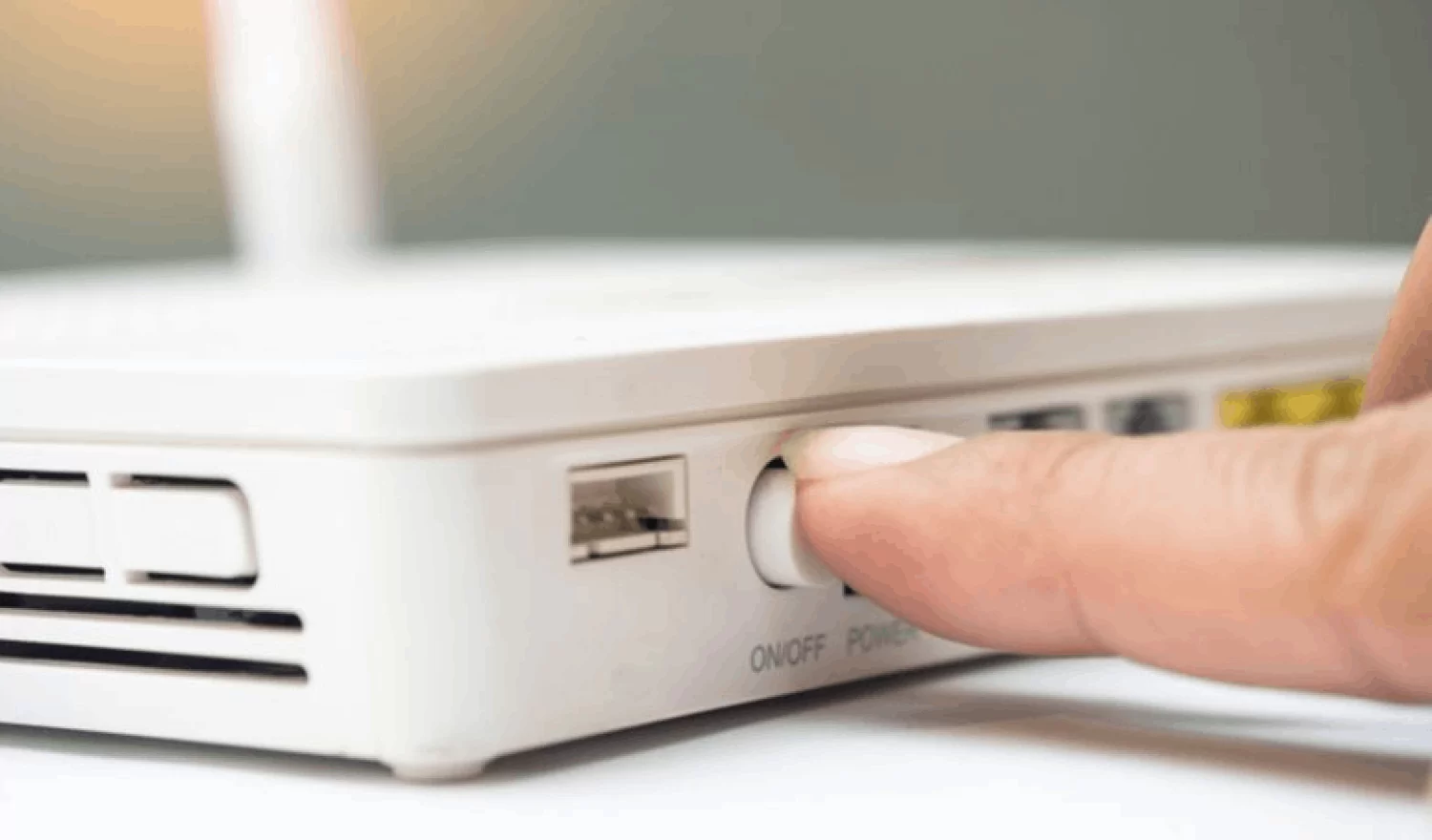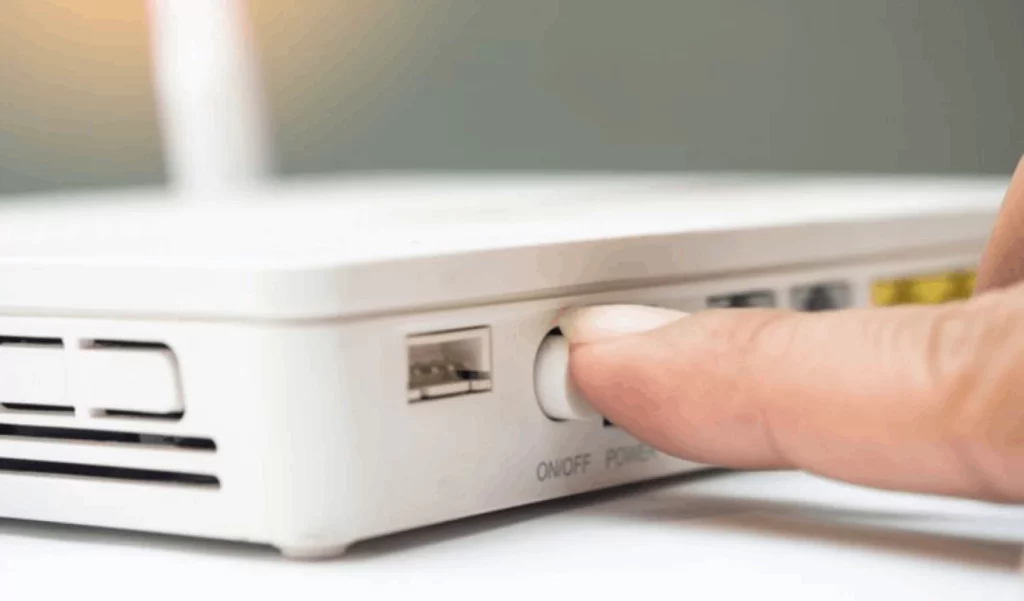 If you are connected to the internet, you can use your Comcast account to reboot your router. For this, follow these steps –
After logging into your Comcast account, select the Support option.
Follow the prompts to restart the modem.
Restart your device.
Verify that the orange light has gone off once the reset is finished.
Perform a modem reset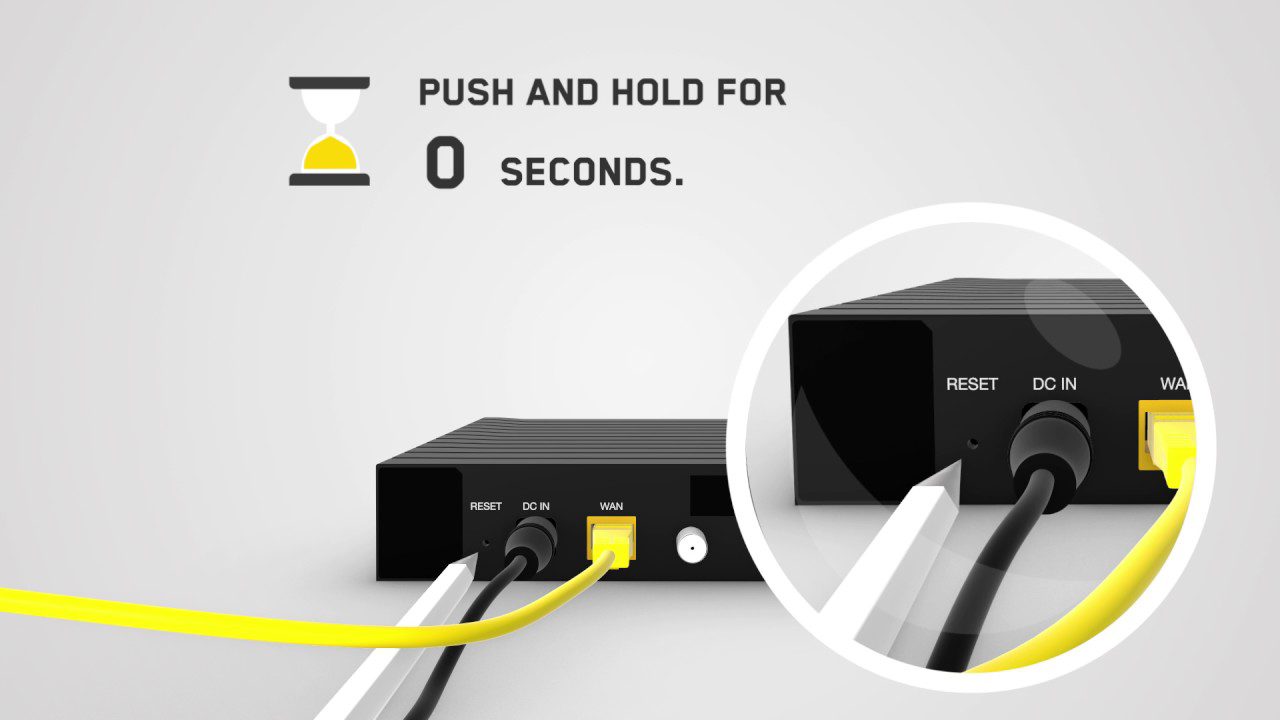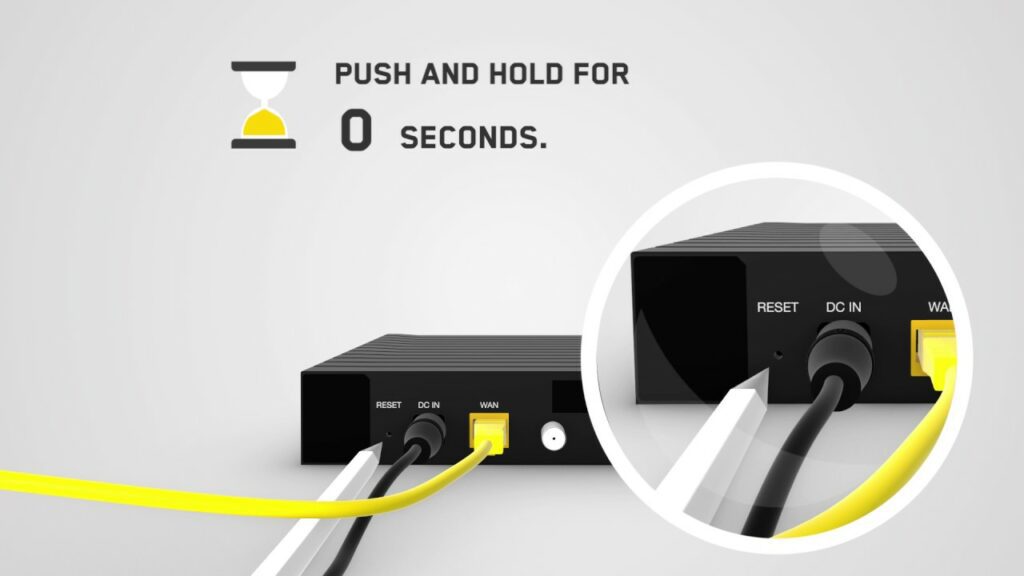 If the router's orange light continues to flash, a reset may be needed for troubleshooting. You can do this by hitting the reset button on the device's rear or unplugging it entirely.
When the router needs to be reset, do the following –
Disconnect the modem and any other devices that may be using it.
Your modem's reset button should be located on its back. The button must be held down for a few seconds with a pin or other sharp object.
Wait 60 seconds after disconnecting the modem's power cord.
Replug the power cord.
Give your modem ten minutes to initialize.
Check if the issue is fixed or not. If not, contact Comcast.
Get in touch with Comcast
If you're still having trouble turning off the orange-blinking light, it's time to call Comcast. You can reach them by dialing 1-800-XFINITY (1-800-948-3295) or using the online chat feature.
Xfinity Modem Blinking Orange Light – Why?
There can be several reasons why your Xfinity modem is blinking orange light. Some of these reasons are –
Xfinity Router Blinking Orange Light due to Low Power
If your Xfinity modem is blinking orange light, it could be because of low power. Your modem's adapters are prone to fail over time, leaving the router without power. If you suspect this is the case, verify the power adapter is plugged in securely and that it has a voltage rating compatible with your router.
Xfinity Router Blinking Orange Light due to Loose Connections
Your Xfinity router will flash orange if the connection is poor or the router is loosely connected. Be sure there are no unplugged cords or dangling plugs. It's possible that your router's cables are loose, or you need to tighten the screws on the rear.
Xfinity Router Blinking Orange Light due to Excessive Heat
Routers can overheat in the same way that any other electronic item does. This is typically brought on by a lack of air circulation or a particularly dusty setting. If your router is currently housed in a dusty or closed cabinet, you should relocate it.
Xfinity Gateway Blinking Orange Light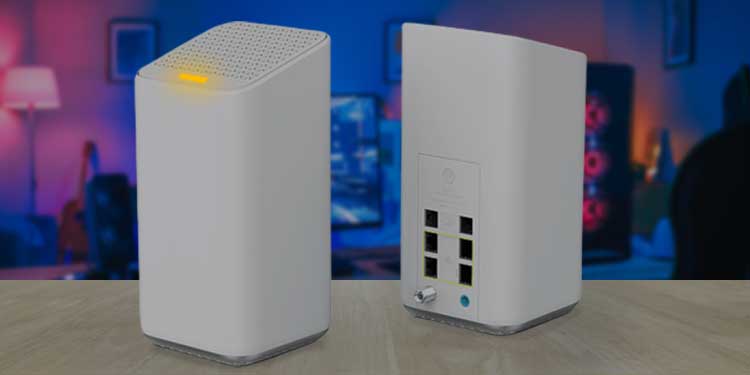 Indicative of an issue that needs attention, an orange light on your Xfinity Gateway indicates that something isn't quite right. If you're having trouble, the following could be the possible reason –
Firmware update
The modem is updating its firmware if the Xfinity gateway Blinks Orange Light. This is crucial, as updates resolve issues and keep the gadget functioning properly.
Lose Connections
A possible cause of your Xfinity gateway blinking orange light can be a cable problem. Verify that each cable is plugged into its designated port. If this wasn't the issue, the blinking could be due to broken or loose wiring.
Double-Check the Splitter
A "splitter" is required to link several gadgets to the web and share a single internet connection among multiple computers. Ensure the splitter you're using is in good condition and not broken, as it could disrupt your internet connection and cause your modem to flash orange.
Service Disruptions
Even if you're certain there aren't any problems on your end, it never hurts to check in with your ISP and see any outages in your area. The modem's signal strength may drop during an outage, resulting in the blinking orange light.
Minimum System Requirements
If your Xfinity Gateway is Blinking Orange Light, it could be because your computer doesn't meet the device's minimal system requirements.
There are varying system requirements for various Xfinity modem types. Check the user manual or get in touch with Xfinity support to learn about the specific requirements for your product.
Ethernet Connection
Issues with your wireless connections may isolate your router from the rest of the network. Using an Ethernet connection instead of a wireless one is recommended.
If you still need assistance after trying the abovementioned steps, you can contact Xfinity's customer service team. They will be able to assist you in diagnosing the issue and determining how to fix it. When communicating with customer service, please be as descriptive as possible so they can quickly find an answer.
FAQs About Xfinity Router
What is firmware on an Xfinity Router?
Firmware is basically software that helps your Xfinity router's hardware to communicate with the internet and connect devices.
Can I stop a Firmware Upgrade?
Even though you can stop firmware upgrades, we recommend you not do so. This is because firmware upgrades often enhance security and add additional features.
What is the reason that Xfinity Wi-Fi keeps disconnecting?
Several factors can cause your Xfinity Internet connection to drop out unexpectedly. We have covered all of the above in this article.
Do I need a modem to use Xfinity Wi-Fi?
Yes, a modem is required to access the web with an Xfinity connection.
Is the Xfinity Wi-Fi app useful?
The Xfinity Wi-Fi mobile app is useful for controlling your home wireless network. The app allows you to view your network's name and password and the number of connected devices.
Why does my Xfinity cable box keep losing signal?
A faulty cable connection, a malfunctioning cable box, or an issue with the cable provider's infrastructure are all possible causes for your Xfinity cable box to lose signals.
Does Xfinity hotspot affect download speeds?
Your connection speed will not be affected by using an Xfinity hotspot. However, using multiple devices on the hotspot could slow your connection.
How do I disable the Xfinity hotspot?
From the Xfinity MyAccount mobile app or desktop site, you may easily disable the Xfinity hotspots.
Just stick to these easy instructions –
Sign in to your Xfinity app.
Select the "Internet" tab.
Choose the menu tab labeled "Manage Wi-Fi."
Locate the feature you wish to disable and click the "Disable" button.
Your hotspot will be disabled and invisible to other Xfinity users.
Is there a way to speed up Xfinity's internet?
Your Xfinity internet speed could be slow for a variety of reasons. Too many gadgets on your network could slow it down, or the router could be underpowered for the speeds you're paying for.
There could also be an issue with the Xfinity Wi-Fi or with the configuration of your network.
Are there any good Xfinity packages for seniors?
Yes, there are some really exciting Xfinity packages for seniors.
Conclusion
There you have it – a detailed article covering how to fix the Xfinity router blinking orange light. With that said, here I am wrapping up this article. If you have any questions, feel free to shoot them in the comment section below. Our team will try to respond ASAP.
Signup For Our Newsletter