Are you looking for a comprehensive guide about how to Activate Access Wireless Phone? If your answer is yes, you've stumbled upon the right page.
A free government smartphone and cell phone provider called Access Wireless is developed and managed by i-Wireless LLC.
The business offers a free phone and a monthly package of minutes and messages to eligible low-income citizens of several states in the United States.
You can, therefore, either start using the network's free phones or switch to the network using your current phone. You must first activate your Access Wireless phone to enjoy their services.
Hence, to know how to Activate an Access Wireless phone, let's get started!
About Access Wireless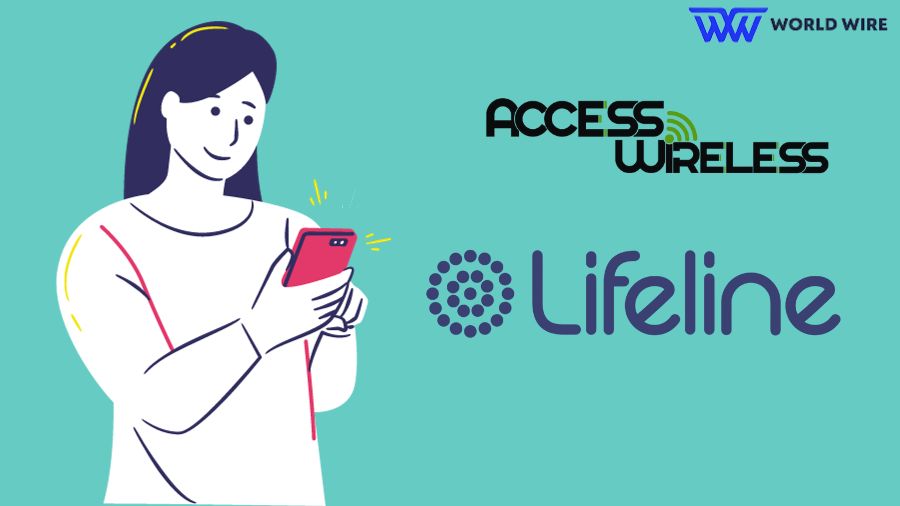 MVNO i-wireless LLC uses the Sprint Nationwide Network to provide domestic phone services. Since the two companies merged, Sprint now uses T-Mobile towers to deliver its services. Numerous services are offered by Access Wireless.
Along with the device, Access Wireless grants you access to several connectivity services, such as Access Wireless free phones, extra minutes, messages, and data.
To get these services, you must update your Access Wireless SIM card. It can accommodate your needs whether you want to talk to friends, family, or potential employers. Its service is given without charge to customers who meet the requirements.
Access Wireless provides free cell phone service to eligible clients who satisfy the requirements of the Lifeline Assistance program.
Access Wireless outperforms other phone providers that give away free mobile devices. The company's free phone service in most states comes with at least 350 call minutes, unlimited text messages, and 3GB of high-speed data each month.
For Access Wireless customers, there are no recurring fees, long-term commitments, monthly payments, activation fees, or surcharges.
The company offers customers a free monthly quota of minutes, texts, and data. Once approved as a subscriber, you can upgrade your phone and add airtime to your plan.
Compatible Phones of Access Wireless
Access Wireless Lifeline Programme already comes with a free smartphone. Since it is a Lifeline cellular service provider that offers free phones to qualified people, you cannot choose any device at activation.
They will randomly provide you with a free smartphone based on your eligibility, coverage area, and network standard.
Mobile Upgrades
After all, you cannot utilize the provided smartphone if you join the Access Wireless Lifeline Programm. If you're not satisfied with the phone you get, this is so that you can update it.
With Access Wireless, you may update your phone whenever you want. Visit their online store, select the phone that best suits your needs and budget, and place your order.
Bring Your Own Phone
If you don't want to spend money on a brand-new Access Wireless phone, you can use the BYOP program. To purchase a GSM SIM Kit.
It is ideal for everyone who already owns a smartphone because it is only $9.99. You must adhere to the following requirements to use the Access Wireless BYOP plan.
Your phone must be a GSM LTE-capable CDMA device.
Your phone's operating system shouldn't have undergone any tampering or modifications.
The cell phone should have fulfilled its original carrier's contractual and financial obligations.
The original manufacturer's ESN should remain on the phone and shouldn't have been reported as a lost or stolen phone.
It's crucial to remember that Access Wireless began updating its network in 2021. As a result, it is currently switching to a GSM LTE 4G/5G network that covers the entire country and offers subscribers faster internet connectivity.
You must, therefore, bring GSM LTE-compatible phones.
Follow the steps below to see if your cell phone is compatible with Access Wireless;
Go to the Access Wireless website at https://www.accesswireless.com/shop-phones/eligible_phones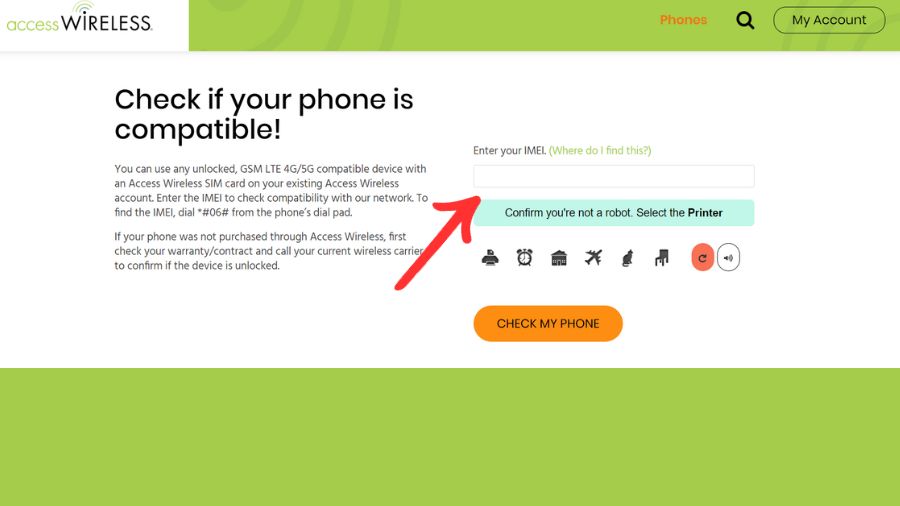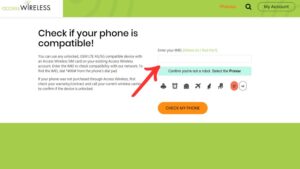 Enter the IMEI number of your device.
Complete "I'm not a robot" captcha.
To finish the process, click the "Check My Phone" button.
Comparison Table of Top 5 Access Wireless Compatible Phone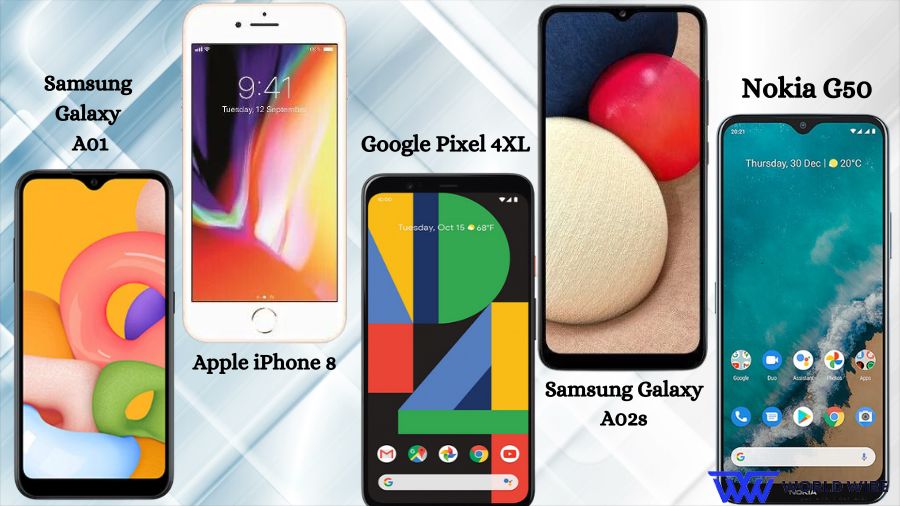 Access Wireless provides various types of free phones to their eligible customers, but as we mentioned, you can't choose your phone model. Check out the table below to learn about the top 5 access wireless phone features.
Phone
Display
RAM
ROM
Operating System
Rear Camera
Front Camera
Battery
5.7 inches
2GB
16GB
Android 10
13MP
2MP
3000mAh
Apple iPhone 8
4.7″ Retina HD IPS
2GB
64GB
iOS 11
12MP
7MP
6.5" HD IPS
2GB
32GB
Android 10
13MP
5 M.P
Google Pixel 4XL
6.3-inch OLED display
6GB
64GB
Android 10
12.2MP, 16MP ultrawide

8MP

3700mAh
Nokia G50
6.81″ FHD+
4GB
128GB
Android 11
48MP ,

5MP ultra-wide,

2MP depth camera

8MP
5000 mAh
Other than Access Wireless provides many other phone models to their customers, such as:
Treswave Sense
NUU A11L
NUU F4L Flip Phone
BLU C5L 2022
PCD JAGUAR PRO II
Samsung Galaxy A12
Motorola G7 Play
Apple iPhone 8 Plus
OnePlus Nord 200 5G
Steps to Activate Access Wireless Phone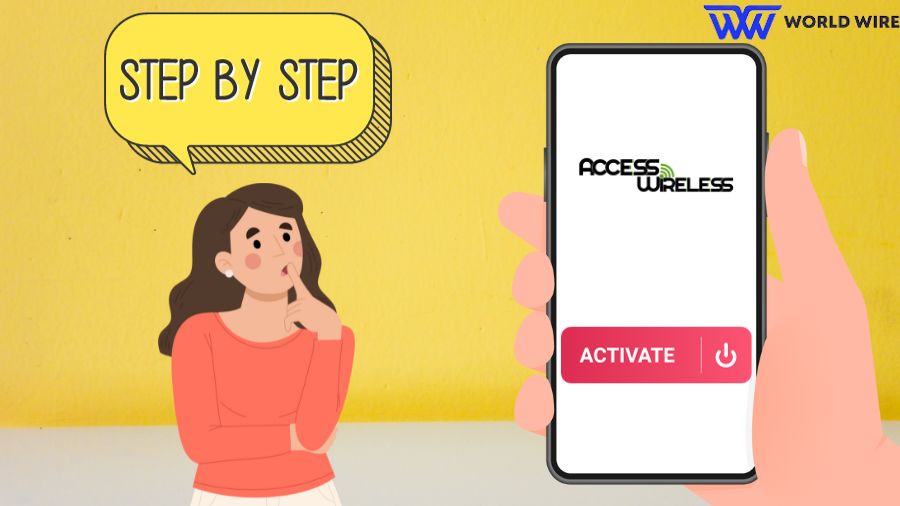 One can read and abide by the activation instructions provided in the package, as each Access Wireless mobile is unique.
Numerous devices utilize the SIM card that is included with your new mobile. Frequently, the SIM card is inserted. If you use a different SIM, you might not be able to use the Access wireless network or all of the network capabilities.
If it hasn't already been done, figure out how to put your SIM card in your Access Wireless phone.
Following are common procedures to activate your phone:
Go to the Device Support page.
Choose your device.
The Getting Started menu will appear; select Hardware & phone details.
To insert or remove the SIM card, follow the instructions.
Activation Procedure
You must activate your new SIM to update your handset or transfer your number from another carrier. To activate your recently upgraded Access Wireless phone, follow these instructions:
Go to Access Wireless Backup Assistant to save contacts from your old phone.
Check out "How to Back Up Your Contacts" for information on downloading Backup Assistant.
When the contacts have been backed up, turn off the old phone.
Dial 1-866-594-3644 from any phone and follow the prompts to activate your 4G LTE service.
Remove the battery, cover your old 4G LTE smartphone, snap the SIM card out of the holder without touching the gold electrical connections, or remove the SIM card from the SIM card slot.
The battery cover and battery of your new phone should be removed.
Place the SIM card in the pull-out tray or SIM card slot until it clicks into place by lining up the notched corner.
Insert the battery after replacing the battery cover.
Charge your new phone completely.
Turn on your new phone. The activation procedure will begin instantly.
Follow the instructions to accept the Customer Agreement if requested.
To transfer your contacts and set up your phone, follow the on-screen instructions to download or activate Backup Assistant.
You can now use the services of Access Wireless.
Benefits of Activating Your Access Wireless Phone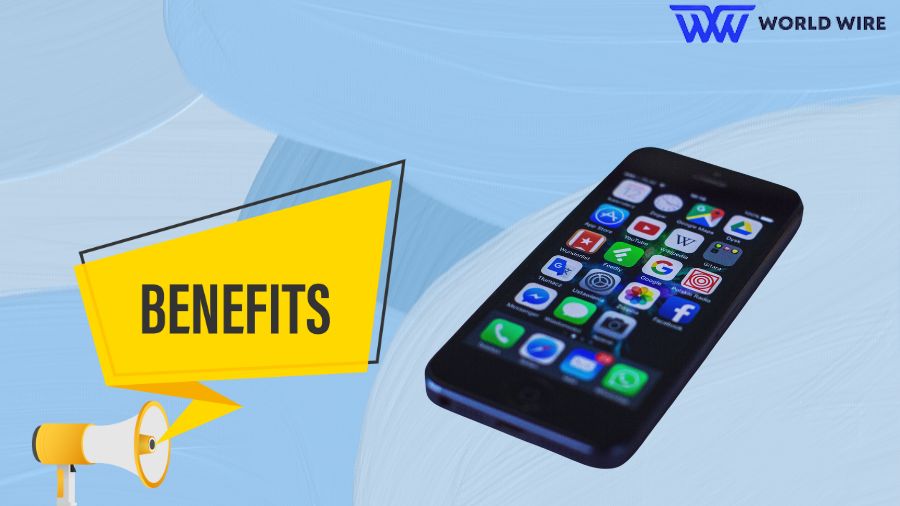 You will gain access to many features as soon as you activate your Access Wireless phone. Among these advantages are:
You can use the 4G or 5G network coverage, depending on your location. You will be able to work online, learn online, stay in touch with loved ones, find entertainment online, and much more with the help of this network.
Due to the carrier's Lifeline and Affordable Connectivity Program, you can use low-cost cell phone plans. In addition, the carrier enables you to pay less for additional minutes and data.
This carrier hardly ever disappoints in terms of customer support service. You can quickly manage any phone- or service-related issues and receive assistance.
Dial 1-866-594-3644 to speak with the customer service department of this carrier. Call 1-888-900-5899 to secure the required assistance if you are a new customer. In addition, you can immediately solve your problem by calling 611 from your Access Wireless mobile. Finally, you can address your issue by going to "accesswireless.com/contact-us."
Access Wireless does not require a contract for any of its plans. As a result, you'll have complete flexibility to change plans whenever you like.
You can make free international and long-distance calls if you have family or friends outside the United States; this can greatly assist you.
You won't lose important contacts from your old line because this carrier permits you to port your number.
FAQs
What service plan does Access Wireless provide?
Access Wireless offers free phone service to qualified clients, including at least 350 call minutes, unlimited text messages, and 3GB of high-speed monthly data.
Why do I have to activate my Access Wireless Phone?
Upon receiving an Access Wireless phone, customers must complete an activation process to use its services.
Can we choose the device we need?
They will randomly provide you with a free smartphone based on your eligibility, coverage area, and network standard.
Does Access Wireless allow you to port?
You won't lose important contacts because this carrier lets you port your number so that you will keep your old line's contacts.

Subscribe to Email Updates :