Schiff, who became well-known across the country as the prosecutor in the first Trump impeachment trial, said Thursday that he wants to run for a U.S. Senate seat in California, making the seat even more competitive.
 Schiff, a member of the Democratic Party, is seen by many as one of Trump's most vocal and effective opponents. Let us learn a little bit more about Adam Schiff's life and go into details about Adam Schiff For Senate 2024.
Who is Adam Schiff? 
Adam Schiff is a Democratic politician and lawyer from the United States who has represented California's 28th congressional district since 2013. The Stanford University and Harvard Law School graduate worked as a law clerk before becoming an Assistant United States Attorney in Los Angeles. After four years as the state senator for the 21st district, he ran against and defeated James E. Rogan in the most expensive House race in history to become the representative for the 27th district in the United States House of Representatives.
He was one of the most vocal and outspoken of the five Democratic appointees to the House Select Committee investigating the 2012 attack in Benghazi, Libya, and a vocal supporter of surveillance reform, particularly in light of Edward Snowden's revelations. He has also contributed to the improvement of earthquake warning systems and the reduction of helicopter noise.
While Adam Schiff For Senate 2024 is the headline these days, this is not the first time he has garnered such limelight. He became quite popular when he was leading the investigation into Donald Trump's impeachment after the Trump-Ukraine scandal broke.
Brief Biography
Adam Bennett Schiff was born to Edward and Sherrill Ann Schiff on June 22, 1960, in Framingham, Massachusetts, and moved to Scottsdale, Arizona, when he was eight. A few years later, his family relocated again, this time to Alamo, California, where his father opened a lumber yard.
His formal education concluded with his graduation from Danville's Monte Vista High School in 1978, and he went on to earn a B.A. in political science from Stanford in 1982.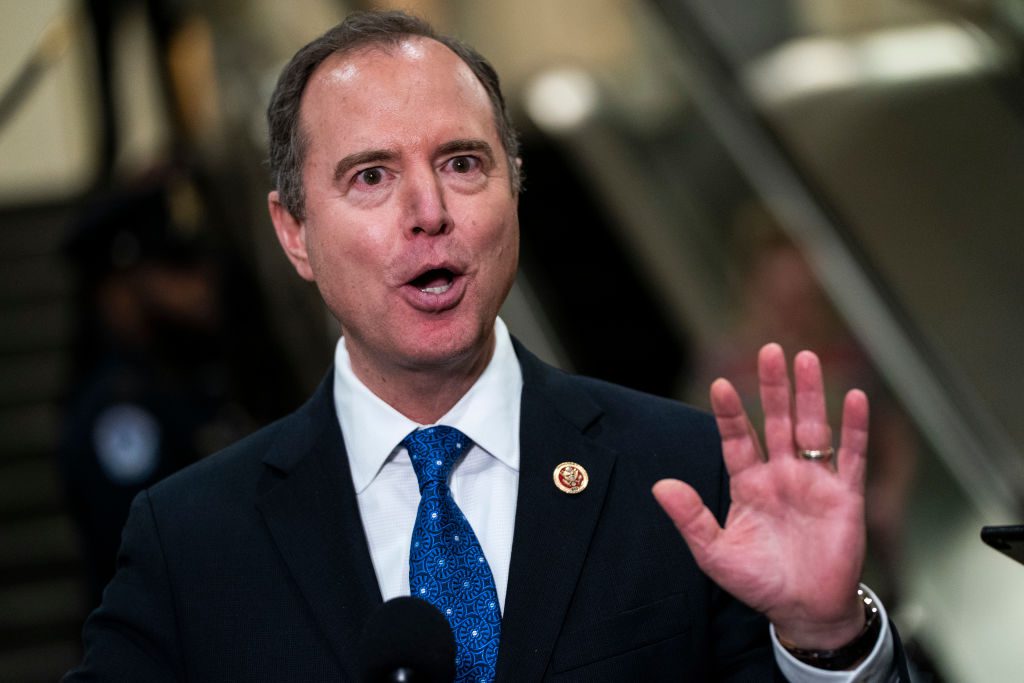 In 1985, he enrolled at Harvard Law School to obtain his Juris Doctor and began working as a law clerk for U.S. District Judge William Matthew Byrne Jr. in the Central District of California as soon as he graduated from law school. Following that, he began working as an assistant U.S. attorney in the Central District office in 1987 and remained there until 1993. He rose to prominence in that capacity for his role in the successful prosecution of FBI agent Richard Miller, a Soviet spy.
He was defeated in 1994 for a seat in the California State Assembly by Republican James Rogan after changing careers, but two years later, he ran for and was elected to represent California's 21st Senate District with the distinction of being the Senate's youngest member ever.
Adam Schiff defeated James E. Rogan in the 2000 election to represent California's 27th congressional district and was re-elected as a U.S. Representative every two years since 2001.
Adam Schiff was the highest-ranking House Intelligence Committee member, overseeing the United States intelligence agencies from January 2015 to January 2019, and was invited to join the Committee in 2008.
Following the Trump-Ukraine scandal, he was appointed Chairman of the House Intelligence Committee in January 2019 and played an important role in the impeachment investigation into Donald Trump.
Adam Schiff Senate 2024
Rep. Adam Schiff joined Rep. Katie Porter on Thursday in the 2024 Democratic primary race to fill a California Senate seat. Aside from Ro Khanna and Barbara Lee, several other House Democrats are considering running for Senate in California in 2024. Porter made the first steps toward a run for office earlier this month, drawing criticism from Schiff and others for doing so in the midst of historic storms that caused widespread damage across California.
"We're in the fight of our lives for the future of our country," Schiff said in a statement. "Our democracy is under assault from MAGA extremists, who care only about gaining power and keeping it. And our economy is simply not working for millions of Americans, who are working harder than ever just to get by."
"And at this moment, we need a fighter for our democracy and our families, which is why I'm launching my campaign to be the next U.S. Senator for California," he added.
Schiff has already raised an impressive $20.6 million for his Senate campaign, and having that much cash will give him a significant advantage over his competitors in the exorbitantly priced California advertising market.
Republicans react to Adam Schiff announcing Senate 2024 candidacy
Republicans have made getting rid of Schiff, who once oversaw impeachment proceedings against Trump, a top priority. House Speaker Kevin McCarthy announced earlier this week that Schiff would be removed from the House Intelligence Committee in retaliation for Democrats' decision to remove far-right Republicans from committees during the previous Congress.

Subscribe to Email Updates :