One of my friends recently told me about American Assistance providing free phone, So I decided to get my hands on one. To my surprise, my application was approved quickly, and I received a free phone in 1 week.
American Assistance is a government service provider participating in both Lifeline and Affordable Connectivity programs, offering low-income people free wireless services and internet-connected devices such as tablets and smartphones.
I am sharing my personal experience on how I applied for the American Assistance free government program, its eligibility criteria,  required documents, and the available models.
So, without any further ado, let's get started.
How good is the American Assistance free phone service?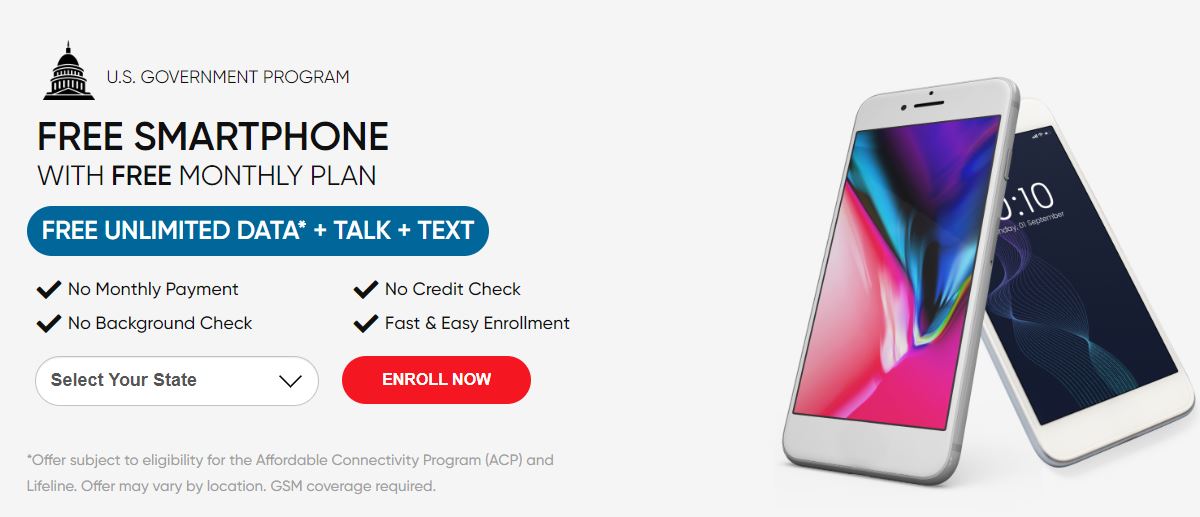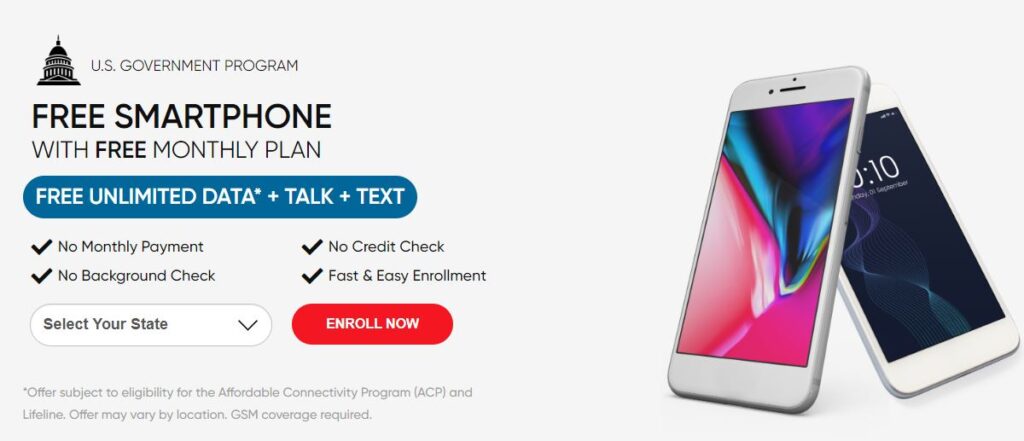 The American Assistance free phone service is one of the best in the market, with no credit checks on those applying for a free phone; hence, your low credit score won't stop you from qualifying for a free phone if you meet all the other criteria.
It also does not require customers to sign a contract in order to receive a free phone through the Lifeline program. You won't have to spend any money unless you want to upgrade to a newer phone or add features to your current plan.
What type of free phones does American Assistance offer?
Because so many people apply for American Assistance free phones, the type and model of phone you get will be determined by its availability.
Here are some of the best free phones that American Assistance offers –
Sky Devices 4.0 Platinum
The Sky Devices Platinum 4.0 has a 4-inch screen with a 480 by 800 pixels resolution. It will make it possible for you to complete any task on your phone with ease.
This phone uses a powerful operating system that delivers top speeds even when browsing heavily.
Its 5 MP rear camera is quite impressive for such a low-cost phone. A 1300mAh battery provides up to 150 hours of standby time.
NUU Mobile A1
The NUU Mobile A1 has an internal memory of 8GB and 512MB of RAM with a Quad-core processor that allows you to load apps quickly.
This phone has a 4-inch screen running on the Android 5.1 operating system.
Vortex-Beat 8th
This basic free phone has several features. It includes a detachable battery with a capacity of 1300mAh, 500MB of RAM, and 8GB of internal storage.
Its back camera has a resolution of 5.0MP, while its front camera has a resolution of 2.0MP. It also supports Bluetooth, Wi-Fi, Edge, and GPRS, to name a few.
How to get American Assistance free phone from Government
You can get a free government phone from American Assistance if you meet the eligibility criteria for the Lifeline Program.
Here are the steps you have to follow.
First, check if you are eligible for the Lifeline Program; you can do so by visiting "https://www.americanassistance.com/eligibility/"
If eligible, collect all the documents proving your eligibility.
Finally, apply for the American Assistance Lifeline Program
Wait for the approval.
American Assistance Free Phone Lifeline Eligibility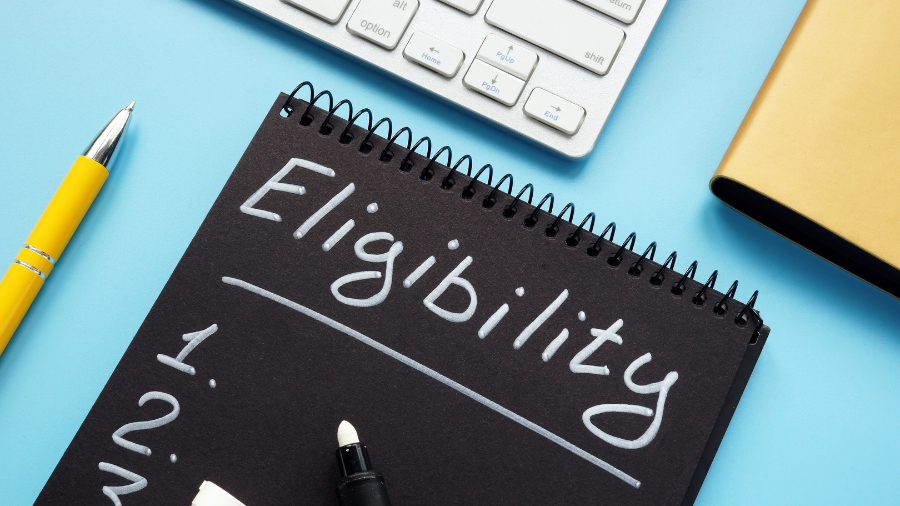 The following are some of the fundamental requirements to get an American Assistance free phone through the Lifeline program –
Enrollment in a Government Assistance Program
You may be eligible for an American Assistance Lifeline phone if you or a household member enroll in any government assistance programs listed below –
SSI (Supplemental Security Income)
Food Distribution Program for Indian Reservations (FDPIR)
Veterans' pensions or Survivors' pensions
Tribal Temporary Assistance for Needy Families was made available (Tribal TANF)
General Assistance from the Bureau of Indian Affairs Federal Public Housing Administration (FPHA) (BIA)
LIHEAP
Low Income
Your household/gross family's annual earnings shouldn't be more than 135% of the Federal Government Poverty Threshold.
What documents are needed for an American Assistance Free phone?
If you meet all of the American Assistance Lifeline eligibility criteria, the next step is to provide copies of supporting documentation. It is important to note that only copies of your documents, not the originals, are required.
Before attaching the documents to your online application, you can scan them or take clear pictures. The following is a complete list of documents that must be submitted.
Participation in Government-Supported Programs Documents –
A social security statement of benefits and a benefits check stub
You can present a SNAP award letter or a Food Stamp Benefit Card to demonstrate that you are a SNAP member.
You must show your Medicaid ID card to qualify for Medicaid.
Federal Public Housing Assistance participants must provide the following documents: an FPHA award letter, a section 8 voucher, or an FPHA Lease Agreement.
A Veterans Pension Grant Letter, Survivors Pension Benefit Summary Letter, and Veterans Pension COLA
Adjustment Letters are documents that prove you are a member of the Veterans pension or Survivors' pension.
Identification Documents
A Passport to the United States
Identification Card from the Military Driver's License with a Certificate of US Citizenship
Statement of Unemployment Compensation with your Social Security Number
A Permanent Resident Identification Card
A Naturalization Certificate
A Weapons Permit that includes your Social Security Number
A Government of the United States Identity Card
A State Identification Card
Documents Proving Your Low Income
You will be required to provide documentation demonstrating that your financial situation is dire and requires assistance.
Documents that are relevant include –
Your current employer's income statement
The Federal Tax Return for the previous year
A Letter of Child Support Award
A Statement of Benefits for Unemployment Compensation
Paycheck slips
A Statement of Benefits from the Veterans Administration
How to apply for an American Assistance Free Phone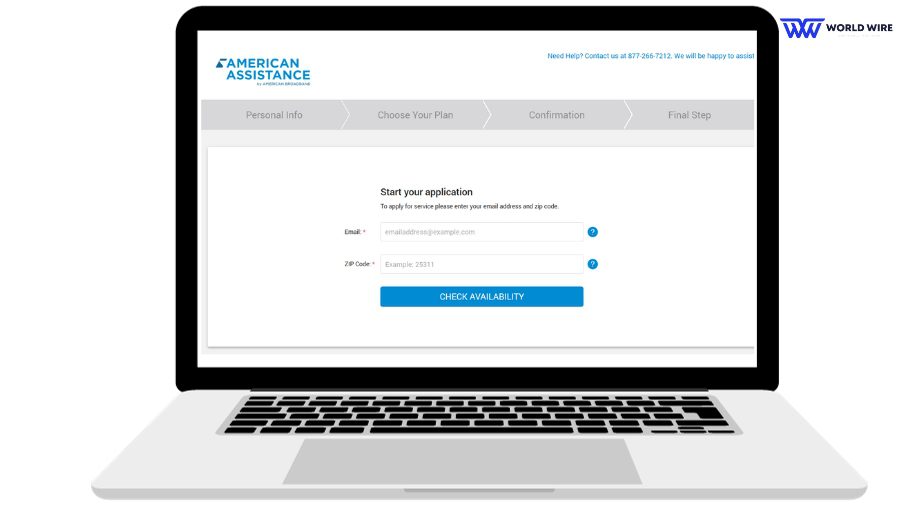 You can apply for a free phone from American Assistance by following the simple steps outlined below –
Gather all of the documents mentioned above.
Photograph each document. Check that all of the details on the documents can be seen clearly and that nothing is obstructing them. Save the file in JPG, PDF, PNG, or GIF format.
Open your browser and visit "https://registration.americanassistance.com/"
Enter your email and zip code.
Fill out the application form and choose "Eligibility."
Upload your eligibility document
On the next screen, Choose your preferred plan.
Complete the final steps and submit your application.
American Assistance Plans
The American Assistance Lifeline programs include a complimentary smartphone as well as the following –
Unlimited voice minutes
Unlimited text messages
Free 4.5GB of internet data
You can pay for additional data/internet by purchasing one of the Top Up bundles for American Assistance Free Phone. There are two top-up plans available.
American Assistance Talk & Text Top Up
Here are the plans
| | |
| --- | --- |
| Talk & Text Top Up | Cost |
| 100 Text | $0.99 |
| 100 Talk | $3.49 |
| 100 Talk & Text | $4.49 |
| 200 Talk | $5.99 |
| 250 Talk & Text | $6.99 |
| 500 Talk | $6.99 |
| 500 Talk & Text | $10.49 |
| 1000 Talk & Text | $17.49 |
American Assistance Data Top Up
Here are the plans.
| | |
| --- | --- |
| Data Top Up | Cost |
| 100 MB | $4.49 |
| 250 MB | $5.49 |
| 500 MB | $8.99 |
| 1 GB | $15.99 |
| 2 GB | $24.99 |
| 3 GB | $24.99 |
| 5 GB | $44.99 |
For households receiving aid from the Affordable Connectivity Program, the internet discounts are as follows –
Internet service costs $30 per month and comes with a free tablet at a one-time $100 discount on the purchase price, which includes a $14.95 copayment.
Households on qualified tribal lands are eligible for up to $75 monthly.
Can I Get a Free Tablet From American Assistance
Yes, American Wireless participates in the Affordable Connectivity Program and offers its benefits, which include a discount on monthly internet services and an internet-connected device such as a tablet.
However, the tablet is not entirely free; you will only get a $100 ACP discount and must make a co-pay between $10 to $50 towards the tablet's price.
FAQs
How do I contact American Assistance?
You can contact American Assistance customer care at 1-877-266-7212.
What if I don't qualify for the American Assistance Free Phone program?
If you don't qualify for the American Assistance Lifeline program, you may check other providers such as Assurance Wireless, enTouch Wireless, etc.
What network does American Assistance use?
American Assistance is an MNVO service provider that uses Verizon and Sprint networks to provide their services.
Signup For Our Newsletter