America's hidden hotspots: How did South Dakota become the largest group of corona infections in the United States? Actually, Corona's infection spread like wildfire in a pork factory here. In the meantime, the question remained what did this company do to protect its employees.
It was the afternoon of March 25. Julia sat on her laptop and logged on to her fake Facebook account. She opened this account during middle school, through this account she used to keep an eye on the boys with whom she used to respond to crush. Now after many years, where does this account help them more?
Julia sent a message from her account to the Argus911 account address, "Can you see Smithfield?". This account is from the Facebook page of the local newspaper Argus Leader, which is also used for reporting news.
Julia further wrote, "There is a case of Corona positive but they are planning to keep their plant open." Julia was referring to the Smithfield Foods pork processing plant. The plant is located in Sioux Falls in his hometown of South Dakota. The factory is a massive eight-story building located on the banks of the Big Sioux River.
America's hidden hotspots: Know the entire story regarding the spread of COVID-19 in the USA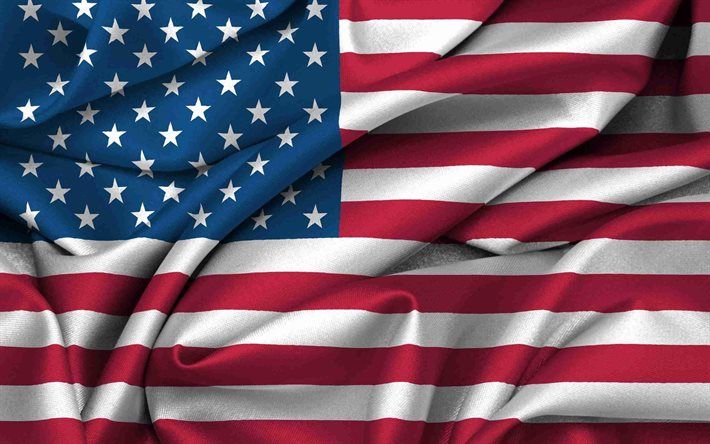 It is the ninth largest factory in the United States to process pork-related food ingredients. When this factory works to its full potential, 19,500 pieces of pork are cut here every day, they are roasted. 
With this, pieces of meat weighing millions of pounds, hot dogs, and spiral-cut ham are prepared. This factory employs about 3700 employees, is the fourth largest factory in the city by employees.
The Argus911 account said in response, "Thank you for providing the information. What worker Corona positive has come in the test, what work did it do there?"
Julia wrote in response, "We don't know exactly."
Argus911 responded, "Okay, thanks. We'll be in touch."
The next day at 7.35, Argus Leader published the story on its website, titled – Coronavirus infection to an employee of Smithfield Foods. The reporter who wrote the news took information from the company spokesperson that one employee was found positive for the test and was quarantined for 14 days.
The company spokesperson also stated that the workplace and common space of the employees found positive were completely sanitized. But the factory continued to function fully as the food plant is part of the critical infrastructure industry set by the Trump administration.
Julia tried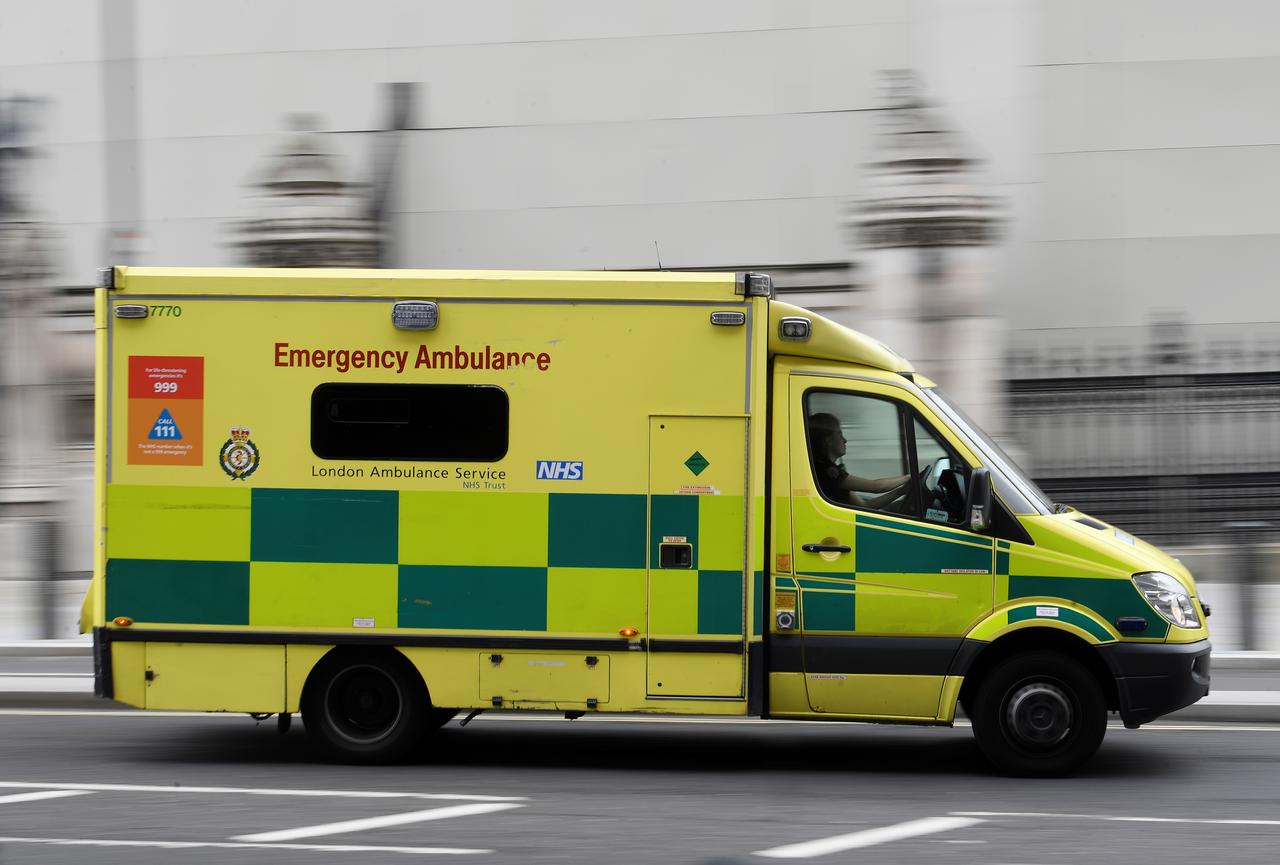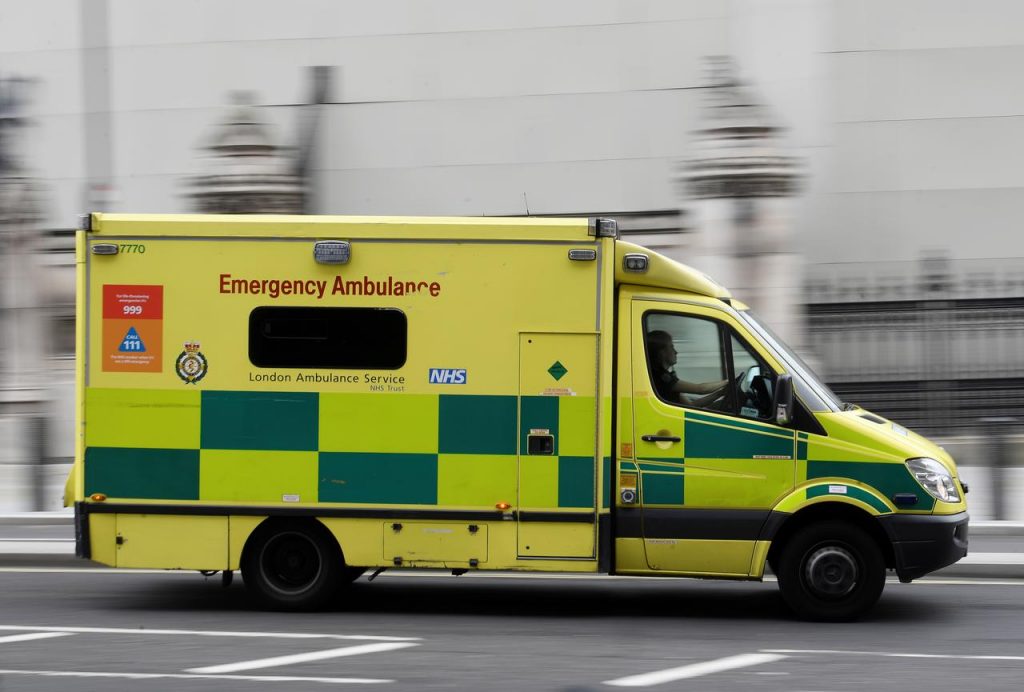 Smithfield CEO Kenned Sullivan, in his online video message released on March 19, said of the decision to keep the factory open, "Food is an essential part of our lives. 
40 thousand members of our team, thousands of American farmers' families, and the other partners of our supply chain are all part of the campaign against COVID-19. We provide better health for our employees and consumers If you are able to measure every possible defense. "
But Julia had become alert. Recalling, he said, "It was also rumored that there have been cases before this. I was hearing that the people of Smithfield are getting admitted to hospitals. But this information was only getting word of mouth."
Julia does not work in the Smithfield factory. She is a 20-year-old graduate student who is imprisoned at home after the university is closed due to the COVID-19 epidemic. Julia's parents, both were longtime employees of Smithfield.
Julia is extremely close to her parents. These two used to inform their daughter every day about the things happening in the factory. The children of all the employees working in the factory are grown up, Julia is one of them.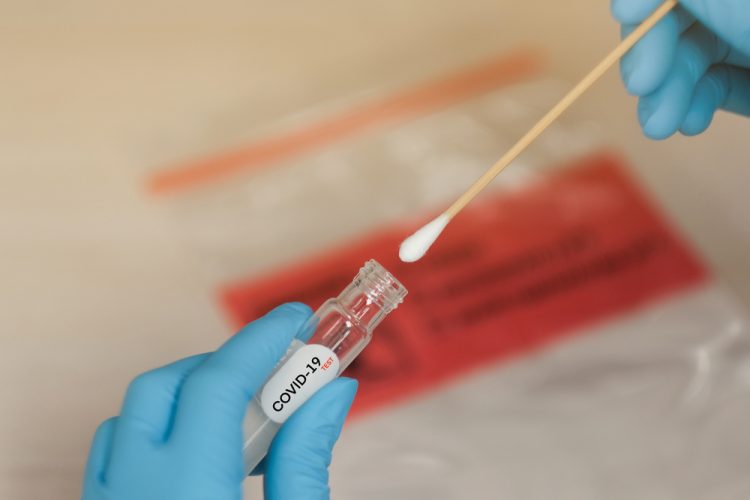 These children are the first generation of migrant laborers, some of whom call themselves children of Smithfield. But Julia came out of these youngsters to inform people about the corona infection in the factory.
Julia said, "My parents do not know English. They cannot tell their care to themselves. Someone has to speak for them." Julia's family was trying everything possible not to get sick like other families in Sioux Falls. Julia's parents used to spend all their time at home after work hours. 
After returning from work, she used to take off her shoes and go straight to the bath. Julia brought a headband of clothes for her parents from Walmart, which kept their mouths and nostrils covered while working.
For Julia, giving the news to the media was also a logical step, under the pretext of she wanted to keep her parents safe. She wanted public pressure to close this plant so that parents stay home.
But this was the beginning of three weeks of uneasiness as his parents had to go to the factory. Although they knew that they could be infected, they could not afford to lose jobs. 
She used to stand less than a foot away from his colleagues in the production lines of the factory. They had to go to the crowded locker room. In addition to passing them, they had to go to the canteen, where there were other people also.
During these same three weeks, Corona infection among Smithfield employees began to increase. The first 80 employees were infected, then 190, and then 238.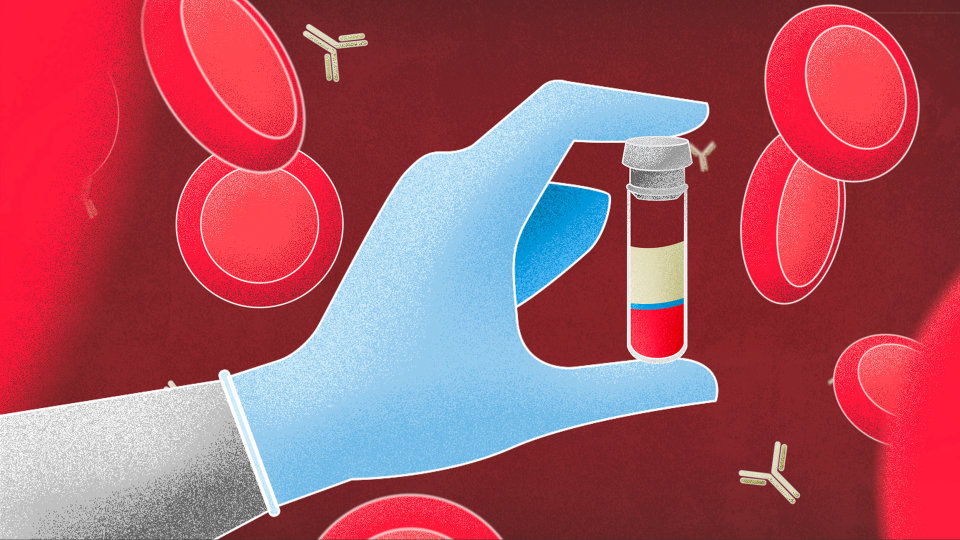 On April 15, the Smithfield factory was shut down following pressure from the South Dakota Governor's Office. By then, this plant had become the number one hotspot in America. In this cluster, 644 patients from Corona were confirmed, including Smithfield employees and the people they came into contact with.
Out of all the cases of corona infection reported in South Dakota, 55 percent of people were infected due to Smithfield. According to a New York Times report, cases of infection caused by the Smithfield Foods plant also increased from the nuclear-powered US warship USS Theodore Roosevelt Naval Ship and the Cook County Jail in Illinois, Chicago.
The compulsion of food industry workers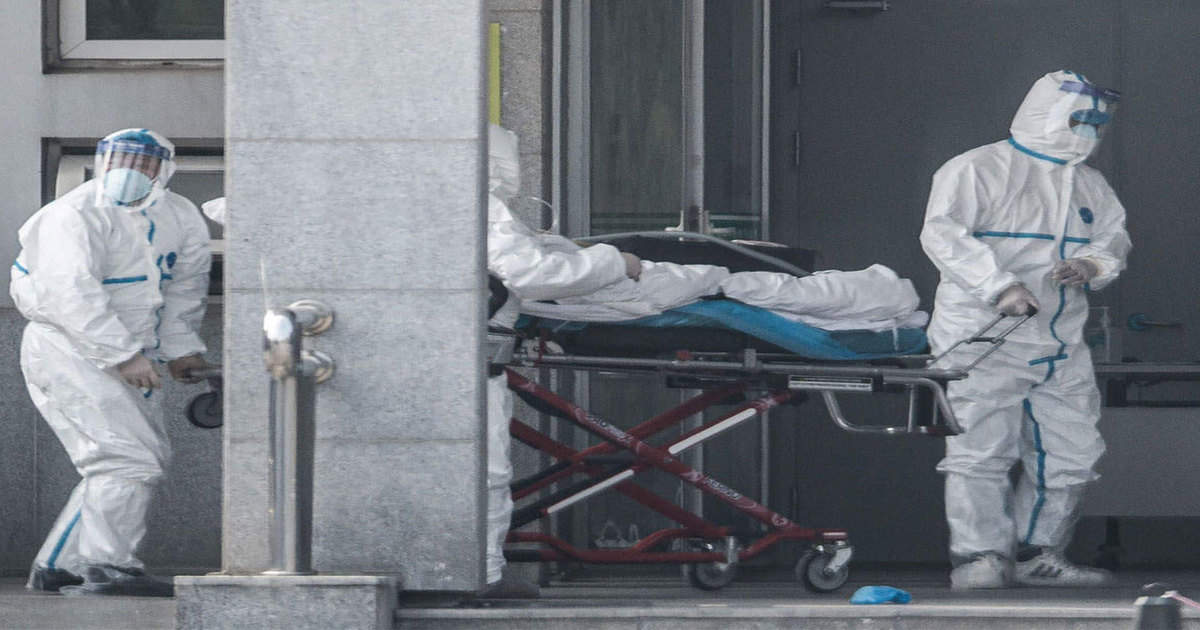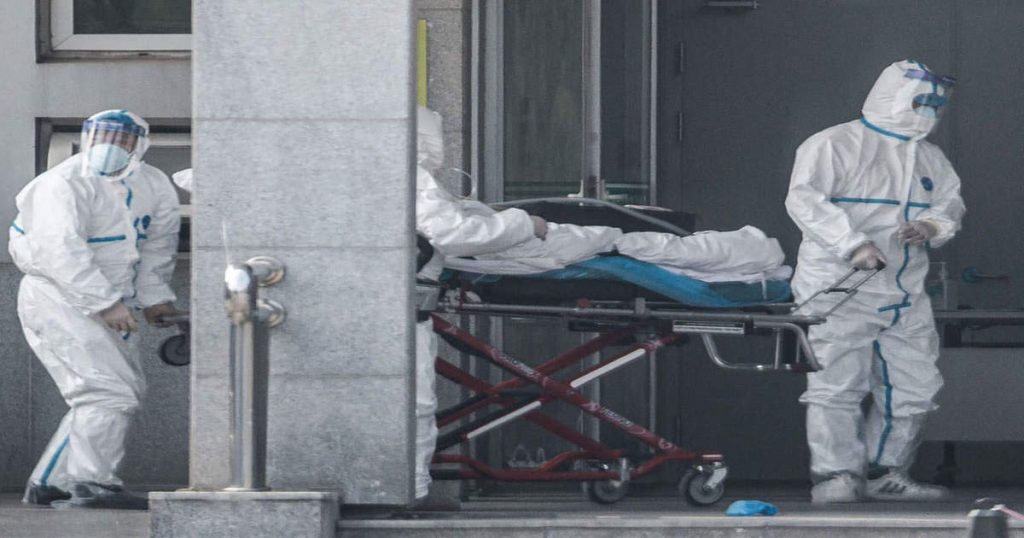 The figures were released a day after the death of a Smithfield employee at the hospital. The employee's wife Angelia told the BBC in Spanish, "He was infected in the factory. Before that, he was very healthy. Apart from my husband, more people would die."
The Smithfield Pork Plant is located in a Republic-led state. It is one of the five states where the United States had not issued any shelter plan order. The kind of socio-economic disparities that the global pandemic has undermined can be seen here.
Many white-collar workers in the country were allowed to work from their own homes but the food industry was counted as an essential service and that is why the employees of the Smithfield factory continued to work on the frontline.
Broking Institute Fellow Andy Tomer said, "The pay for these workers under essential services is less than the average American jobs. Much lower than many jobs.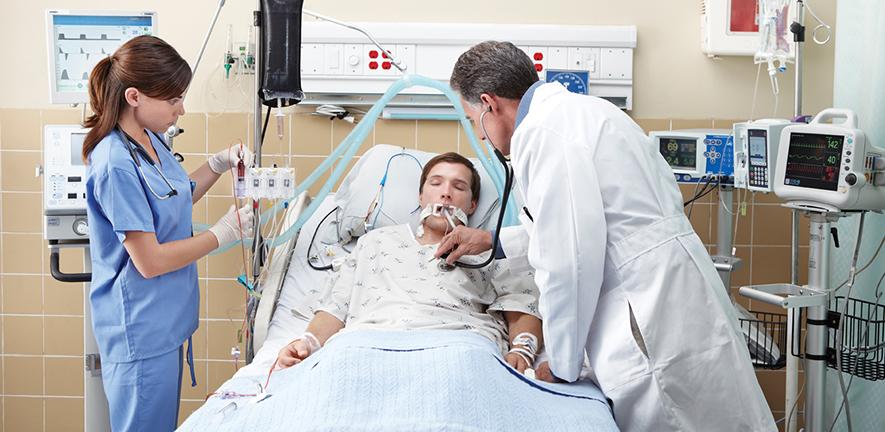 They include healthcare providers and cashiers, etc. Also have to work on the front line. They have to be present at their place of work. Most of the people in their working population are African or Latin American."
Smithfield food plant workers are mostly immigrants and refugees who have come from countries such as Myanmar, Ethiopia, Nepal, Congo and El Salvador. In this plant, 80 different languages ​​are heard. These people get an average wage of 14 to 16 dollars per hour. 
Their working hours are more and work is also extremely tiring. In this, people have to stand for hours in the production line. During this time, their distance from the co-worker is less than one foot.
The BBC spoke to half a dozen current and former employees of Smithfield. These people say that they were afraid of going to work, but it was not easy for them to choose between employment and health.
The wife of an employee of 25 years is eight months pregnant. He told, "There is a lot of expense. My baby is going to come so I had to work. I used to worry that if I became Corona positive then I would not be able to save my wife from getting infected."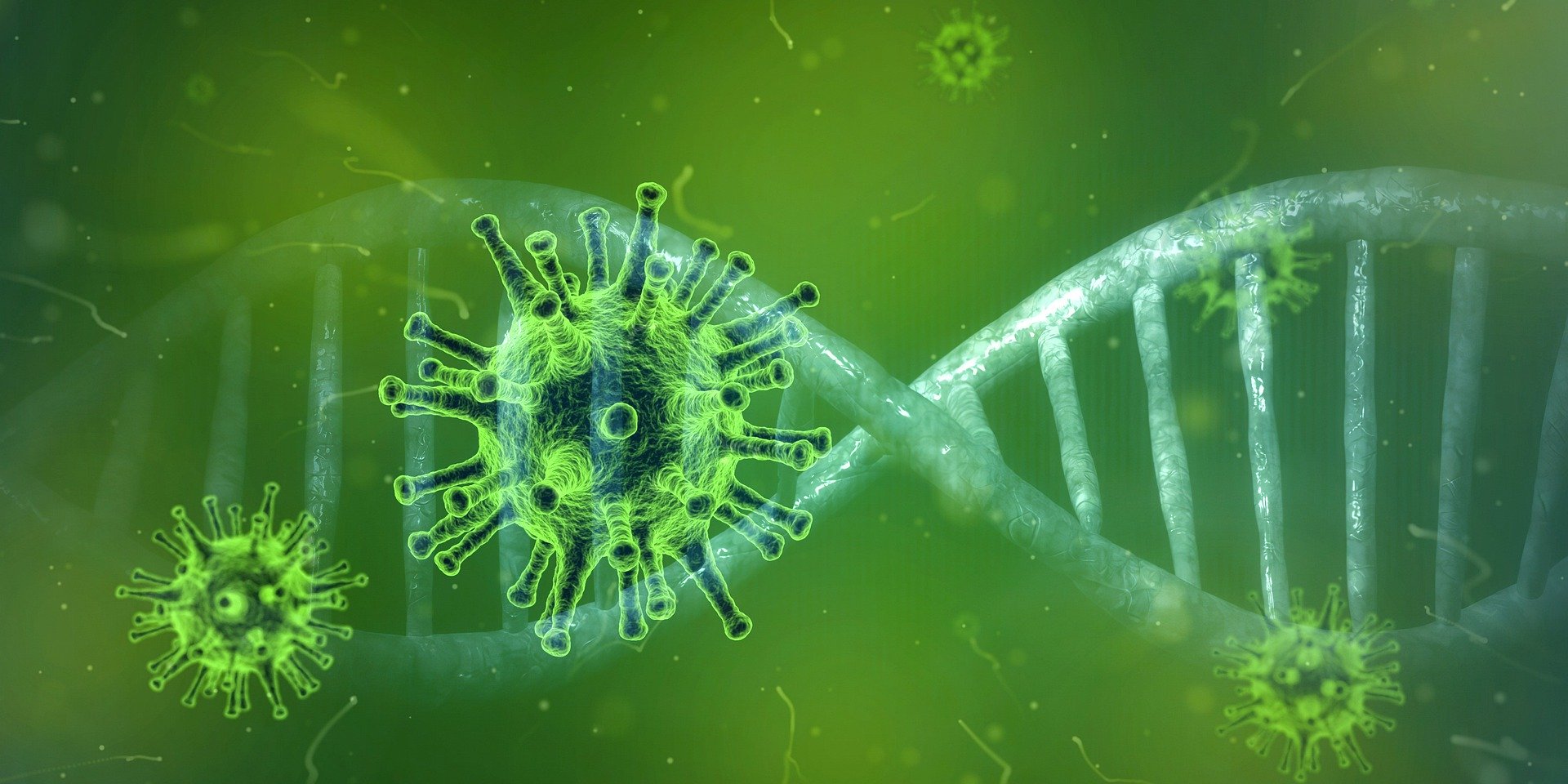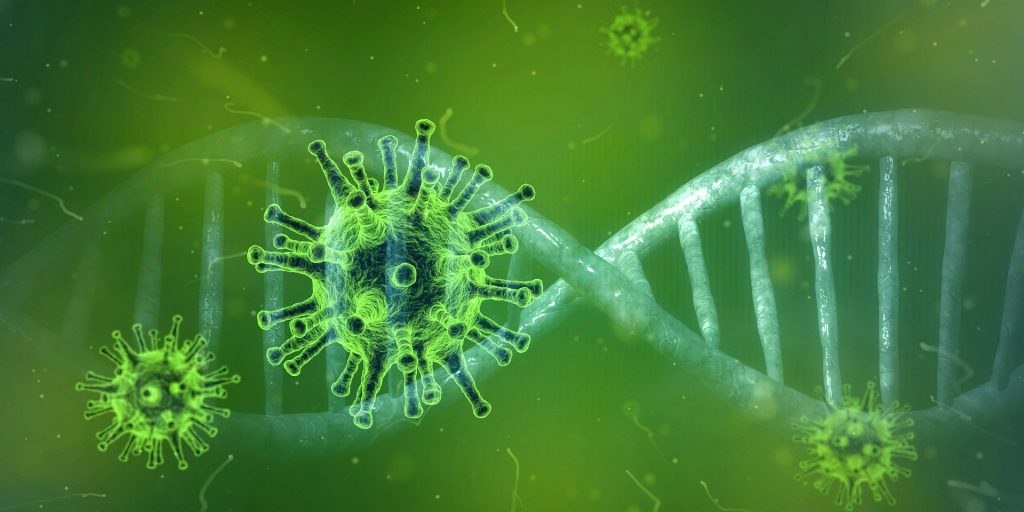 In fact, cases of coronavirus infection in food processing plants of America have increased rapidly. This posed a threat to disrupt the American food supply chain. 
The JBS Meat Packing Plant in Colorado also had to be closed due to the death of five of the employees and the Corona being infected by 103. Two employees at Iowa's Tyson Foods plant died while 148 employees fell ill.
But the supply was feared to be affected by the closure of the large meat processing facility at Sioux Falls. Apart from this, there was a danger of crisis in front of the farmers who breed the pig. About 550 independent farms used to supply pigs at the Sioux Falls plant.
So while announcing the closure of this plant, Sullivan, the Smithfield CEO, had predicted serious and possibly disastrous consequences in terms of meat supply.
But Smithfield employees, workers union representatives and advocates for the Sioux Falls immigrant community all believed that the plant could have been spared the closure.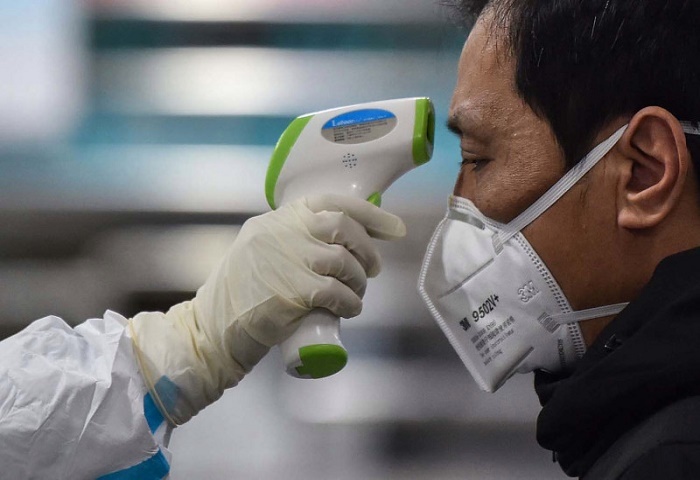 All of them have alleged that the initial demand for Personal Protective Equipment (PPE) for the employees was ignored, the sick workers were forced to work with incentives and the news of coronavirus spread in the plant was also hidden from the workers while it his family and people outside were also in danger.
In Spanish language news platform Cu Pasa Sioux Falls founder Nanny Renoza said, "If the government wanted the company to continue, it was the responsibility of the government to see what measures these companies had taken to protect employees." " Nanny says that she had been hearing about the difficulties of Smithfield employees for the past several weeks.
The BBC sent a detailed list of questions and allegations of staff to Smithfield, but there has been no response from Smithfield to the allegations of personal matters.
The statement given by the company said, "The first thing is that the health and safety of our employees and the community is our top priority every day.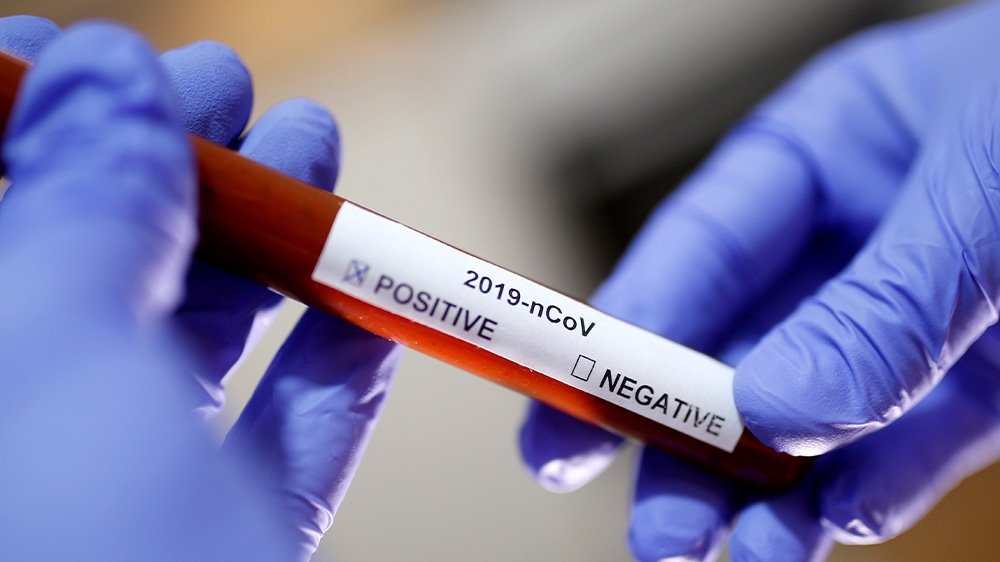 At the beginning of February, we started taking strict steps. Since the beginning of March, we have been given instructions from the Centers for Disease Control and Prevention (CDC) to handle any possible Kovid-19 cases in our units here had begun following the related process and protocols. "
But due to coronavirus infection, fear was growing in people like Julia because her mother's health was not very good. Julia also began to feel that her parents were risking their lives to save their jobs.
Julia told, "For me my parents are everything. I started thinking that I would have done it when they were not." Telling this, Julia's voice broke. He told, "Actually I wanted to tell people what was happening there so that a record of those things can be kept what the company did not do."
Ahmed first saw Neela during her shift at the Smithfield plant. Ahmed found Neela beautiful and Neela liked Ahmed's laugh.
Story of Ahmed and Neela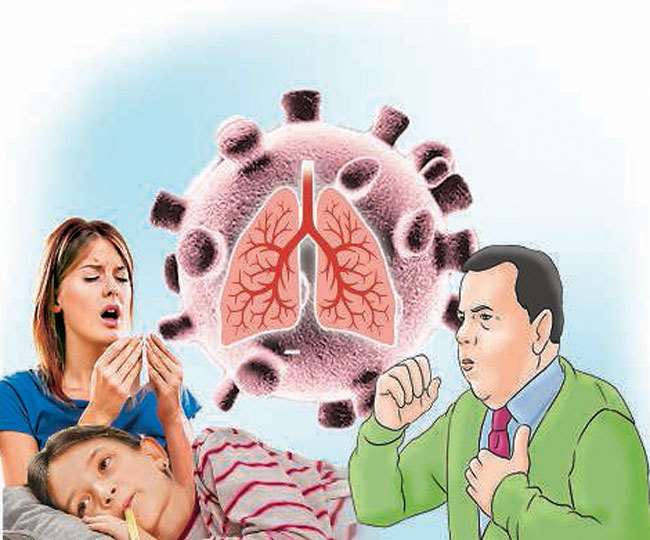 When Ahmed asked the people around him about Neela, he came to know that both are from the same village in Ethiopia and both are speaking the same language Oromo.
Ahmed recalls, "I was very happy to know this. In my break time, I started looking for her where she used to work. She stopped where she was working. I told her what was going on." Is. I also told her that you are beautiful. "
After this, Ahmed took Neela to the famous New American restaurant. After this, both of them went on a week-long vacation to Wisconsin. The Wisconsin Dales are very famous for picnics on holidays, there are also hot water springs. Both started falling in love with each other, after which both got married.
Now Neela is eight months pregnant. Both are waiting for the first child. Neela left work in Smithfield in December. But Amhad had to go to work. All the time, he used to fear that if he got infected, then his wife and future child would also be infected because, after the seventh month, pregnant Neela had to seek Ahmed's help to walk. Both were not in a position to isolate each other.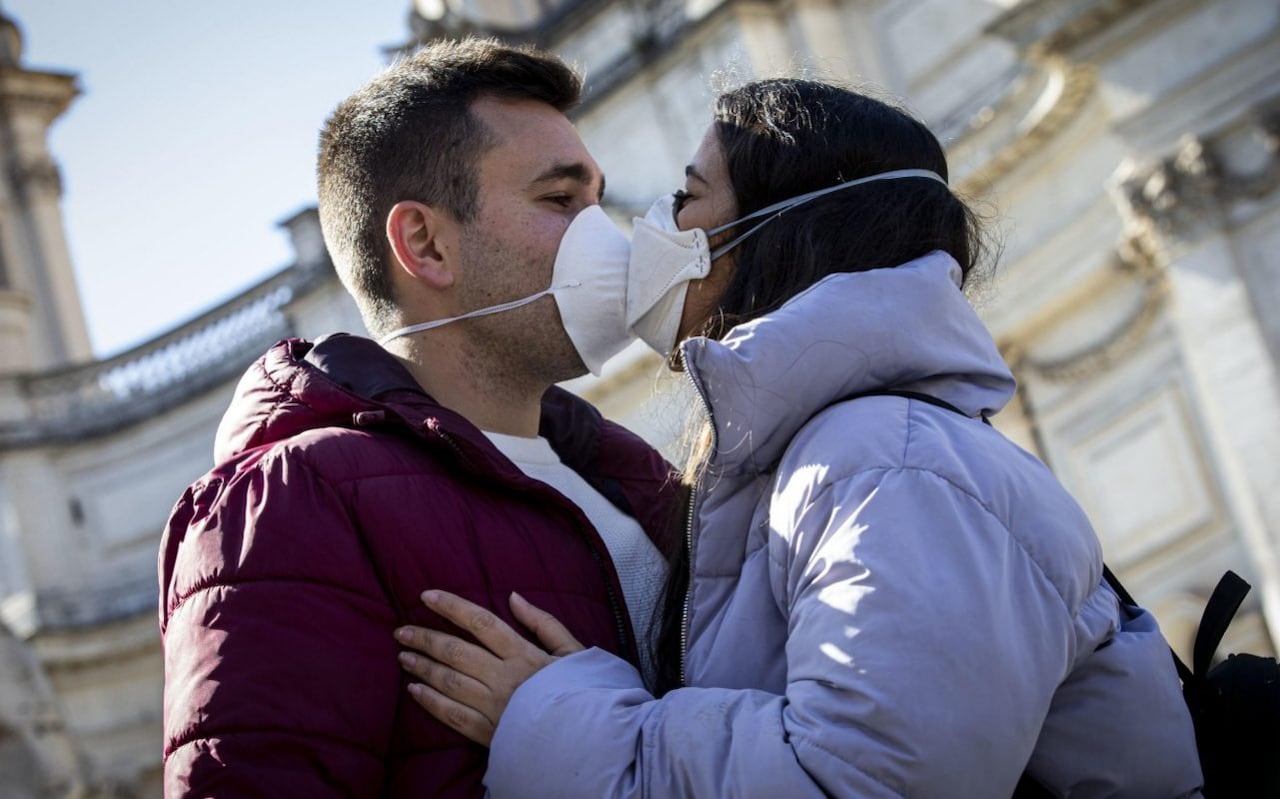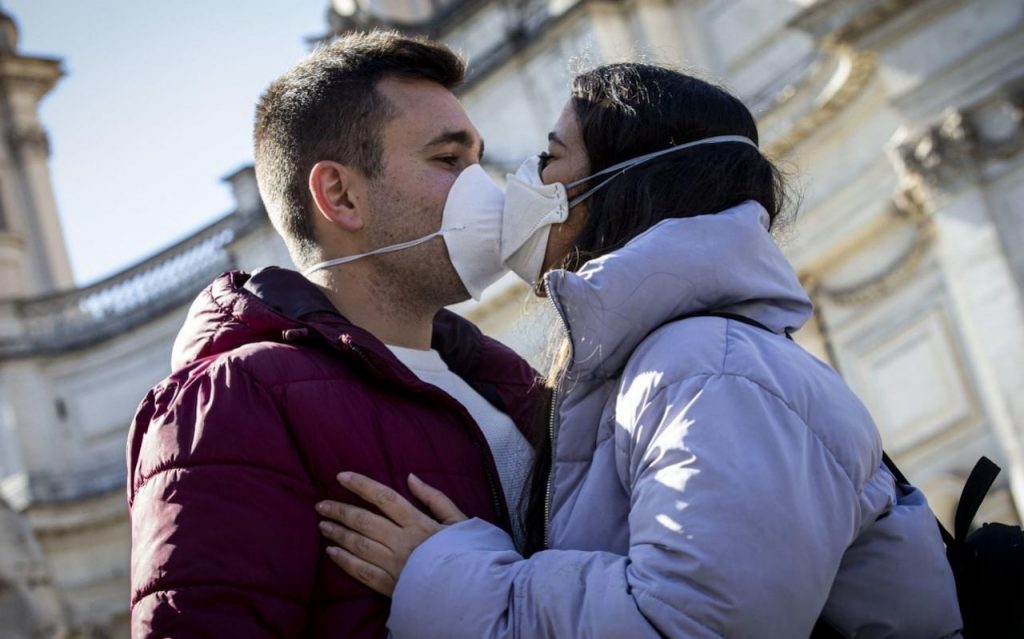 Ahmed said that two of his friends had become infected with Corona. After this, Ahmed also started seeing signs of Corona in himself.
Neela said, "Smithfield does not worry about his employees. He only worries about his money."
According to Cooper Carafe, president of AFL-CIO, a union of employees working at the Sioux Falls plant, the union had demanded a series of steps from Smithfield management in early March, including work shifts and lunch timings to protect employees. There was talk of change.
At lunchtime in the plant, 500 people used to gather to eat in the canteen. According to Cooper, the union had asked the management to provide protective gear such as masks and overcoats to the employees, besides a thermal screening and sanitization station at the gate of the plant.
Cooper said, "We made these demands when there was no corona positive in the plant but the management did not make the demands of the employees. Rata did not take.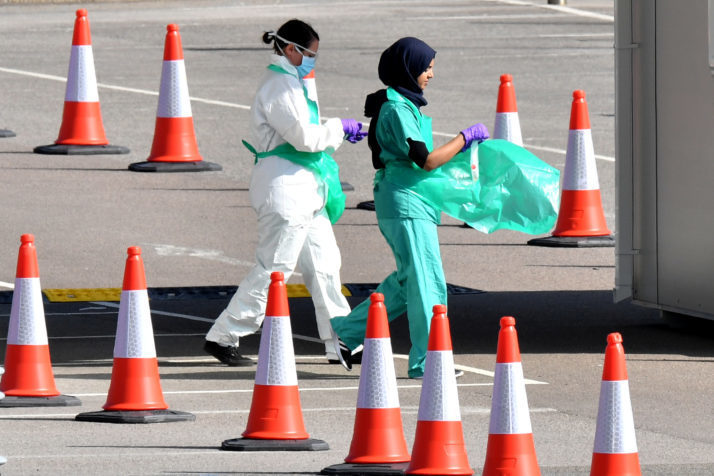 Tim was the new employee of the company, having heard about the first case of Corona from someone sitting next to him during the orientation. According to Tim, after the initial announcement, the company kept silent on the matter.
Tim said, "We had heard nothing about the spread of the Coronavirus infection. We thought the situation was good."
After this, on April 8, the South Dakota Health Department confirmed that 80 employees at the plant were infected with Corona. Many employees told the BBC that they got this information from media reports instead of Smithfield Management.
Julia's mother, Helen, said, "I also came to know from my colleagues that some people in my department had become infected."
A thermal screening station in white tents is present at the main door of the factory, but according to both Raynoja and Caraway, employees with temperatures higher than the prescribed temperature were also allowed inside the factory.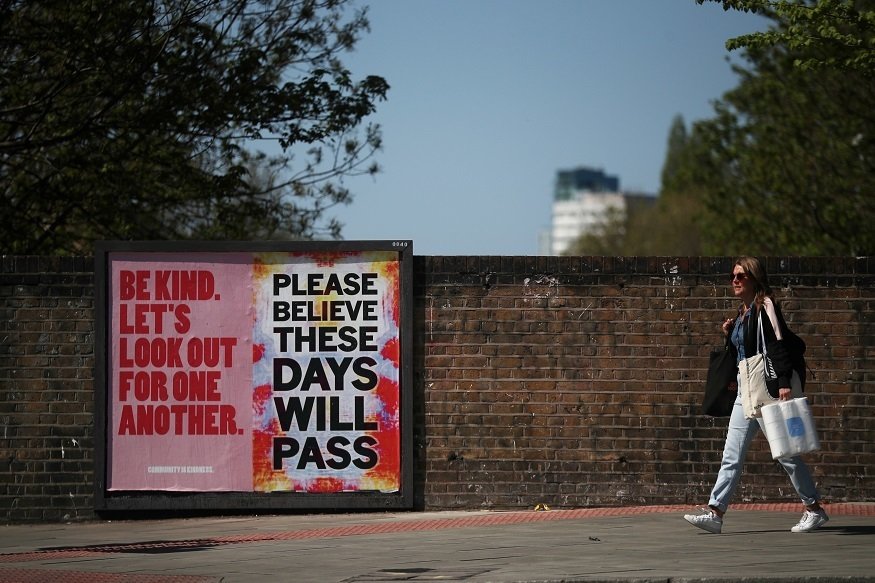 At the same time, according to Helen, if the employees wanted to avoid this thermal screening, they would be allowed to go through the side door.
Smithfield management also made other changes, such as placing cubes on a table to reduce contact with each other, instead of having employees lunch, shifts were also made, and hand sanitizing stations were built. 
But many employees said that in the name of personal protective equipment, nets were given to put on the face, which is not effective in preventing the coronavirus. Employees have also sent photographs to prove their claims, which makes their claims seem correct.
What was the arrangement in the company?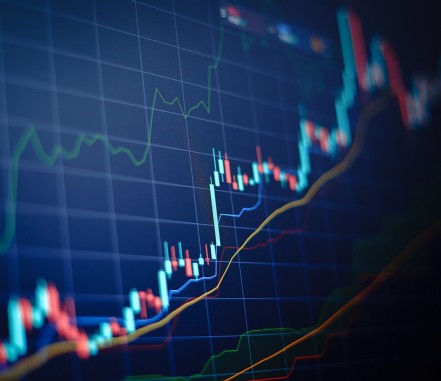 Caraway said, "I have not read anywhere that the CDC has asked to put a net on the face and said to be protected from it."
Smithfield has not responded to questions related to netted nets, nor has it provided any information about the kind of personal protective equipment the company was providing to its employees. 
The company said in its response, "In view of the pressure on the supply chain, we have continuously provided thermal screening facilities to our employees. Provided masks to the employees while their supply is decreasing."
The JBS plant of Worthington, Minnesota is located 30 minutes from Sioux Falls. Representatives of the company told the Star Tribune newspaper that their company had provided the galves, surgical masks, face shields and overcoats to the employees. 
In the same week last year, 19 infected cases of Corona were reported at the JBS plant. A spokeswoman for Tyson Foods told the New York Times that a policy was implemented in this regard if an employee came in contact with a Corona-infected patient.
In response, some employees started coming to the plant with their masks and some quarantined themselves with other family members.
Caleb has been working in Smithfield for 12 years. He told the BBC that for the past two weeks, he had confined himself to a room separate from his wife, six-month-old daughter, and three-year-old son, as he was not sure whether he would return home from work every day. His family will not be infected.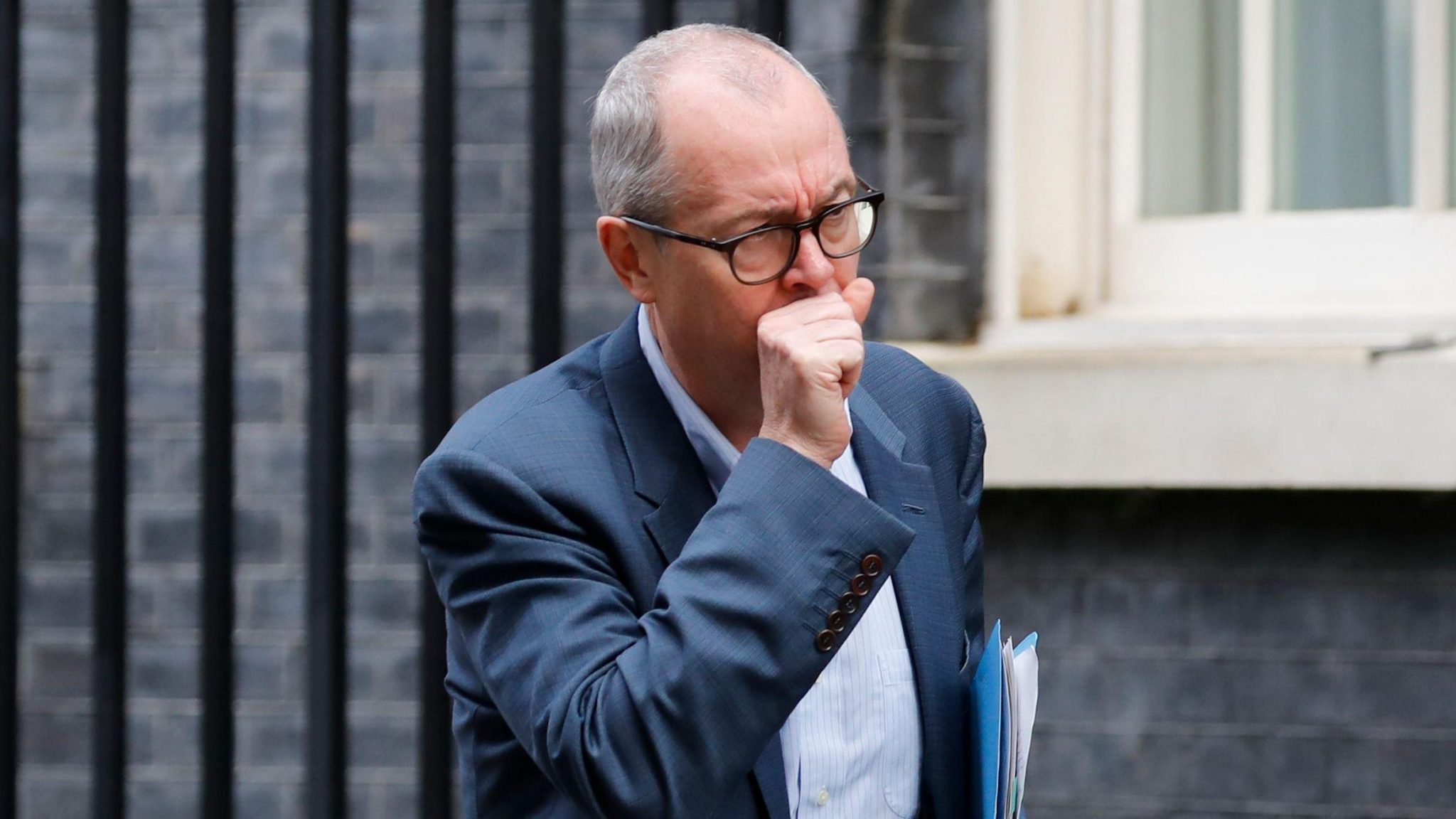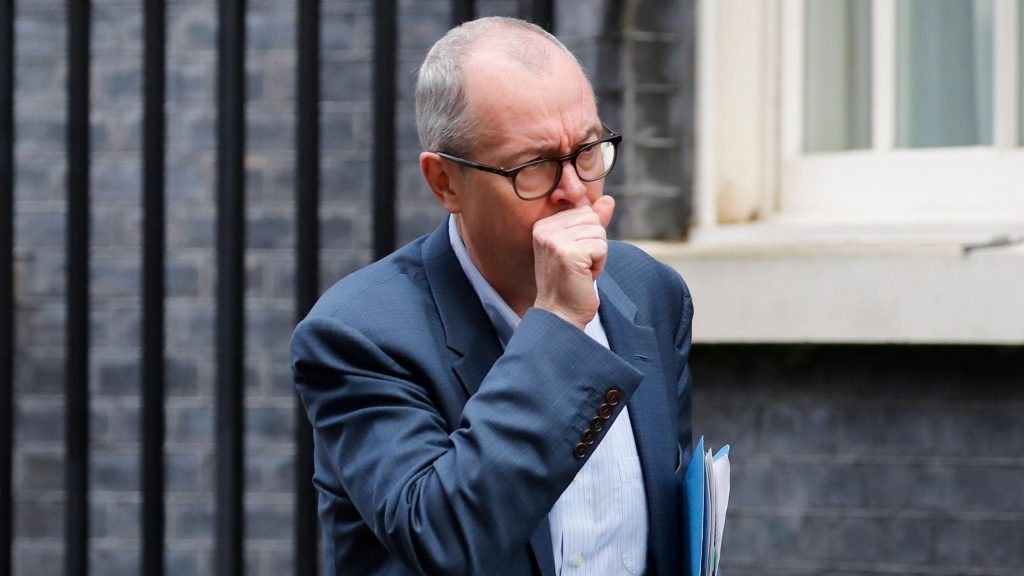 He told the BBC, "You know my son knocks on the door of the room, says Daddy come out. I tell him to go to Mama. I have no choice. What can I do? I want to save the family. "
Employees like Caleb have to leave work, but they will not get any unemployment allowance. These visa holders are also angry that if they apply for unemployment allowance, they will be treated as public charges and they will be disqualified for permanent residence as per the new rule implemented last year by the Trump administration. Can.
Coronavirus aid, aid, and financial security care law do not include those whose states are mixed or the documents of any member of their household are not complete.
Tanja Islam, executive director of South Dakota for Peace and a lawyer for immigrants, says, "These people will not get anything. They have only one option. They have to go to work, that is, expose themselves to getting infected with the coronavirus." Will happen."
On April 9, 80 employees of Smithfield had been confirmed to be infected with the coronavirus when the plant was closed for three days on Easter. It was told that during this time the plant will be completely cleaned and from Tuesday, the plant will once again start working to its full potential.
The company statement said, "The company had ceased to operate in large part on April 11, while the plant was completely closed on 12 and 13 April".
When did the work stop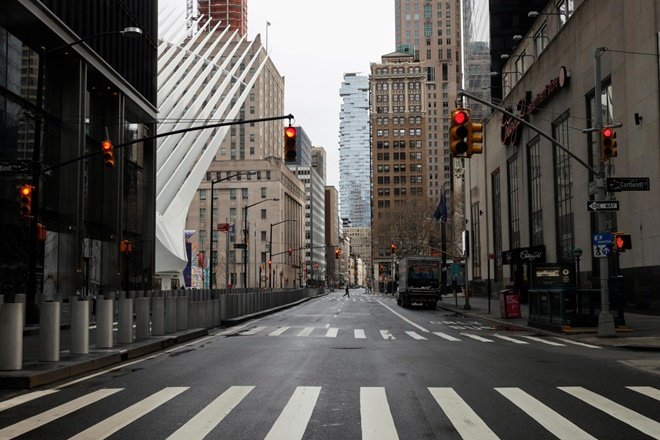 But the BBC came to know after talking to employees and staff lawyers that those three days were called to work in the plant. These days, Reynoja has taken videos of the employees coming to the plant and filling the parking lot. Crave also says that he came to know that the company was running at 60-65 percent of its capacity, which means that these days hundreds of employees were working in the plant.
Tim told the BBC on the Monday after Easter, "I didn't stop working. I worked on Fridays, Saturdays, and Sundays as well. They want me to work on Mondays too. I'm scared. Absolutely. I am scared. I cannot say it in words. But I have four children, who have to be raised. With this earning there is a roof over the head. "
Sioux Falls Mayor Paul Tenhaken said he was impressed by the way Smithfield announced the closure of its plant. He also admitted that he was quite surprised when he came to know that there was partial work going on in the plant.
Tenhaken said, "There should have been a little more transparency in the steps they were taking. The message they gave to the people was different from the actual plan." 
Smithfield has its employees in their shifts by the end of the month On completing the work, he was announced to give a response bonus of $ 500. It was like a bribe to work in unsafe conditions.
According to Sarah Teilahun Birhey of the Child Care Center, Children of Smithfield, her mother had previously decided not to return to work but changed her decision when she heard about the bonus. Sara told, "We were deeply saddened that she was going to work for a mere $ 500."
Smithfield said in its statement that the bonus was part of the company #ThankAFoodWorker Initiative. The company said in its statement, "All those employees who could not come to work due to Kovid-19 infection or treatment will also get the responsibility bonus."
On April 11, South Dakota Governor Christie Noam and Sioux Falls Mayor Tenhaken jointly sent a letter to Smithfield for 14 days in response to continued work at the plant and an ever-increasing case of infections at other plants that employees told to stop. 
The next day, Smithfield management announced that the plant would be closed from April 15, that is, one day of work was done in the plant even after the closure order was given.
Carafe said that the workers who went to work on Tuesday, April 14, had received double the wages than the general wage, but the plant was not completely clean. "The employees went to work in the dirty building itself," Carafe said.
Smithfield did not answer the question of thorough cleaning of the plant, but said, "Our plants are completely clean and sanitized every day." Julia's parents were also to return to work on April 14. This was the last day of work before the plant was closed for 14 days. 
But earlier on Saturday, Helen started coughing. The next day there was a fog-like haze in Sioux Falls, but Julia pressurized her mother for the Corona test. Helen said at first that he is completely fine, there is no need.
But Julia continues to celebrate him. Julia told, "My mother does not like going to the doctor." But Julia finally convinced her mother. Helen went to the testing center of the local hospital. Taking a swab from both his nostrils there, he was sent back home.
Julia's mother infected with Corona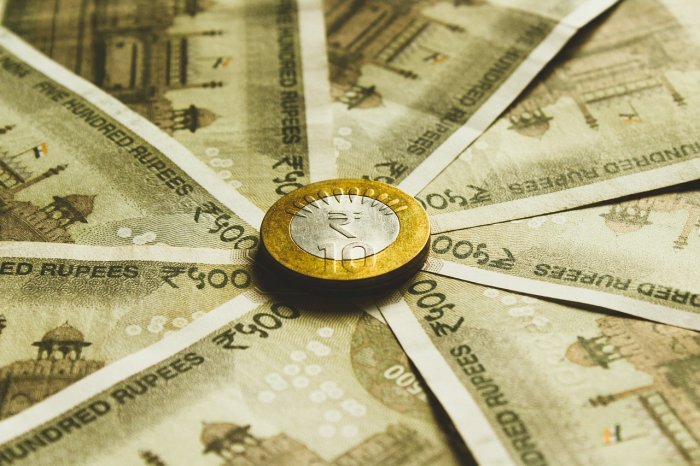 Helen was thinking, "If I had a COVID-19, it happened to me from the factory itself. I worked on three different floors this week. I had dinner in two different canteens. I went everywhere to the factory, Had touched everywhere. I had roamed the whole plant. "
Both were supposed to return to work on Tuesday. Like every day, Julia's parents got up at four in the morning. He called at the Smithfield plant and told that he would not be able to come to work because Helen had undergone a corona infection test and her report was to come.
Eventually, the reported call came in the afternoon.
Julia talked to the medical technician on her mother's mobile phone, the parents were watching her face so that she would know the result from the response. 
When Julia's ears sounded COVID-19 positive, she gestured with a thumbs-up so that she knew the result was positive. Helen and Juan misunderstand her. 
They came close to each other and were in a position to celebrate the absence of Corona. Badly scared Julia then told him that the mother Corona had been infected. Her father went to the kitchen where Julia saw him wiping tears.
The day the result of Helen's corona test came, the issue of the Smithfield plant took political form. Mayor Tenheken officially requested Governor Noam to declare a Shelter in Place order and the area around Sioux Falls as an isolation center. 
Noam refused to accept both of these requests. Noam did not issue an order for Shelter in Place in South Dakota, despite a growing case of infection. Noam kept saying that it was not possible to stop Smithfield's infection case with such an order.
Helen said, "This is a complete lie." But after the test, he started taking the drug hydroxychloroquine at the first level. This drug has been described by US President Donald Trump as a game-changer drug in the case of coronavirus treatment.
The same day, Austin Rodriguez Martinez died in hospital. Originally Martinez of El Salvador was a man of religious faith. He was 64 years old. Martinez had the first death from a corona infection at the Smithfield Foods plant.
Reynosa was Martinez's friend for the past week. According to Reynosa, he rarely complained about the difficult task of Martinez, who was caught by the pig's feet and tossed. Martinez dated him just one month before marrying Angelia. Both spent 24 years with each other.
Martinez was the prince of his wife Angelia.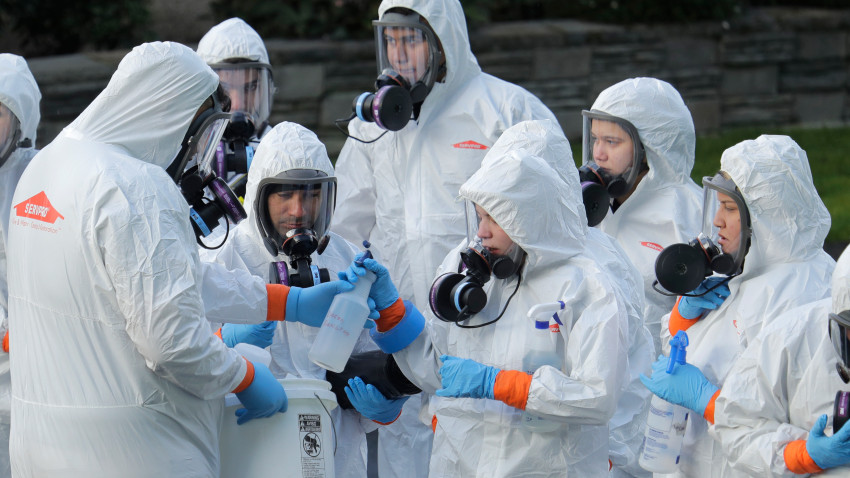 Angelia told that when her husband returned from work one day, he felt that something was wrong because Martinez had not even opened the packet that Angelia had given him. 
Subsequently, on April 1, Martinez experienced corona symptoms. Seven days before this, Smithfield had publicly admitted to Coronavirus infection.
Martinez had a headache at first, then the body ache increased. After this, there was trouble breathing. According to Angelia, when he went to the factory on the last day, on that day he had wiped on the floor of the plant with a fever. But on Sunday, he started having difficulty in breathing.
Angelia took him to the hospital. But she did not get permission to go inside with her husband. His pastor told Angelia that Martinez had also got a ventilator at the hospital immediately. Martinez stayed on the ventilator for ten days. He died on April 14.
Angelia told, "I went to the hospital with them. Returned empty-handed. Now I have nothing." Angela, deeply engrossed in her husband's grief, is very upset with the Smithfield food plant, according to her, the plant should have been closed earlier. 
With tears in her eyes, Angelia told, "They worried more about earning our lives. The owners have no idea of ​​our sorrows. Mothers are crying for their children. Women are crying for their husbands." There have been many cases of corona infection here. "
73-year-old Angelia also told that she is also having cough with mucus.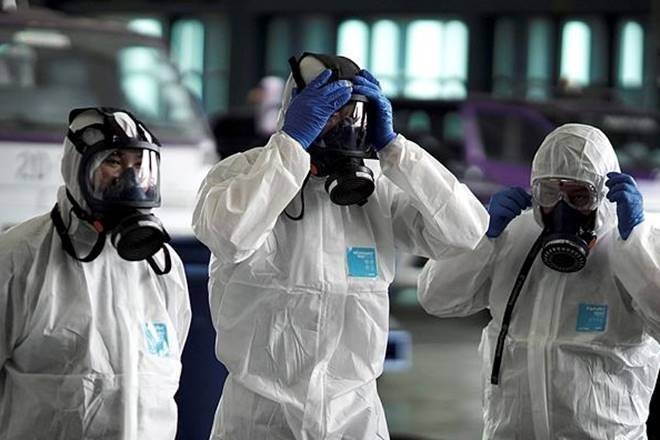 Two days after Helen's Corona was infected, Julia woke up when she was having headaches, was coughing, and her throat was dry. Ever since the coronavirus epidemic occurred in her life, it was the first night when Julia had a good sleep but when she woke up she was more tired than on other days.
Julia then called COVID-19 Hotline and was told that she is the daughter of a worker at the Smithfield plant. Then he wore his fur jacket. Sanitized the steering wheel and headed to the testing site with the mother's car.
Julia's morale remained. The truth, however, was that they made every effort to prevent corona infection in their neighborhood. He also reported in the newspaper a month ago. 
But the plant remained open. His mother became Corona infected, the father could also be infected. Julia's instigation had become the epicenter of the Corona epidemic in South Dakota. People were dying.
And now Julia herself could also be ill. On her way to the hospital, Julia said, "I only wanted to cry, cry."
Julia also got investigated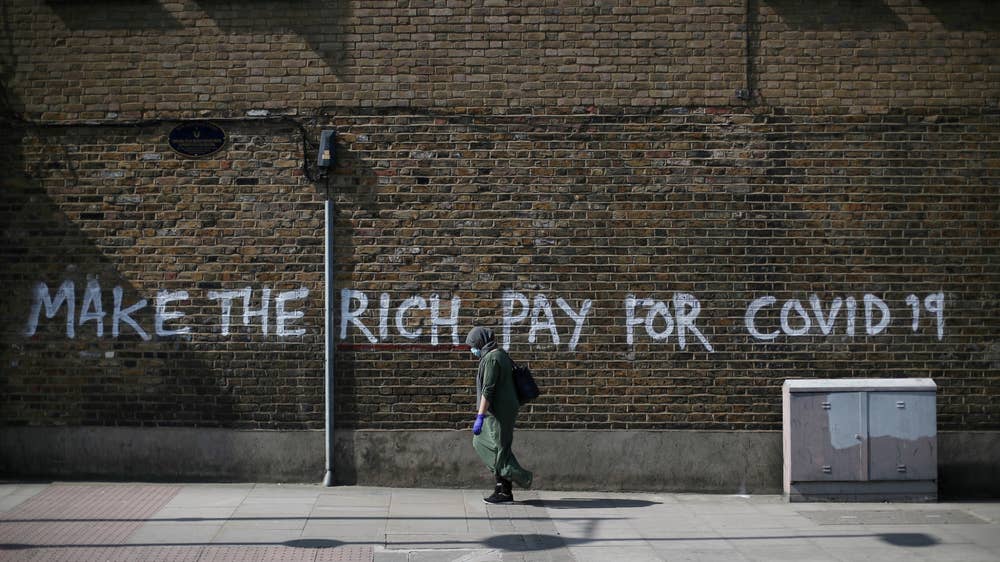 This was the situation of Smithfield employees and their families throughout the city. The day the positive report of Julia's mother came, the same day the report of Sara Teelahun Berhe's mother came negative.
Neela and Ahmed get the news that Ahmed Corona has been infected. Both of them separated from each other and started sleeping in different rooms. 
They used to talk among themselves in mobile messages. Neela used to make ginger tea and put it on the counter, later Ahmad used to bring it and also sanitize the things he used to touch.
Tim told that on Tuesday, April 14, he went to the Smithfield plant to do his last shift. The next day he went to get his test, he is waiting for his result. He says that 20 people from his unit have been found Corona infected.
When Julia left home to conduct her corona test, the Center for Disease Control and Prevention (CDC) team reached the Smithfield plant. He was accompanied by staff from the province and local health department.
According to the Governor's Office of South Dakota, CDC officers arrived here from Washington DC by plane so that they could see what measures were taken to protect people at the plant.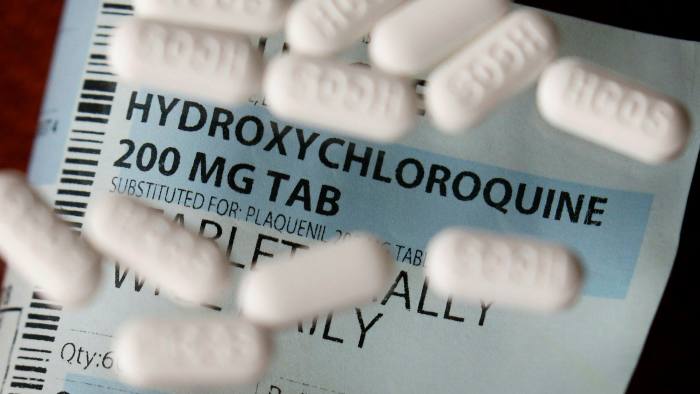 By then, Smithfield had decided to close two of its plants in Missouri and Wisconsin, though cases of corona infection were rarely found in these units.
Julia arrived there just 20 minutes after the testing center opened, but 15 cars were parked in front of her car. Julia said, "I hate feeling queued up." He took out a water bottle and started drinking water. But even during this time, Julia kept coughing.
After about 30 minutes Julia reached there which you can call a very large garage, there were sign boards of instructions, and keep your identity card and insurance card ready.
About her later feelings, Julia said, "I was worried. Because I didn't want to have my test."
But in front of his car, a healthcare worker wearing a fully protective suit, mask and gloves took a swab sample from Julia's right and left nostrils. Julia smiled and blushed again. The healthcare worker asked Julia what tissue paper is needed'. Julia said, 'Yes, please do it.'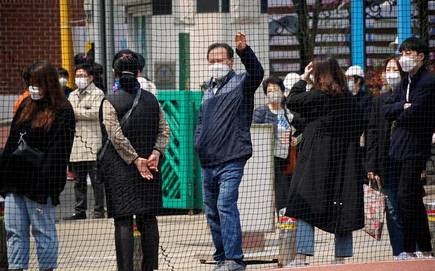 After this, Julia received instructions that he should go home, stay at home and not go anywhere. After this, Julia left there. He said, "It was so uncomfortable that I started crying. I really needed a parking space where I could manage myself a little bit."
Julia was watching the vehicles coming into the parking space, holding the steering seat of the car, but she was afraid that she would have to quarantine herself if there was a newly infected patient in the house. After this, Julia decided to go straight to her house.
After a few minutes, Julia was near her house. Close to the house that his parents worked for hours at the Smithfield plant to afford. But now for the next 14 days, all three will have to live by quarantine.
Julia told, "The wait for me had begun. I didn't want to think too much about it, but I was thinking."
Julia's corona test results are due in five days.

Subscribe to Email Updates :