Andrew Tate Big Brother Show Controversy Explained. The shocking sex footage that cost Andrew Tate his spot in the Big Brother house has been discussed by Andrew Tate ex-girlfriend the contestant.
The kickboxing world champion posted a little video clip of an unidentified woman claiming to be the person in the footage on his Facebook page.
She addressed the camera straight and said: "Hello to all. I just wanted to express something about the video of myself and my ex-boyfriend Andrew Tate that was recently leaked.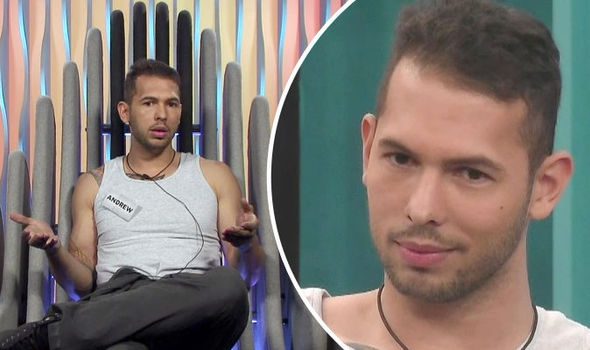 "He is still a great friend, and what you just saw on the video is just something we used to do. That was just for fun. He is a kind guy who would never hurt somebody unless he is [professionally] fighting. 
I wanted to let you know that everything up until this point has been entirely erroneous. I've heard that he was expelled from the house, which is harsh considering that it was just a game. That's how we used to operate.
Fans have been demanding that Andrew be invited back, alleging that Channel 5 management was mistaken about the clip since he was kicked out of the home by producers after the footage aired.
What is Andrew Tate's Big Brother Show Controversy?
Former kickboxing champion Andrew Tate has risen to the status of a TikTok viral superstar. Tate was kicked out of the popular T.V. program Big Brother 17 in 2016 as one of the internet star's numerous past issues. Nevertheless, despite his recent virality, many new followers have begun learning about it.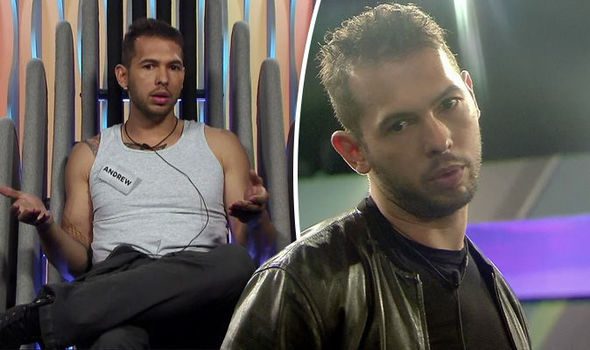 Tate, a former kickboxer, recently explained why he thought he had kicked off the program, even though there has been much discussion regarding the actual cause of his abrupt exit from the Big Brother house. We'll talk about Andrew Tate's story of what happened, as well as the theories put out by fans as to why he was removed from Big Brother 17 in this article.
Fans wondered why Andrew Tate was abruptly removed from Big Brother 17 because of a video showing him slapping a woman. Others said that it was due to activities occurring behind closed doors in the residence.

According to a Channel 5 spokesperson who spoke to Heatworld in 2016, Andrew "was not removed due to his antics inside the house." They also affirmed that he was removed for "information which came to light," not because of the video showing him slapping a woman.

What Time Does House Of The Dragon Happen?

The Resident Evil adaptation on Netflix is a huge letdown.

Review of Resident Evil Season 1: Not The Racoon City You Recall

Resident Evil Netflix Series Unlock Time
However, Andrew Tate asserted in a recent TikTok video that he was expelled due to what he said within the house. 
Tate said, "I sat everyone down and told them they're all snakes. They "had a breakdown," I overheard them complaining about each other while monitoring them on a monitor from the other house.
Tate claims that after learning of his method, five housemates started acting aggressively toward him. 
The show's producers began to worry that the mounting tension would inevitably lead to a physical brawl.
The producers requested Tate (a professionally trained fighter) to guarantee that, in the case of a fight, he would be waiting for the security personnel; nevertheless, he declined.
"I will destroy any of these men who try to touch me. That is my story. That's the reason I must defend myself. 
If these fools cannot contain themselves and are angry that I entered and forced their foolish little ladies to flee, then that is their f*cking problem, "said Tate.
Tate said that the producers grew uneasy because there was a 100% potential of a physical altercation occurring over a "long-enough timeframe." Ultimately, the producers chose to evict Andrew Tate or five "emotionally troubled" kids from home. They chose Tate in the end.
At the time, he tweeted: "Sexual harassment is abhorrent and unforgivable," as The Metro reported. However, it is not harassment if a man only stares at you, whistles at you, or asks your name.
Women have historically traded sexual favors for opportunities, he continued. Some people did this. She wasn't mistreated. You must accept some responsibility if you put yourself in a vulnerable position to be violated.
His tweets were eventually deleted from Twitter after his account was suspended.
While participating in the 2016 U.K. season of Big Brother, which ended in controversies, he first gained notoriety outside of the athletics community. 
Tate gained more attention at the time after he was charged from the series after a video went viral online appearing to show him that he was beating a female with a belt. In this incident, Tate claimed that The woman in the video had consented to it, which was part of the role play. He also claimed that he was using a felt belt.
He said in a statement on Facebook that she was laughing in the video and that they had cut out the sound. They also edited out the video part where she grabs the belt and strikes me back while we giggle. What bullsh**t. This video is of 2012, and we were laughing."
Andrew Tate comments on sexual assault
Tate later came under the limelight for remarks he made about rape in the wake of the #MeToo movement.
At the time, he tweeted: "Sexual harassment is disgusting and inexcusable," as The Metro reported.
However, it is not harassment if a man only stares at you, whistles at you, or asks your name."
He added: "Women have been exchanging sex for an opportunity for a long time. Some did this. They weren't abused. […] If you put yourself in a position to be raped, you must bare some responsibility."
His Twitter account was suspended, and the tweets were later removed from Twitter.
Andrew Tate comments on having multiple partners
Tate came into controversy when he said that a male could have several partners but that a woman shouldn't.
"Read the Bible; every single guy had more than one wife, but not a single woman had more than one spouse.
It's disgusting and against God's will. 
Andrew Tate comments on rape in Romania
After relocating to Romania in 2017, Tate operated a camgirl company and had previously spoken out against sexual assault. In a now-deleted video from Tate's YouTube account, he claimed that it was simpler to avoid prosecution for rape in the nation of Eastern Europe.
Tate said: "I'm not a fucking rapist, but I like the concept of just being able to do what I want. It's 40% of the reason I relocated to Romania. I like my freedom. 
"If you're a man living in England or Germany or America or any of the western world right now, you've decided to live in a country where any woman can destroy your life at any point in the future."
Reports of being under investigation for human trafficking
According to a report in The Daily Beast from earlier this year, Tate's home was seized as part of an investigation into human trafficking after a lady allegedly claimed she had been kept against her will. 
The inquiry has not yet resulted in any indictments or arrests. Still, when the report was published in April, a representative for the Romanian policy agency stated that the probe was still underway. 
Also, Read | Tate Reeves Daughter – Check Bio, Age, Career, and More of His Daughter
We are aware of rumors of an American citizen being imprisoned in Romania against their will; a U.S. State Department spokeswoman told the outlet.
Note: We are unable to discuss this further due to privacy concerns.
Tristan Tate, Andrew's brother, disputed the Romanian media allegation that police discovered women in the home who were there against their will in an interview with The Daily Beast. 
"No girls were found in my house, and nobody was arrested," Tate said. Andrew Tate has been contacted for comment.

Subscribe to Email Updates :