Arrest Warrant for Donald Trump – Former U.S. President Donald Trump recently received bad news at the start of the year when he was immersed in his preparation for his run for the 2024 presidential election.
Iraq's High Court issued an arrest warrant for Trump, citing his connection with the killing of a powerful Iraqi leader and an Iranian general last year. A judge issued the warrant in Baghdad's court tasked with investigating the Washington-directed drone strike that killed General Qassem Soleimani and Abu Mahdi al-Muhandis.
This post deals with why Iraq's high court has issued a warrant against Donald Trump in detail.
Arrest Warrant for Donald Trump – Why Iraq's High Court Issues Warrant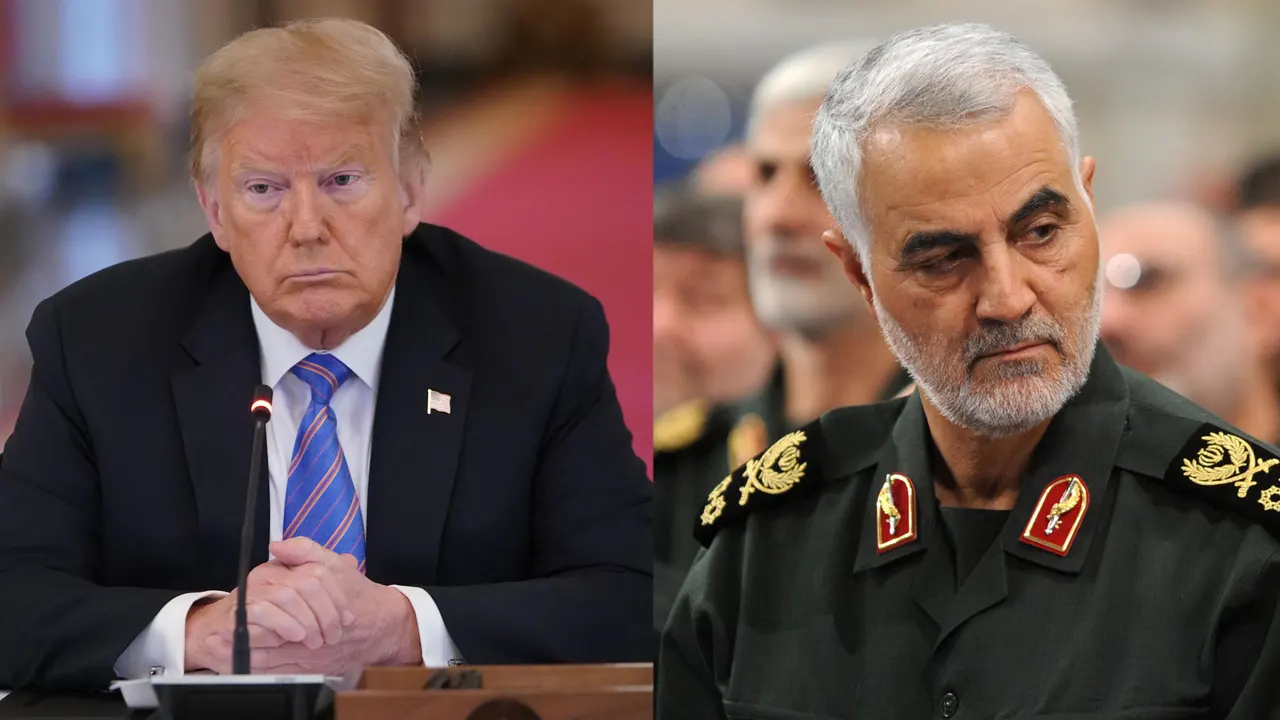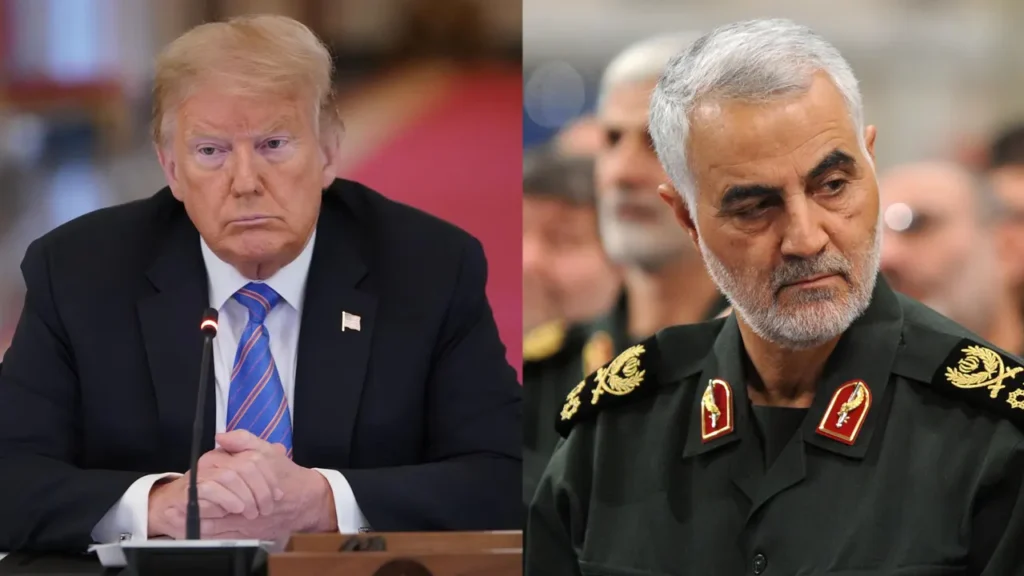 Iraq's high court has issued an arrest warrant for Trump for assassinating Iran's Quds Force commander, Qasem Soleimani, on Iraqi soil. The warrant was also for killing another Iraqi militia leader and chief of staff of the Popular Mobilization Forces (PMF) in Iraq.
PMF is a Shia paramilitary force made up of retired militias with close connections to Iran. A 2016 Iraqi law recognized it as an independent military force answerable directly to the prime minister.
Qasem Soleimani was the chief of Iran Revolutionary Guards' Quds Force, an aristocracy unit that deals with Iran's overseas operations. He was responsible for the growing Iranian military presence in Iraq, Yemen, and Syria. The United States sees Iran Revolutionary Guards' Quds force as a foreign terrorist organization.
Iraqi News report stated that both were killed in a drone strike in January last year near the Baghdad airport. The assassination of the Quds Force and militia chiefs led to a counter-strike from Iran against the Aia Al-Assad United States base in Iraq. Iraqi News cited, "Faiq Zaidan, President of the Supreme Judicial Council, declared the issuance of an arrest warrant for Donald Trump."
According to a statement from the Supreme Judicial Council of Iraq, "The Iraqi court decided to issue the arrest warrant for Trump after it recorded the statements of the claimants from the family of Abu Mahdi al-Muhandis."
Faiq Zaidban called on Baghdad to hold Donald Trump accountable for this heinous crime.
Ironically, in November, Iraq's parliamentary speaker ascertained that thousands of people had been kidnapped and killed by Iran-backed militias from 2014-2016.
The Iraqi arrest warrant for Trump charged him with premeditated murder. Although an arrest warrant for Trump is obviously symbolic, a conviction of this carries the death penalty.
The court asserted the investigation into the killings is still going.
On January 3, Iraq commemorated the third anniversary of the killing, so schools and public offices in the capital Baghdad remained closed.
According to the Shafaq News Agency, several events have been organized by pro-Iranian groups outside Iraq. On the day, the Iraqi Prime Minister announced on Twitter that it was vital to recall the leaders of the victory and their heroism in encountering the strongest extremist terrorist in contemporary history.
All international norms and laws condemned the act of "Striking them." This is why our administration is working to establish sovereignty and create a country independent in its policies and capable of protecting its people.
The arrest warrant for Trump is unlikely to be carried out but is symbolic in the waning days of Trump's presidency.
Is the Arrest warrant for Trump True?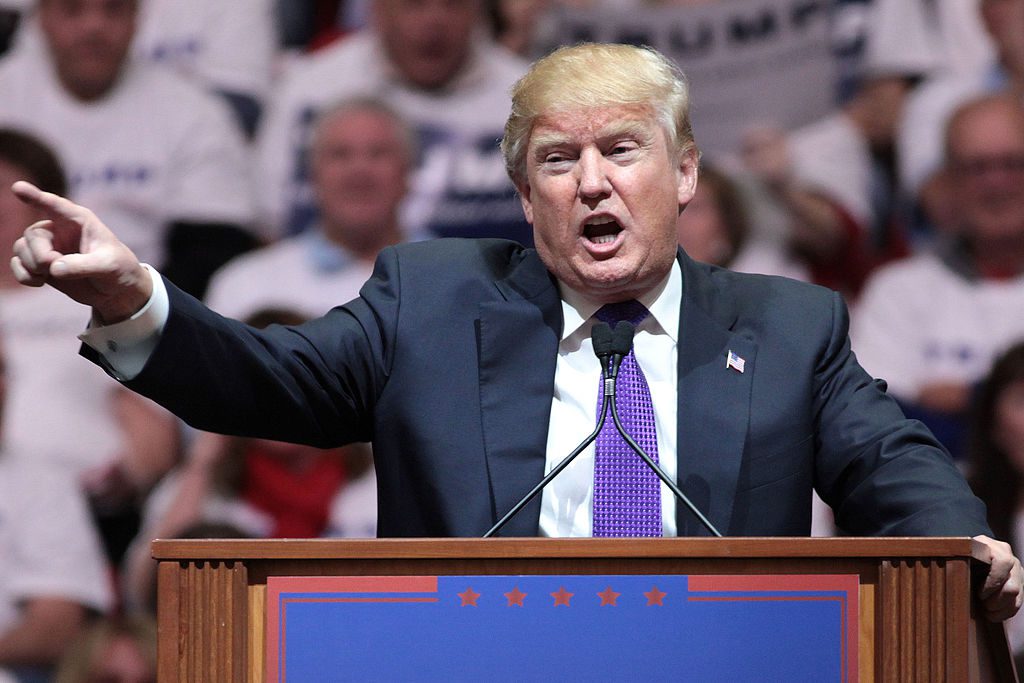 According to some internal sources, Trump spoke of the strike at a fundraising dinner in Florida and described the strike operation as "taking out two for the price of one."
He mentioned Soleimani as a "noted terrorist" who was assumed to be in his country but did not describe an "imminent threat" that caused the strike authorization.
In January 2020, another news reported that Trump approved the drone strike against Soleimani around seven months earlier. According to an official outlet, an earlier presidential declaration approving the strike came with the condition that "Trump would have final signoff on any specific operation to kill Soleimani."
The outlet stated that after Iran shot down a U.S. drone, the then-Trump's National Security Adviser, John Bolton, insisted Trump retaliate by signing off on an operation to kill Soleimani. Mike Pompeo, Secretary of State, wanted Trump to approve the assassination.
However, Trump refused and said he would take that step only if Iran crossed his red line, killing an American. The former president asserted that he would take a stronger step if they hit Americans.
Previous U.S. administrations had considered Iran's Quds Force a terrorist organization and approved sanctions against Soleimani and other officers associated with the military organization.
In April 2019, NBC News reported that John Bolton encouraged Trump to define the entire Islamic Revolutionary Guard Corps as a foreign terrorist organization.
In an interview last week, Bolton said he is making up his mind to run against Trump for the 2024 presidential nomination and taking foreign policy as his top priority.
In another interview, he marked that his top concern would be getting tougher with rivals China and Russia. Bolton also claimed that Trump's influence within the Republicans is towards decline, pointing to it as a "terminal decline." Moreover, he said that he would not be a vanity candidate.
Bolton said that he would get in to win the nomination, and he would do it on the basis that the country needs a stronger foreign policy.
Former president Trump and his past advisor, Bolton, began to diverge over foreign policy regarding Iran and Afghanistan.
Earlier, in September 2019, Trump targeted Bolton in his Tweet by posting, "his services are no longer needed due to their many disagreements." After this post, Bolton resigned from his then-post as Trump's advisor.

Subscribe to Email Updates :