Donald Trump Family Tree Explained- know who is in Donald Trump's family from his grandparents to his grandchildren.
Donald Trump Family Tree Explained
The Donald Trump Family is a well-known American family involved in real estate, entertainment, business, and politics. Donald Trump's family also owns The Trump Organization, and he is the 45th president of the United States from 2017 to 2021.
For the duration of his presidency, Trump, his wife Melania, and his son Barron served as the first family of the United States. Frederick Trump and Elizabeth Christ Trump, Trump's paternal grandparents, were German immigrants to the U.S. Off Scotland's west coast, on the Hebridean Isle of Lewis, Mary Anne MacLeod, the mother of Donald Trump, was born. Trump has three spouses and five children, along with ten grandchildren.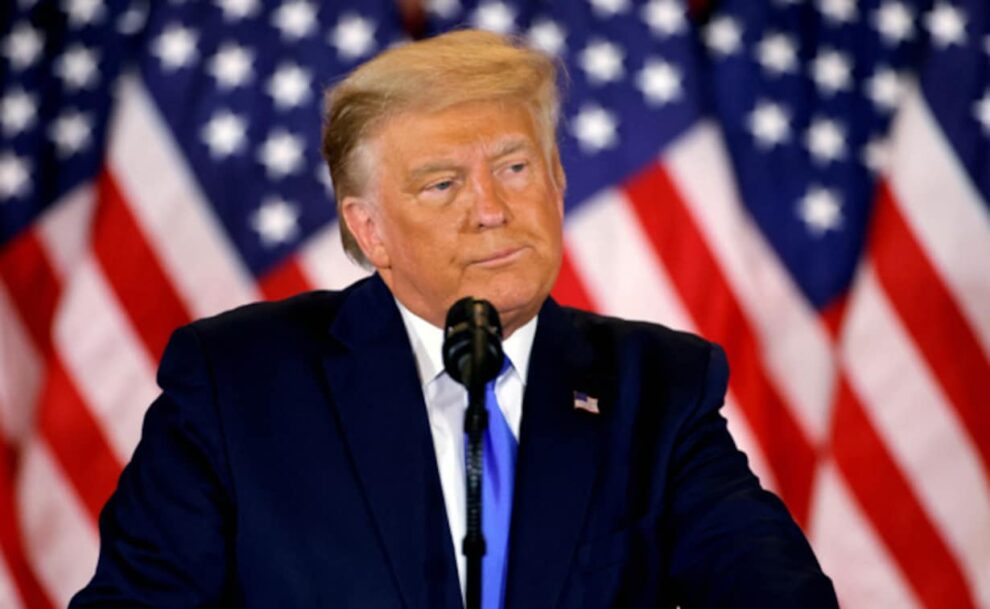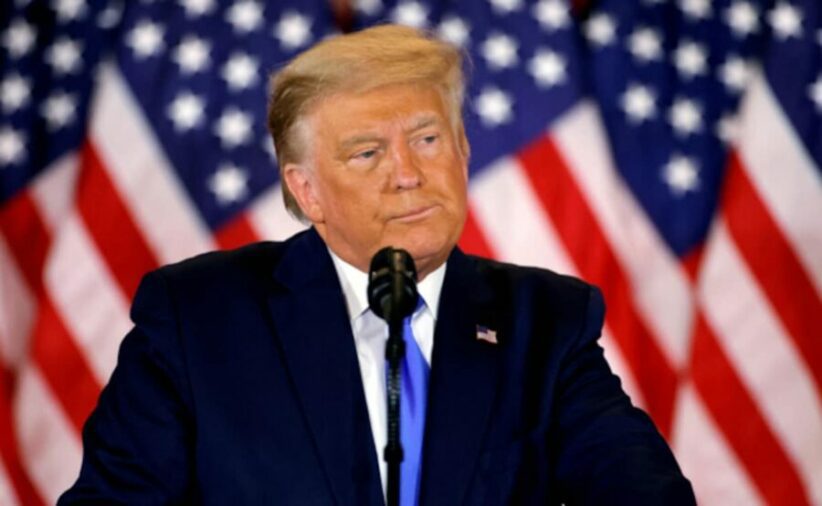 Grandparents of Donald Trump (Frederick Trump and Elizabeth Christ Trump)

Friedrich Trump, the grandfather in the family of Donald Trump, left Kallstadt, Palatinate, then a part of the Kingdom of Bavaria, for America at 16 in 1885. When he became a citizen of the United States in 1892, he anglicized his name to Frederick. He made his riches during the Klondike Gold Rush by starting a restaurant and hotel in Bennett and then Whitehorse that catered to prospectors traveling to the area; a biography claimed that the establishment also housed a brothel.

Donald Trump has called it "absolutely incorrect." Frederick attempted to return but was turned away by Germany in 1905 due to his lack of required military service and failure to notify authorities before leaving in 1885; an appeal was rejected. In 1918, he died in the first Spanish flu pandemic wave. After his death, his fortune was passed on to his wife and son.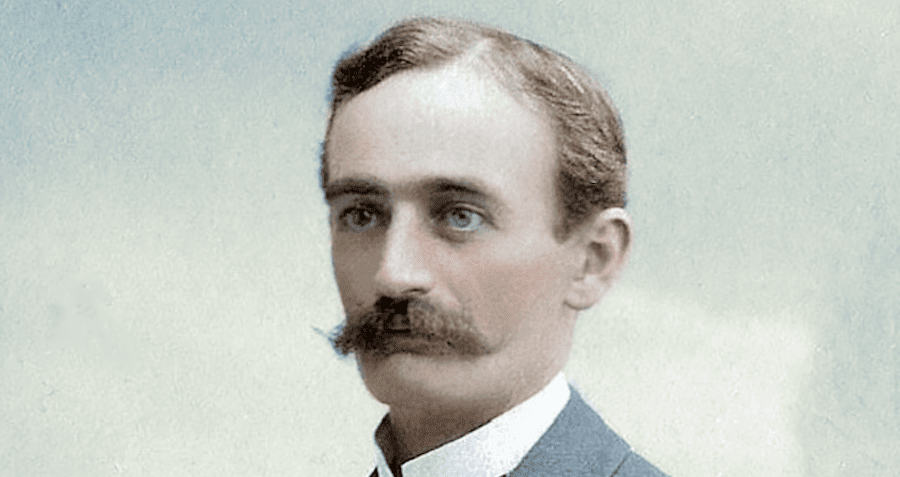 Elizabeth Christ Trump, the grandmother of In the family of Donald Trump, was born in 1880 and passed away on June 6, 1966. She immigrated to the U.S. in 1902 after getting married to Frederick Trump. She was a Kallstadt native like her husband, the daughter of Philipp and Marie Christ. From Flörsheim, Hesse's Johannes Christ (1626-1688/9), Philipp Christ descended. Through her paternal grandmother Sabina Christ, Elizabeth Christ Trump was a descendant of organ maker Johann Michael Hartung (1708–1763).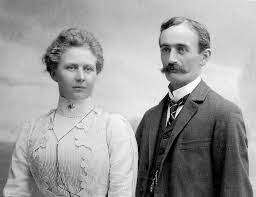 Parents of Donald Trump (Fred & Mary Trump)
Fred Trump accumulated his wealth through real estate (it was his multimillion-dollar loan that helped his most famous son, Donald, expand that empire in Manhattan). The Fred Trump Organization was first known as E. Trump & Son when it was founded in Queens in 1927 (his father Frederick passed away in the 1918 influenza pandemic). Maryanne, Fred Jr., Elizabeth, Donald, and Robert were the five children born to Fred and Scottish immigrant Mary MacLeod after their 1936 wedding.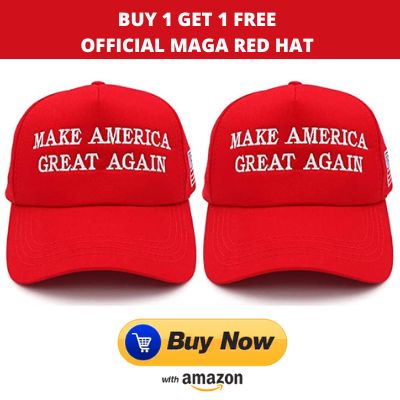 Despite having a $300 million net worth, Fred was known for being modest and opposed to excessive displays of wealth—a trait Donald has not acquired. His dictatorial parenting style is also well known. Mary passed away in 2000, while Fred passed away in 1999 from pneumonia (he had also been battling Alzheimer's for six years). Let us now know the siblings in the family of Donald Trump.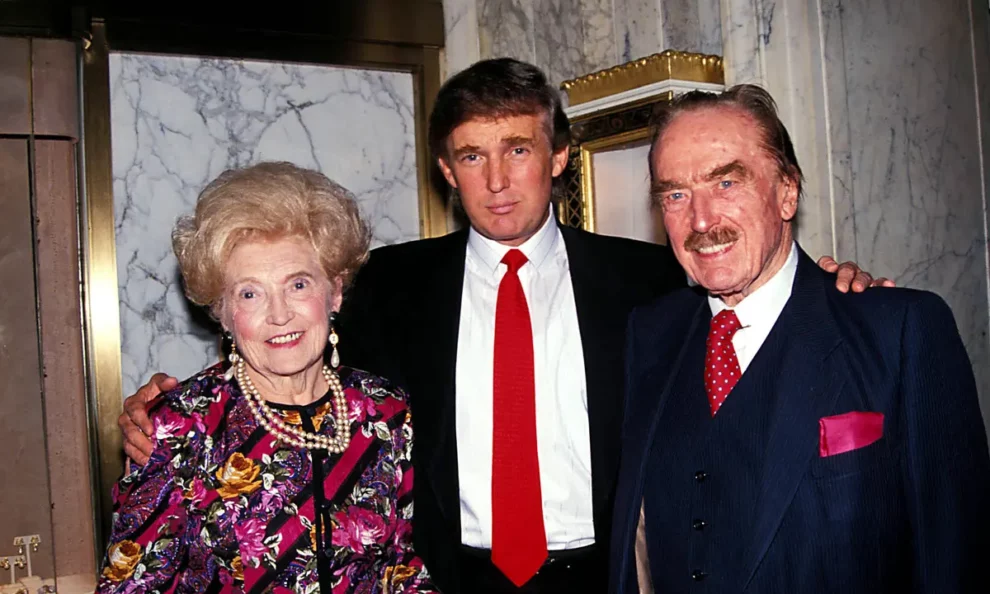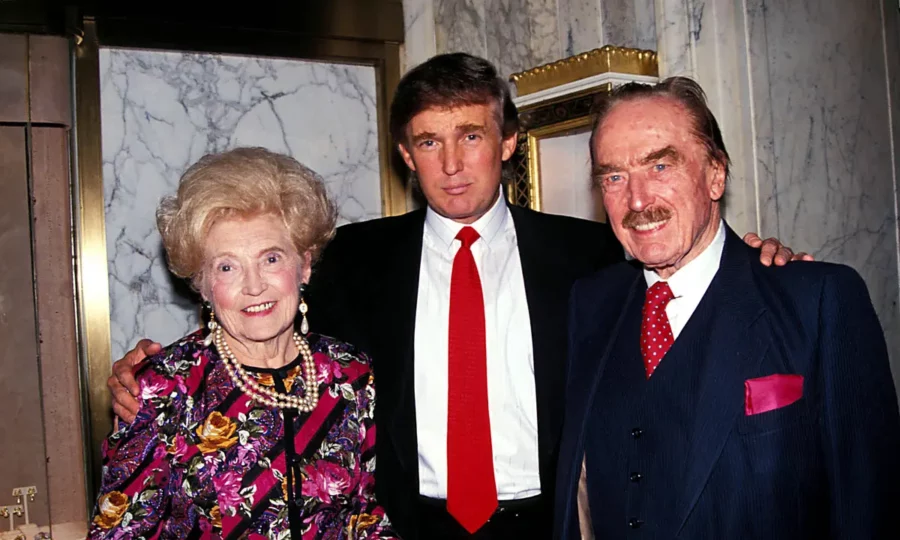 Siblings of Donald Trump- Donald Trump family Tree

Maryanne Trump Barry (Oldest Sister)
First-born Maryanne Trump Barry, a former federal judge in the United States, is nine years older than Donald. As one of only two women working for the United States Attorney's Office for the District of New Jersey at the start of her career in 1974, she was an Assistant U.S. Attorney.
President Reagan nominated her to the U.S. District Court for the District of New Jersey in 1983. President Bill Clinton later proposed her for the U.S. Court of Appeals for the Third Circuit, where she served until her retirement in 2019. David William Desmond, her lone child from her first marriage, works as a psychotherapist in New York. When her second husband, attorney John Joseph Barry, passed away in 2000, she became a widow.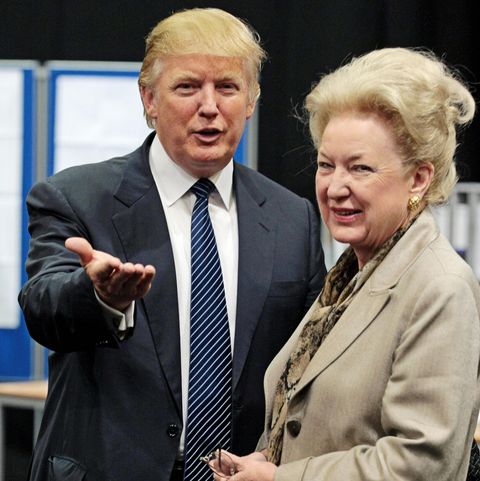 Fred Trump Jr. (Oldest Brother)
Although Fred Srinitial's choice to take over the family firm, the eldest Trump son ultimately proved to be a poor fit for that aspiration. Instead, he chose to become a pilot, which earned him the scorn of Fred Sr. and Donald. Eventually, Fred's drunkenness forced him to give up flying, return home, and take a job performing maintenance work for his father's business. With his ex-wife Linda Clapp, he has two children: Mary and Fred III. At 42, Fred Jr. passed away in 1981 from a heart attack brought on by his alcoholism.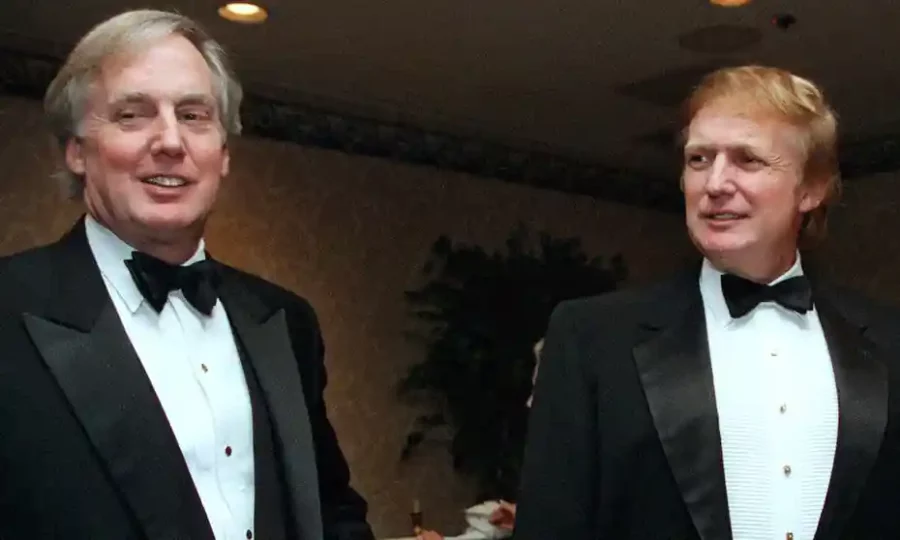 Elizabeth Trump Grau (Older Sister)
The other older sister of President Trump previously worked for J.P. Morgan. She shares a home in Palm Beach with her husband, the documentary filmmaker James Grau.
Robert Trump (Younger Brother)
Donald's younger sibling passed away in New York City earlier this month at 71. Robert was close with Donald, in contrast to his other brother Fred. The president, who planned for his brother's funeral to be held at the White House, remarked that his brother was more than simply his brother; he was also his best friend.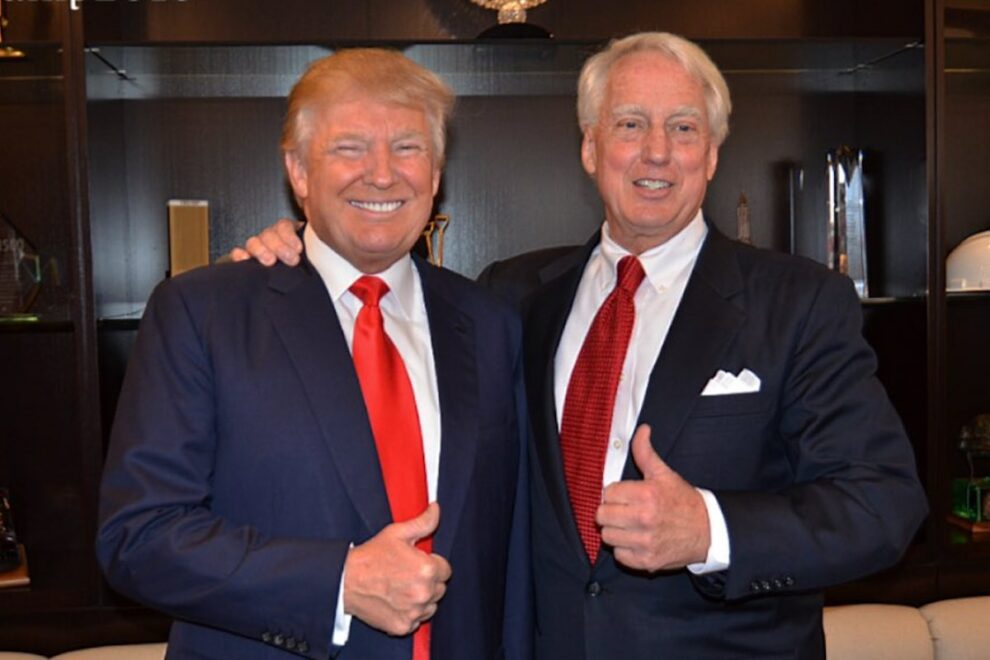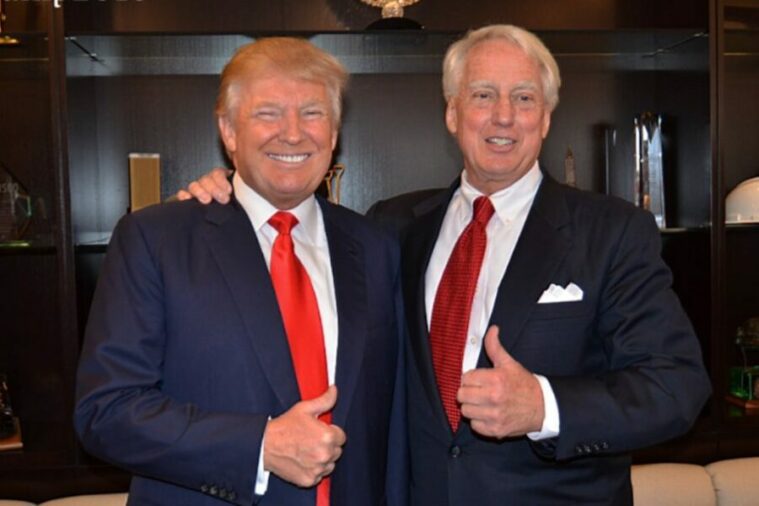 Before retiring in Millbrook, New York, Robert joined the family business and worked up to become a top executive at the Trump Organization. He had a 25-year marriage to socialite Blaine Trump, through whom he adopted her second husband's son Christopher Hollister Retchin. He wed Ann Marie Pallan, his former assistant who had become his girlfriend, earlier this year.
Wives of Donald Trump-
Donald Trump family Tree
Donald Trump was married thrice. He is currently married to Melania Trump.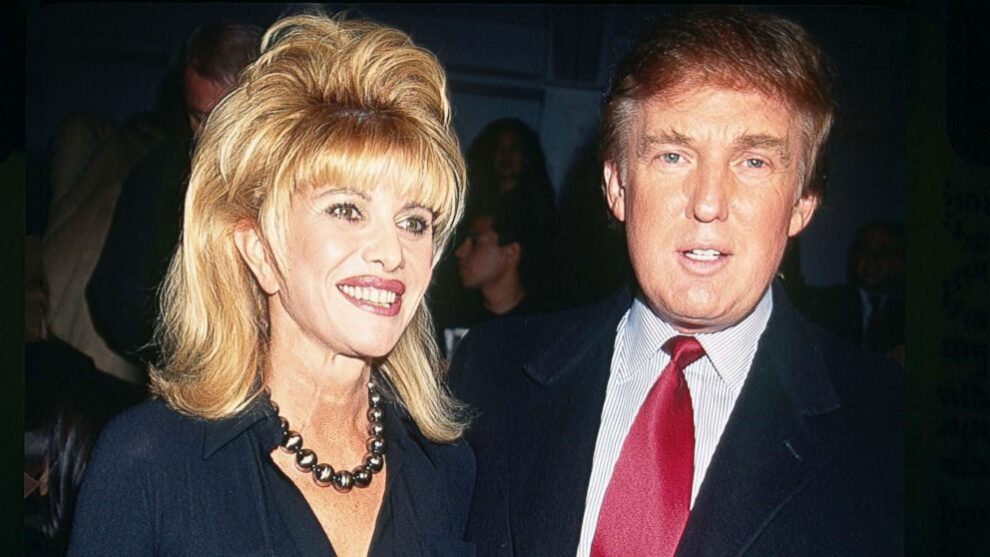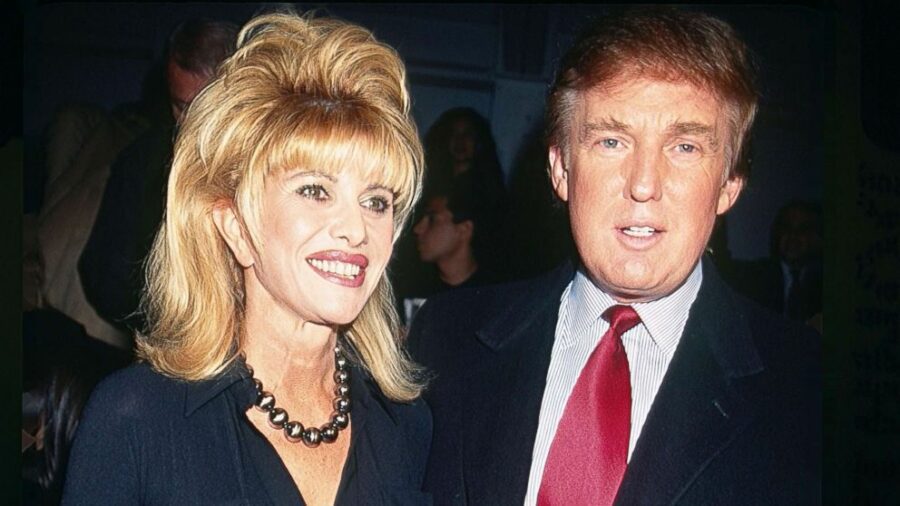 Ivana Marie Trump, Donald Trump's first wife, was born in Zln, Czechoslovakia, on February 20, 1949. (now the Czech Republic). She is a successful businesswoman and a former fashion model. They were wed between 1977 and 1992. In the Trump Organization, Ivana Trump played a significant role. She rose to the position of vice president of interior design for the business and oversaw the creation of Trump Tower's iconic design. She was then named president of the Trump Castle Hotel and Casino by her ex-husband. In 1988, she was naturalized as an American citizen.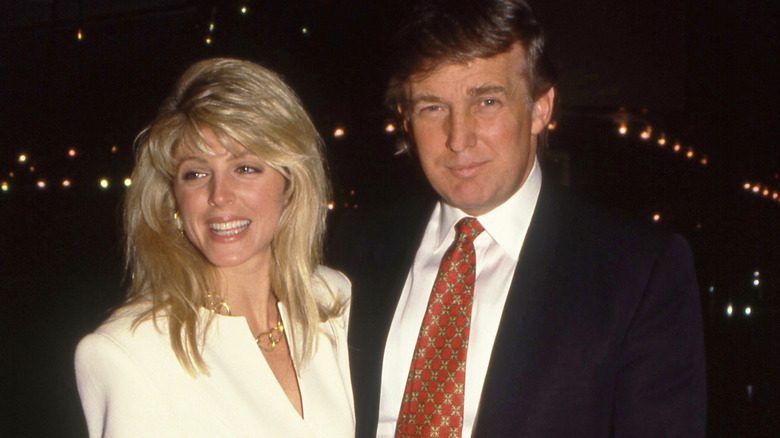 Donald Trump's second wife, Marla Ann Maples, was born in Dalton, Georgia, on October 27, 1963, making her the only Trump wife who was an American citizen at the time of their marriage. She is a television personality and an actress. They wed in 1993 and divorced in 1999.
The third spouse of Donald Trump, Melania Trump, was born in Novo Mesto, Yugoslavia, on April 26, 1970. (present-day Slovenia). She was the second first lady of the United States born abroad after Louisa Adams and had a protracted modeling career. They tied the knot in 2005. Melania naturalized as a citizen of the United States in 2006. When her husband was elected president, she did not immediately move into the White House; instead, she stayed at Trump Tower with their son Barron until the end of the 2016–2017 academic year. On June 11, 2017, he and his mother moved into the White House.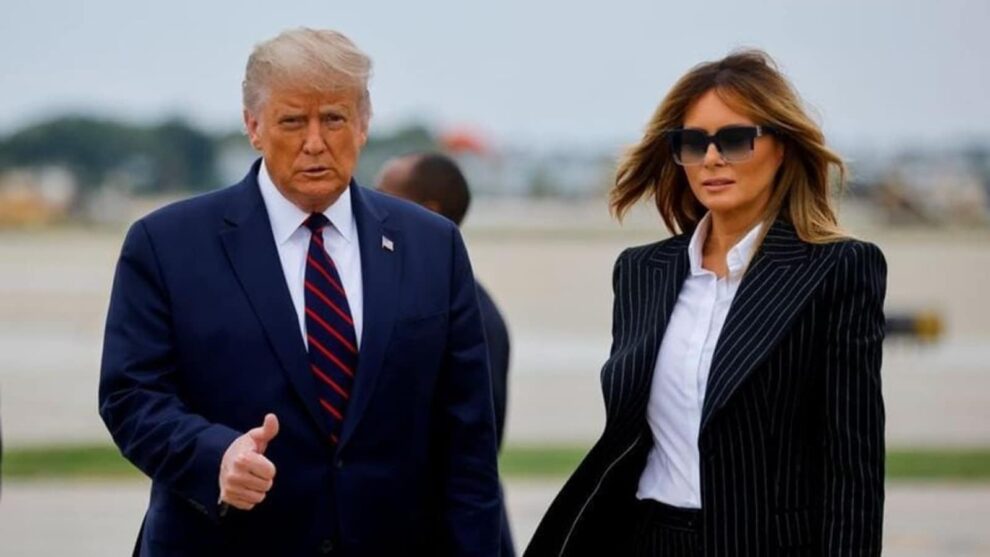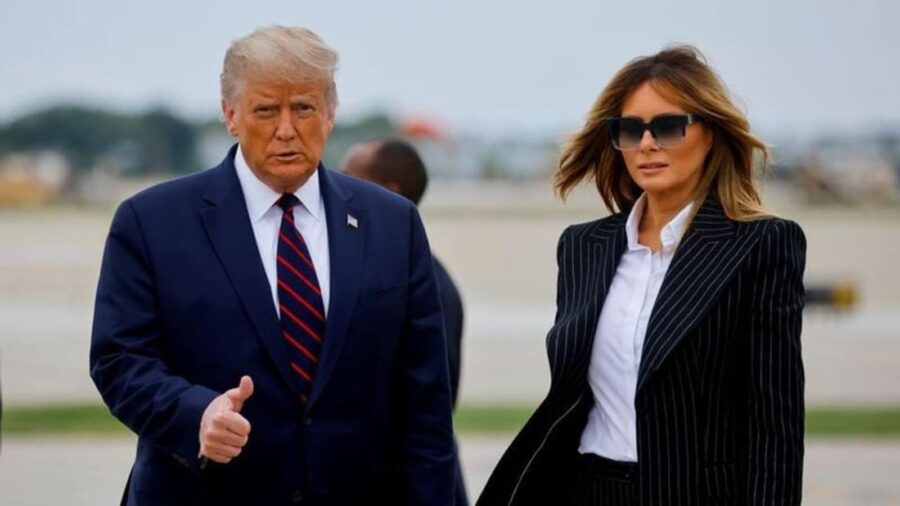 Children of Donald Trump-
Donald Trump family Tree
Trump's three eldest children from his first marriage to Ivana Trump are Donald Jr., Ivanka, and Eric. Each of the brothers was the executive vice president of the Trump Organization before the election. They represented their father on national news programs throughout the campaign. All three were appointed to the transition team for the presidency after Trump's victory in the election. Donald Jr. and Eric gained control of the family's real estate empire after the inauguration. Jared Kushner, Ivanka's husband, was selected for a key White House advising job, and they relocated to Washington, D.C.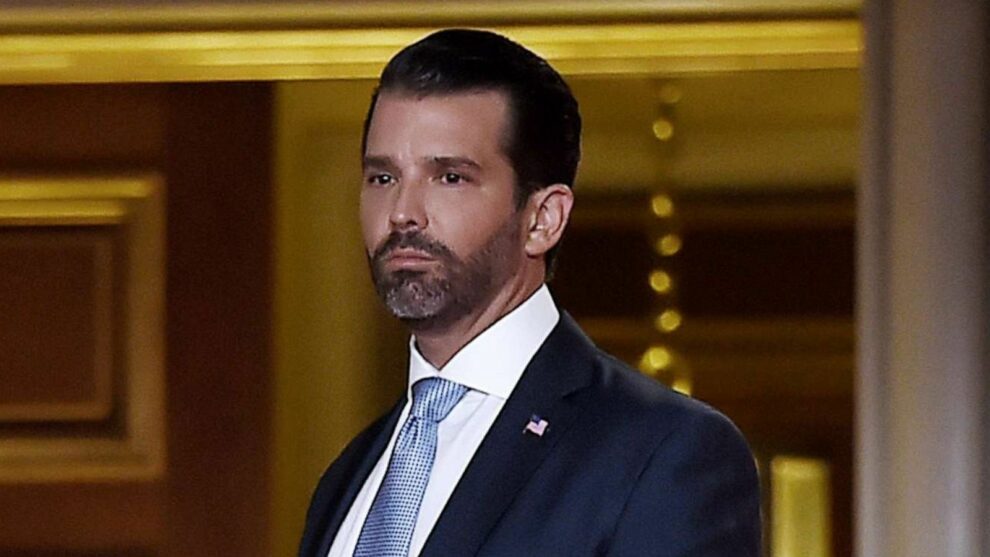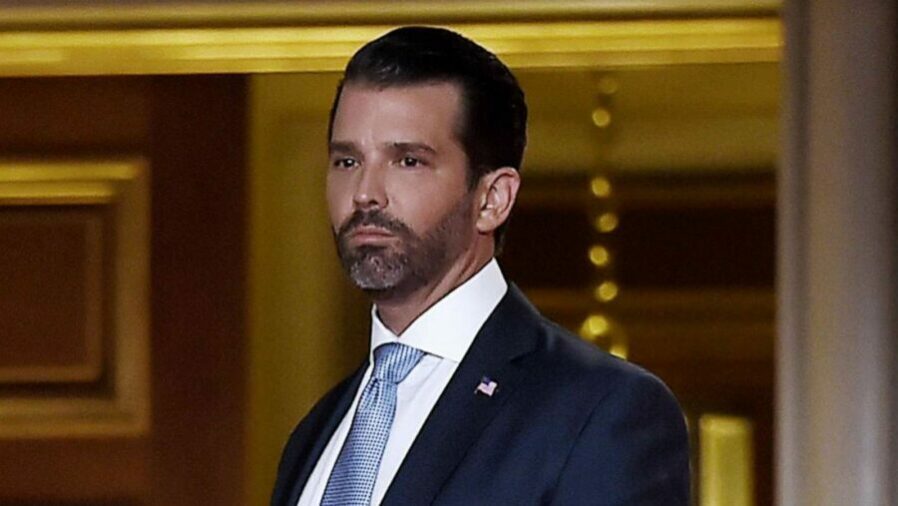 The only child of Donald Trump and Marla Maples is Tiffany Ariana Trump, who was born on October 13, 1993. Because she was a University of Pennsylvania student studying sociology and urban studies in 2016, she didn't participate as much in her father's campaign. At age 22, shortly after graduation, she gave a speech at the Republican National Convention on behalf of her father. She is married to her boyfriend, Michael Boulos.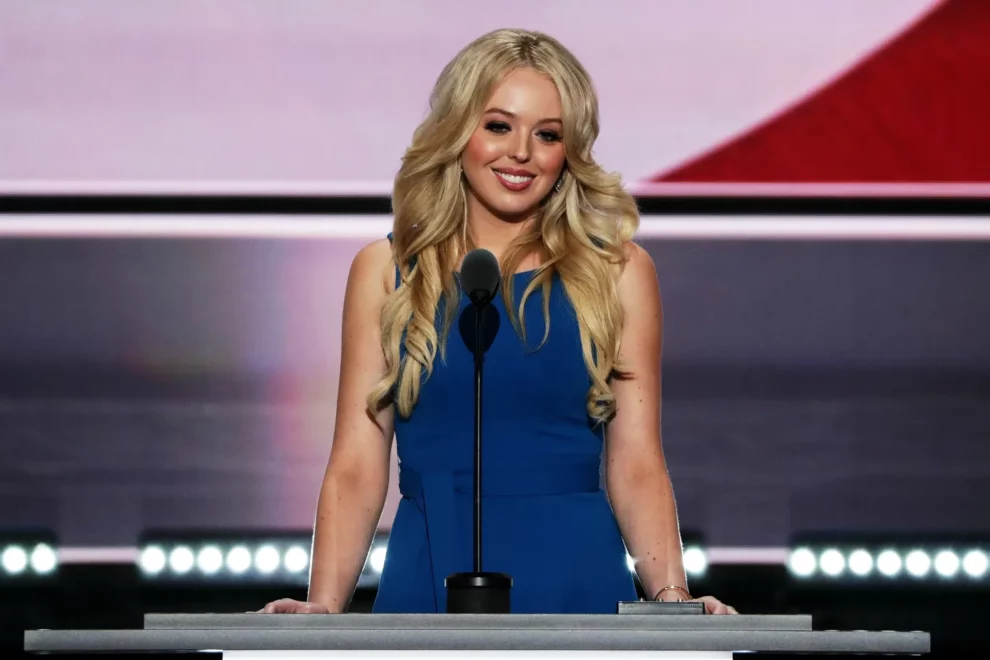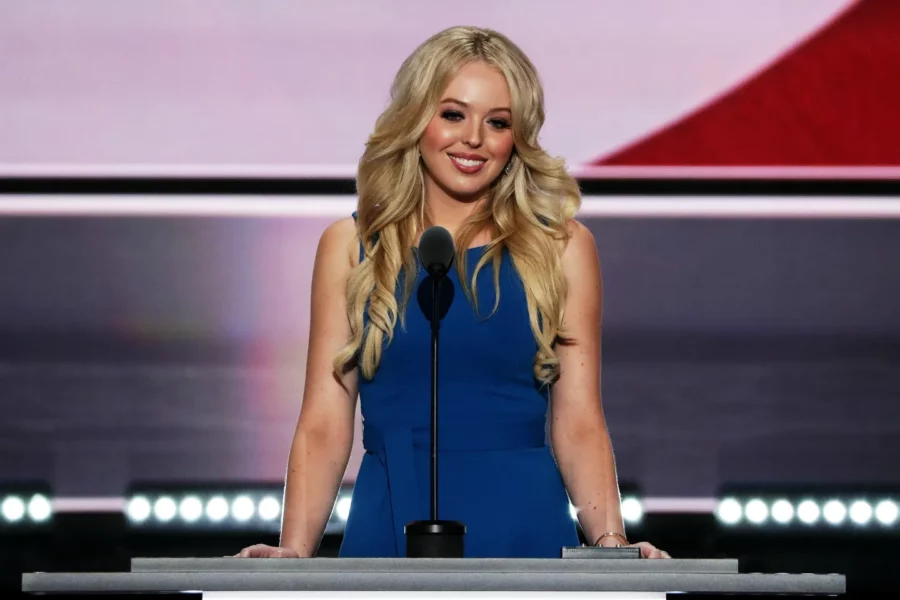 The youngest and only child of Donald Trump and Melania Trump, Barron William Trump, was born on March 20, 2006. At the Episcopal Church of Bethesda-by-the-Sea in Palm Beach, Florida, Barron Trump was baptized in May 2006. He went to the Manhattan Columbia Grammar & Preparatory School. Barron is a native Slovene speaker in addition to English.
Soccer is one of Barron's favorite sports. At the White House Easter Egg Roll in April 2017, he made an appearance wearing an Arsenal F.C. jersey and interacted with D.C. United players. He was chosen in September 2017 to play for D.C. United Development Academy's U-12 squad in the 2017–18 campaign. Barron participated in the Arlington Soccer Association as of February 2019.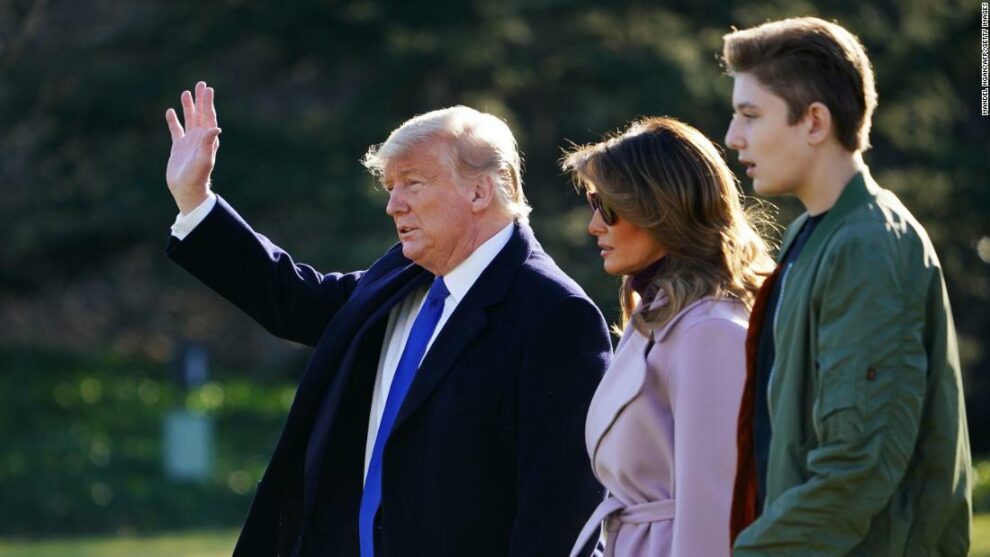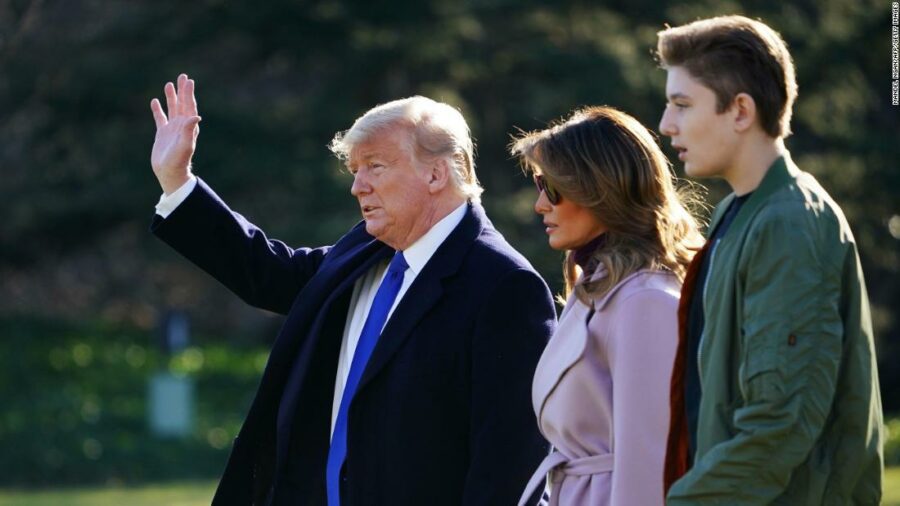 Donald Trump's Grandchildren-
Donald Trump Family Tree
The Donald Trump Family has ten grandchildren. Ivanka Trump and her husband, Jared Kushner, have three children, Arabella Rose Kushner, Joseph Frederick Kushner, and Theodore James Kushner. Eric Trump and his wife, Lara Trump, have two children, Carolina Dorothy Trump and Eric "Luke" Trump. Donald Trump Jr. and his ex-wife Vanessa had five children in total. Donald John III, Kai Madison, Tristan Milos, Chloe Sophia, and Spencer Frederick.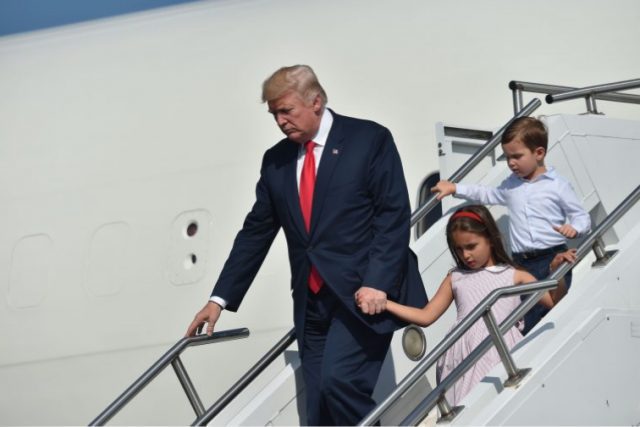 Other Relatives of the Donald Trump family
John George Trump, the paternal uncle of Donald Trump, was an electrical engineer, physicist, inventor, and co-developer of rotational radiation therapy and one of the first million-volt X-ray generators. He lived from 1907 until 1985. He was a National Academy of Engineering member and a recipient of Ronald Reagan's National Medal of Science.
Elizabeth Trump, a sister of Fred Trump, and William Walter were the parents of John W. Walter, first cousin to Donald Trump (1934–2018). He spent most of his career working for the Trump Organization and served as executive vice president of Trump Management, Inc. Together with Donald Trump, Maryanne Trump Barry, Elizabeth Trump Grau, and Robert Trump, he was a joint owner of All County Building Supply & Maintenance Corp. Between 1988 through 1996, Walter was also the mayor of Flower Hill, New York, and from that year until his passing in 2018, he was the town's historian.    
Clinical psychologist, author, and Donald Trump's niece Mary L. Trump has written a book titled Too Much and Never Enough about her uncle and his family (2020).

Subscribe to Email Updates :