In this article, we will review the French social media app "BeReal." This BeReal App review is about its working machinery, risk, and safety factor, including its rating on Play Store and App Store.
BeReal App Review, Is it safe?
BeReal is a social network but a slightly less intensive version. A little less pressure to perform. A little less temptation to scroll mindlessly. It's not entirely clear, as it advertises itself as "anti-TikTok" or "anti-Instagram," and kids will want to check it out.
BeReal app Review suggests that one must be aware of a few things while considering this app. Someone might send an inappropriate photo on BeReal, which might be a real risk.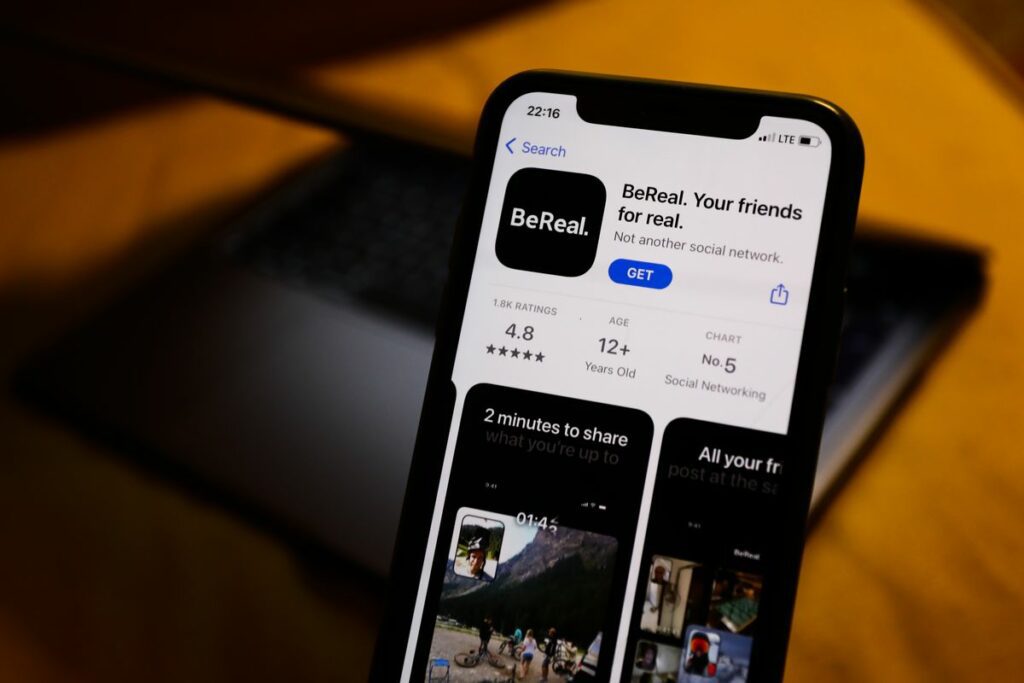 When looking at the facts of whether the application is safe or not, there are two aspects. Your brain releases some stress hormones when you get the blatant warning that the 2-minute window has begun. There is fear. You can quickly view your friends' BeReal photos on the other side of the equation. Depending on how many comments and reactions you add, this can take minutes or longer.
Browsing the PUBLIC feed can be addictive; it feels like Instagram's explore feed. BeReal bills itself as anti-scroll, but some users report a fascination with the public feed.
Another feature marked by this BeReal app review which can sometimes put you at risk is that geolocation is enabled by default, which is a bummer. If you post your BeReal to the public Discover feed, you risk exposing your location to strangers.
BeReal app is rated 4.8 on the App store and 4.2 on the Play Store.
What is BeReal App?
BeReal is a French social media app launched in 2020 by Alexis Barreyat. After a few years of relative obscurity, it quickly went viral in early to mid-2022.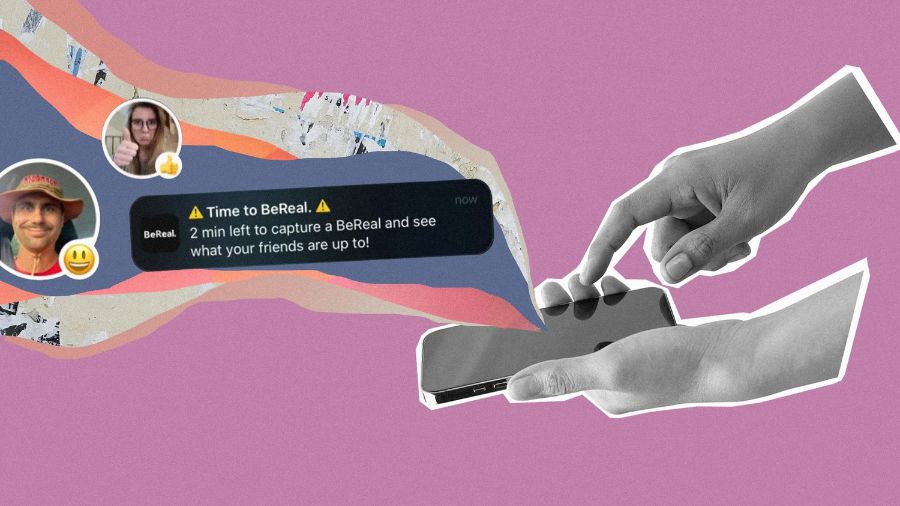 Its main feature is the daily notification, which encourages users to share photos of themselves and their surroundings during a window of two minutes chosen each day randomly. Critics have noted their focus on authenticity, which they argue goes beyond the mid-level.
Whereas On Time BeReals show the time it was uploaded, Late BeReals, which uploads after the two-minute window, only indicates how delayed the poster is.
Other users can also see how many attempts the sign made to take the BeReal and their location when the BeReal was taken. Users only have one option to delete their BeReal and post another and cannot post more than one at a time.
Also, Read | BeReal Stock: Steps to buy BeReal Stocks
In addition to commenting, users can also react to other users' BeReals with "RealMojis," recreations of emojis captured with the front camera. Users can pre-capture and pre-save their "RealMojis" and publish them whenever they want.
Users can also view their friends' "RealMojis" reactions on their phone's home screen, a feature called "WidgetMojis." Users are also notified who took a screenshot of their BeReal, but they must share the app to see who took it.
BeReal also has a "Discovery" section allowing users to share content with a larger public audience. However, this feature is limited as users cannot interact with posts by commenting, unlike the My Friends feature.
Through this BeReal app review, viewers can get a slight idea about the risk and safety of the app.
How does BeReal App Work?
BeReal app sends random push notifications to all users daily. Users have two minutes to take a photo and share it with their connections when they receive a message.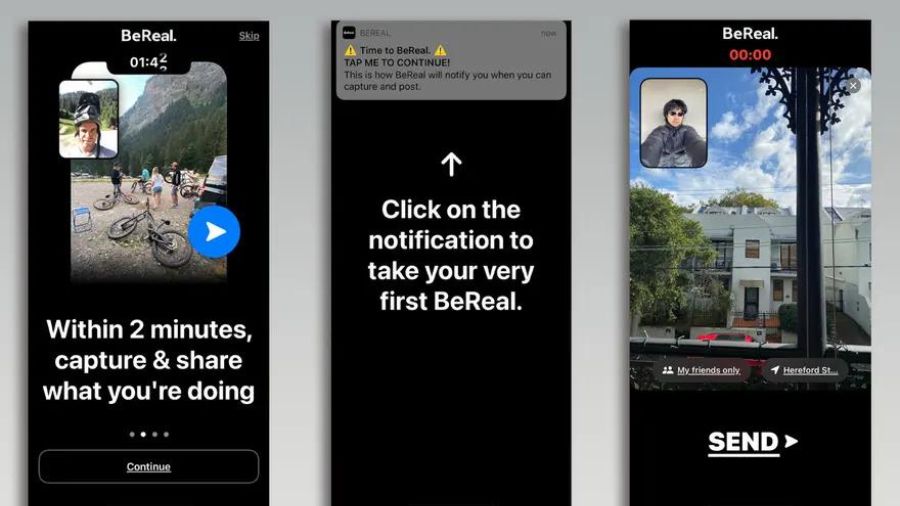 The app did not take any photos. Instead, use the phone's front and back cameras to take selfies along with what you are doing. The app gives you a 2-minute countdown, which means you can't plan, schedule, or organize content. Just share what you're doing when the notification arrives.
You can retake a photo in two minutes, but your followers will know if you do (and how often). You can still post if you miss the deadline, but BeReal will be marked as "posted late."
Also, Read | Bereal App Download for IOS & Android – Step By Step guide to Download for Android and IOS
After posting your BeReal, you can browse your friends' photos and see what they're up to. Unlike other social platforms, there is no way to like additional photos. To contribute to a post, take a reaction selfie or leave a comment.
The biggest problem with the app is that it doesn't offer any beauty filters.
Conclusion
At for last, As of July 2022, the app is estimated to have been installed more than 20 million times worldwide. As of August 25, the app has more than 10 million daily active users. The app's popularity has also grown internationally, with Fiji being the first country to have an official account.
I hope you find our BeReal App Review helpful, and now you have a better idea that the BeReal app is safe or not. We also give you a brief about how the BeReal App works.
You can also share your review of the BeReal App below the article in the comment section. We love to hear from you can also rate our review.

Subscribe to Email Updates :