Are you looking for the best flip cell phones for seniors? If yes, you have stumbled upon the right webpage.
Given the abundance of choices in the market, selecting the appropriate phone models can be daunting. However, flip cell phones have become a popular choice for seniors due to their simplicity, ease of use, and affordability.
This article will help you pick the best flip cell phones for seniors by providing you with a detailed buying guide, a list of the top 5 flip cell phones, and more.
So, without any further ado, let's get started –
Why Flip Cell Phones are Best for Seniors?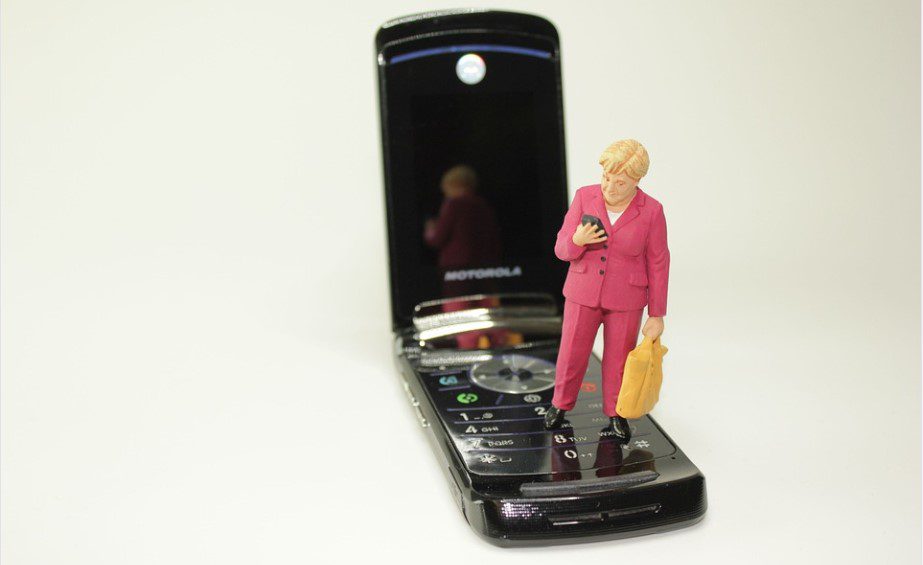 Flip cell phones have become increasingly popular among seniors for a variety of reasons –
Easy to use – Seniors often find it difficult to use complex and technologically advanced smartphones that dominate the market. Flip cell phones are an excellent alternative for seniors wanting a simple, easy-to-use device. Flip cell phones have a straightforward design with large buttons, making them easy to handle and operate. Seniors can quickly learn how to make calls and send texts without needing to go through the complicated menus and options that come with smartphones.
Durability – Unlike fragile smartphones, which are prone to cracking or breaking, flip phones have sturdy hinges and screens that can withstand drops and bumps. This makes them an ideal choice for seniors as they are more prone to drop their phones.
Cost-effective – Flip phones are cost-effective, and plans for these flip phones are quite also quite cost-effective. Most flip phones come with prepaid plans, meaning no long-term contracts or hidden fees exist. Seniors can also choose plans that offer limited minutes and texts, which can be helpful for those who use their phones sparingly.
Simplicity – Flip phones are also ideal for seniors who don't need all the bells and whistles that come with smartphones. They offer basic communication functions like calling and texting, which are all many seniors need to stay connected with loved ones. Additionally, flip phones have a longer battery life than smartphones, which is especially useful for seniors who forget to charge their phones regularly.
Compatible – Flip phones are also compatible with hearing aids and other assistive devices. Many models come with volume control and speakerphone options, making it easier for seniors with hearing impairments to use the phone.
Things to Consider While Choosing a Flip Cell Phone
If you're a senior or helping an older friend or family member find a new flip phone, it's important to consider the specific features and functions that will make the phone easy and enjoyable to use.
Below, we have covered the things that you should consider –
Ease of Use and Accessibility – Seniors often prefer phones with large, tactile keypads that make navigating menus, text, and making calls easy. Look for phones with bright, high-contrast screens that can counteract any vision problems, and consider phones with backlit keyboards for added visibility in low-light environments. Loudspeakers with volume control are also important, especially if the user is experiencing hearing loss.
Battery life – Battery life is another important factor to consider, as seniors may forget to charge their phones regularly. Look for phones with longer battery life, which typically can last multiple days on a single charge.
Bluetooth Compatibility – Bluetooth compatibility is important if you plan on using hands-free services or have a pair of wireless headphones or wireless-enabled hearing aids.
Voice-to-Text Compatibility – For seniors who have difficulty typing or find it cumbersome to text or those who prefer to dictate messages, look for a phone with voice-to-text capabilities. Some phones can also read messages aloud, though these typically come at a higher price.
Emergency and SOS Services – Most flip phones for senior consumers include a dedicated emergency assistance button, commonly located on the keypad or outside of the phone. Some selected models also come with built-in medical alert capabilities, so be sure to pay attention when purchasing. These phones may include features like fall detection, enhanced GPS, and a certified urgent response system to ensure quick and easy help anywhere.
Compatibility with Service Provider – Not all flip phones are compatible with every service provider, and some are only compatible with one. Therefore, you should always consider whether the flip phone you're about to purchase is compatible with the network service provider of your choice.
Considering these factors, you can find a flip phone that meets your specific needs and makes it easy to stay connected with loved ones, access emergency services, and carry out daily functions.
List of the Best Flip Phones for Seniors
Below, we have covered the list of the 5 best flip phones for seniors that we have picked based on their performance, user reviews, price, and features.
Jitterbug Flip2 – The Best All-Around Flip Phone – Price: $99.99 (Lively)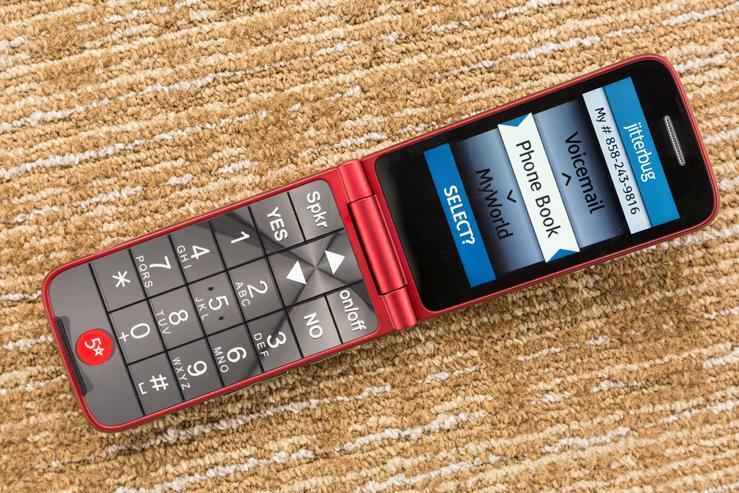 If you're looking for a flip phone that's easy to use and perfect for seniors, you can't go wrong with the Jitterbug Flip2. Its large buttons and backlit display make navigating easy, while the dual cameras are great for taking selfies and photos. Plus, with built-in Alexa voice commands, you can set reminders, make calls, and get information just by using your voice.
And if you subscribe to the Lively Health and Safety package, you can even access medical alert features. Overall, the Jitterbug Flip2 is a fantastic choice for anyone looking for a simple, reliable phone.
Consumer Cellular Link II – Price: $59 (Consumer Cellular)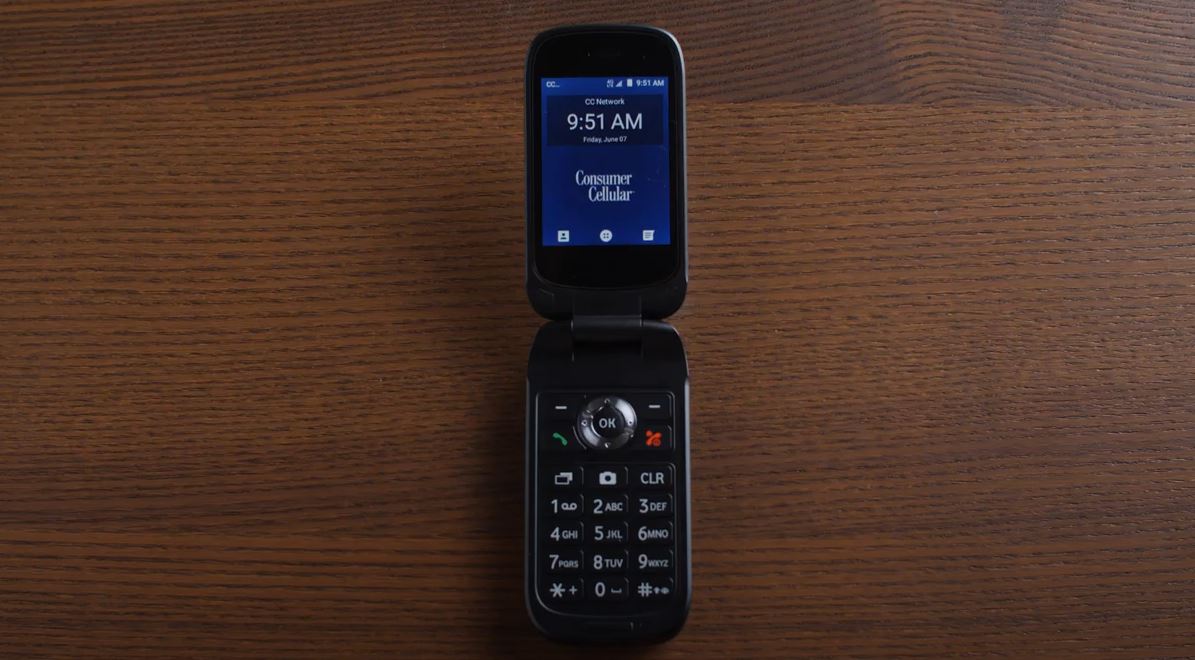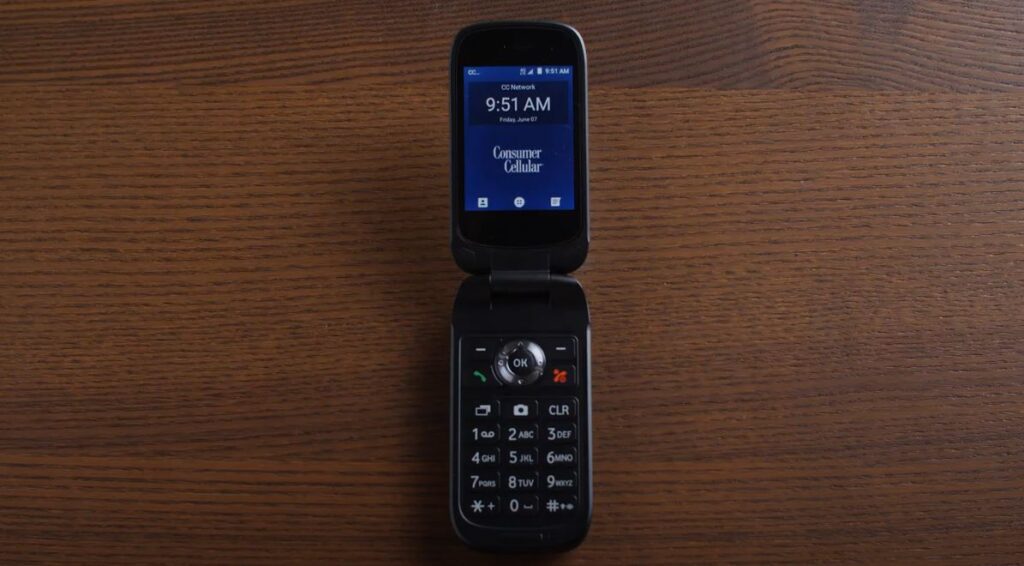 Looking for a budget-friendly flip phone that still gets the job done? The Consumer Cellular Link II might be just what you need. At only $59, this 4G flip phone offers a large keypad, a decent camera, and even supports Bluetooth for wireless audio connectivity.
Plus, it's rated M3/T4 for hearing aid compatibility and has a long-lasting battery. While it only offers some of the fancy features of other flip phones, it takes a lot of work to beat the Consumer Cellular Link II value.
Alcatel Go Flip 4 – Price: $96 (T-Mobile)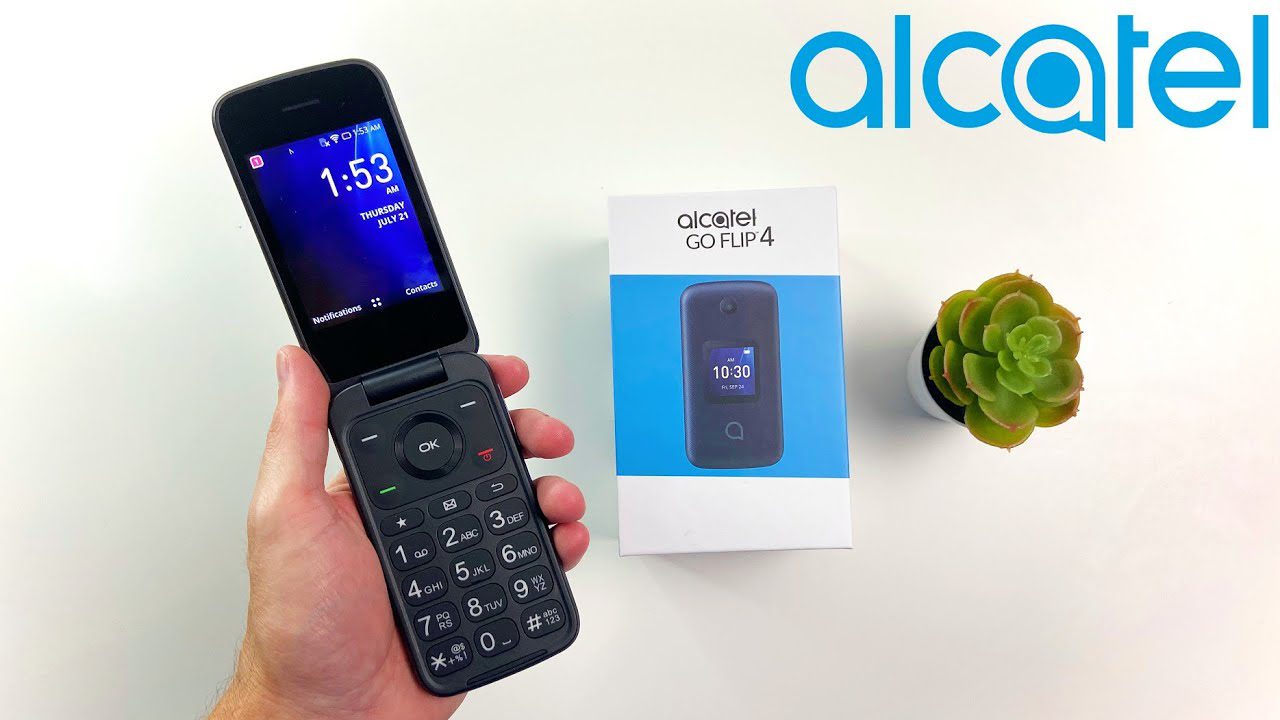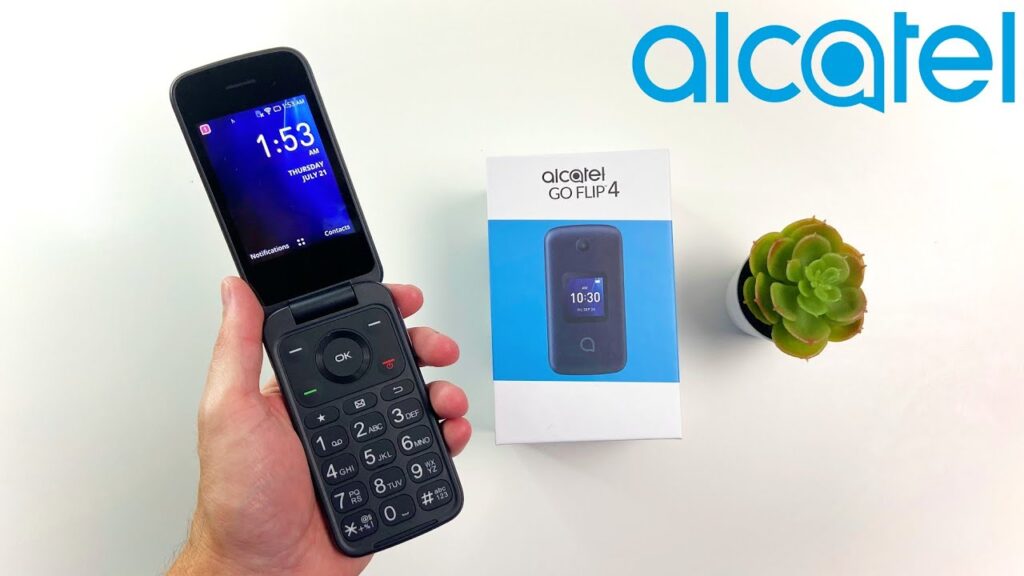 The Alcatel GO FLIP 4 is a great option, especially when paired with a senior plan from T-Mobile. You'll love the large, tactile keypad and the backlit buttons that make texting and calling a breeze.
Plus, the sound quality is impressive, and the battery life is exceptional. You can even download free apps for internet browsing, social media, and email through the KaiOS app store.
Kyocera DuraXE Epic – Price: $199.99 (AT&T)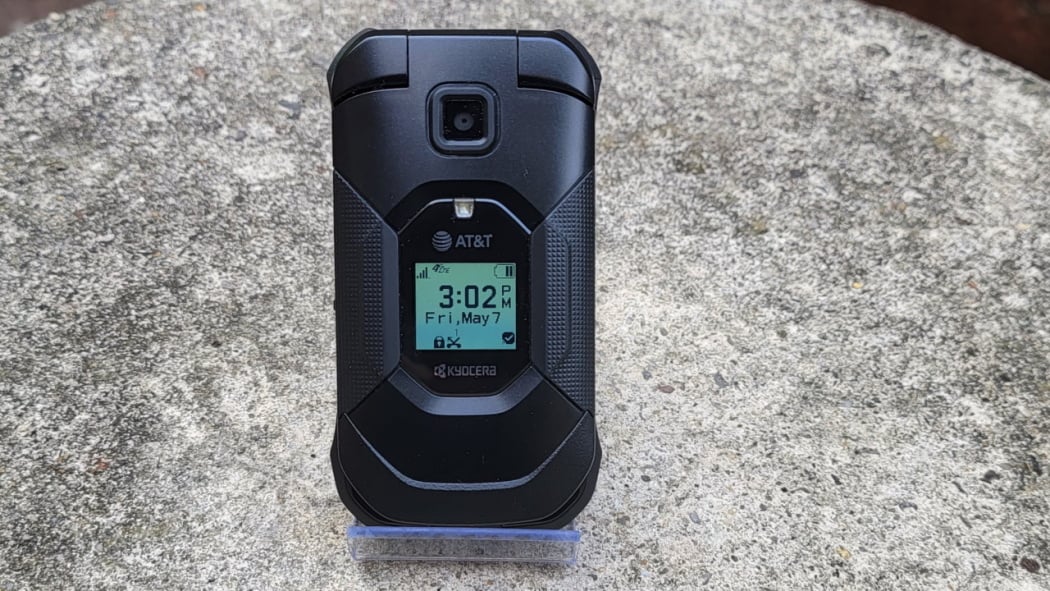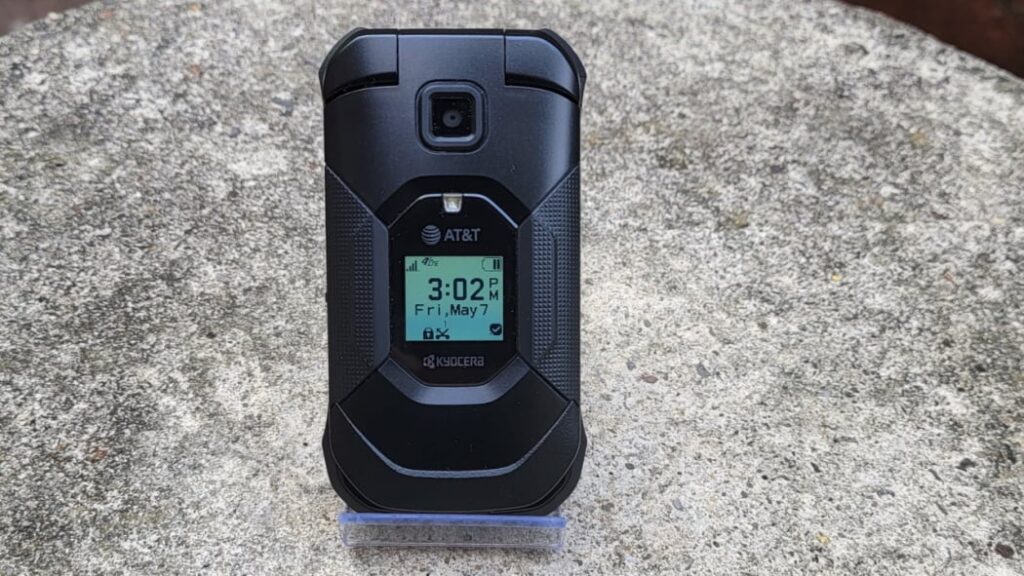 Kyocera DuraXE Epic phone is designed to withstand even the toughest conditions, being both drop-proof and waterproof. Plus, with its HD voice features and noise cancellation, you'll never miss a beat during calls.
The customization options allow you to customize your quick-access applications. Though it may not be fully compatible with hearing aids, it's a great option for those who prioritize durability.
Nokia 2720 V Flip – Price: $79.99 (Verizon)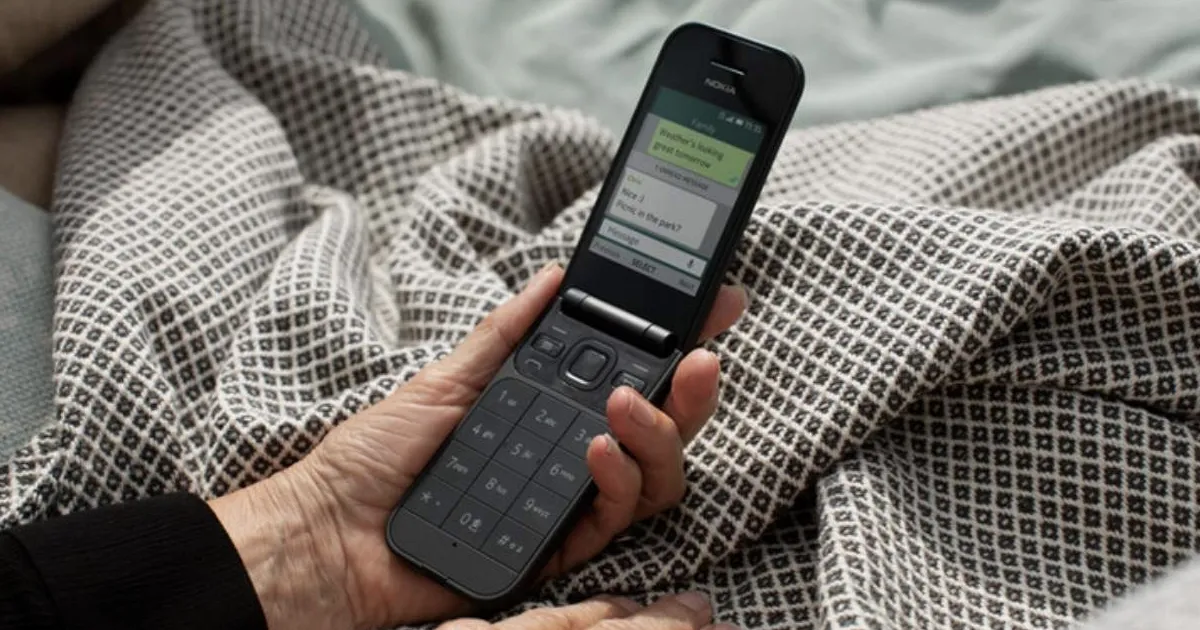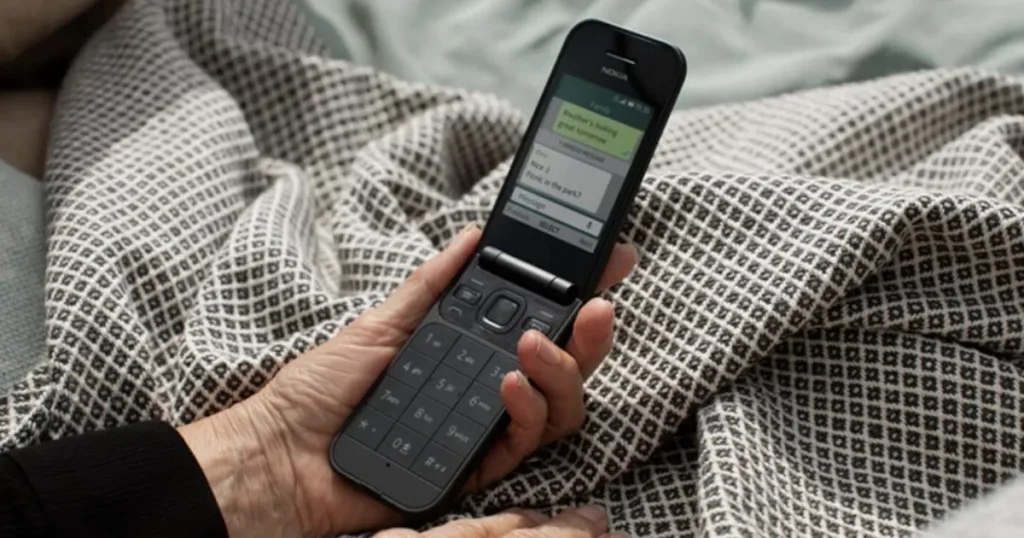 With a sleek design, large screen, and user-friendly keypad, Nokia 2720 offers everything you expect from a flip phone. But it doesn't stop there – this phone also has an app store, built-in Google Assistant, and an SOS feature.
Its massive battery size allows you to use with for multiple days on a single charge.
How Seniors Can Get a Free Flip Phone
Seniors can get a free flip phone in several ways –
Lifeline Assistance Program – The federal government offers a Lifeline Assistance Program that provides free phone service to qualifying low-income elderly individuals. This program is available throughout the U.S.
Independent Company or MVNO – You can also get a free phone through an independent company or MVNO (Mobile Virtual Network Operator). These companies work with major carriers to provide free or low-cost phones and plans.
Final Thoughts
If you're a senior looking for a reliable device to stay connected with your loved ones, flip cell phones can be a great option. When choosing a flip phone, you should consider factors like durability, call quality, and affordability to find the best fit for you. You may also consider buying iPhones for seniors if they are okay with easy-to-use smartphones.
Our list of the top five flip cell phones for seniors includes models with smart features and advanced capabilities that cater to your needs. Additionally, seniors can take advantage of free government programs like Lifeline to receive a free phone.
FAQs
Here are some commonly asked questions about flip phones for seniors –
How much do flip phones cost?
Flip phones are generally more affordable than smartphones, with most models priced around $100 or less. However, the final cost can vary based on the features, model, and retailer.
Does Medicare provide free phones for seniors?
If you've received Social Security Disability Insurance (SSDI) for at least 24 months or are eligible for Medicare at age 65 and receive spousal Social Security benefits, you may qualify for a free phone.
How can senior citizens get phones?
Seniors who are eligible can apply for a free or discounted phone and plan through the FCC's Lifeline program. You can check your eligibility and learn more about the program on their website. Additionally, you can search for local Lifeline providers in your area.

Subscribe to Email Updates :