Looking for the best iPhone for seniors? If yes, you have stumbled upon the right webpage. For seniors, having a phone is no longer a luxury – it's a necessity.
A phone can be a great asset for seniors to stay in touch with family and friends or need it for emergencies.
But with so many options on the market, knowing which phone is the best for you can be hard.
In this article, we'll take a look at the best iPhone for seniors, taking into account features like ease of use, safety, and price.
By the end, you'll better know which phone fits you best.
So let's get started –
Why should Seniors consider an iPhone?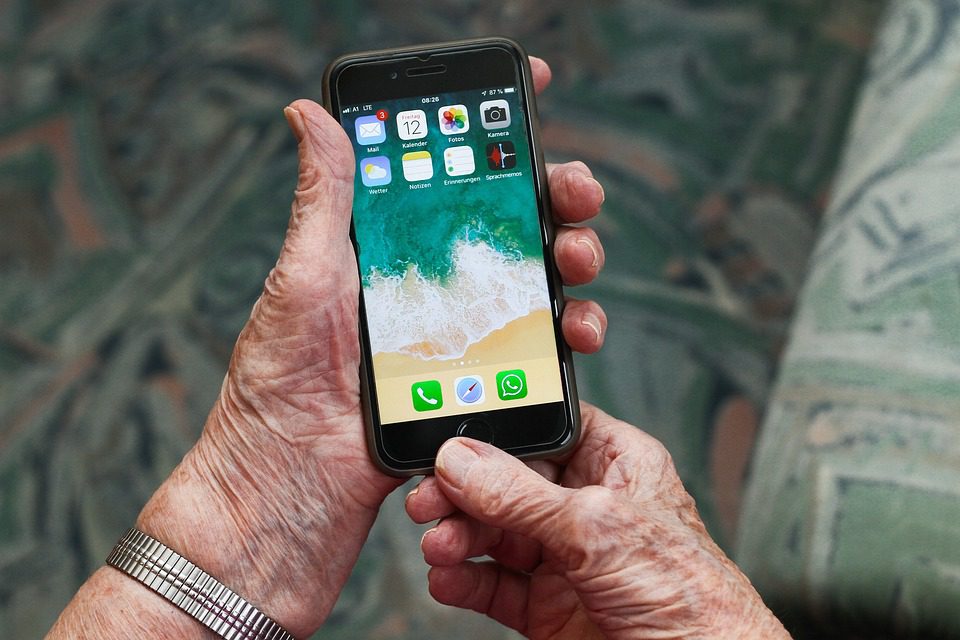 The iPhone is a popular device among seniors for a variety of reasons.
Below, we have covered the best ones –
iPhones are extremely user-friendly and often boast a screen size and quality that is good for reading, especially for elders who deal with poor vision.
iPhones boast a number of built-in features that are particularly useful for seniors, such as an emergency contact list, medical ID, and fall detection. Besides that, iPhones also boast features such as the ability to make calls without using your hands and the option to enlarge the text on the screen.
iPhones have a wide range of apps that can be used for everything from keeping in touch with loved ones to managing health conditions.
These are some of the reasons why iPhones can be a great fit for seniors, and they should consider buying one.
Things to consider while choosing an iPhone for Seniors
When it comes to finding the best iPhone for seniors, there are a few things you need to take into account.
First, you must consider the senior's needs and wants. Different seniors will have different needs, so it's important to tailor your search accordingly.
Secondly, you need to think about what type of phone the senior is looking for. Are they looking for a simple phone with large buttons and a clear display? Or are they looking for a more sophisticated phone with all the bells and whistles?
Once you understand what the senior is looking for, you can start narrowing down your search.
How we chose the Best iPhones for Seniors
There are lots of different factors to consider when choosing an iPhone, and that's especially true for seniors. You might prioritize a simple interface, large text and icons, and the ability to hear and speak to callers easily. Or you might want a phone that can easily be converted to a medical alert device.
We considered all of these factors when we decided to round up the best iPhones for seniors. Besides that, we looked for affordability, features, and user-friendliness.
We also consulted with experts in the field to get their take on the best phones for seniors. Ultimately, we narrowed it down to the five best options, each offering something unique for seniors.
Top 5 Best iPhones for Seniors 2023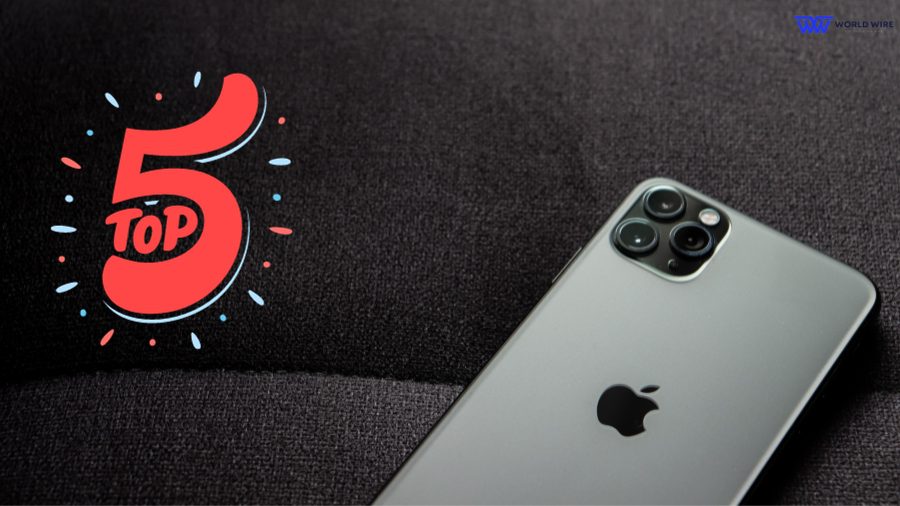 There are a lot of different iPhones on the market; therefore, it is tough to say that one iPhone is better than the other, especially when looking for iPhones for seniors.
Seniors have different needs when it comes to their iPhones, and they also have different budget constraints. Therefore, while making this list, we keep an eye on ease of use, screen size, camera quality, battery life, and affordability.
iPhone SE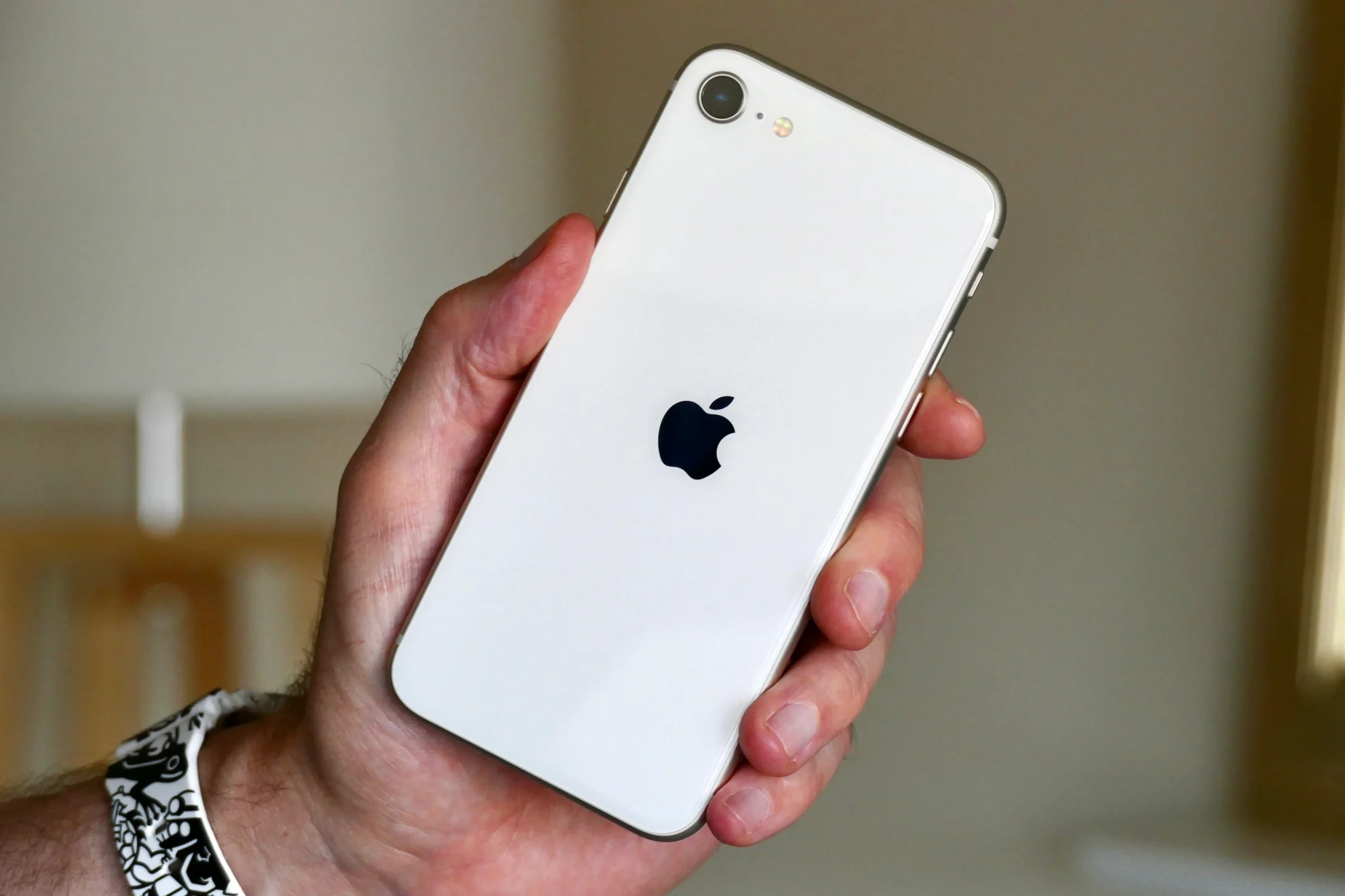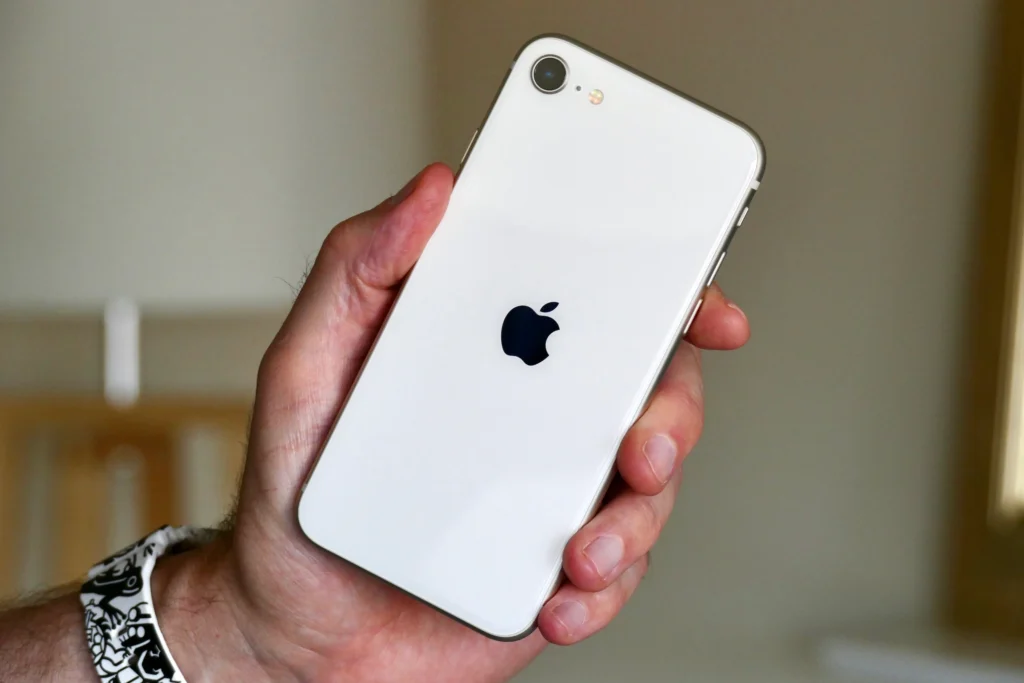 iPhone SE was designed with seniors in mind. It has a large display, clean menu items, and easy-to-use features.
It also has a low price point, making it a great option for seniors who want to stay connected with family and friends. If you're considering an iPhone SE for a senior, you should keep a few things in mind.
First, the iPhone SE is only available in the US and UK.
Secondly, the phone doesn't have a lot of storage space, so you'll want to consider an iCloud plan or another way to back up photos and videos.
Lastly, the battery life isn't as good as some of the other iPhone models, so you'll want to ensure the senior in your life is okay with charging the phone daily.
If you need this iPhone SE for free, read our guide on "Apply for free Government iPhone SE."
iPhone 6s Plus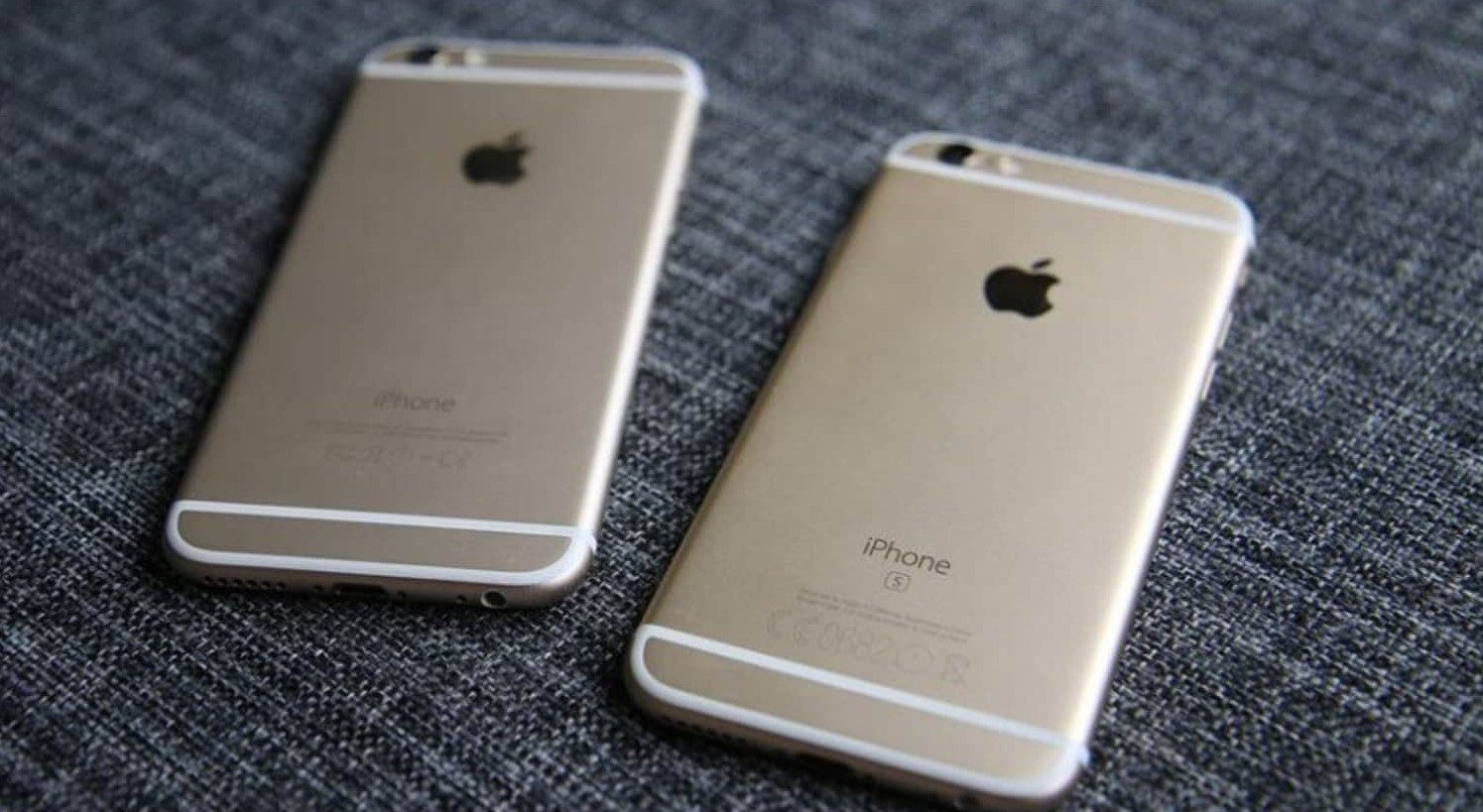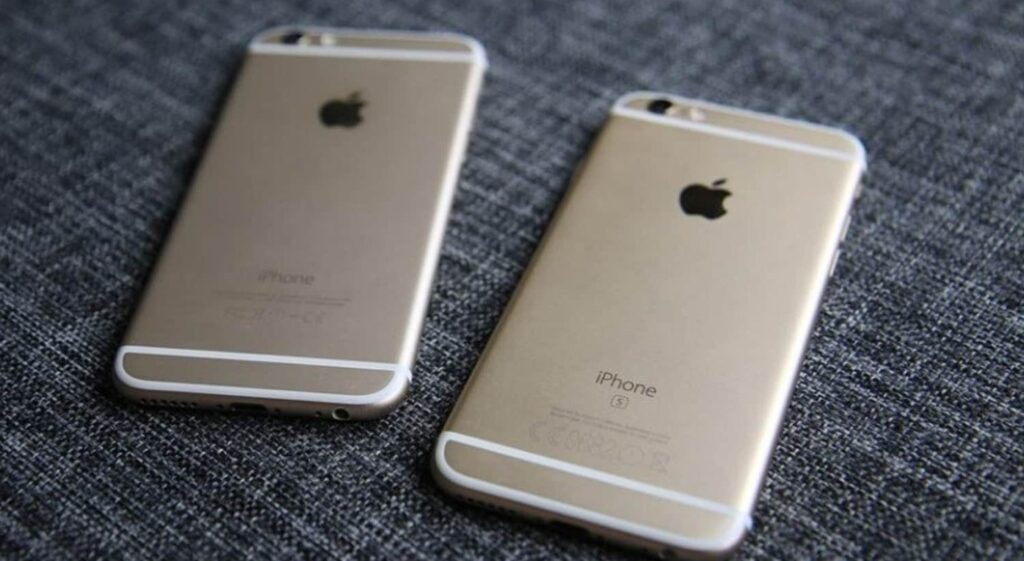 iPhone 6s Plus is a great choice for seniors who are looking for a new phone. It has a large 5.5-inch screen, which makes it easy to see, and it also has many features that are perfect for seniors.
For example, the iPhone 6s Plus has a built-in emergency contacts feature, which can be useful for senior citizens living alone.
It also has a slow-motion camera, which is perfect for capturing memories. And its built-in step counter is great for seniors who are trying to stay active.
If you're looking for a new phone for a senior, the iPhone 6s Plus can be a great option.
iPhone 7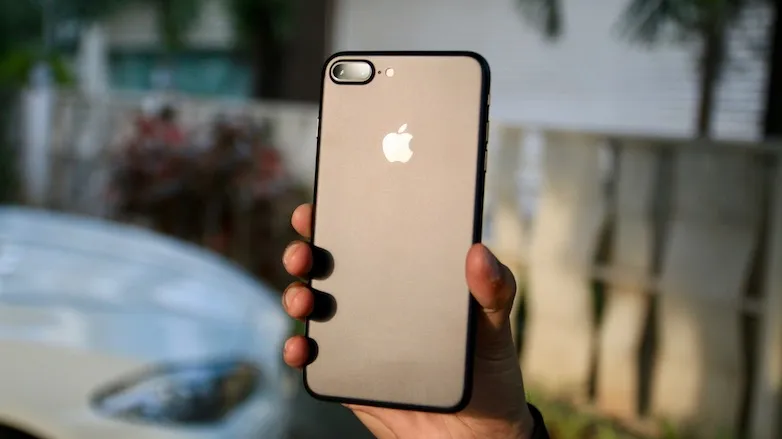 iPhone 7 can be a great choice for seniors for a number of reasons. First, it's a very user-friendly device, and its 4.7-inch touchscreen makes it extremely easy to carry.
Some may argue that the screen size of the iPhone 7 is small, but I don't think senior citizens may have any issues with the screen size.
iPhone 7 has several features specifically designed for senior citizens, such as the ability to easily make and receive phone calls, send text messages, and use FaceTime and Siri.
In addition, the iPhone 7 comes with a number of built-in apps that can be helpful for seniors, such as the Health app, which can help track medications and doctor's appointments, and the Maps app, which can provide directions to wherever you need to go.
Want to get this phone for free from the government? Read our guide on  "Apply for free Government iPhone 7."
iPhone 8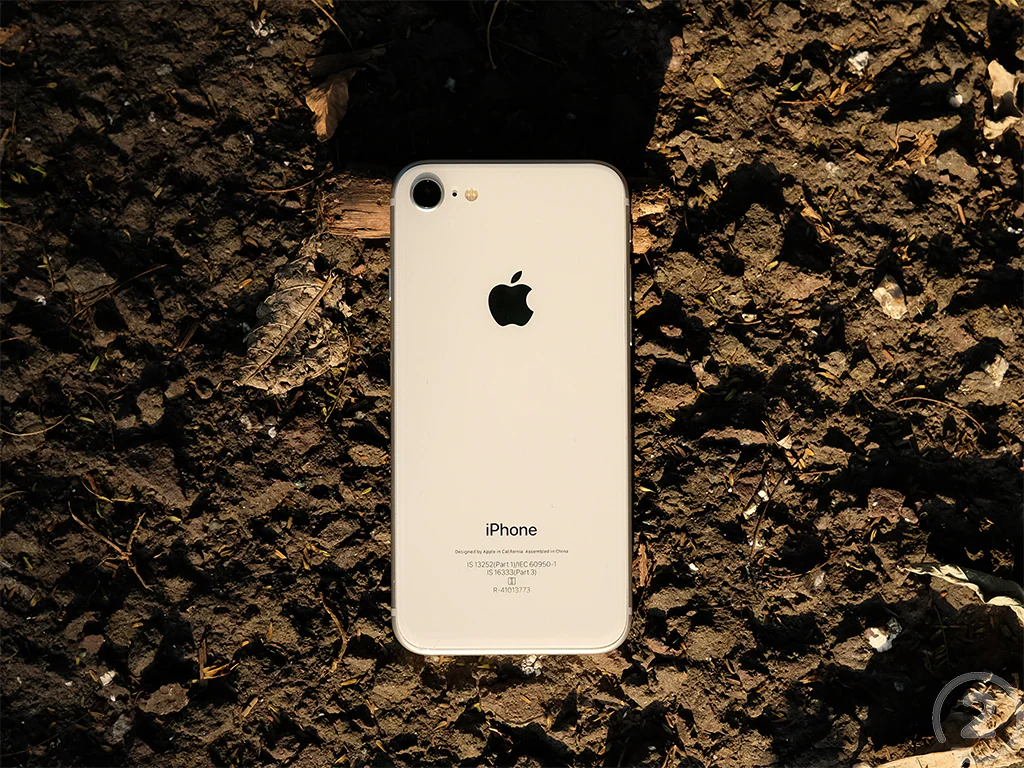 iPhone 8 has everything a senior may need, including easy to use, a large screen, and several features specifically designed for senior citizens.
It also boasts a built-in health app to track your fitness activity and help you stay healthy. It also has a number of features that can help you stay connected to your loved ones, such as FaceTime and iMessage. If you're looking for an iPhone that's specifically designed for seniors, the iPhone 8 may be a great option.
iPhone X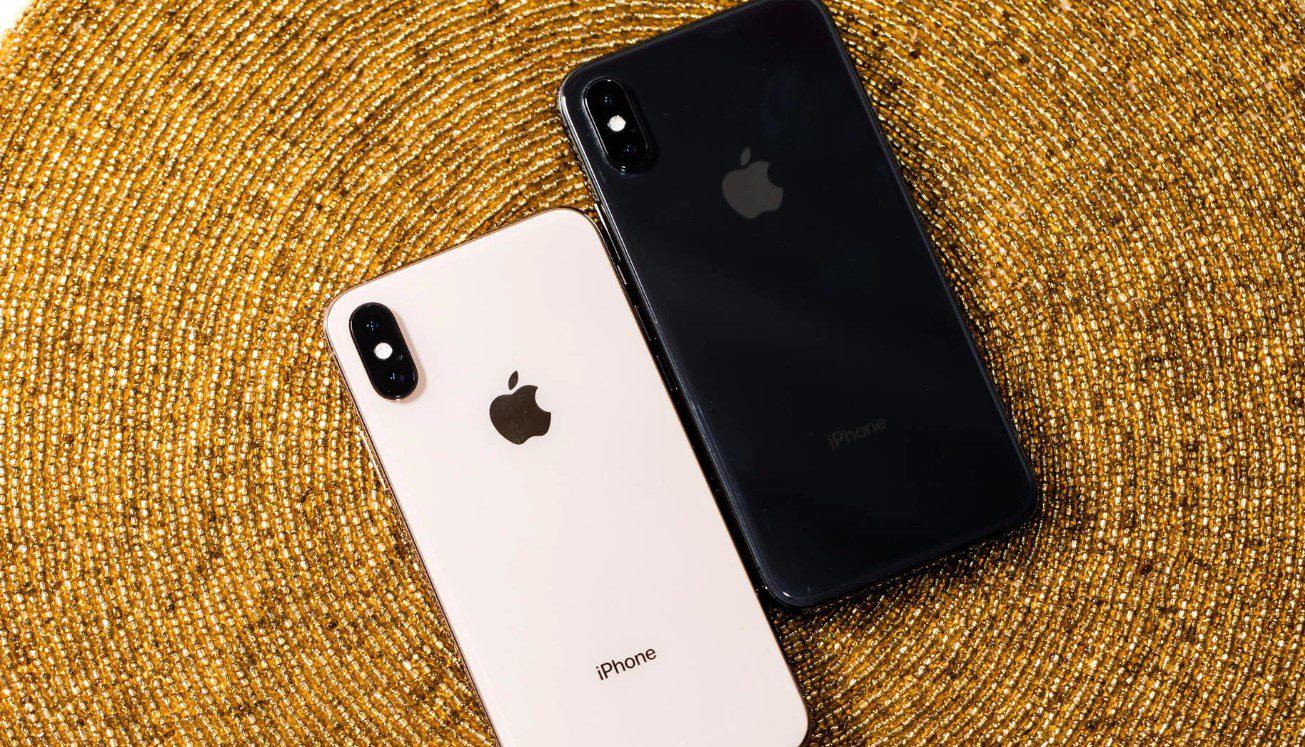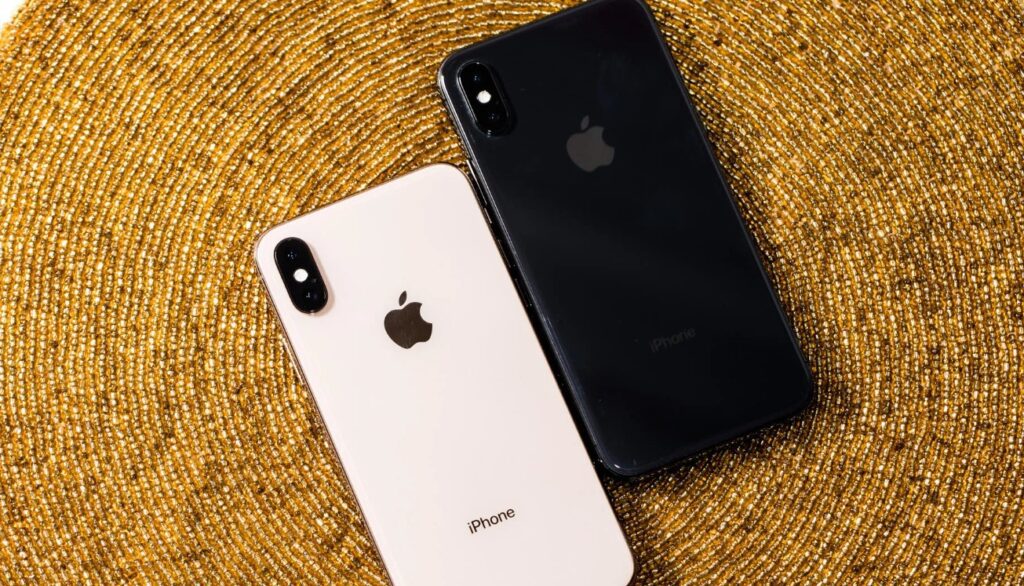 The iPhone X is a great smartphone for a senior. It has a large screen that is easy to see, a lightning connector for easy charging, and a rear-facing camera to capture amazing visuals. It also boasts a face ID, making it easy to unlock your phone and purchase.
Just like every other iPhone from the list, this iPhone is also among the free government iPhones, so if you want to read our guide on "Apply for iPhone X free Government Phone"
Comparison Table of Best iPhones for Seniors
Here is a comparison table of our Top 5 Pick.
Feature
iPhone X
iPhone 8
iPhone 7
iPhone 6s
Plus
iPhone SE
Display size
5.8 inches
4.7 inches
4.7 inches
5.5 inches
4.7 inches
Processor
A11 Bionic
A11 Bionic
A10 Fusion
A9
A15 Bionic
RAM
3GB
2GB
2GB
2GB
3GB
Storage
64GB
256GB
64GB,
256GB
32GB
128GB
256GB
32GB
128GB
256GB
64GB
128GB
256GB
Rear
camera
12MP wide, 12MP telephoto
12MP
12MP
12MP
12MP
Front
Camera
7MP
7MP
7MP
5MP
7MP
Battery
life
21 hours
13 hours
10 hours
14 hours
10 hours
Operating
system
iOS 16
iOS 16
iOS 15
iOS 15
iOS 15
Essential Features to Consider on a Senior-Friendly Phone
Most phones on the market today are designed for younger people with different needs than seniors. Thankfully, there are a few cell phone companies that cater to the needs of seniors.
Here are a few features that you should consider on a senior-friendly phone –
Large buttons – Seniors often face trouble using small buttons, so a phone with large buttons can be a great choice.
Easy to use – A complicated phone will not appeal to seniors. The phone should be easy to use, with a simple interface.
Good battery life – Seniors often forget to charge their phones. Therefore, a phone with good battery life is important.
Good sound quality – Another common issue for seniors is that they have difficulty hearing the audio on their cell phones. To solve this, some companies offer cell phones with enhanced audio features that make it easier for seniors to hear.
Simple Features – A phone with too many features can be overwhelming for seniors. As per needs, consider buying a phone that mainly has essential features.
What is the easiest iPhone for Seniors to use?
It is impossible to say which iPhone is the easiest one to be used by seniors. It entirely depends on the individual. Some may find it easy to use small phones like iPhone SE or iPhone 6, whereas some may find it extremely easy to use the latest iPhones.
Above all, almost all iPhones boast a similar kind of UI. So, they will not have any issues, irrespective of the device they use.
If you are a senior on Social Security and looking for a free mobile phone, there are programs and assistance available that can help.
These programs provide Affordable phone options for seniors on Social Security, ensuring they have access to communication and connectivity.
FAQs
What are some features of the best iPhones for seniors?
There are a lot of choices when it comes to picking an iPhone, but if you're looking for the best iPhone, we recommend the iPhone SE. The SE has all the features seniors need, including a large display, big buttons, and a long-lasting battery. It's also lightweight and easy to carry, making it a great choice for seniors who are always on the go.
What are the benefits of using an iPhone for seniors?
The iPhones has many features that can be beneficial for seniors, such as a large display, an easy-to-use interface, and a built-in health app.
How can I find the best iPhones for seniors?
You'll want to make sure the iPhone has features that are important, such as a large display, ease of use, and accessibility features. You'll also want to ensure the iPhone is compatible with hearing aids or other devices your household senior may need.
What are the potential drawbacks of using iPhones for seniors?
One of the main drawbacks is the cost of the iPhone itself. The iPhone is typically more expensive than other types of phones, which can be a barrier for your household senior on a fixed income. Additionally, the iPhone may be more difficult to use than traditional cell phones due to its touchscreen interface and lack of physical buttons.
Where to get a Free iPhones for Seniors?
There are a few different ways that seniors can get a free iPhone. One way is to sign up for a cell phone service that offers free or discounted phones for seniors. Besides, if your household income is low, you can apply for a free iPhone through the Lifeline program.
Which are the cheapest iPhones for seniors?
iPhone SE is the cheapest iPhone a senior can buy.

Subscribe to Email Updates :